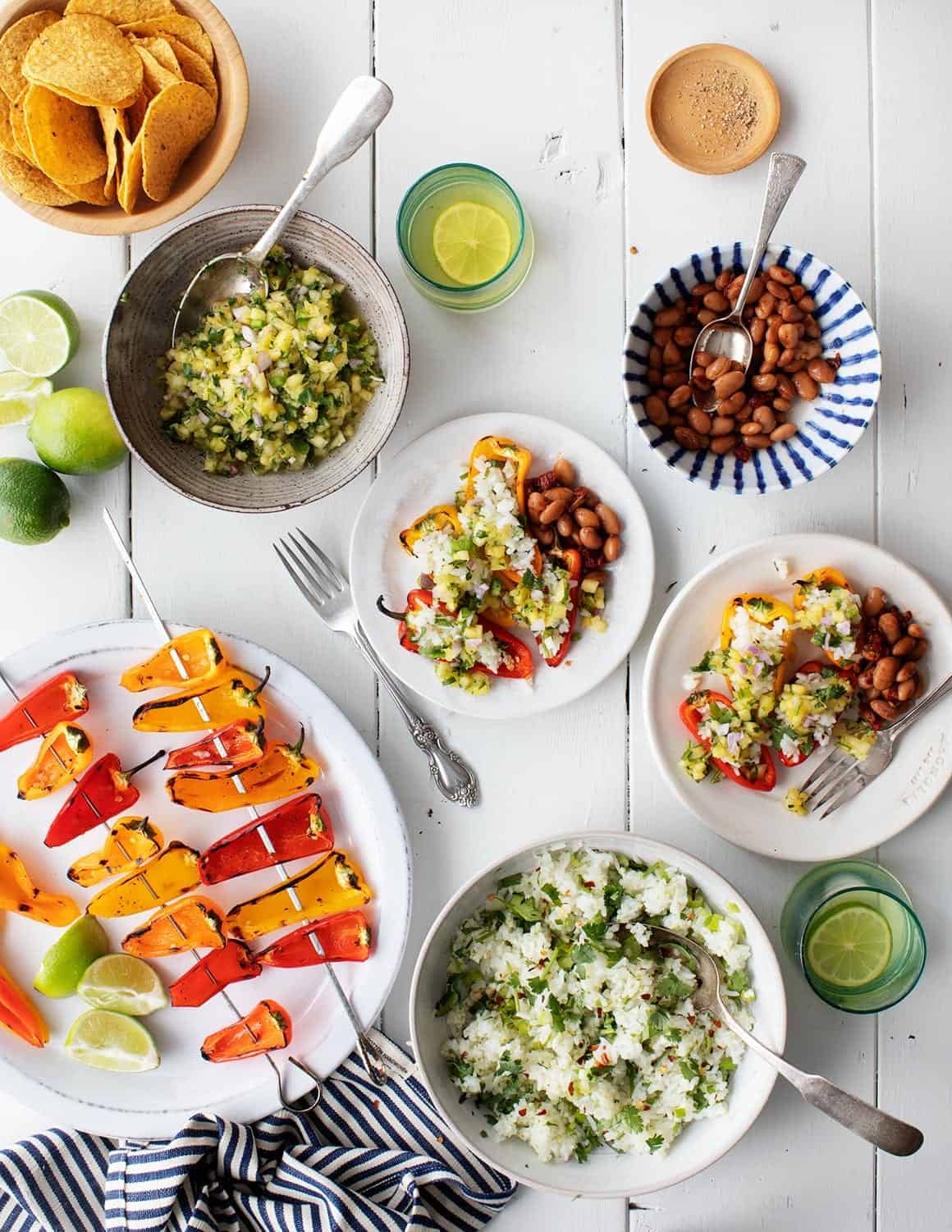 This summer, more than any other, we've really taken advantage of cooking outside on the grill. It's warm, it's breezy, and charred food is always delicious. With pretty much every vegetable I've come across in the past few months, I've thought "how can I grill that?"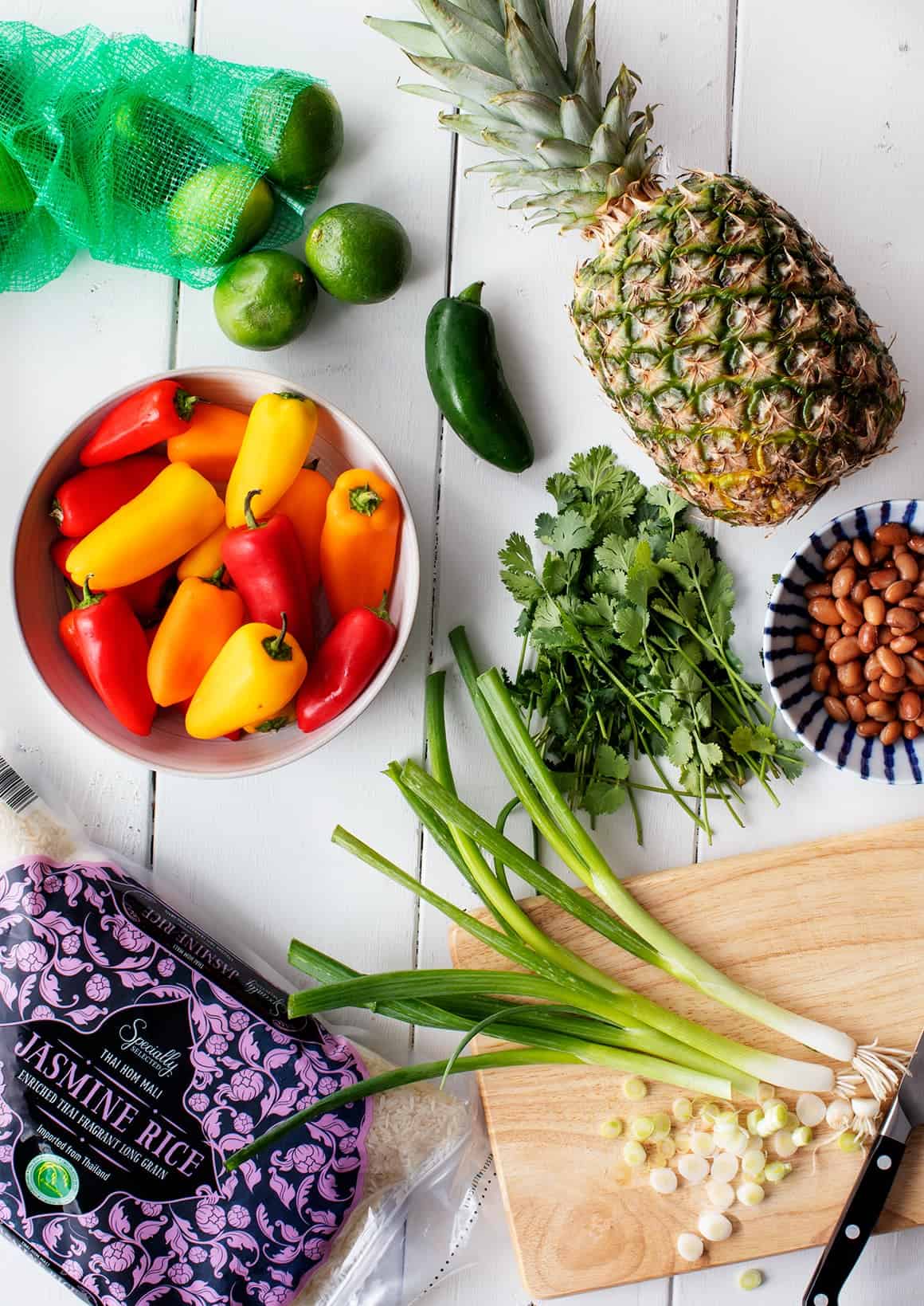 So when I saw these multicolored Organic Mini Peppers at ALDI, I immediately knew that I'd skewer and grill them! I always love making stuffed red bell peppers in the summertime, but how cute are these mini stuffed peppers?? I have an affinity for miniature things so these little guys were so fun to cook and, of course, even more fun to eat.
Before tossing these little guys into the fire, I recommend making the tasty fresh pineapple salsa. In summer, I love to use fresh fruits to balance out my meals with a little sweetness. I was blown away by the options ALDI offered, but this pineapple was the perfect choice for a sweet & spicy salsa. It also makes extra, because having fresh salsa in the fridge is what summer is all about (right?).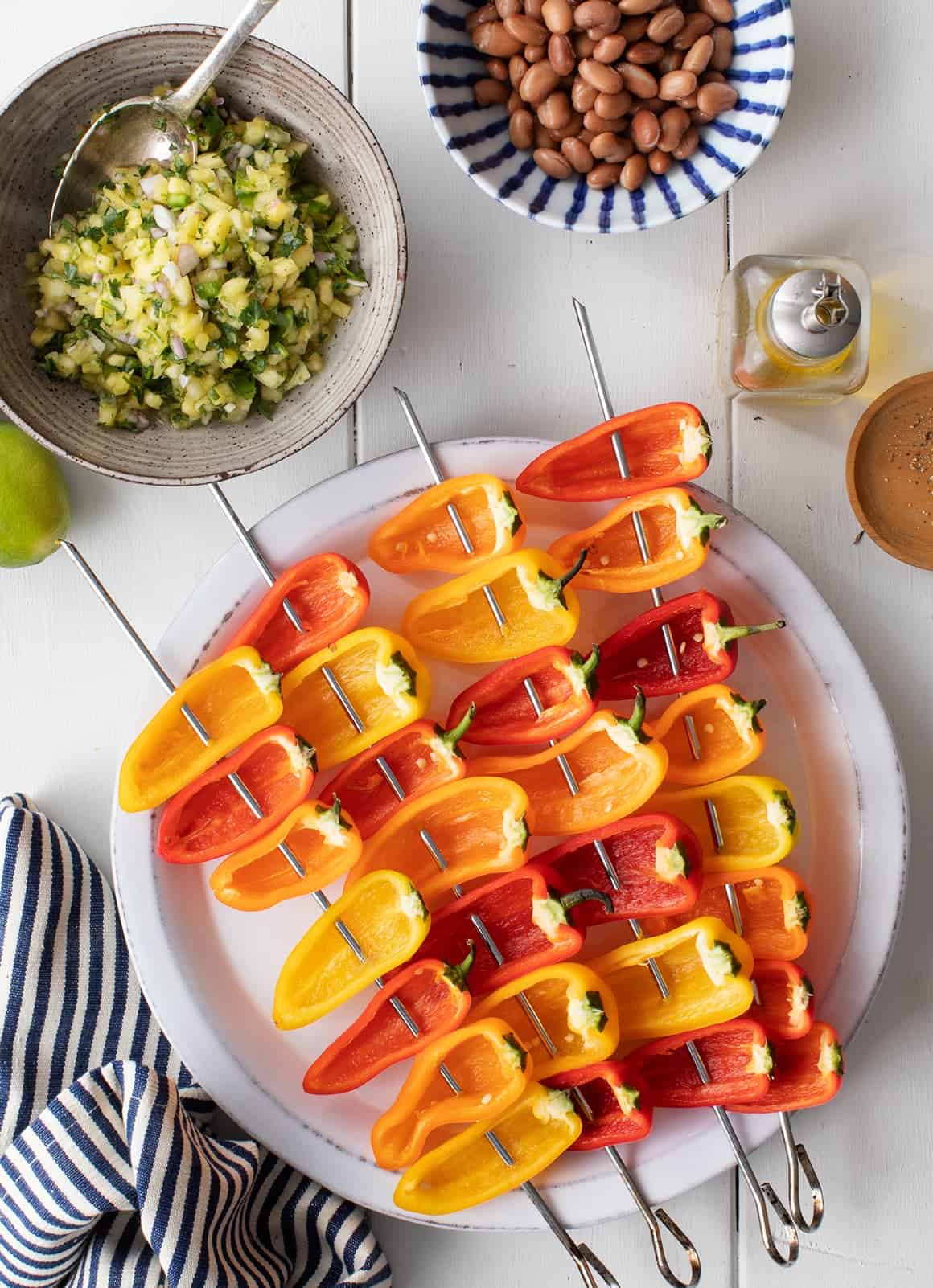 The peppers are grilled, stuffed with cilantro-lime rice, and served with chipotle pinto beans on the side. The beans, by the way, couldn't be simpler – just mix pinto beans with smoky chopped chipotle peppers.
I highly recommend that you serve these components together as a complete meal because they really complement each other perfectly. The spicy/smoky pinto beans play so well with the cool cilantro-rice stuffed peppers and the sweet pineapple salsa. Just add margaritas!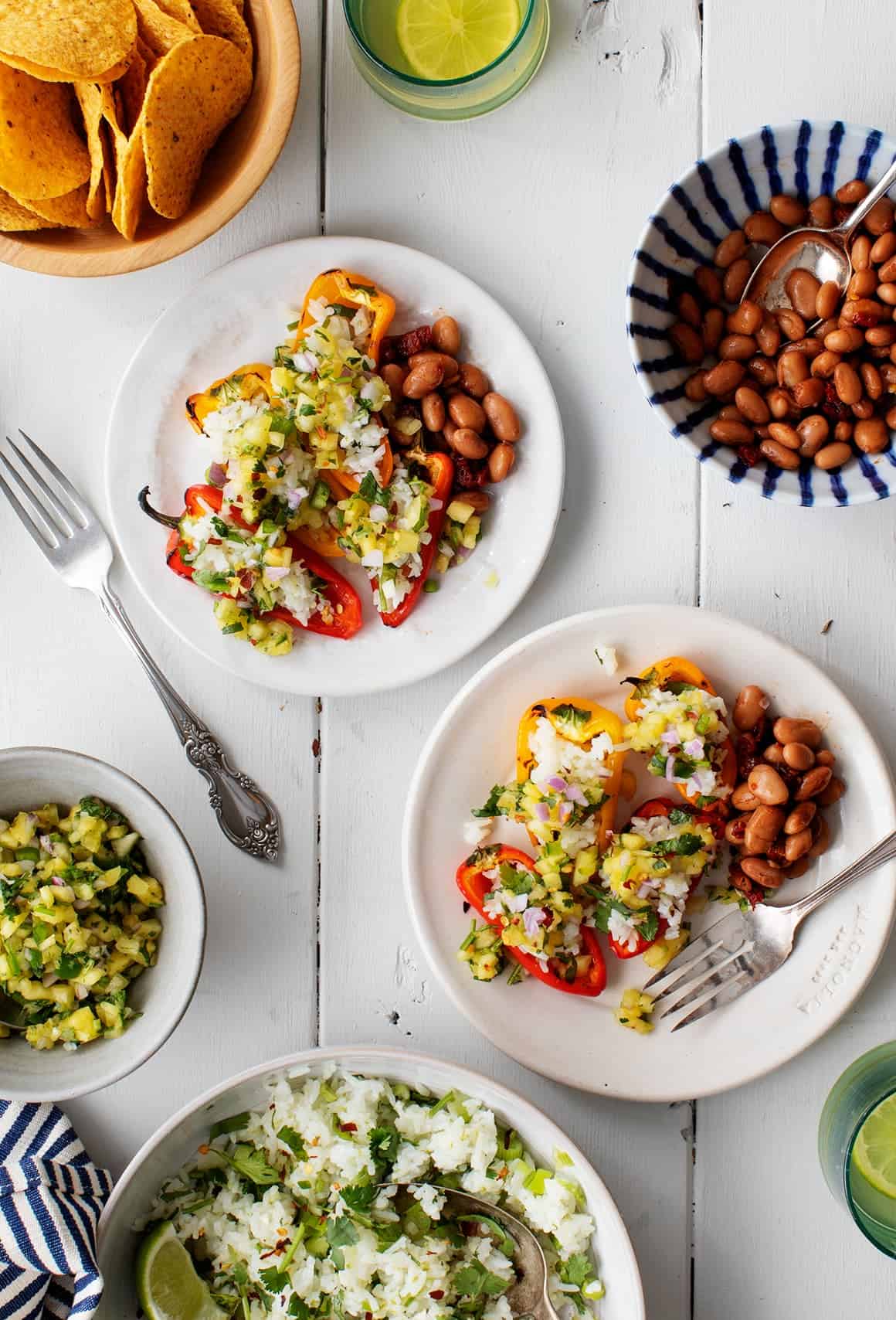 So often, putting together a menu for entertaining can get pricey, but everything here – including the beautiful, fresh organic produce – came from ALDI and was insanely affordable. Plus, I was able to pick up everything super quick and get back to grilling. Everything here is pretty diet-restriction-friendly, so you won't have to worry if one friend is gluten-free and the other is vegan.
I've been continually impressed by the produce and affordable groceries at ALDI, let me know if you give it a try and what you think!