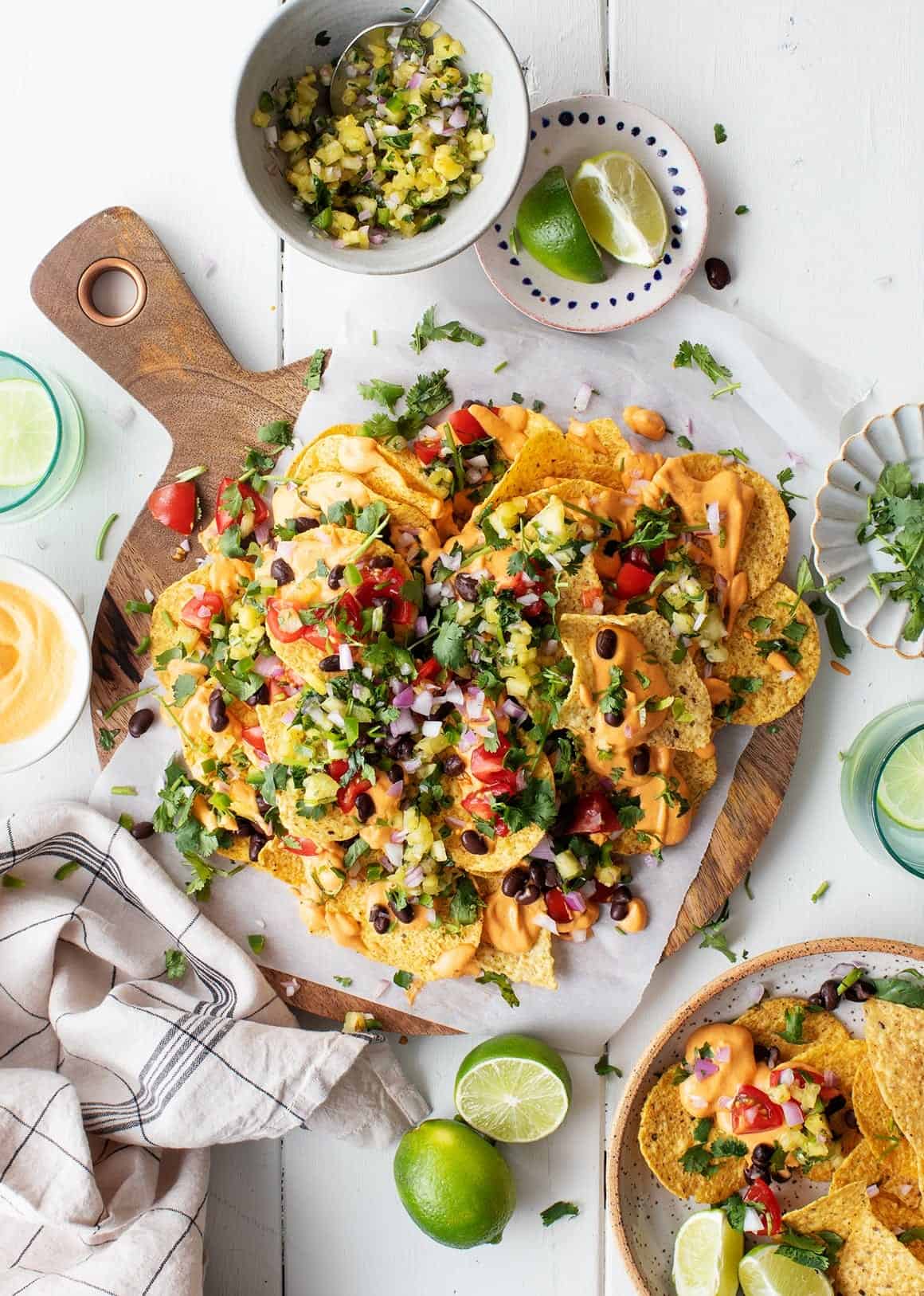 If you made Thursday's stuffed peppers and have leftover pineapple salsa and leftover chipotles, this recipe is for you! And if you didn't, well that's ok, you can still make it anyway 🙂
This is a nacho plate that you can feel good about! Instead of weird boxed nacho cheese, we're making oozy, spicy cheese-like sauce out of cauliflower. Seriously, is there anything that the mighty cauliflower can't do?
Cook the cauliflower and the potatoes, then blend everything in a blender and voila! The special ingredient (aside from the hidden cauliflower) is the chipotle pepper. You can find canned chipotle peppers in adobo sauce at nearly every grocery store in the Mexican aisle. These canned peppers are spicy but – most importantly – they also have a wonderful, deep, smoky flavor. That smoky flavor in the sauce is such a delicious contrast to the sweetness of the pineapple salsa.

Load these up with black beans, tomatoes, diced red onion, and cilantro and you have a hearty, healthy nacho plate that's practically meal worthy and definitely party ready.