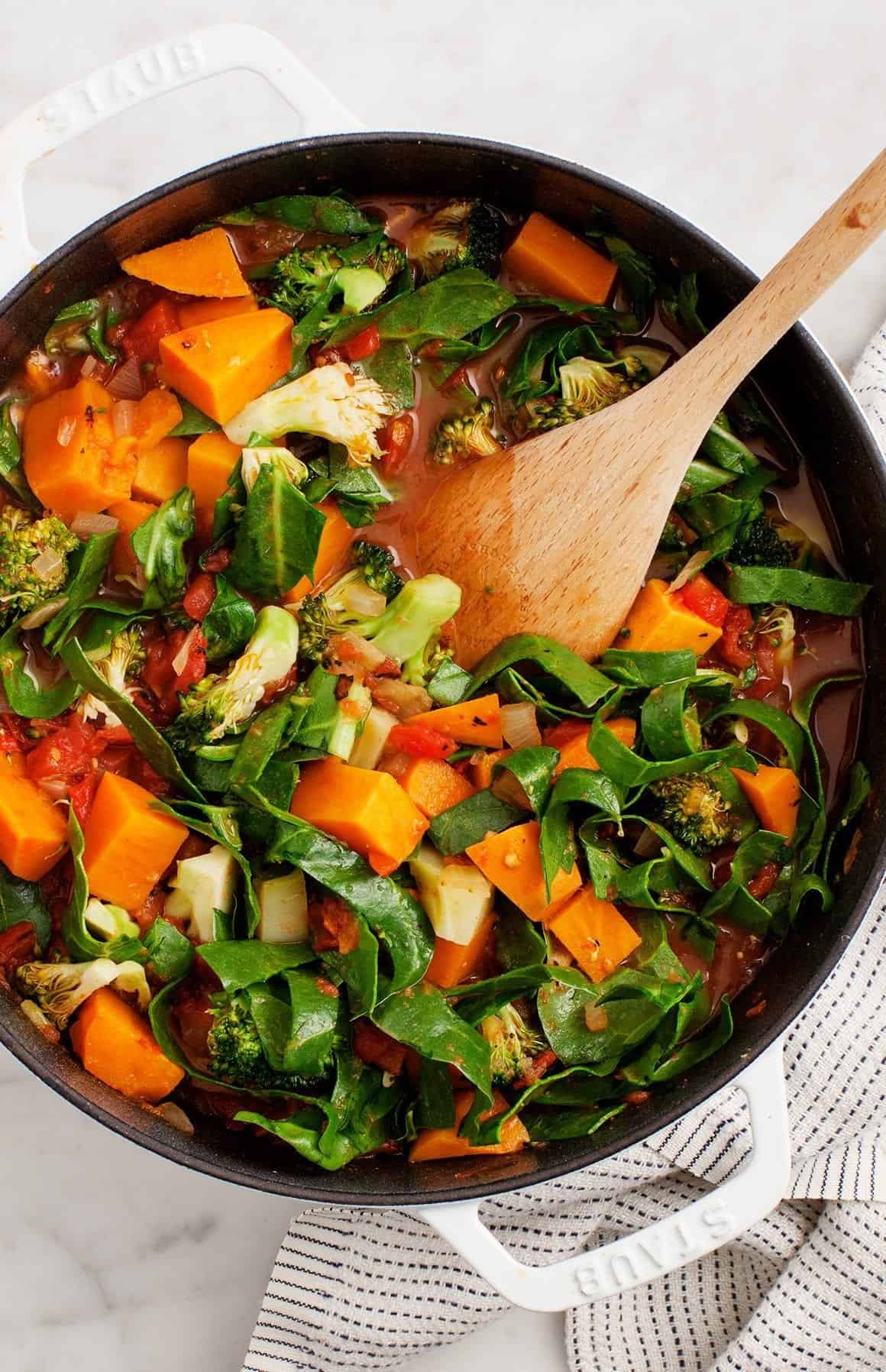 Crazy weather we've been having here lately… one day we're eating a sunny lunch on a patio and the next five nights we're curled up at home trying to stay warm during torrential downpours. I SO wish I was one of those people who finds rainstorms to be cozy and calming but I'm quite the opposite. Storms may get me a little edgy and nervous, but what does calm me down is making a stew like this one.
This recipe comes from my friend Tess (a.k.a. The Blender Girl)'s new cookbook The Perfect Blend. This stew is everything you want on a cold January night – as its name suggests, it's hearty and comforting. It's also healthy and healing because it's packed with a kitchen sink full of vegetables – sweet potatoes, broccoli, swiss chard, tomatoes, garlic, ginger, and more. At first glance, the ingredient list looks like my go-to veggie stew formula, but what puts this one over the top is the generous scoop of almond butter that goes in toward the end – it's a genius secret ingredient that make this stew taste extra rich, while also adding a bit of protein.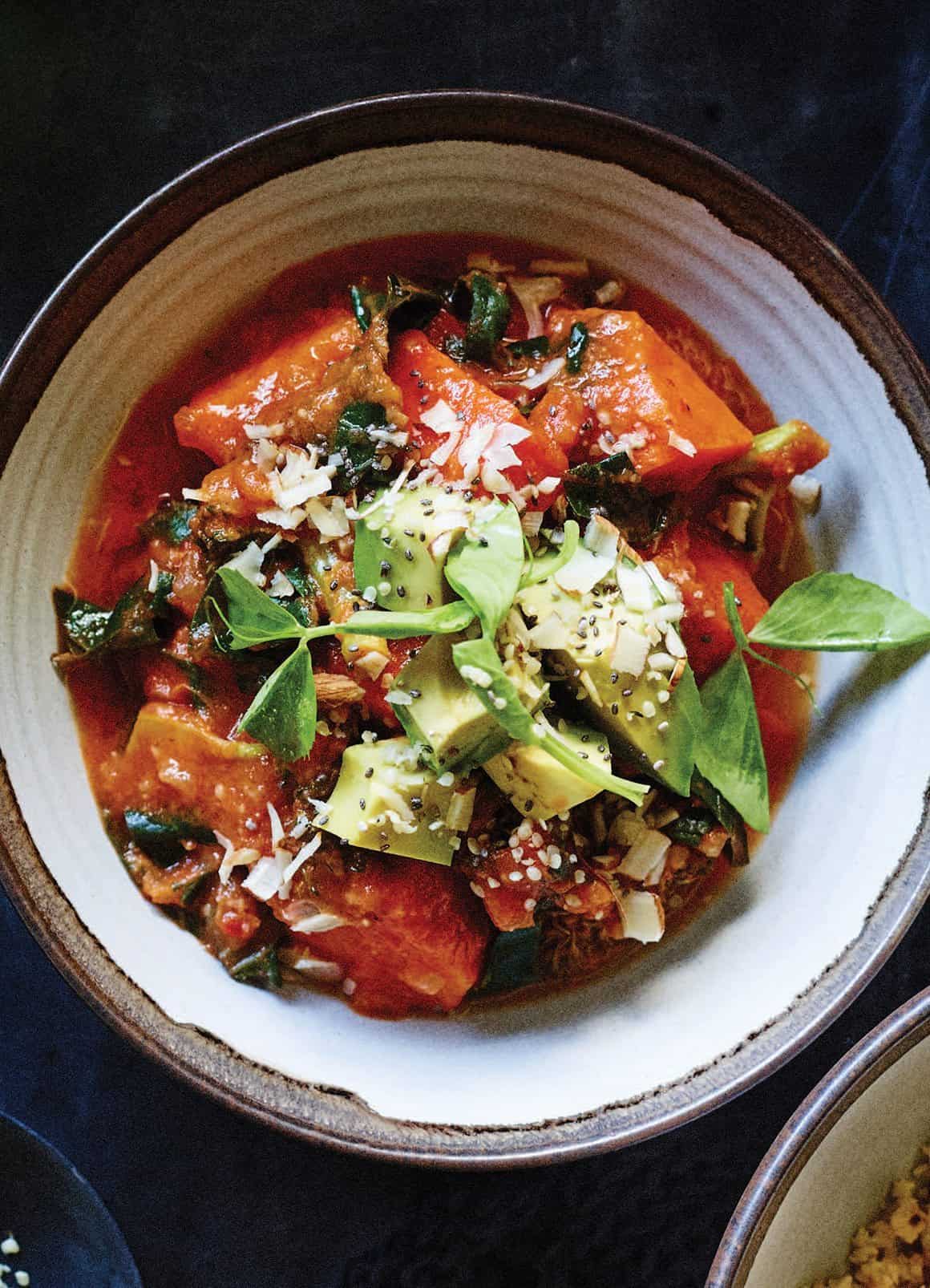 Tess suggests serving this stew over cauliflower rice. I've included the instructions with the recipe below, but I have to tell you that I skipped that step and just served this on its own. It was plenty filling and it yielded tons of leftovers which I've been eating for lunch ever since. This recipe comes together in roughly 30 minutes, so it's a great healthy weeknight option.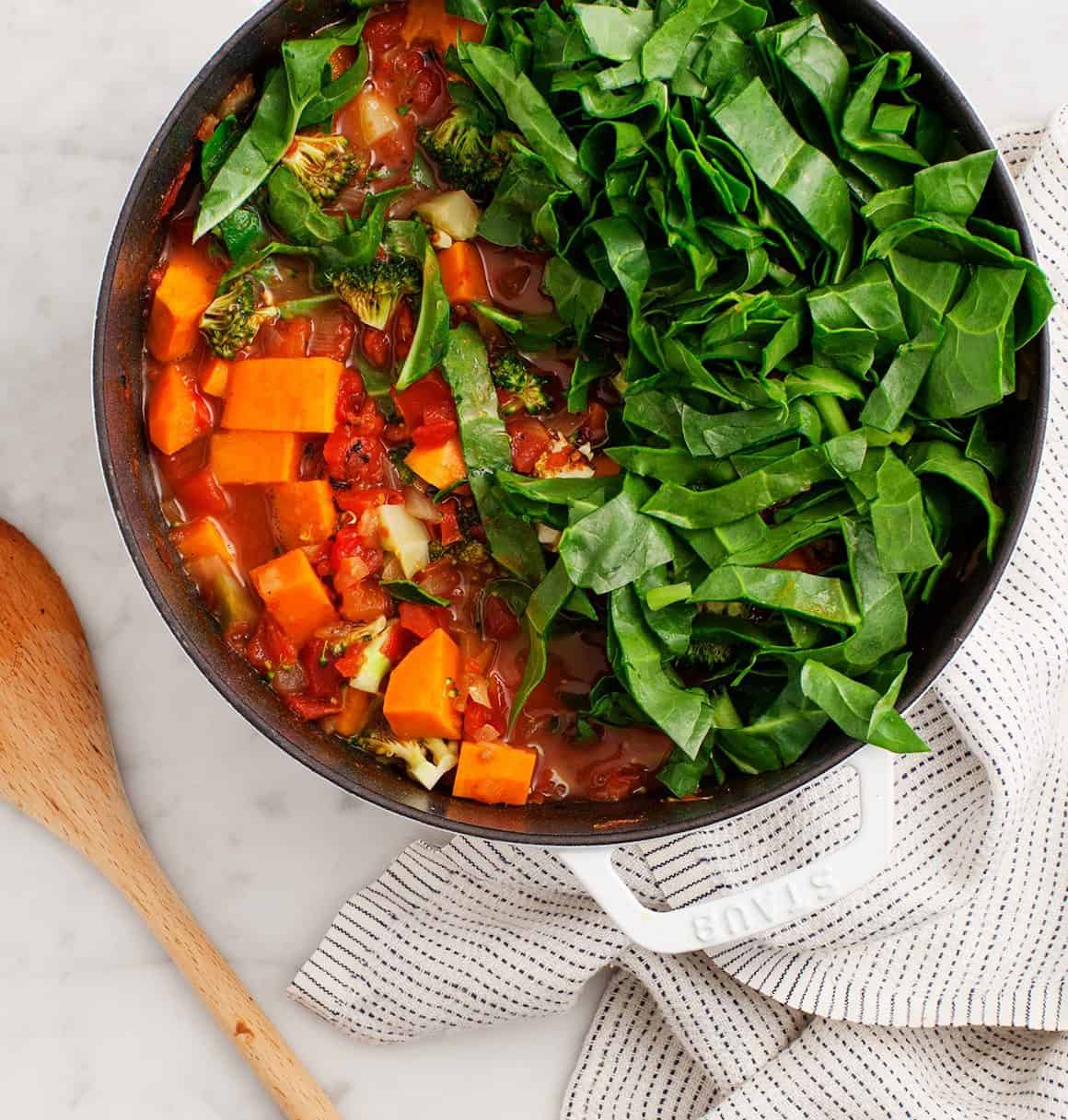 If you're looking to get healthier in the new year, I definitely recommend this book. It's entirely vegan and gluten free and the recipes are super creative. On my list to try is her Greedy Green Curry, Jazzy Jackfruit Enchiladas and her Lick-your-plate-lasagna.
What's truly unique is the way she's organized the book. The recipes are grouped into sections like Energy, Immunity, Detox, Protein, Weight Loss, Anti-Inflamatory, Low Carb, Probiotic Promoting and Feed the Soul. In each section she talks about vegetables and herbs that are helpful for various ailments – it's filled with fascinating information whether you're new to plant-based eating or you're a well seasoned veggie cook.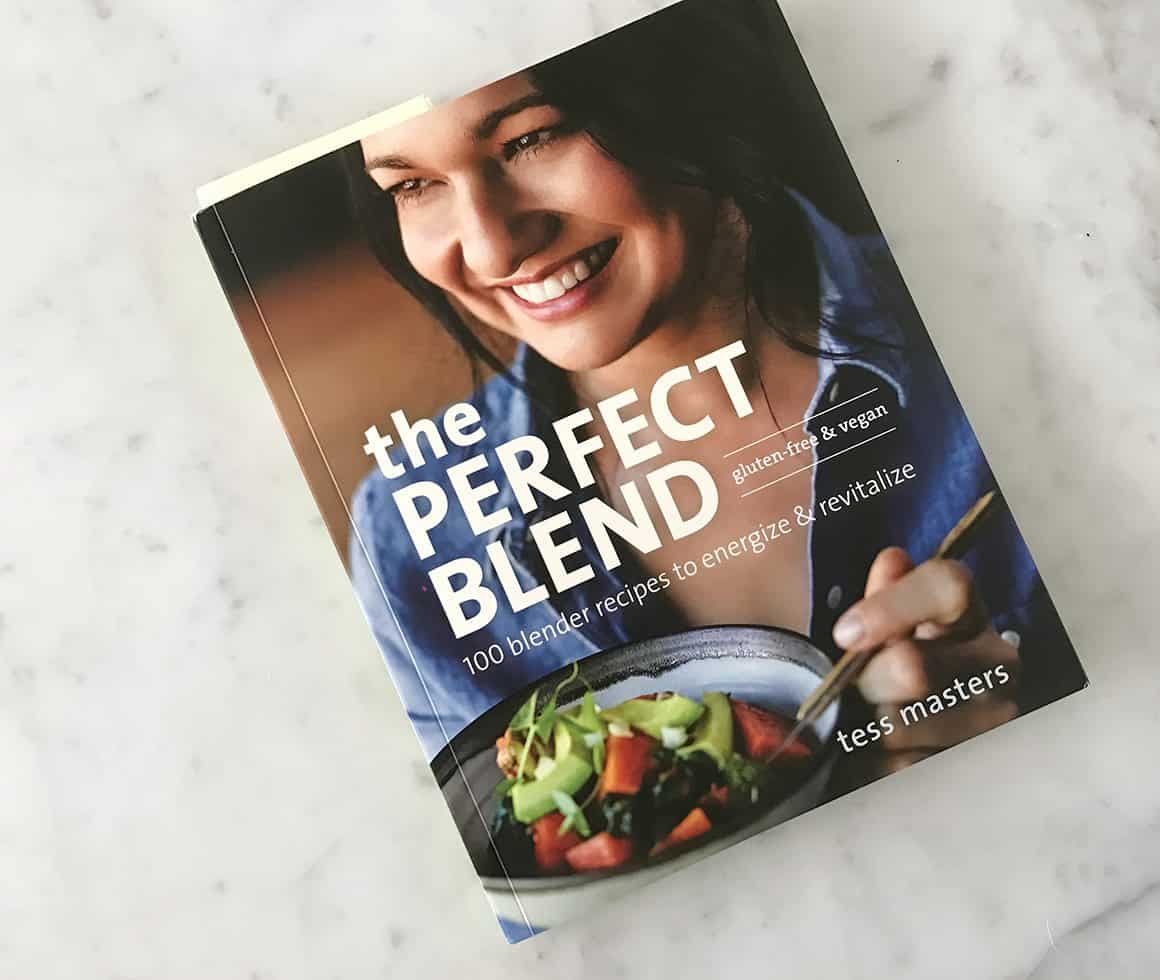 Click here to get the book!
*Photo #2 of the final dish is by: Anson Smart