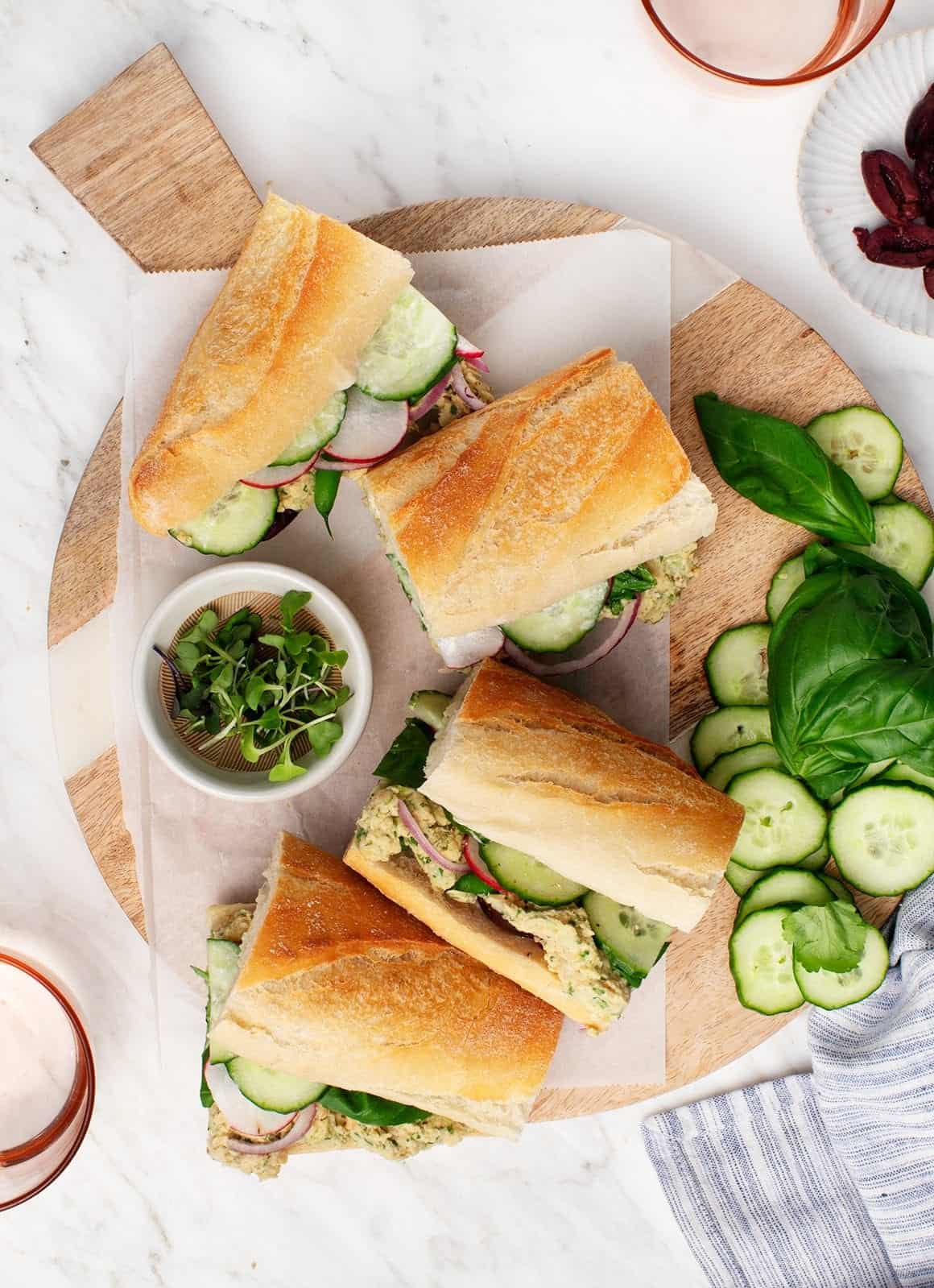 It's an understatement to say that I love a Niçoise salad. When we went to Nice, I ate at least one every single day that we were there… sometimes for lunch and then again for dinner. There's something about briny flavors matched with crisp vegetables that I just crave all the time. So, naturally, I ALSO love a pan bagnat sandwich, which is essentially a Niçoise salad in sandwich form. My version here is made without tuna and without hard boiled eggs, so it's completely vegan and completely non-traditional. Because of this, Jack has so kindly titled it: Pan Bag-Not. That being said, he doesn't like hard boiled eggs so he's completely on board with this version of the sandwich.

Authenticity aside, I love this chickpea salad so much more than tuna! The texture is similar to a good tuna salad… ie, one that is not heavy on the mayo. It's briny and tangy from the capers, Dijon mustard, and lemon juice… and there's a bit of tahini that also makes it rich and creamy. The chickpea salad is from our cookbook (on a different sandwich). Making it again for this recipe reminded me just how much I love it!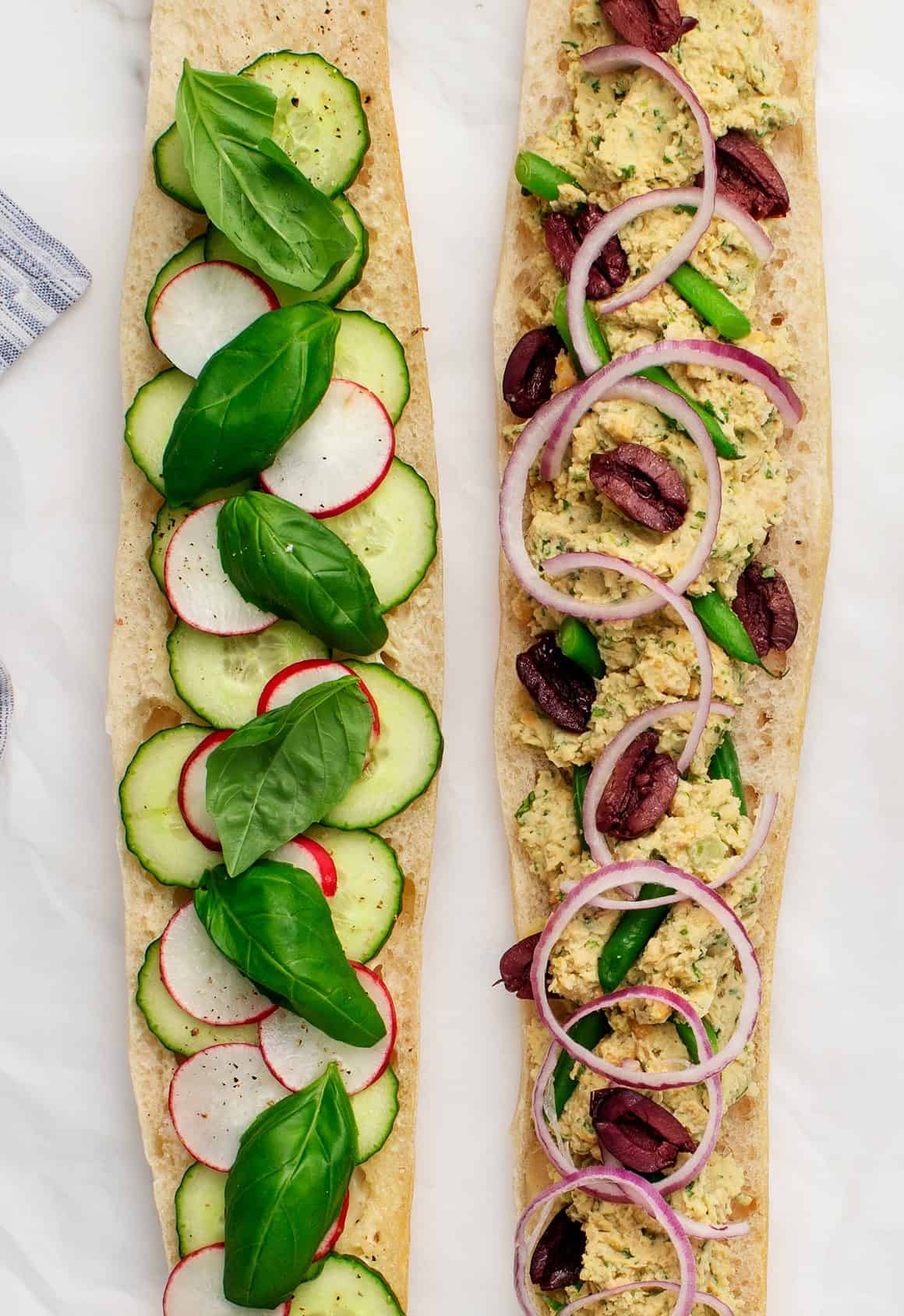 For this sandwich, it's important that you find good, fresh baguette that's on the softer side. Why? First, because life's too short for bad baguette. Second, if your baguette is too firm, this filling will squish out a bit – which is still delicious, just a tad messy!