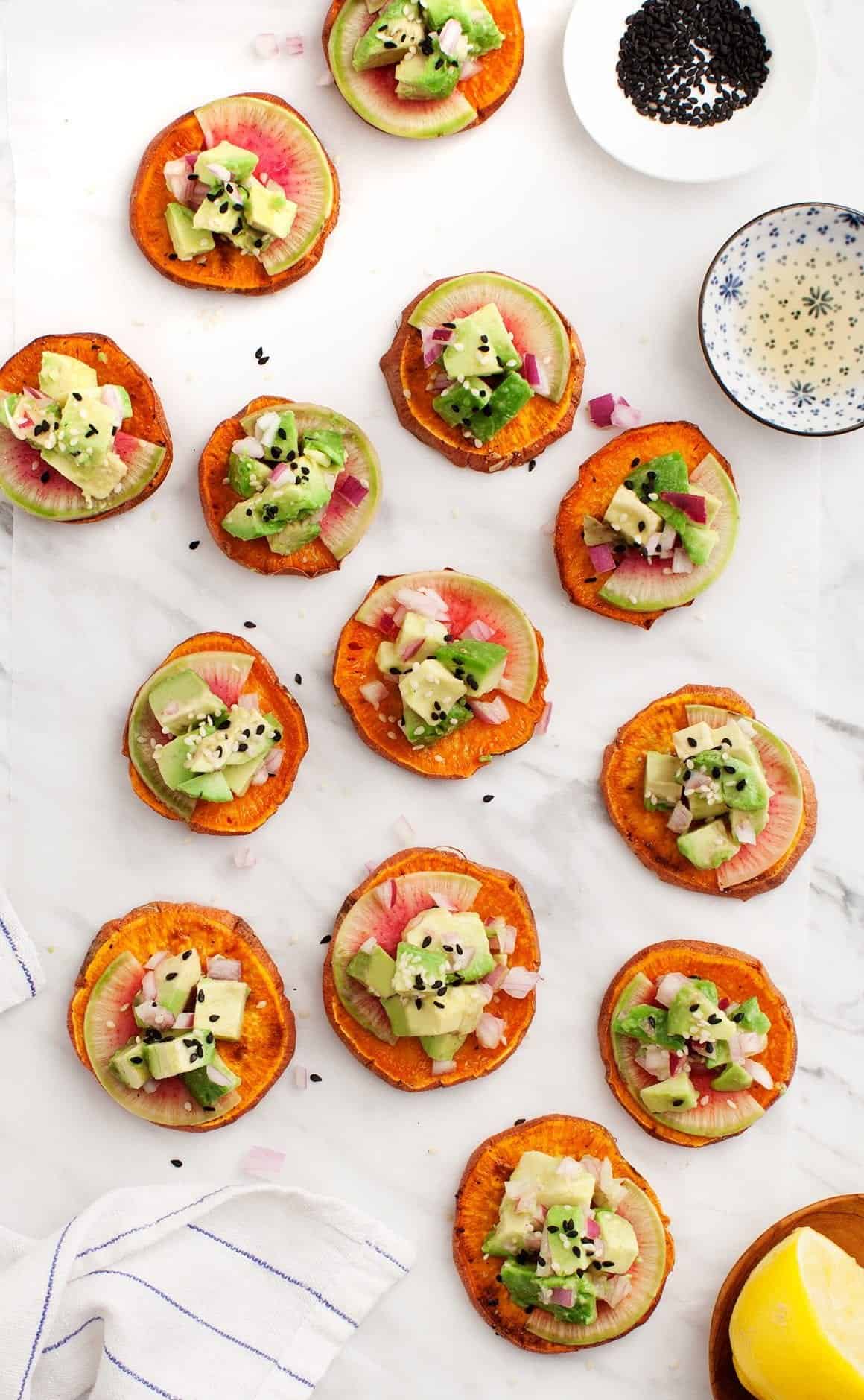 I'm so behind with the trends. Do you know that avocado toast has become avocado "toast" with quotation marks? People are using sweet potatoes as the "bread" and the first time I saw that oh-so-clickable headline I thought it was ridiculous.
One morning though, desperate times called for desperate measures. I had no breakfast food – just a sweet potato, an avocado, and some almond butter. I don't really ever skip breakfast, so I roasted sweet potato rounds and topped half with the almond butter and half with the avocado. Jack walked in, I said "look, 'toast' " (with air quotes) and he looked at my like I was crazy, but we both gobbled it up.
This definitely was good, but still wasn't toast. Nonetheless, I got inspired to use sweet potatoes like this, so I used that little impromptu breakfast as my inspiration for this tartare on sweet potato not-toast.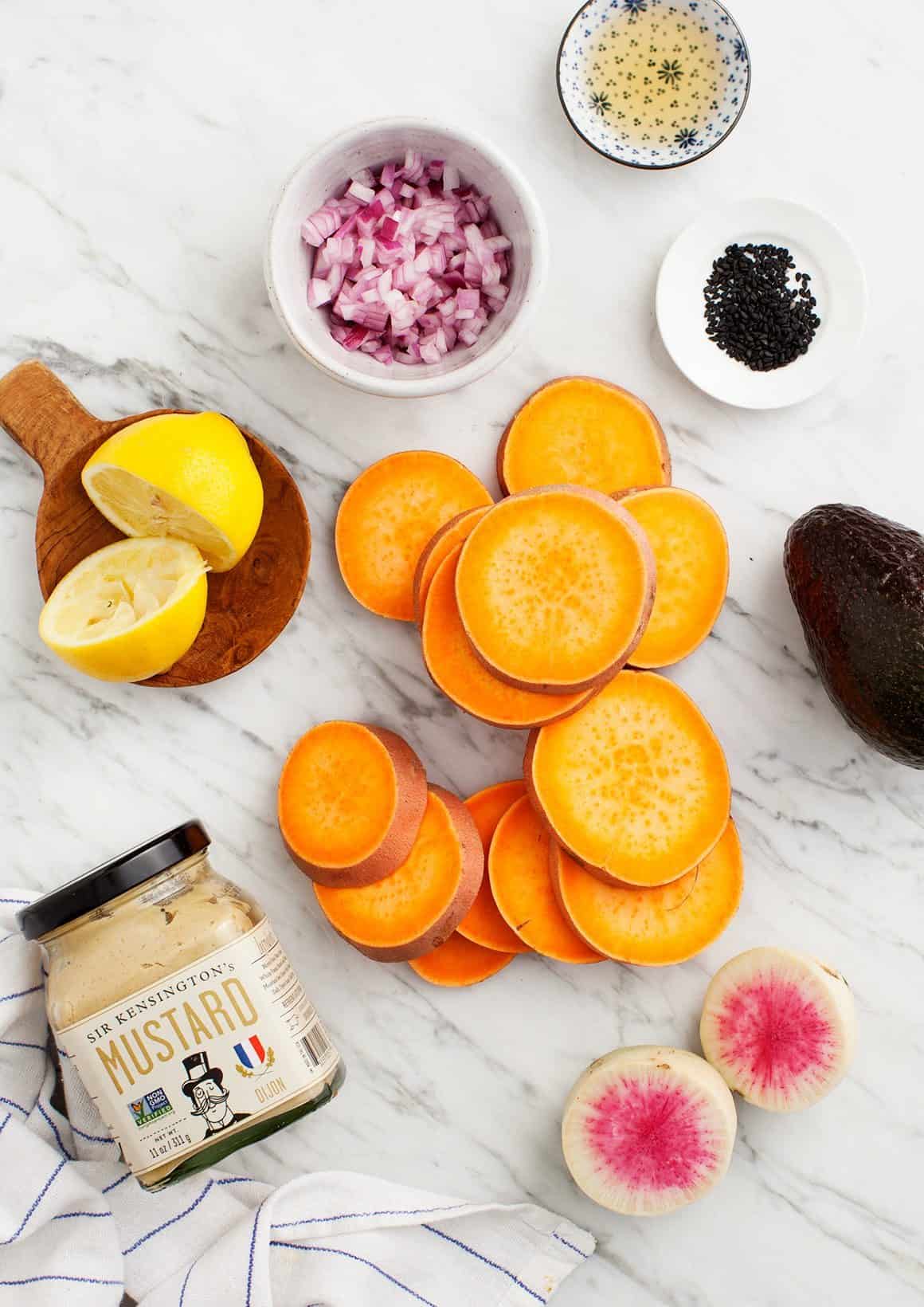 This recipe is more of an appetizer or a tasty light lunch.
I mixed up the avocado with ingredients that would be in tuna tartare – sesame oil, a little dijon mustard and sesame seeds. There's diced red onion for a little crunch and lemon juice to brighten it all up.
I topped my sweet potato rounds with little pieces of watermelon radish but that step is completely optional, I just think it's pretty and the crunch is nice.