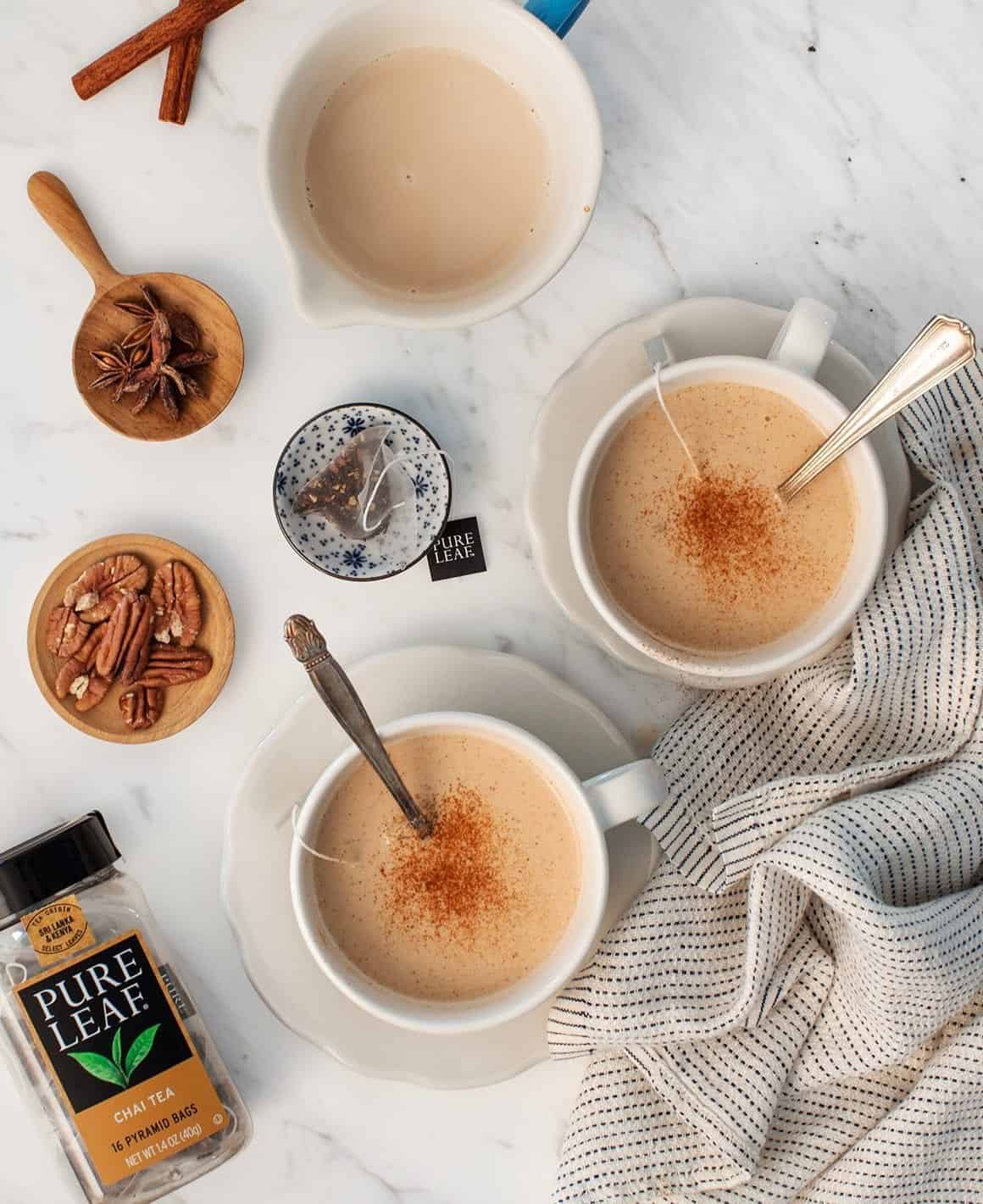 So, by now you all know that I don't drink regular milk. I do enjoy cheese occasionally, and I love greek yogurt, but regular milk… no matter if it's just a little, it's just not my thing (although, my entire family loves it and I'm totally fine with that – to each their own!).
Suffice it to say that I've been drinking, baking with, and altogether enjoying non-dairy milk for years, but I had yet to discover how lovely and delicious homemade PECAN milk is until now. This post is in partnership with Pure Leaf Tea Home Brewed Teas because their Chai Tea + homemade pecan milk = perfection. The spices in the tea – cardamom, cinnamon, ginger, and spicy black pepper – work so well with my creamy homemade pecan milk. The milk is deliciously nutty from the pecans and sweetened lightly with maple syrup and vanilla. I'm really trying to embrace fall this year, in case you can't tell 🙂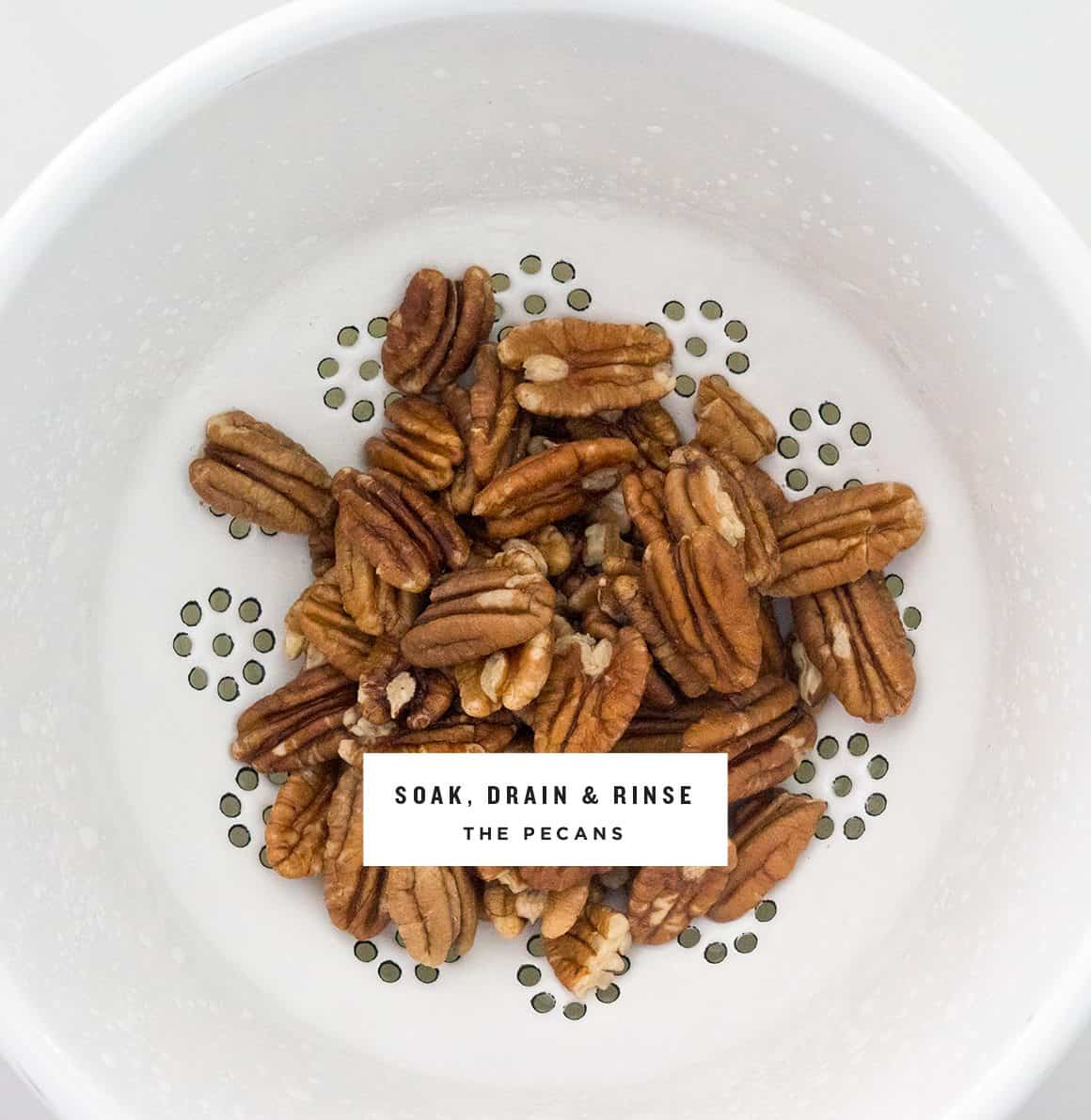 I know, homemade nut milks seem fussy, but this pecan milk takes only a few minutes of actual work – I promise. I soaked my pecans for an hour or so, blended them with water, a touch of maple syrup, vanilla and a bit of cinnamon…


… strained it, and that's it! Soak, blend, and strain! Store it in the fridge until you're ready to make chai lattes. To make the lattes, heat up the pecan milk and steep it with Pure Leaf Home Brewed Chai Tea.
Take your latte, sit by a window, and enjoy a chilly fall day at home 🙂

To help enjoy fall to it's fullest we're giving away $50 Gift Cards for Pure Leaf Tea to 5 lucky readers. Leave a comment below telling me how you like to enjoy tea in the fall!
Winners will be chosen at random, the giveaway ends on December 5th and is available to U.S. and Canadian Residents.