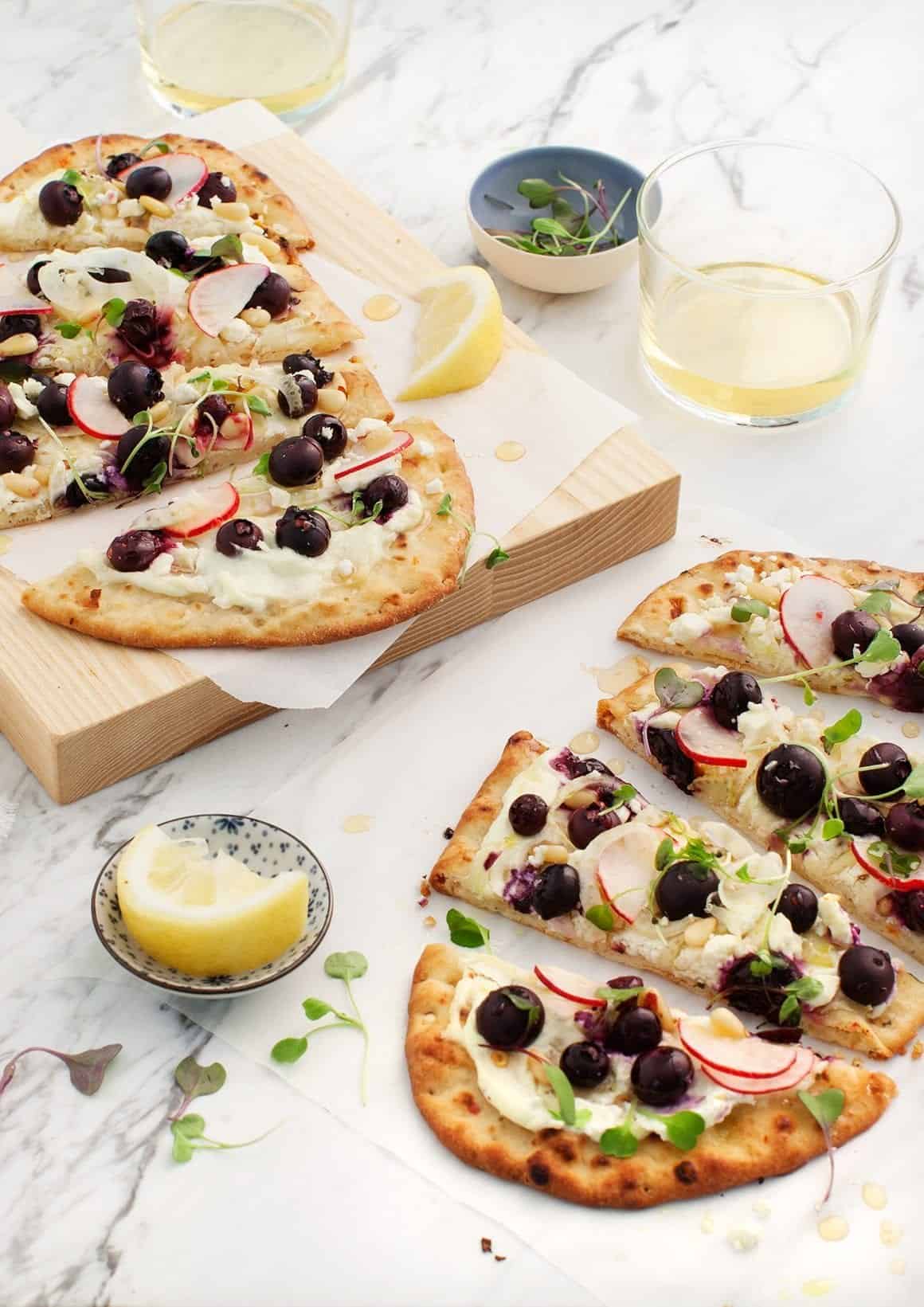 If you caught last week's post about my CSA box tips, you might recognize some of those ingredients here in this recipe. What I love most about my "surprise" Farmhouse box is that it inspires me to come up with flavor combinations that I would not have thought of otherwise. Blueberries and fennel?? Yes, it works!
The saying is true – what grows together goes together. These were the first blueberries of the season and I knew I wanted to make a simple recipe to really highlight them.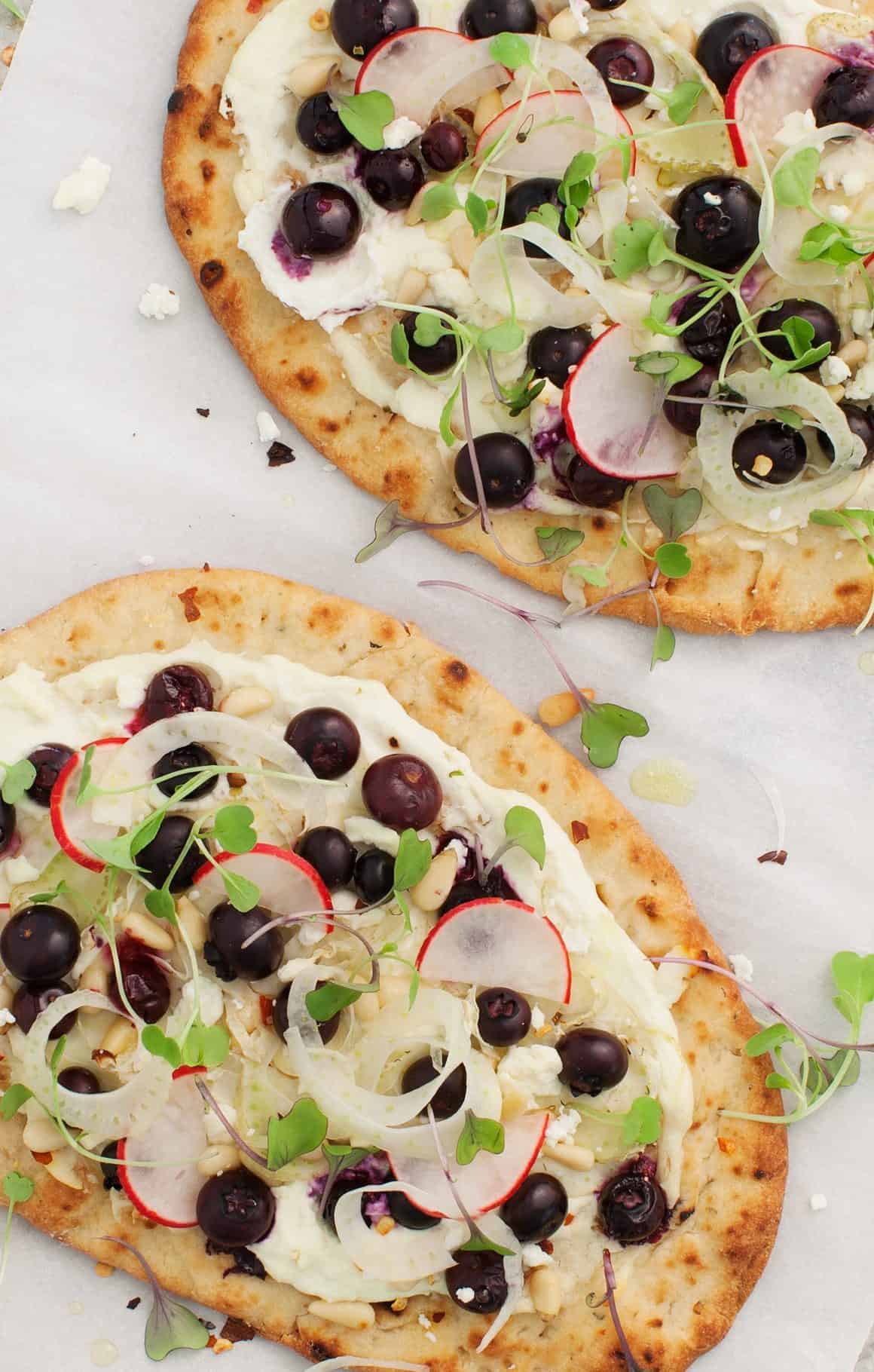 This flatbread is so easy to make and I think it'd be such an unexpected appetizer or side dish for Mother's Day brunch this weekend.
I used store-bought naan to make things easy on myself. The spread is a tangy mix of ricotta, feta cheese, garlic and lemon juice
(if you're vegan, use the sunflower spread from this post, minus the dill)
. The whipped feta can be made at least a day in advance which makes this such an easy recipe to entertain with.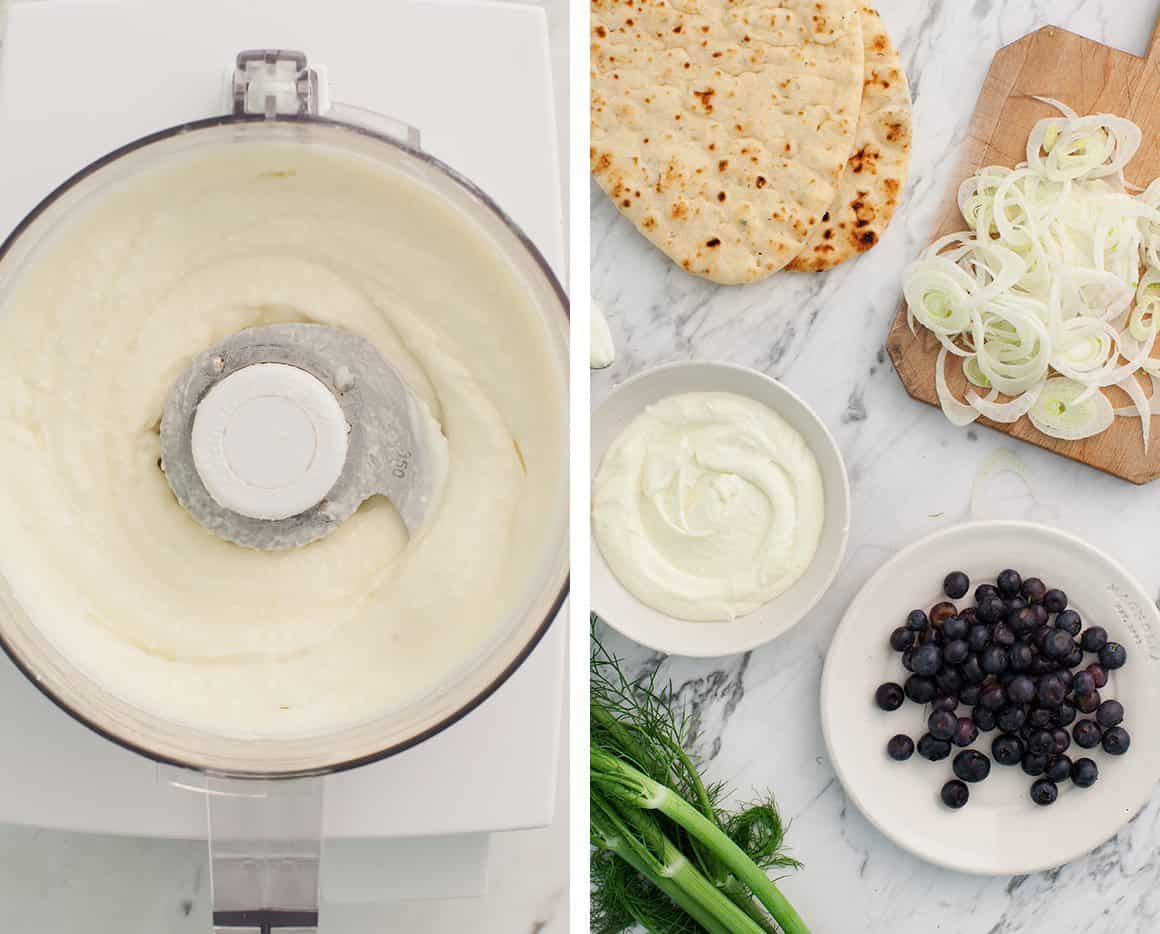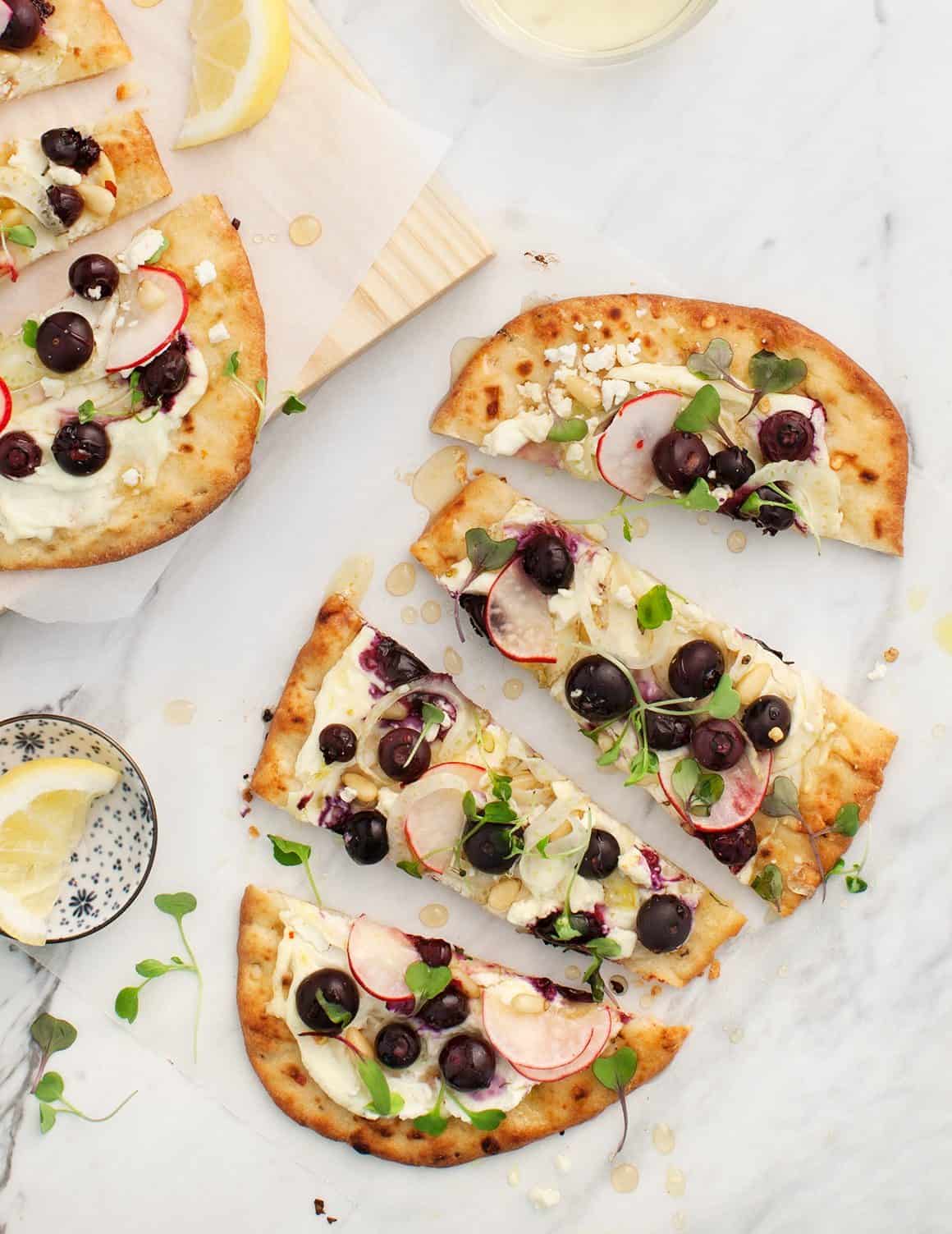 I baked the flatbread just long enough for the fennel to soften and for the blueberries to become juicy. For color and a little crunch, I topped these with thinly sliced red radishes which were hiding in the bottom of my Farmhouse box. If you don't love radishes, don't be scared – the flavor does not overwhelm and they add a wonderful freshness to the recipe.