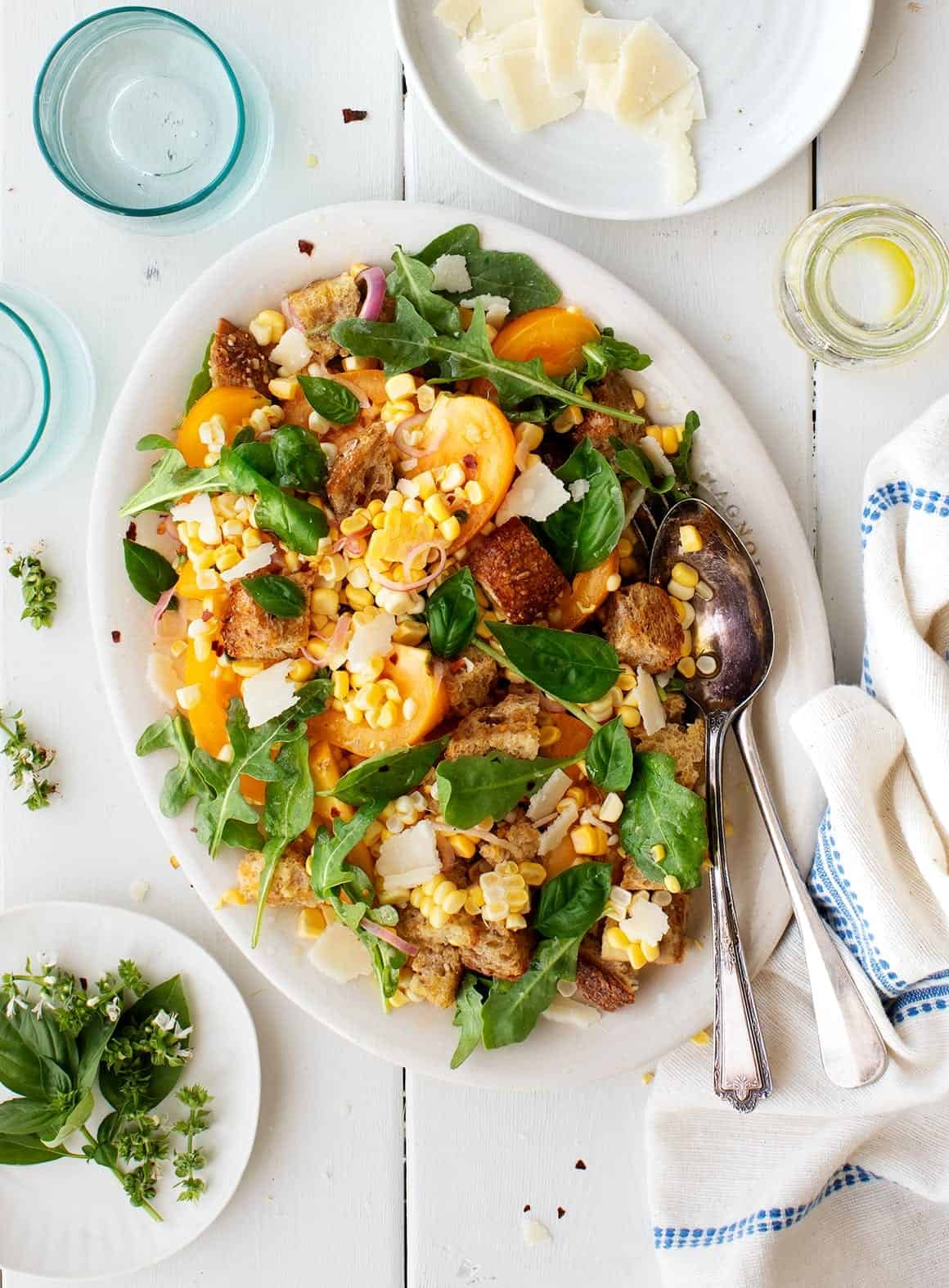 Tell me, what's your favorite summer salad?
If you said panzanella, you're at the right place. If you didn't say panzanella, that's ok too, because I think you'll be converted after you try this one! 🙂 It's the ultimate summer salad to make with a bounty of fresh tomatoes. Or in this case, if you have a few tomatoes and a bounty of fresh sweet corn.
Panzanella may be an Italian bread salad, but the special part about this panzanella is that it's not entirely about the bread. I think bread salads can often get a bit too bread-y, which is where the corn comes in. It's fresh, crisp, and it soaks up the tangy vinaigrette and tomato juices so well. (Yes, the corn is raw here – when you have in-season fresh sweet corn it's delicious this way!)
Plus, corn is my favorite summer vegetable and it's just now coming into season, so I'll be eating it pretty much every day from now until the end of September.

I would usually choose a lighter bread like ciabatta bread for panzanella, but I like this particular salad with cubes of hearty & seedy whole grain bread like this one:

Did I mention that this salad comes together in just one bowl? It's great to make ahead and it's the perfect side dish to go with whatever you're grilling. If you have a bit left over, it makes a great lunch the next day by adding some chickpeas and another handful of arugula.