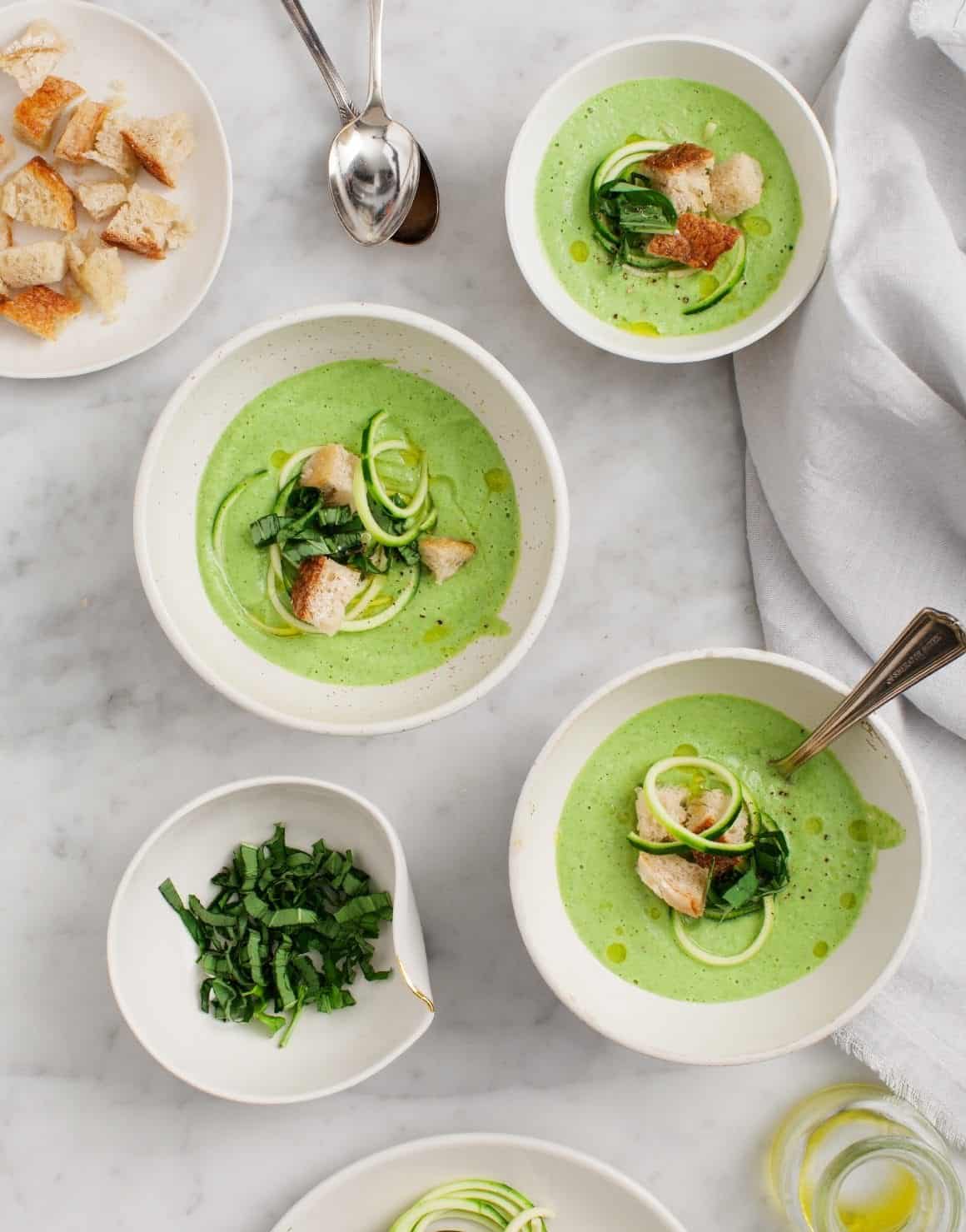 Last summer, I had a lucky opportunity to spend a few weeks in France visiting vineyards, tasting wine, and of course eating great food. Whenever I travel, I come back with a list of recipes that I might want to recreate. Very often, the ones I actually end up making in my kitchen… the ones that stand out in my memory the most… are the simplest.
Jack met me toward the end of the trip which left me with some time alone in Paris while waiting for his flight to arrive. I knew exactly how to spend the day – I headed to the store Merci. Have you been there? It an Insta-worthy store full of home goods galore and it's the sort of place that you should go to without your significant other because he'll likely get impatient while you're looking at every beautiful bowl, spoon, and table-scape. They also have the cutest little library-themed cafe that was just perfect for my afternoon alone. The soup du jour was zucchini basil soup. "It's a cold soup," the waiter warned me before I ordered it. I thought – great, I love gazpacho. But when it came it wasn't gazpacho at all – it wasn't ice cold and it wasn't too acidic. It was this lovely bright green room temperature soup served with toasted garlic bread and it was perfect.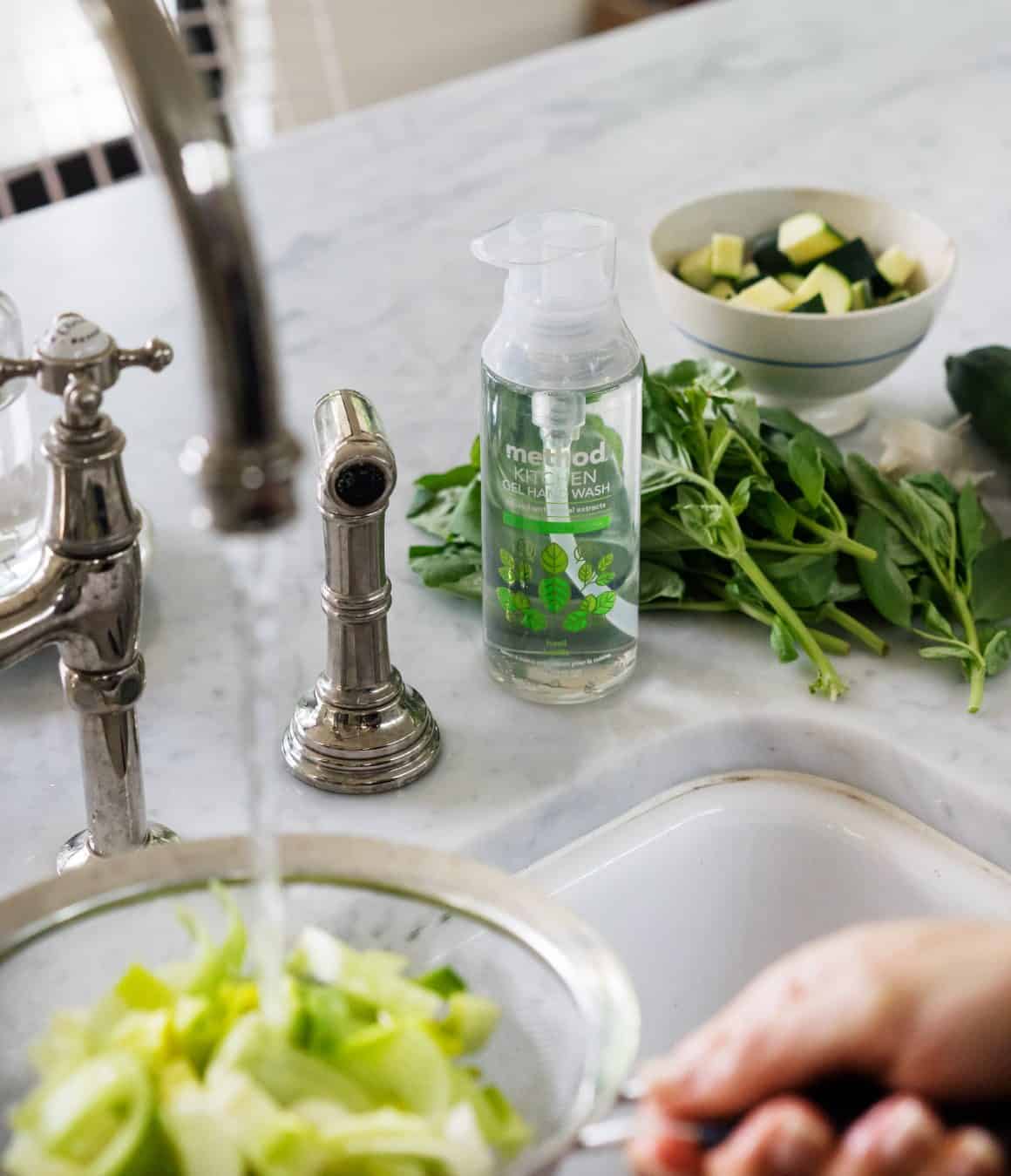 I'm not sure what took me so long to make this soup at home but when method reached out wanting to partner on a series of posts inspired by the herbal scents of their new kitchen hand wash, I immediately thought of this soup. Their plant-derived formula is specifically made to get food scents off your hands – especially pungent flavors like garlic. If you've ever gone to bed (hours later) with garlic hands, you'll appreciate this kitchen wash 🙂
Plus, the pretty basil bottle is pretty on your kitchen countertop.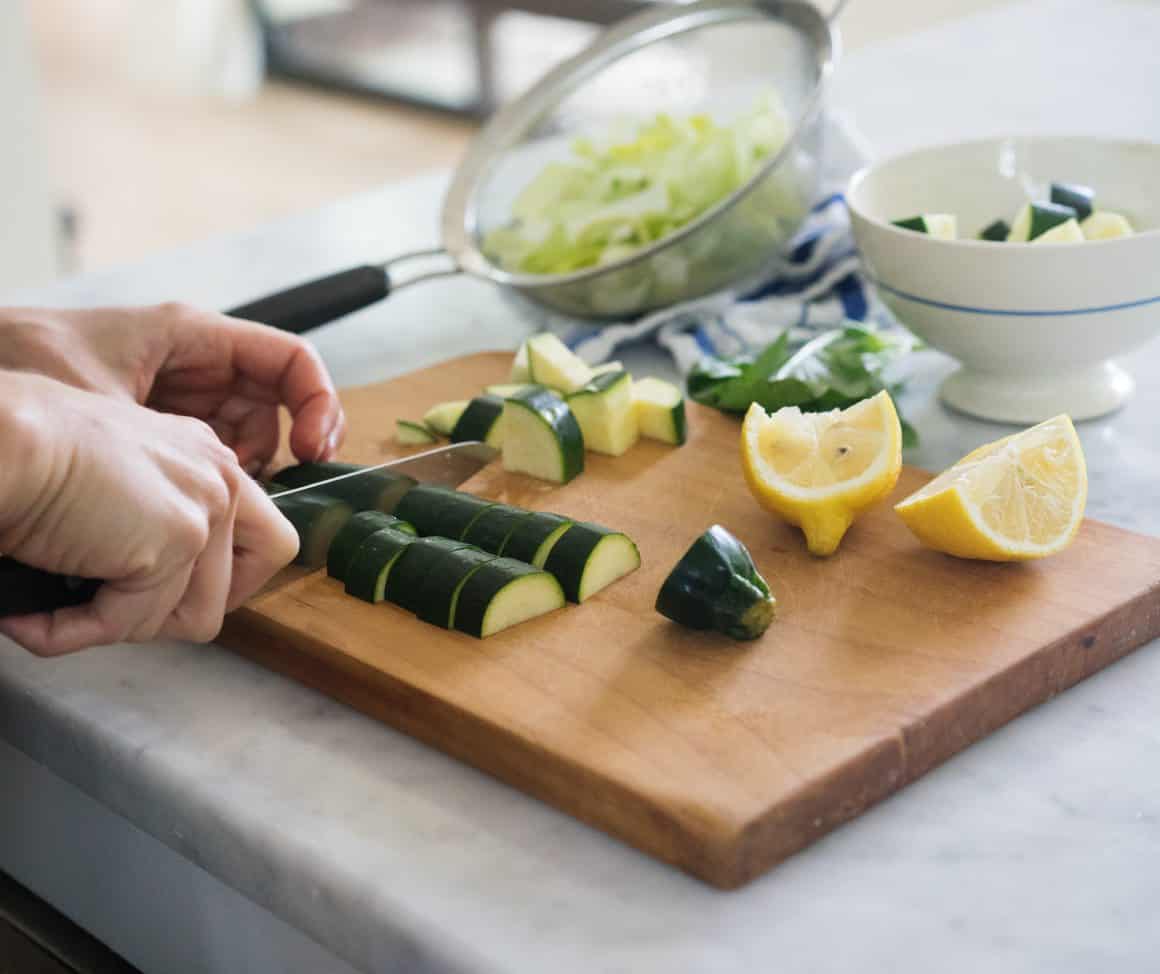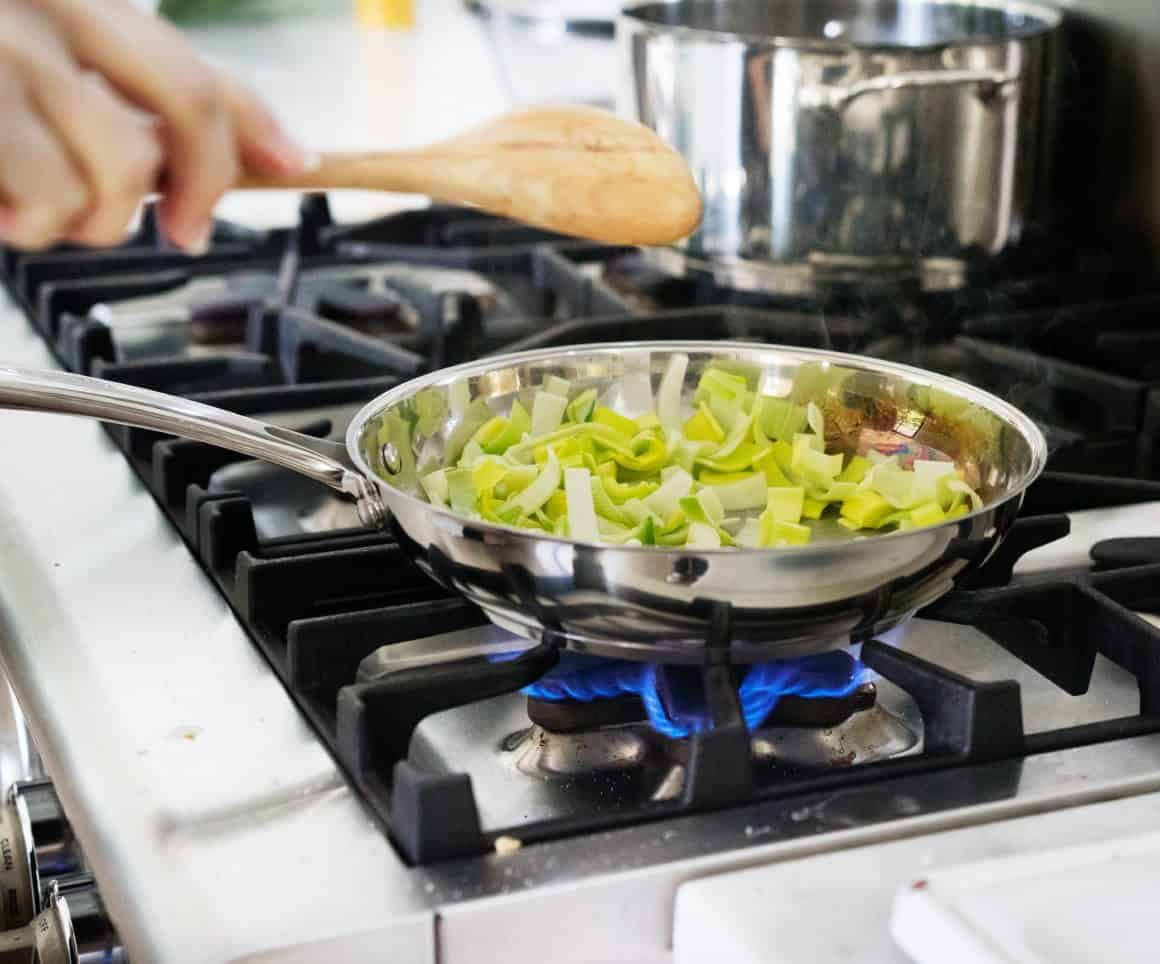 I've tried to make basil soups before I realized that my mistake was in trying to heat it. The basil gets bruised and it can turn bitter. By keeping the soup at room temp (I like to serve it lightly chilled), it retains all of its fresh, vibrant flavor. The only thing that gets cooked here are the leeks (well, and the garlic-y croutons). After that, it all goes into the blender and voila!
There's no cream or cream substitute. The blended zucchini and a scoop of hemp seeds makes this soup plenty creamy and, not to mention, light and healthy.
For depth of flavor I added a scoop of white miso paste. To make it bright, I added a bunch of lemon of course.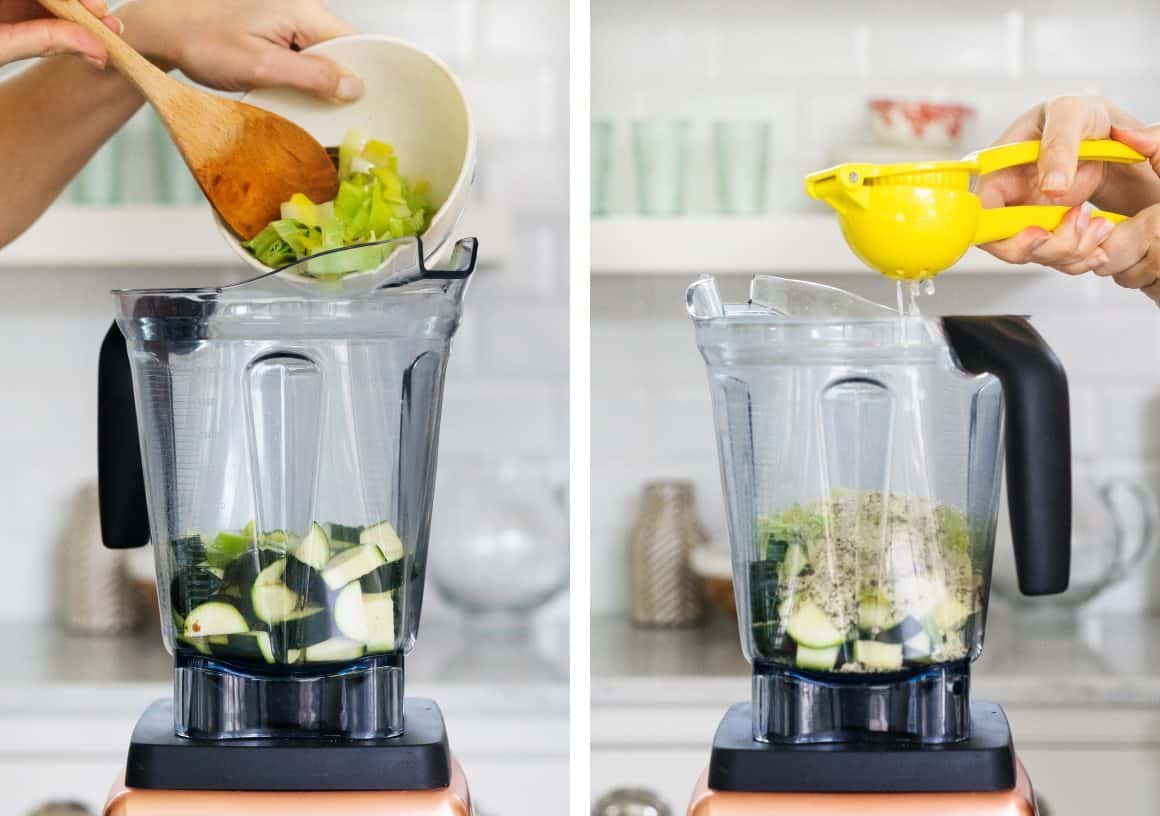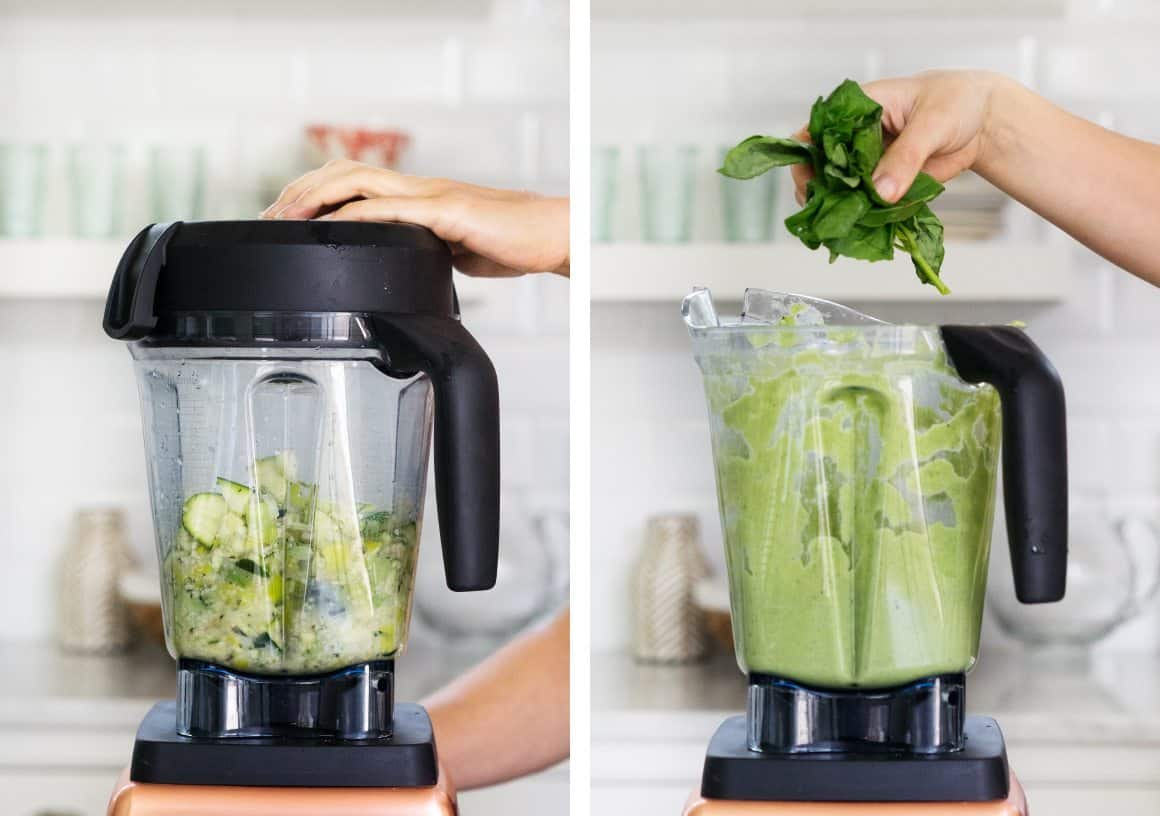 Blend until smooth and then add the basil last so that it doesn't get hot from the heat of the blender.
Top the soup with toasty garlic croutons – this step is not optional. They really balance the "health" taste of this soup and make it nicely substantial. As always, soups taste better on the second day so this is a great make-ahead lunch option.