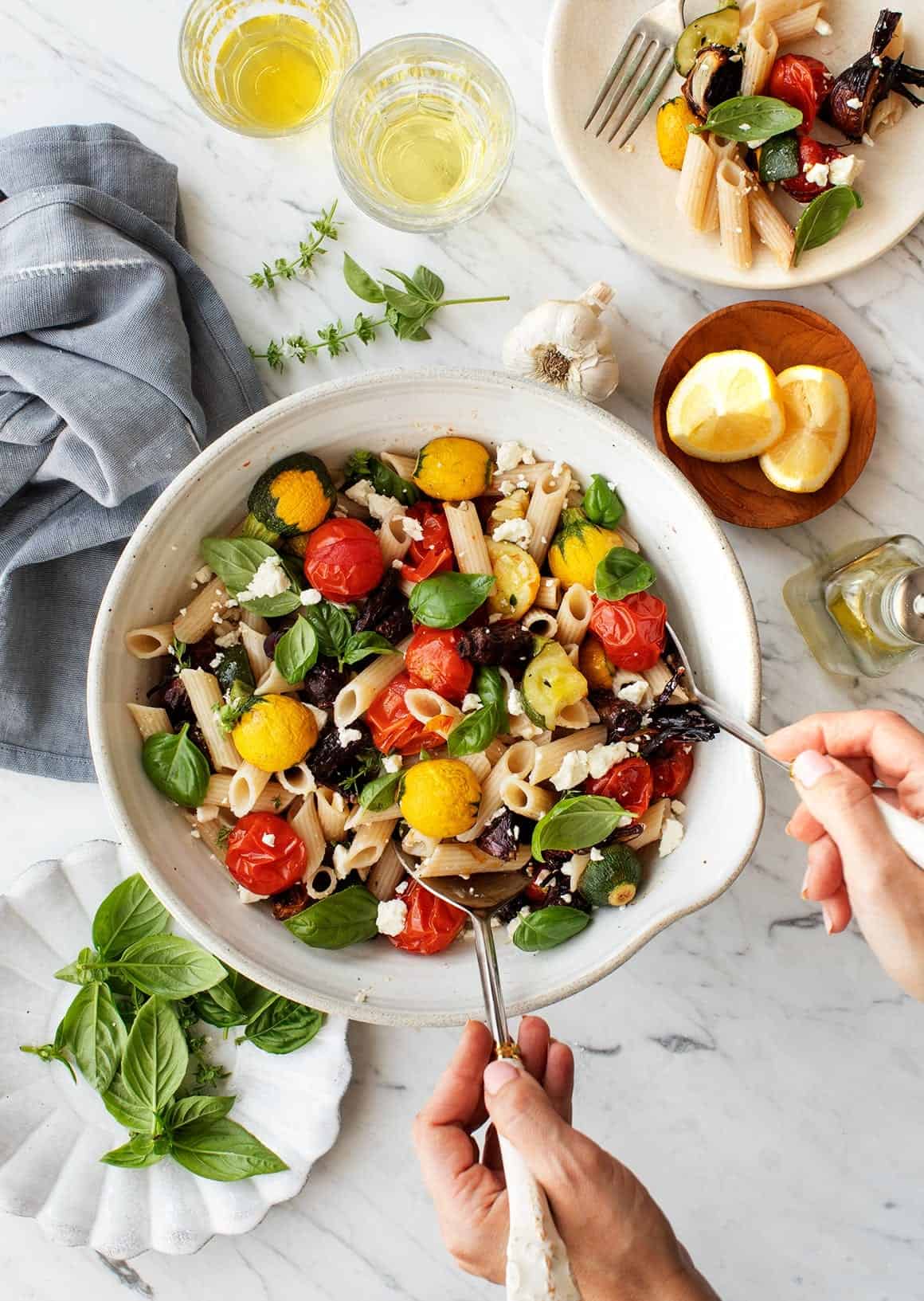 If you went to the farmers market last weekend and brought home some zucchini, pattypan squash, tomatoes, carrots, onions, and lots of herbs – this recipe is for you! If you didn't bring home those exact vegetables, this recipe is still for you! It's super flexible, and a way to use up pretty much any late summer vegetable that you might have on hand. Eggplant, corn, peppers, and/or broccoli would all work in here as well.
I love making this one for two reasons:
The most important reason is that once all the vegetables are roasting, the kitchen smells amazing… the earthy carrots, the sweet tomatoes, and the savory onion aromas float around in the air in a way that makes me feel so happy to be cooking!
The second reason? You can get away with not measuring anything (fewer dishes!) as long as you're willing to taste and adjust your final dish. Too bland? Add more salt, pepper, red pepper flakes, herbs and/or cheese. Not punchy or bright enough? Add more squeezes of lemon and/or drizzles of vinegar. Too dry? Drizzle your olive oil a little more generously 🙂