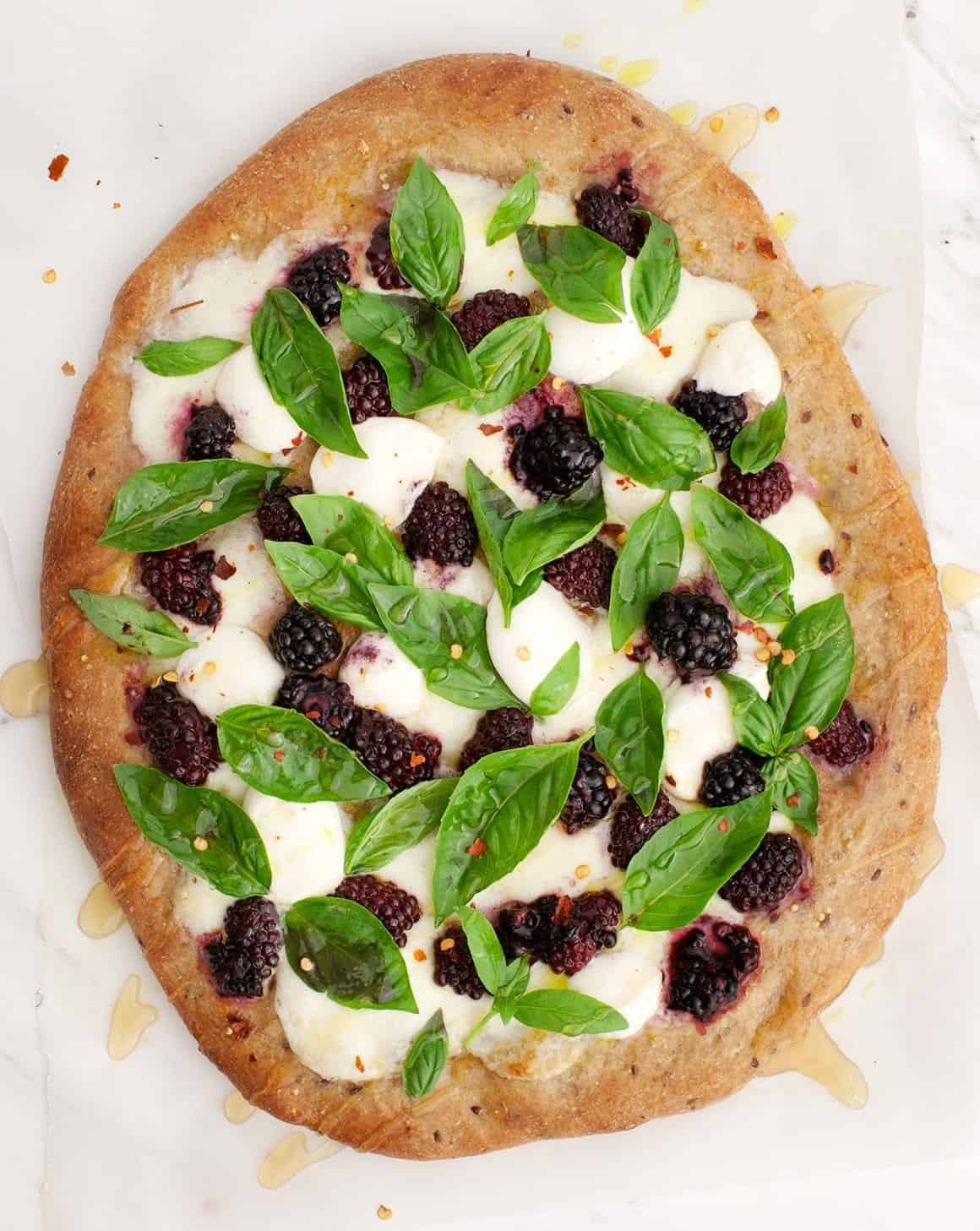 Hey, long time no blog! So sorry about that! Things have been a little crazy over here since we're moving in just a few days. I hope you've been able to enjoy a little time away from the computer this summer as well 🙂
Today's recipe is super simple. I know I've been saying a lot lately, but it's summer and I love a recipe that comes together without much fuss! The grocery list is short and the prep time is minimal, but the flavors are so fresh and delicious. If you haven't tried combining blackberries and basil yet, you'll love this sweet/tangy/savory combo.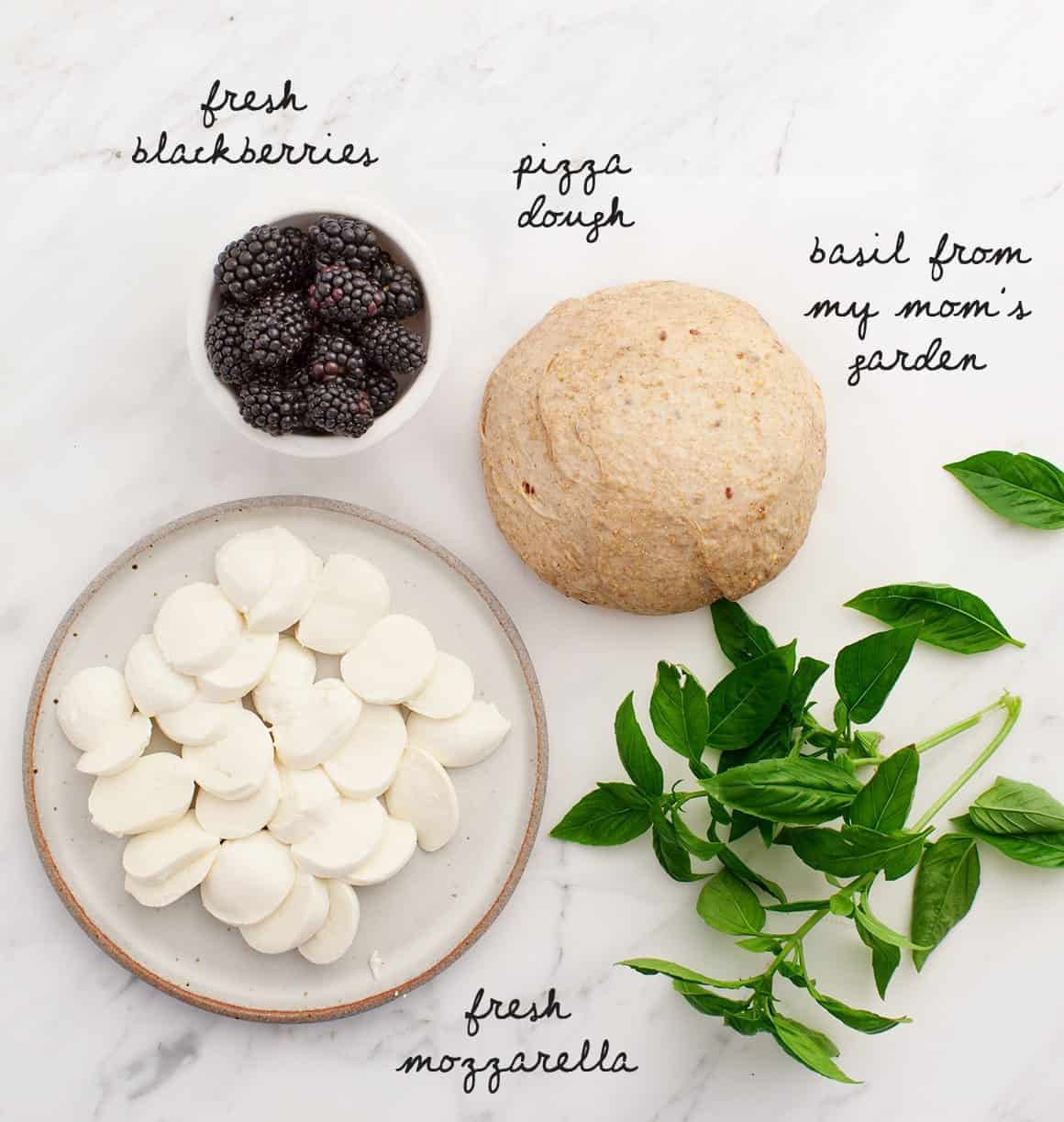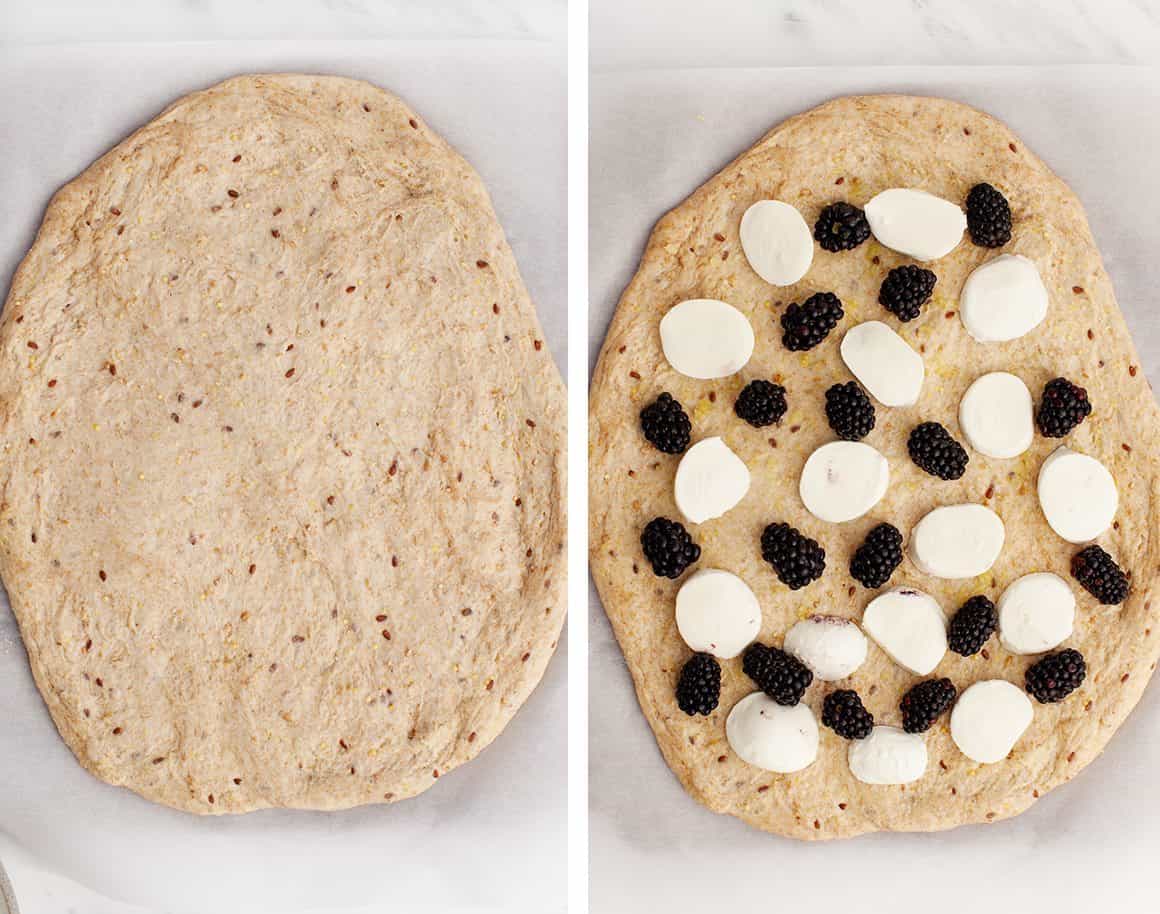 Every now and then we make our own pizza dough, but 95% of the time, we pick up dough from Whole Foods. I've especially been enjoying their multigrain pizza dough lately. It has a wonderful nutty flavor and, well, a multitude of grains.
For the recipe, simply stretch the dough, brush it with some garlicky olive oil, assemble with the cheese and blackberries, and bake. The most important part comes last – pile the baked pizza with TONS of basil. These nice small basil leaves came from my mom's herb garden, if your leaves are larger you can tear them into smaller pieces. The basil makes this taste SO fresh, and makes it look real pretty too.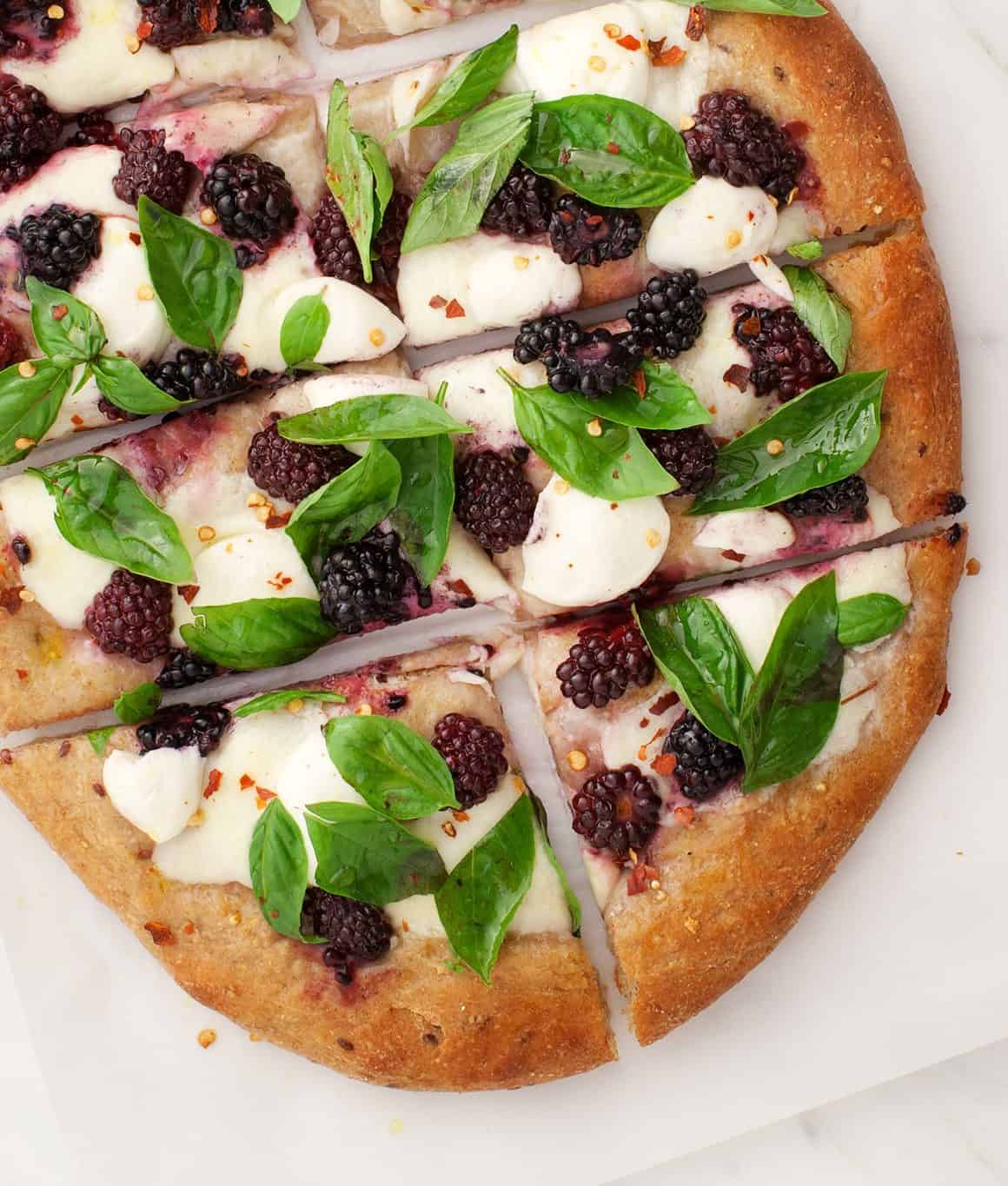 Enjoy this one with friends, preferably on a patio, with a crisp glass of rose in hand!