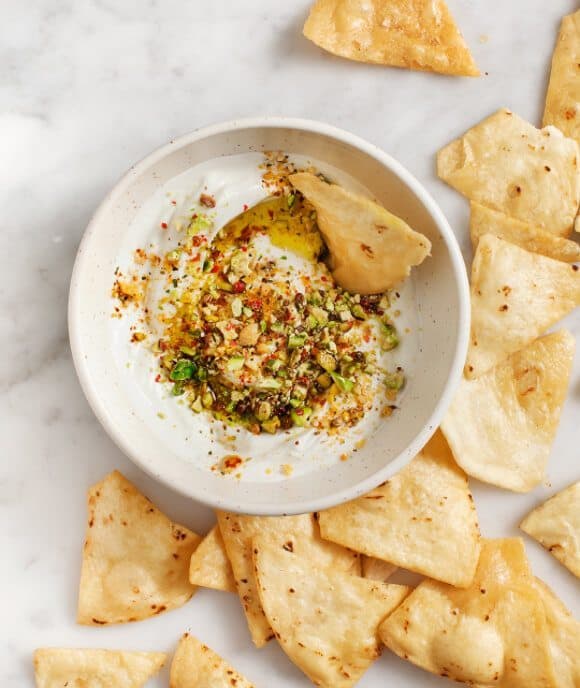 I recently contributed this dukkah recipe to Food 52's Small Batch series. When they first suggested it, I had to look up how to (authentically) make it. It turns out — there's no one way. The word dukkah literally means "to pound" and it generally consists of hazelnuts, sesame seeds and a few whole dried spices. To me, this was the perfect opportunity to use up the nuts and spices I had just cleaned out of my pantry shelves. (Specifically, the ones that didn't fit when I transferred them from little bags to little jars).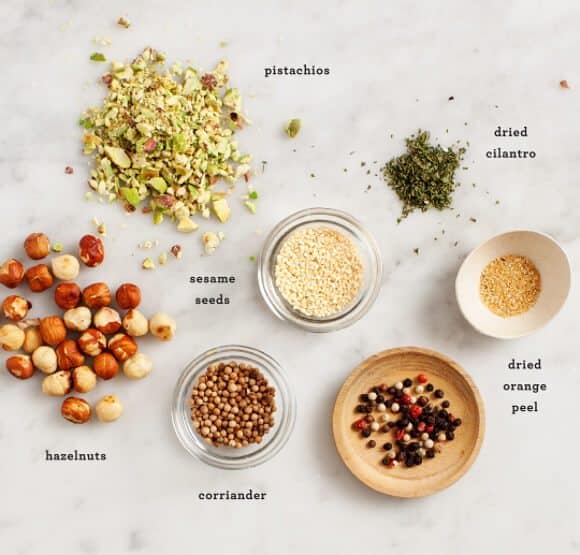 Along with the hazelnuts I had been hoarding, I toasted and crushed: pistachios, sesame seeds, coriander, dried orange peel and dried cilantro, and dried peppercorns. (Feel free to change up this combination using ingredients you happen to have).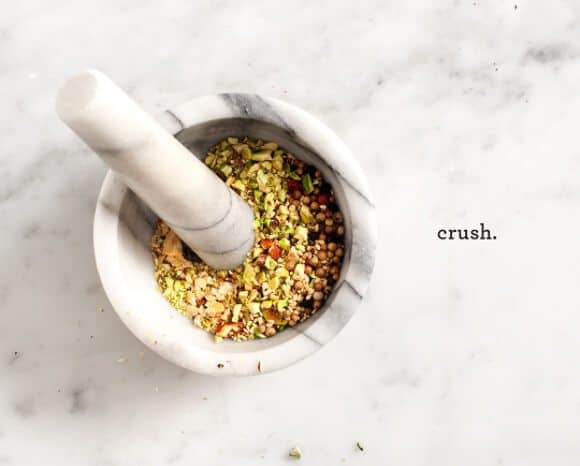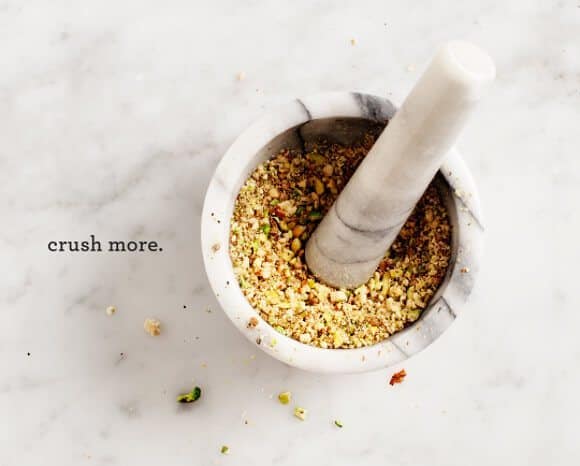 It's a great little spice mix to keep on hand (it'll keep for awhile!). I sprinkled it over greek yogurt and served it with pita chips. It's a super delicious snack, not to mention a great make-ahead throw-together appetizer.