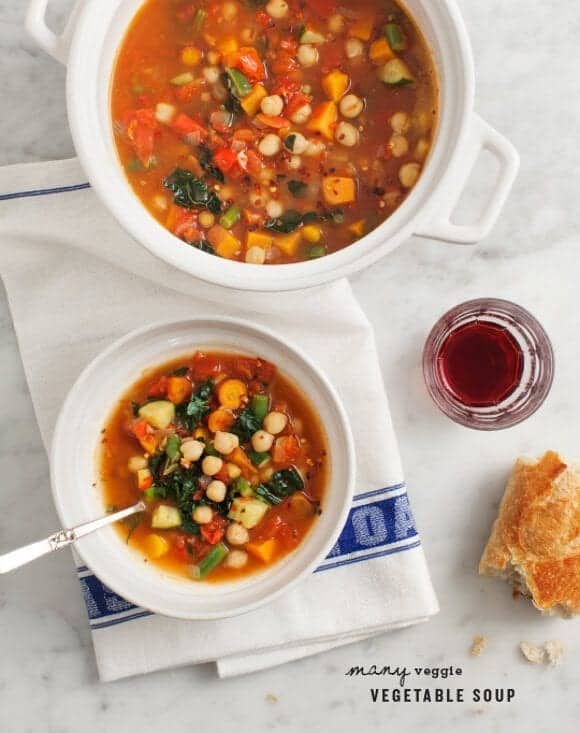 A few weeks ago, I was pretty sick. It's not usual for me, but I didn't leave the sofa for three or four days in a row. Jack would bring me soup and crackers and somehow we started watching Friends – in marathon form – from the very beginning. He doesn't want his friends and coworkers to know this, but we're now 3 seasons in and he couldn't BE anymore into it.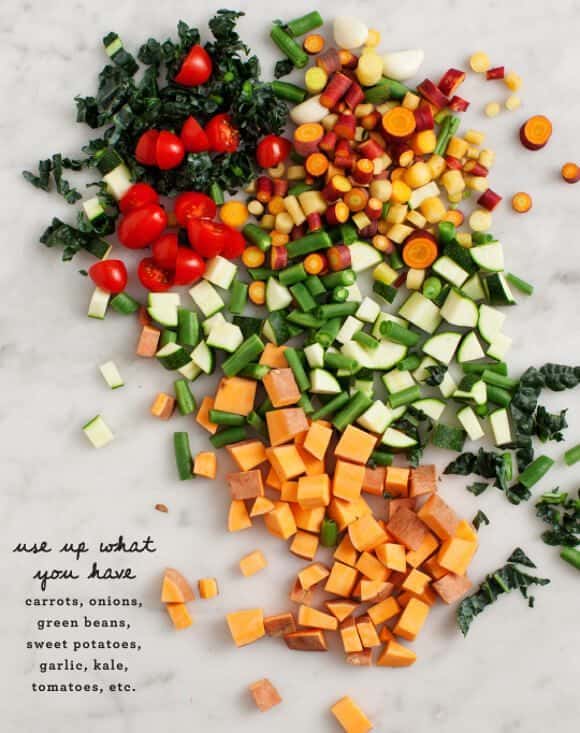 Once I was back on my feet, I was still craving soup and I had a ton of random veggies to use up. This is pretty straight forward – the flavors aren't big, bold, or spicy because I just wasn't in the mood for that at the moment. But taste and spice this up however you like. (For some additional ideas, see the spice chart at the bottom of this post).
Use whatever vegetables you have on hand and/or skip the ones you don't have. Make a big pot, eat it the next day, and the day after that. (It also freezes well). It's a great bowl to cozy up with - especially when it hasn't been your day, your week, your month, or even your year.