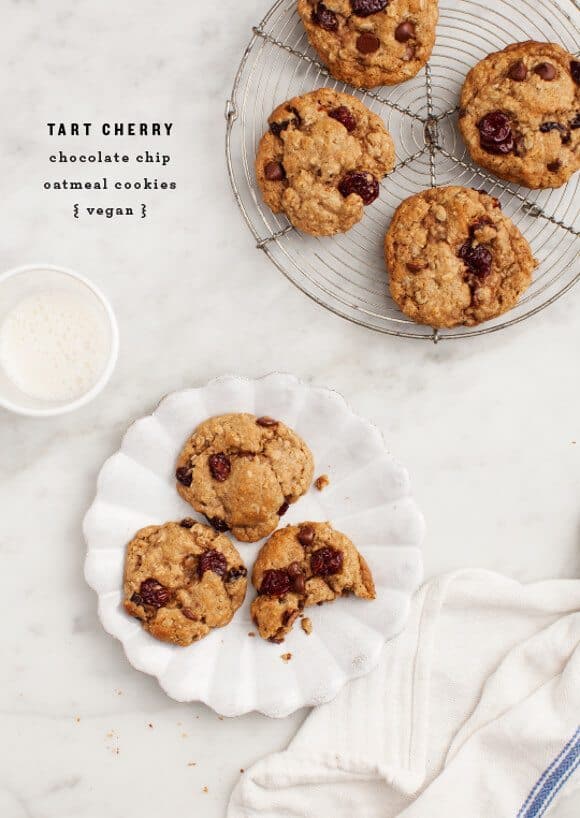 These are my perfect cookies. If you're not vegan, don't let the "vegan" part of this title distract you – there's nothing vegan tasting about them. These are cookies that happen to be vegan because I like to save my eggs for breakfast and, well, I like to eat more raw cookie dough than the average person.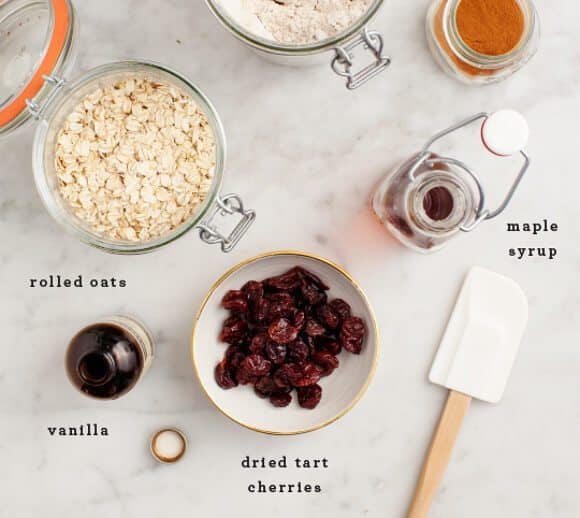 These are rich, chewy, sweet, but not too sweet, and have the most delicious pop of flavor from the dried tart cherries, which are the star here. They're soft, plump and chewy and I'm so in love with these cookies.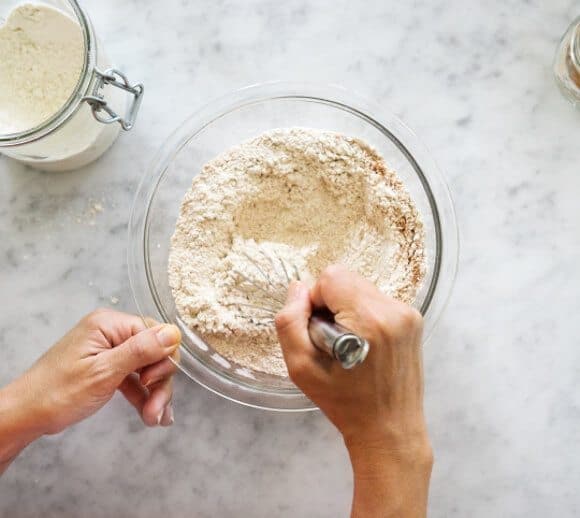 I used coconut oil instead of butter (as I so often do). I experimented with sugars until I ended with a combination of brown sugar and maple syrup that I think is perfection. The brown sugar helps create the chewy texture, and the maple syrup adds a rich sweet flavor.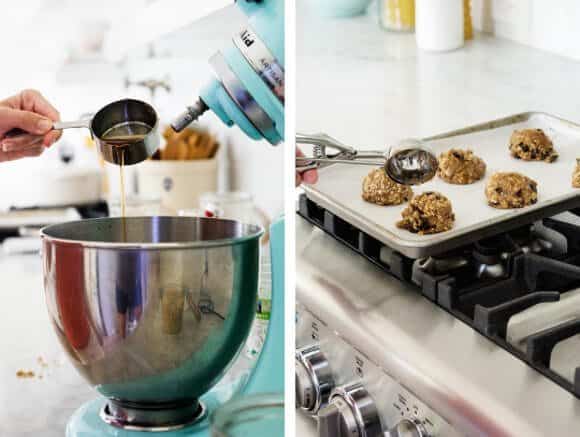 Tart cherries have some unique superfood benefits. They're a natural anti-inflammatory as well as a source of melatonin. I put them in everything from salads to grilled cheese to granola. They're easy to find – I get mine in the bulk bins at my Whole Foods (and I've seen them in most grocery stores).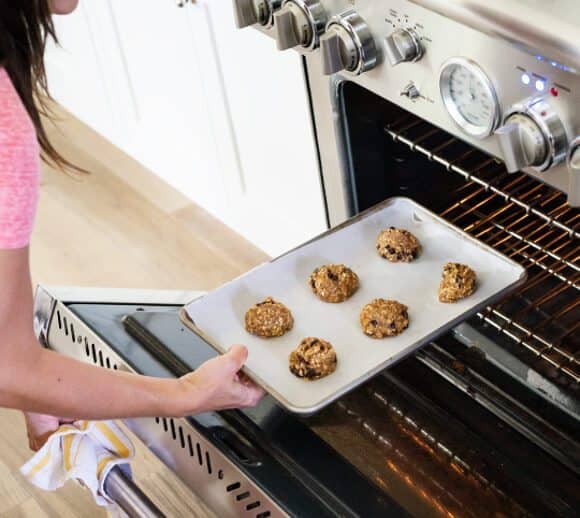 What are you waiting for? Go bake cookies!