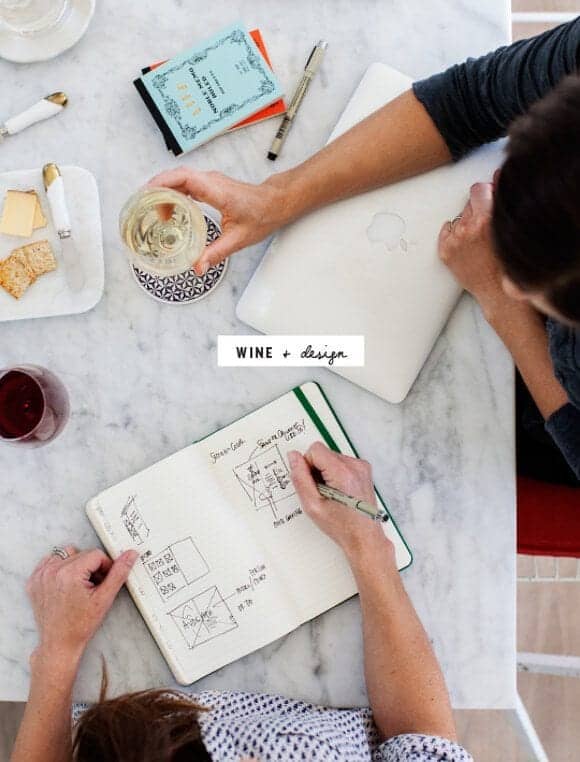 I get a lot of questions about my background – mostly about how I got started blogging and if I have tips or suggestions for someone just starting out. I've always had a hard time coming up with "the answers" because I truly feel like everyone's path is different. What I can tell you is that one key to my creative little journey has been surrounding myself with insanely talented people to be inspired by. So when La Crema Wines asked me to be a part of their Interview Magazine Statement Makers campaign, I immediately knew I wanted to interview one of the most inspiring and creative people I know - Trina Bentley of Make & Matter.
Everything I know about design, developing an aesthetic, and having a nose-to-the-grindstone work ethic, I learned from her. While Jack is the person that finishes my sandwiches, Trina is (creatively speaking) the person who finishes my sentences. She's been my go-to person for everything from logo brainstorms to my wedding dress choice. She's the person who I trust to tell me that the sky is blue and that Pantone 485 is, in fact, the best red.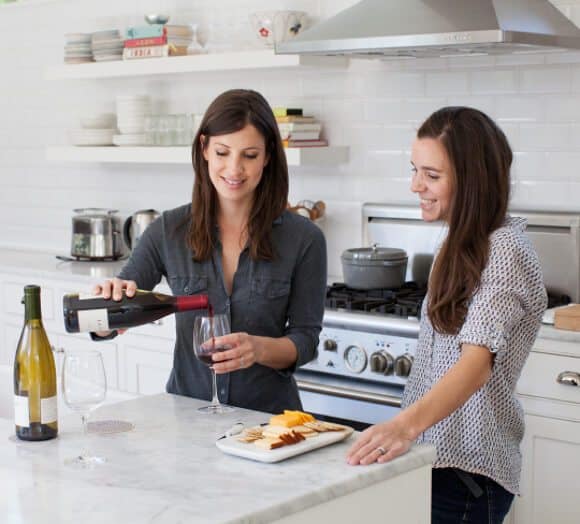 A bit about our background: Trina and I first met while working at a local graphic design firm. Eventually, we took a leap and started our own studio where we learned the ropes of creative entrepreneurship. Fast forward a bunch of years and our paths have diverged a bit – I started this here blog, and Trina went on to make a statement by starting Make & Matter, an award winning design studio where she creates gorgeous branding and packaging for natural food brands (like those beautiful Epic bars).
Last weekend, we got together for a glass of wine and a little brainstorm for an upcoming collaboration (more on that soon!). Jack put together a couple of cheese plates (and also snapped these photos)… Trina enjoyed La Crema's Sonoma Coast Pinot Noir while I popped open the Chardonnay (which is in fact one of my favorite whites because it's light, buttery, and also pairs well with most foods).
I realize this isn't a dinner recipe, or a how-to-blog post, but I'm hoping this little Q & A will at least inspire all of you creative-types out there with some tips to make a statement in your own career. (Keep reading for the interview after the jump).