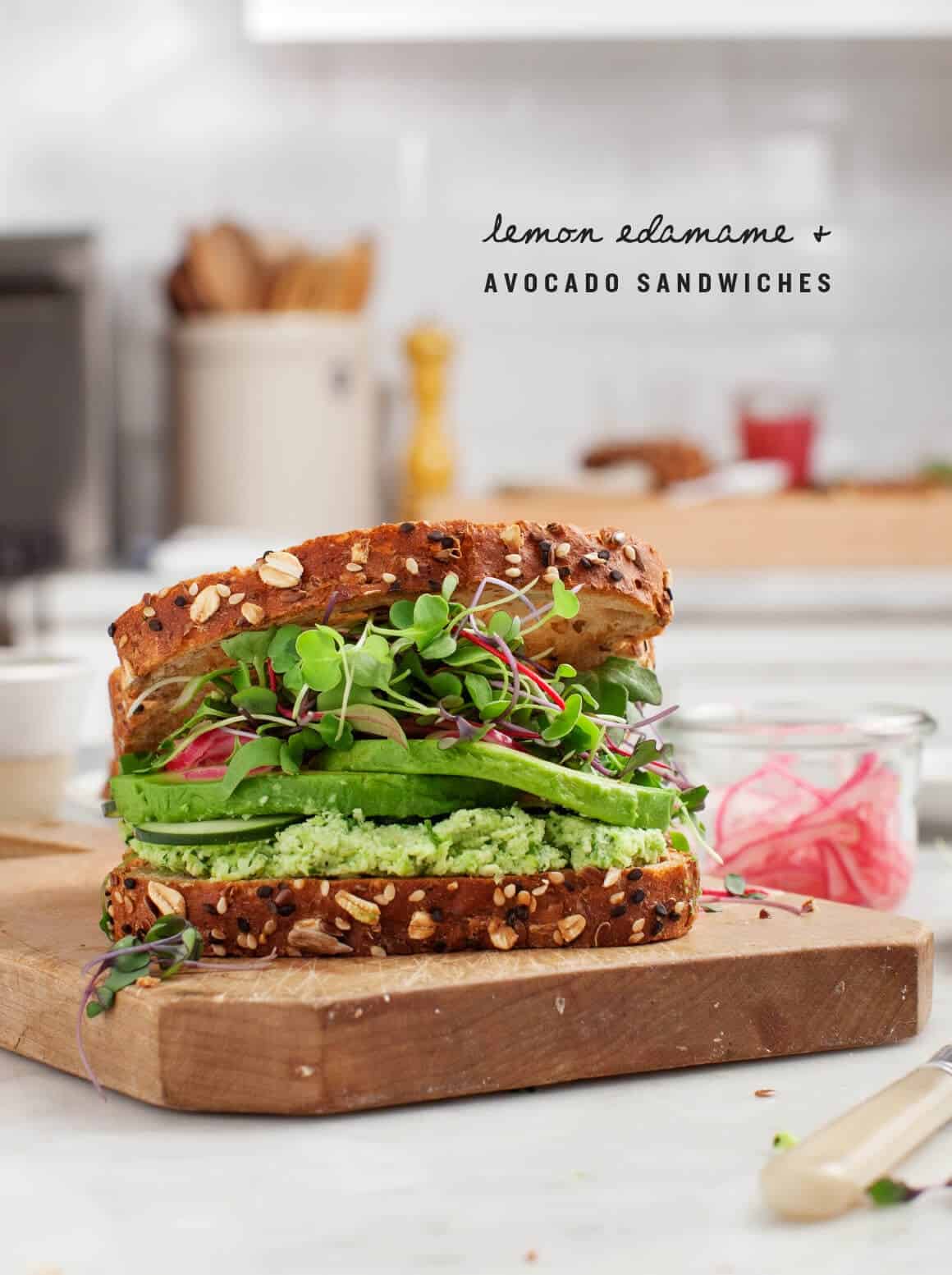 What's better than avocado on sliced bread? Avocado in between soft seedy sliced bread… with lemon-edamame filling, sliced cucumbers, tons of sprouts, and pickled onions. This is a green monster of a sandwich.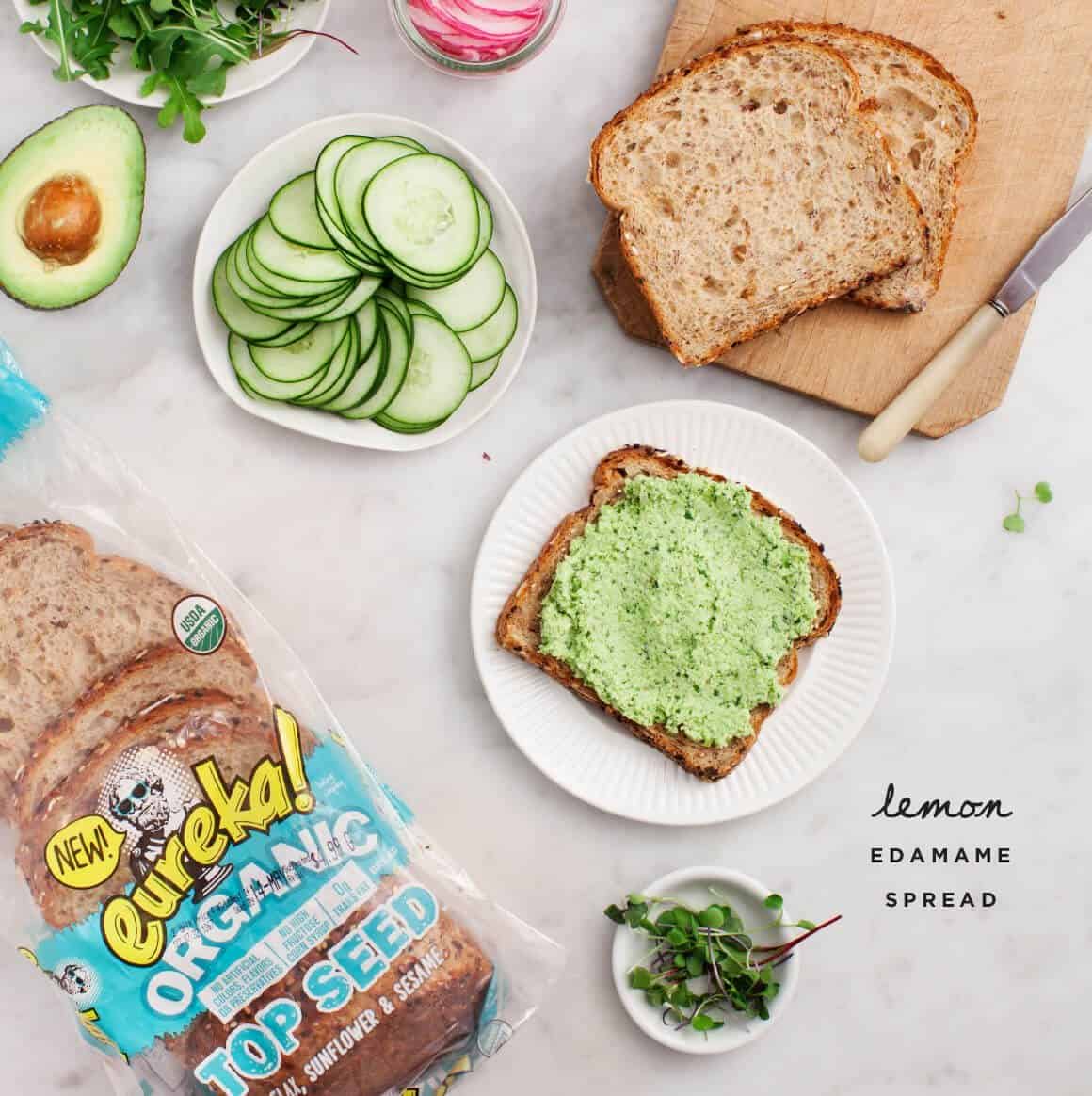 First let's talk about this spread and why I was inspired to make it. Jack and I had a Sunday ritual where we ate lunch every week at a place here in Austin called The Steeping Room. I guess you could call it our church because we went every week like clockwork and dutifully ordered the same thing – I got the Lemon Edamame Tea Sandwiches with a cup of Tomato Coconut Bisque (and Jack got a roast beef sandwich, but we don't need to talk about that…). Ok, we still go there and still order those things, but I finally made a version of the sandwich at home – only I made it a bigger sandwich because I like it so much.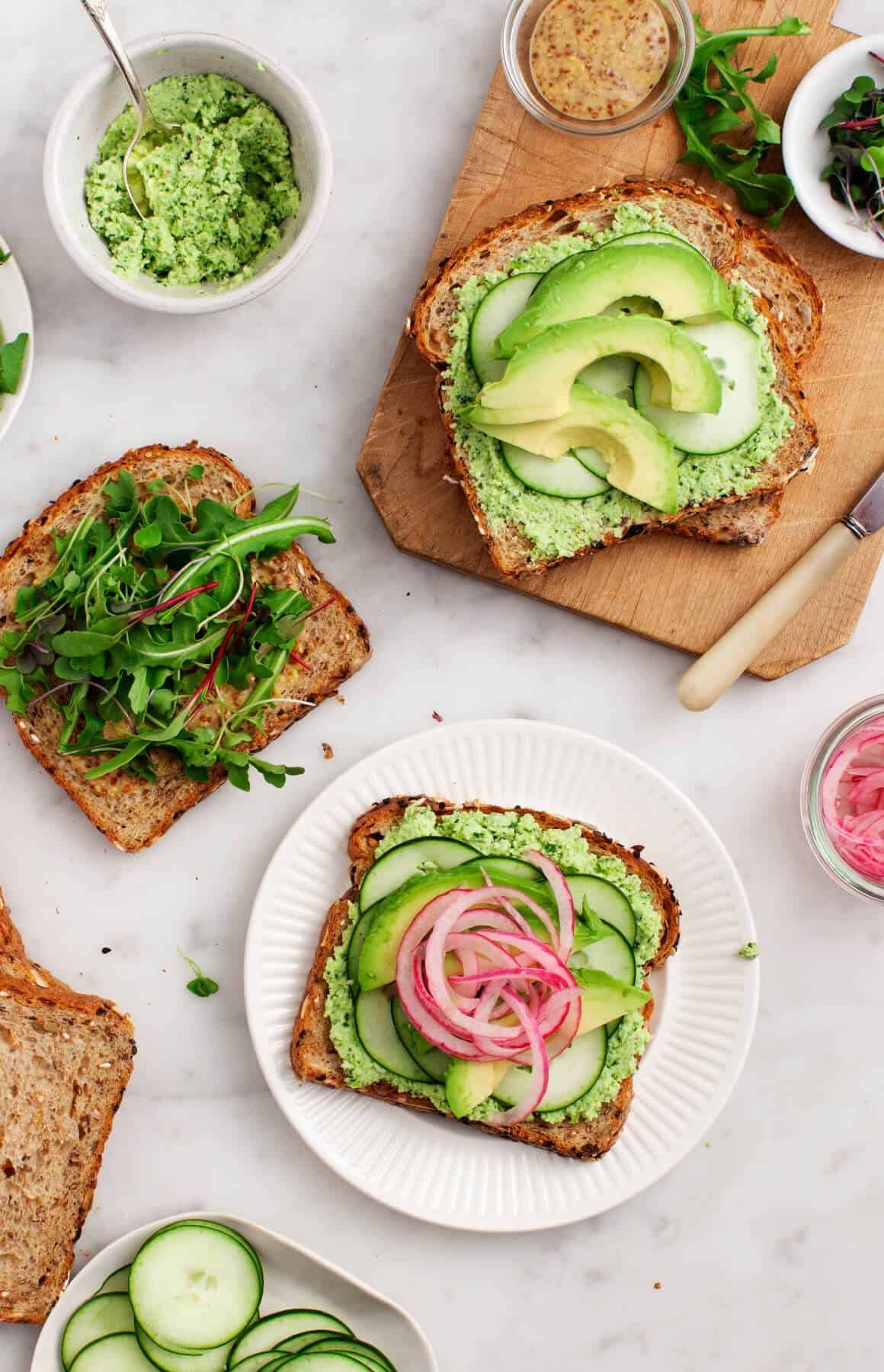 Now the bread. I often get comments and emails asking what kind of vegan bread I like and where I buy it. Which is why I'm excited to share eureka!® Organic Bread (with whom we've partnered on this post) with you today – it's entirely vegan, certified organic, and made with no high fructose corn syrup, no artificial flavors, colors, or preservatives. It's super soft and SO delicious. Sometimes "healthier" breads can taste like cardboard, but not this one! It comes in many varieties – pictured here is Top Seed®, which is full of flax, sunflower and sesame seeds. The best part is that you don't have to go to a specialty store to find it – it's in most regular grocery stores (HEB here in Texas) and Target stores. (here's a handy zip code locator).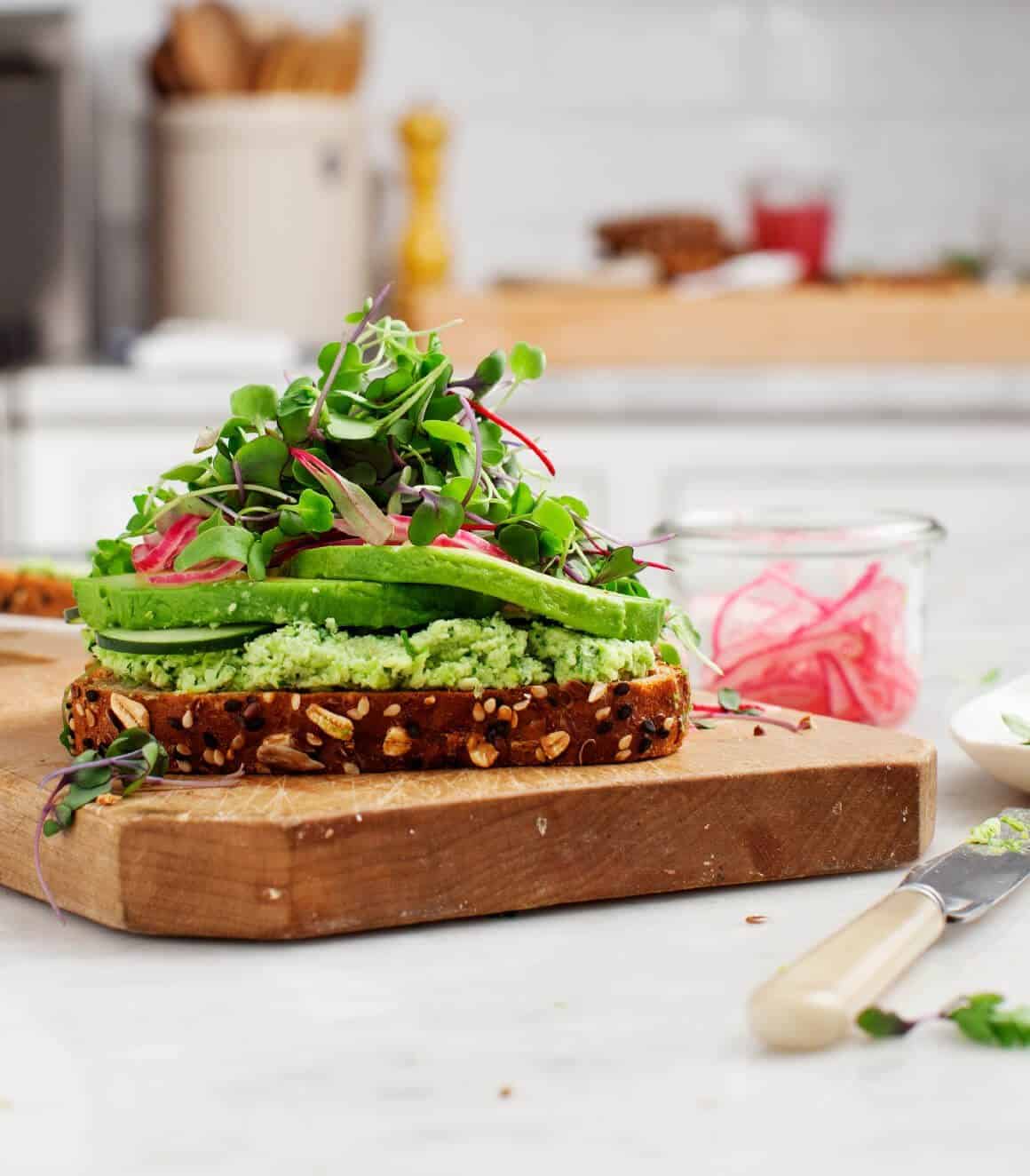 I should mention that the edamame spread is also great all by itself on toast. There's no avocado in the spread itself so it'll last for 4 to 5 days in the fridge. I've found it handy for all of those moments during the week when I crave avocado toast but my avocados are either underripe or non-existent. I don't know why, but creamy green stuff on toast is just delicious!
I hope you love this one as much as I do