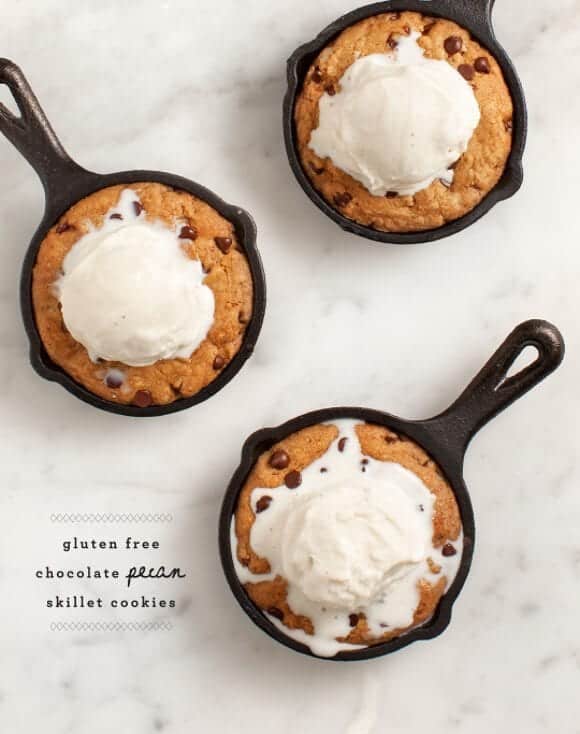 A lot of gluten free baking experiments happen around here. If you haven't noticed them, it's because a good many of those trials never become post-able recipes. I'll say it (and I won't be the first!) – gluten free baking is hard. I know many of you are pros, but for the rest of us, it can be frustrating and not to mention expensive. Today, I'm here to relieve you of all of your internet-flour purchasing by saying: just buy a pre-made flour blend. One bag, and you're done.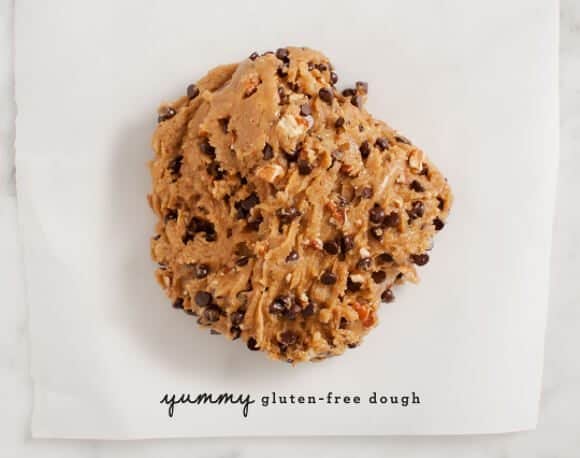 For years, all of my gluten free friends have sworn by Pamela's flour blends. The handy thing is – you can sub it into your favorite recipes 1:1 and the texture is pretty spot on. For this recipe I used their Artisan Flour Blend – which is made of brown rice and other whole grains. (And there's no bean flour so even the raw dough tastes good!)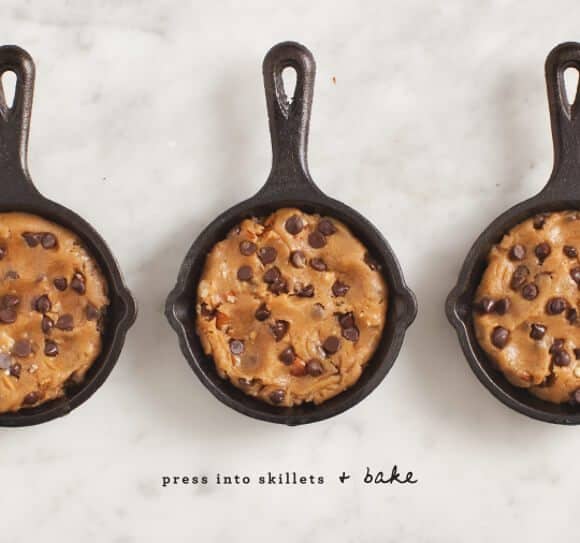 Because summer (to me) is about skillets, I made chocolate chip cookies in cute little mini skillets. If you don't have mini skillets, you can use little ramekins, or bake the dough in a larger skillet (or a glass or ceramic dish) and slice them into bars.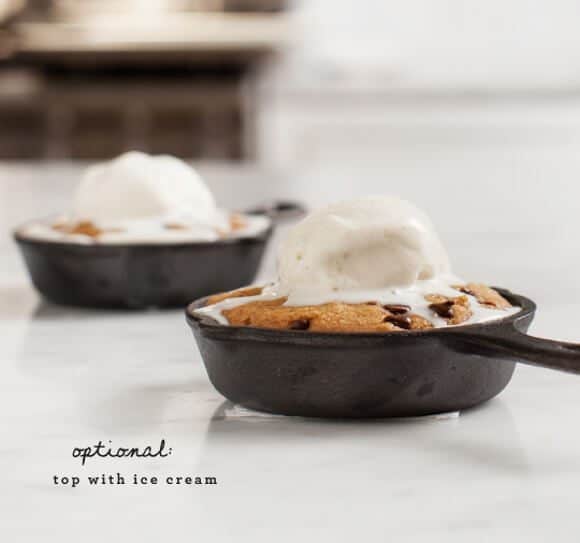 Also (because it's summer), we indulged and smothered these with ice cream and chocolate sauce.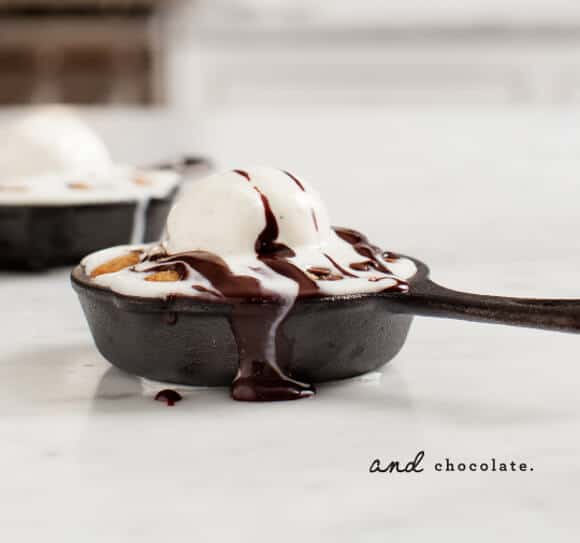 (Yes, there's still a cookie under there!)