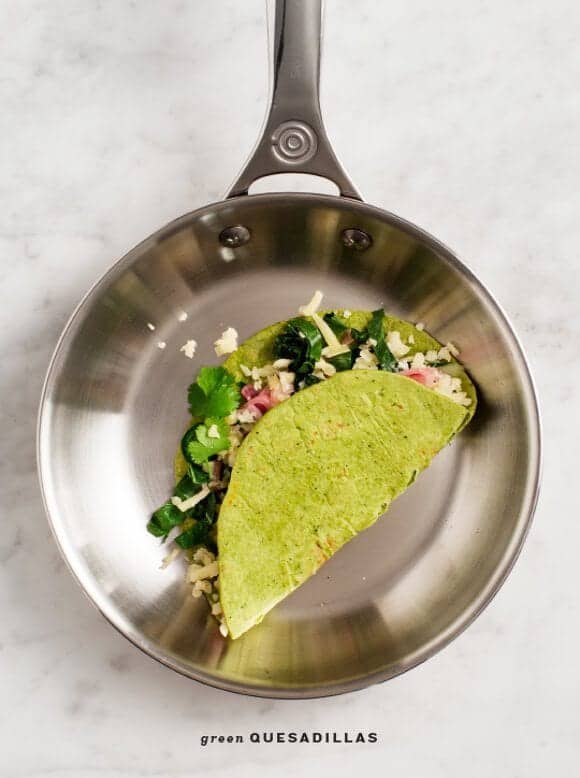 In this frigid weather, nothing sounds better to me than soups and sandwiches. But if you're like me and you keep tortillas on hand more regularly than bread – quesadillas are the perfect little soup or salad accompaniment.
I always love to sneak a few greens into my food but today there's no hiding it. These green-on-green-on-green quesadillas start with spinach tortillas that I stuffed with cheese, jalapeños, cilantro and sliced collard greens (feel free to sub spinach, kale, or whatever you have on hand)… and pickled shallots for a bright tangy bite.
These are especially good with our Spicy Black Bean Soup.