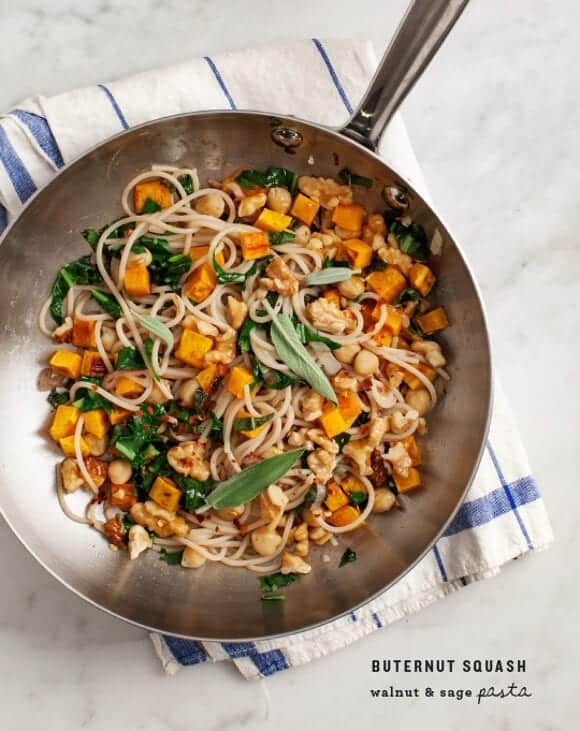 Happy Saturday! Jack and I are in Nashville this weekend for the wedding of one of my best college friends. It's been fun getting out of town for a few days to spend time catching up with old friends. But the thing Jack and I really love about weddings is attending them when they're not our own. Last month, we celebrated our 5th wedding anniversary and although we had an amazing wedding day – the stress of planning it all is still part of the memory as well. (Note to self, next time: elope in Italy).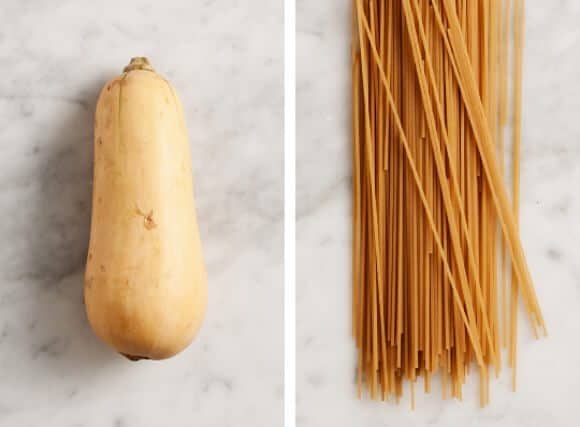 But what's not stressful is this pasta. (I know, dumb segue – but hey, it's early and we were up late last night electric sliding). This is a pretty easy throw-together pasta made from a classic fall flavor combo: butternut squash, sage and walnuts.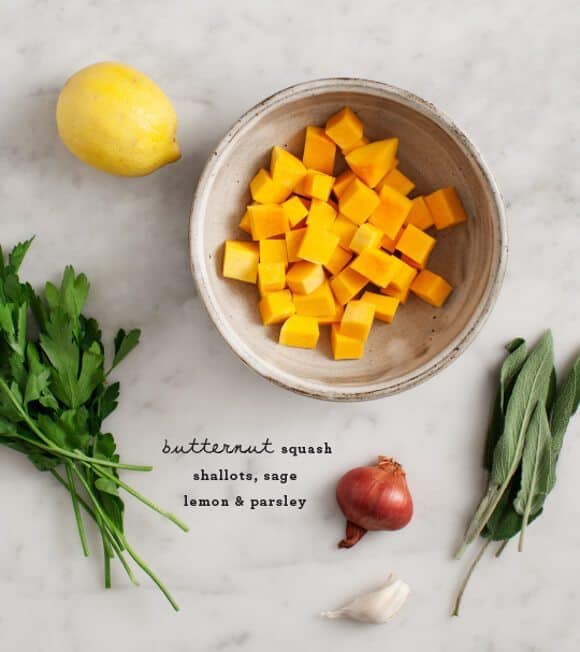 I threw some chickpeas in here because I had some that I needed to use up. This can be customized a few other ways: omit the pecorino if you're vegan, if you're not vegan some creamy feta or goat cheese might be a nice addition, and if you're not vegetarian, some crispy pancetta would add a nice salty bite.
Either way, this a great dish to stay in and cozy up with someone you love.