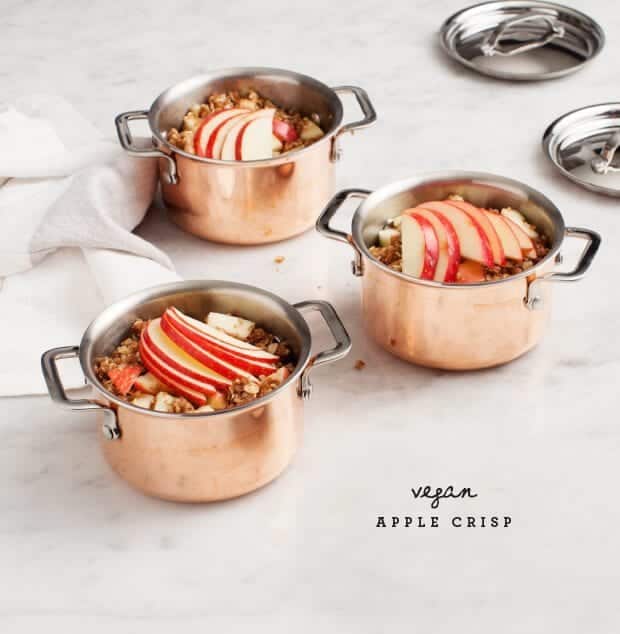 Happy Saturday, friends! Fall is in the air, and although it's not exactly crisp outside here, I've made crisp inside to make up for it.
Apple crisp is hands down my favorite fall dessert. I love apple pie too, but I love it more when other people make it for me. This crisp recipe is simple and straightforward – you can mix everything together and get these little guys into the oven in no time. (You can even mix the crumble part ahead of time).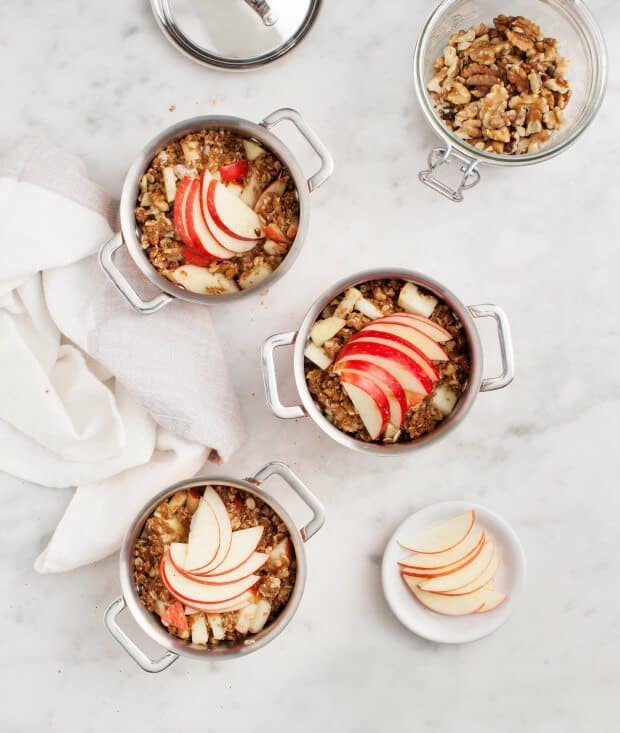 To make these vegan, I used coconut oil instead of butter and scooped vegan ice cream on top. These can also be made gluten free if you use oat flour (see notes below). And if you don't have mini copper cocottes (p.s. how cute are those?!) – no worries, you can bake them in small ramekins or an 8×8 baking dish.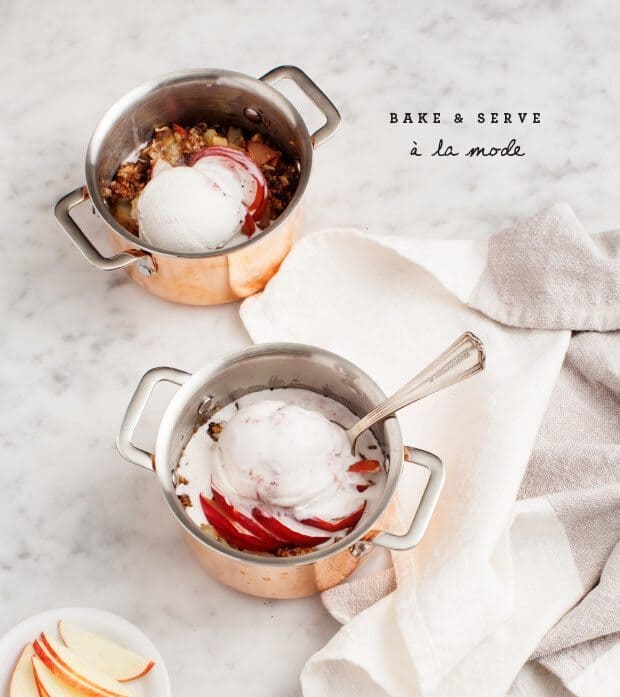 The Mini Copper Cocottes were kindly provided by Williams Sonoma as part of their founder Chuck Williams's 100th birthday celebration. Happy Birthday Chuck!