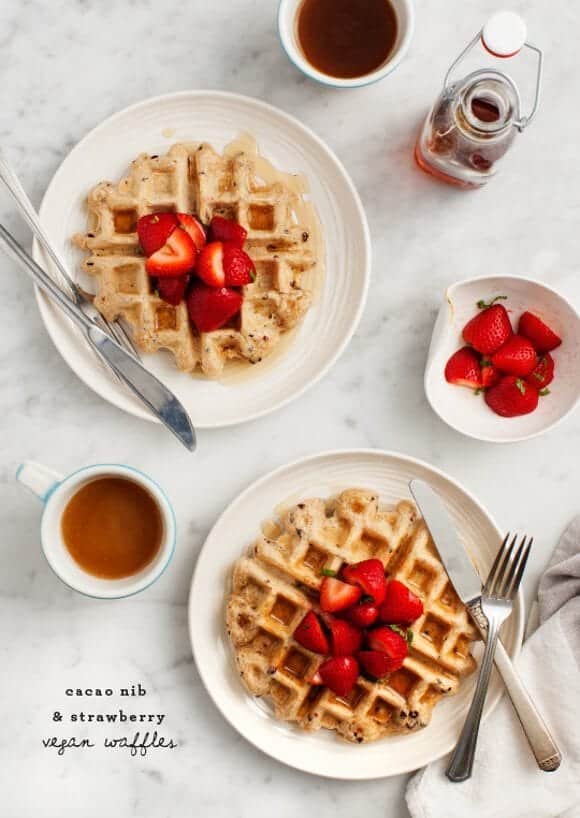 It's national doughnut day, so obviously, I have waffles. The thing about doughnuts is that I like them best when other people make them.  Waffles – I like at home, piping hot right off of the waffle maker. (or the next day out of the toaster).
I love being able to decide what goes in my waffles – this time I folded cacao nibs into the batter and topped them strawberries with a little bit of mint. Cacao nibs are like little crunchy pieces of dark chocolate. I like them in here because first, they don't gunk up my waffle maker and second, I guess they're a good source of fiber and other sort of superfoodie things. Feel free to sub in chocolate chips if you like.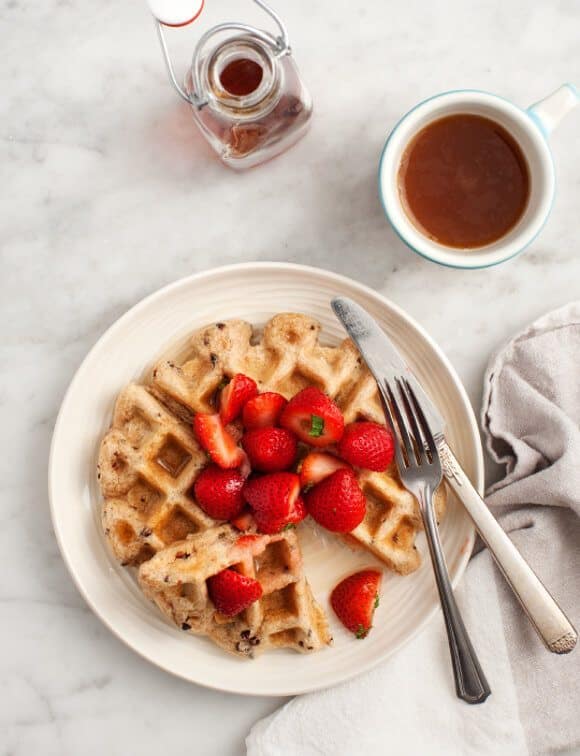 These are vegan, because I actually like how they get crispier around the edges without any eggs in the batter. I use spelt flour, because that's what I keep on hand. I like it because it's not quite as dense as whole wheat flour.
I know many of you don't have a waffle maker – so I have to tell you about this new one that I just got that I'm pretty excited about. It flips so the top and bottom of your waffle cook evenly, it's pretty affordable, and best of all, you can store it standing upright! I was always mad at my last waffle maker because it took up an entire shelf, but this one can slide in right next to your cereal box. Ok, sales pitch over. Happy friday and go make waffles!