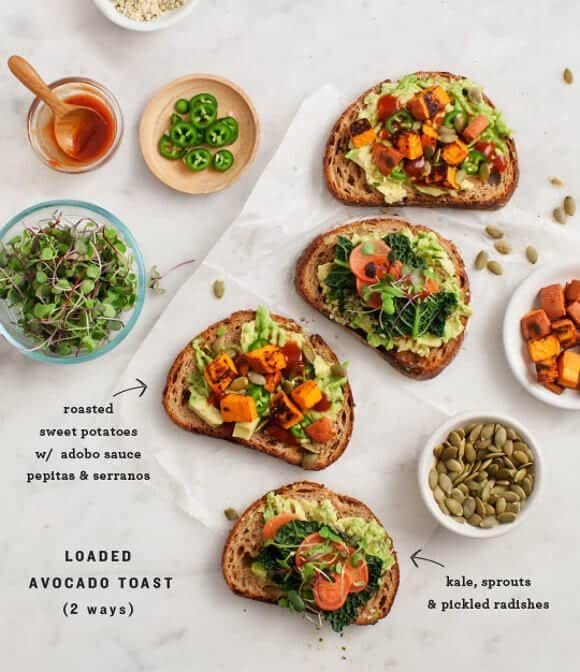 I know – avocado toast is SO over, and even if it weren't, you don't need a recipe for it. This trend might be on it's way out, but you'll still find me (and pretty much everyone else on Instagram) happily smashing & snapping away.
I usually keep mine simple – avocado, lemon, salt, pepper and a sprinkle of hemp seeds. It's a perfect combo that doesn't need to be messed with, but since this was "dinner toast" for us one night last week, I thought I'd get a little fancier with the toppings. (Also, Jack is still claiming that he doesn't like avocado, but if I hide it a little, no complaints).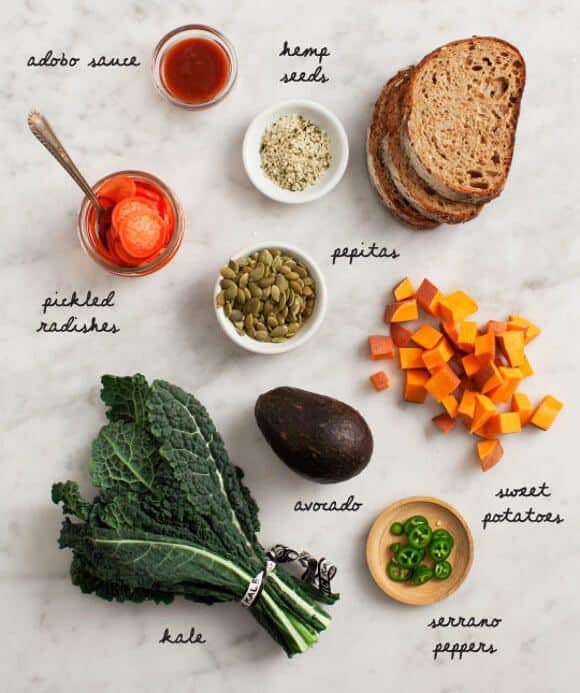 This chart of ingredients looks a little fussy, but most of these are pantry staples and items that I happened to have on hand. For example, the adobo sauce (our favorite addition here) comes from a leftover can of chipotles that I had previously opened for this chili recipe. So feel free to use and re-use whatever you like. Send me your winning combos and, together, let's keep this trend alive!