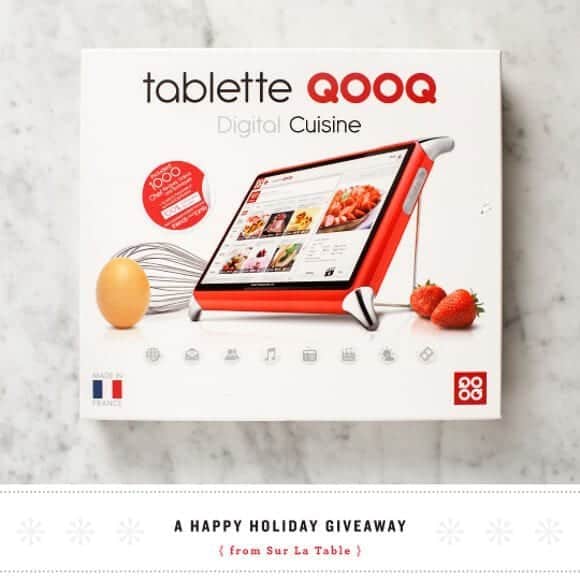 Gift giving season might be over, but (surprise!) I've got one more…
Have you seen the QOOQ Tablet? It's like an iPad except you can spill on it. You can get your messy fingers all over it and wipe it clean without damaging it. It's loaded with recipes, cooking tutorials, and other fun things. (It also has a regular web browser so you can access – say – our website, very easily).
Sur La Table kindly sent one to us, and now we're sending it to one lucky winner. (We opened it and played with it for awhile – but it's still totally new).
TO ENTER: Leave a comment below and tell me about a favorite kitchen gift you either gave or received! You can like us on Twitter or Facebook (but only if you want to).
Giveaway is now closed.