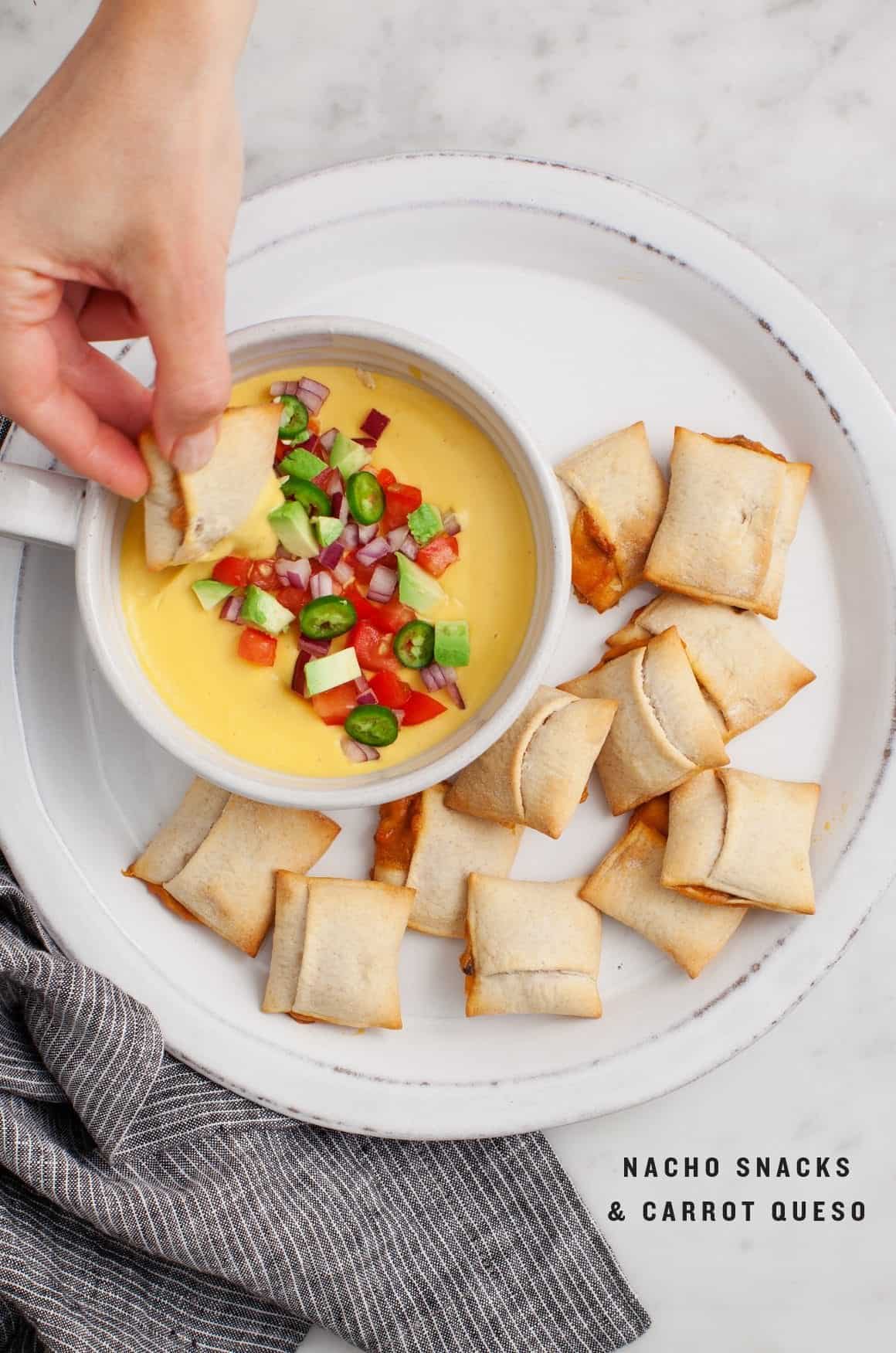 This recipe takes me back to college, when I used to binge on super unhealthy things like chips and queso at night while trying to eat reasonably healthier and more vegetarian during the day. My transition to eating healthier foods took a few years to settle in. As a busy college student, the foods from Amy's Kitchen really helped me make this transition. I loved their Vegetable Lasagna, the Breakfast Burrito, and of course these Nacho Snacks. So when the folks at Amy's reached out to me, I knew I wanted to make a recipe that incorporated these snacks in a slightly healthier holiday appetizer.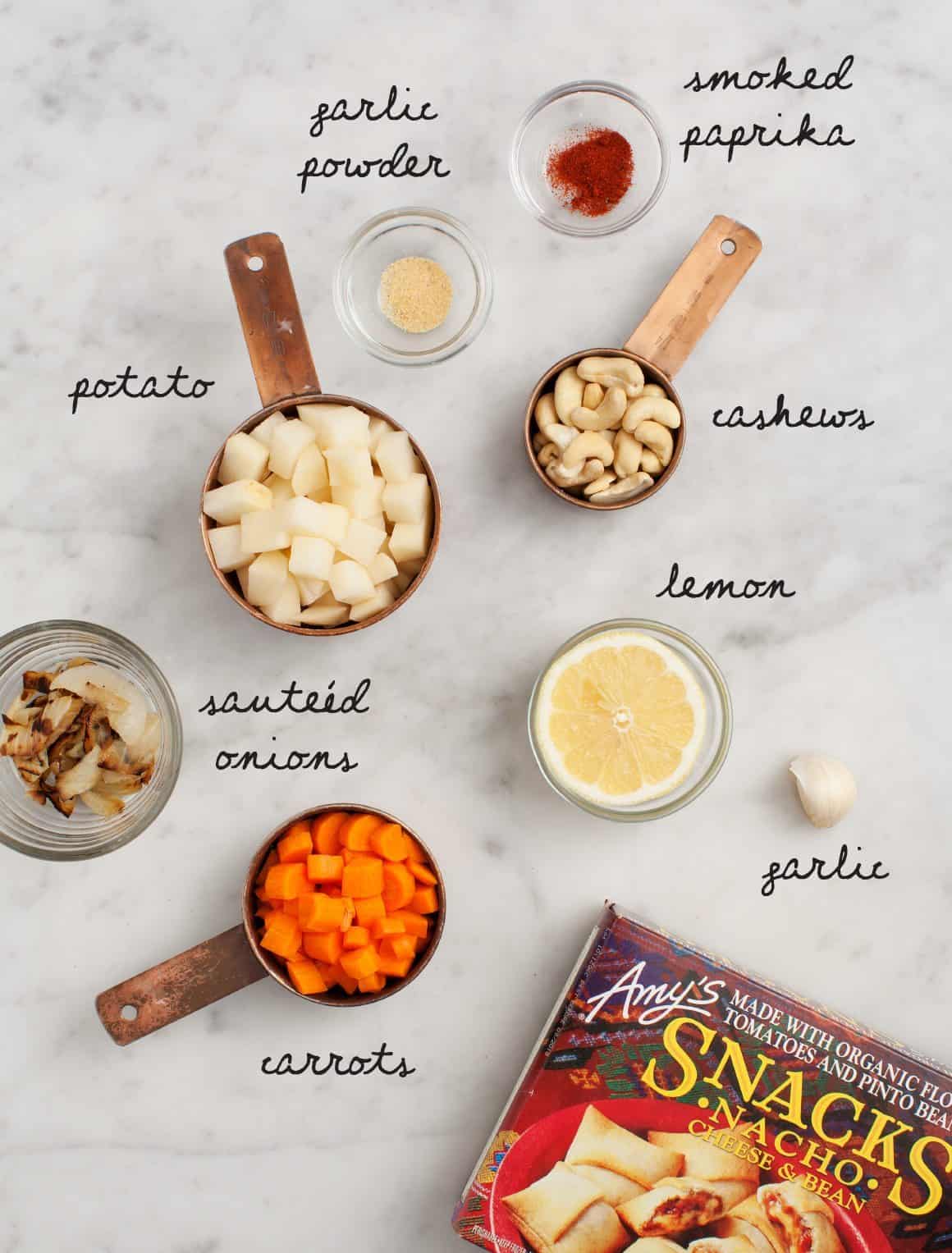 The secret to this carrot "queso" is that it's actually vegan. It's made out of carrots, potato, sauteéd onions, and smoked paprika, among a few other ingredients. I've seen these carrot-potato-based "cheese" recipes around the internet lately and I've been intrigued to try this sort of thing out myself. While I've been making cashew-based "cheese" recipes for years, the starch from the potato really creates a more gooey queso-like texture. As you're blending it together, it seems impossible, but just go with it. It won't fool your biggest cheese-lovers, but once you top it with the proper fixins, you'll be pleasantly surprised.
I served it with Amy's Nacho Cheese and Bean Snacks – which makes this whole thing pretty indulgent, but remember that the dip is still made of carrots, and besides, it's the holidays so let's live a little.