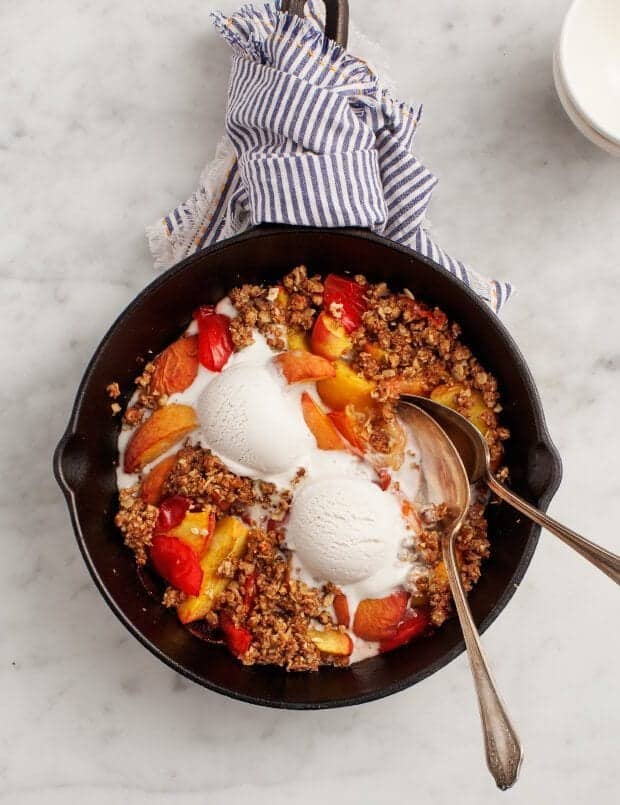 It sounds silly to say, but one thing I love most about traveling is coming home. Suddenly everything I used to take for granted day-to-day is pure luxury – sleeping on my own pillow in my own bed, getting into a shower I can actually fit into without bumping into the sides of the glass, and making breakfast in my own kitchen without having to search for utensils.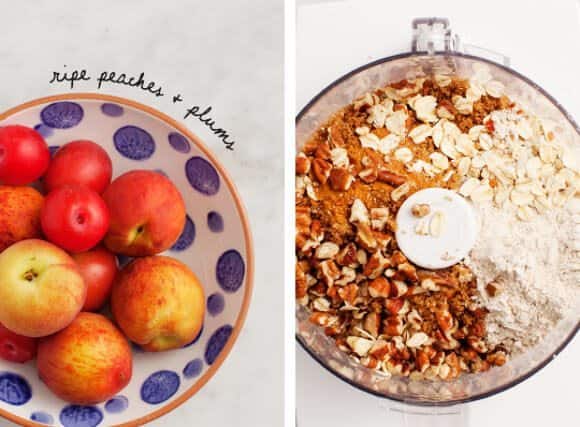 We've been home for 2 days now, and since then we've done about 3 things: lay on the sofa, go out for tacos and stock up on all of my favorite foods. Peaches are still going strong so it seems like the perfect time to share one of my favorite easy summer desserts.
This is a version of my go-to oat crumble – this time it's made with stone fruits and pecans. I usually make this with coconut oil, but you can use butter or vegan butter – I tend to grab whichever one I happen to have on hand. You really can't mess this one up.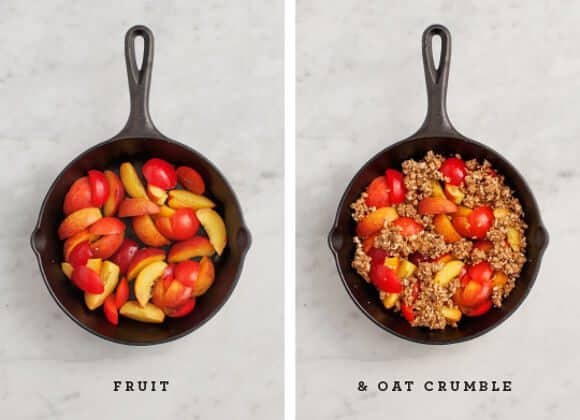 I realize, you might not want to turn your oven on but the nice thing about peaches (vs. apples, pears, etc), is that they cook pretty fast. If you're still not convinced – try this version with grilled peaches instead.
Either way, serve it piping hot with extra scoops of ice cream.