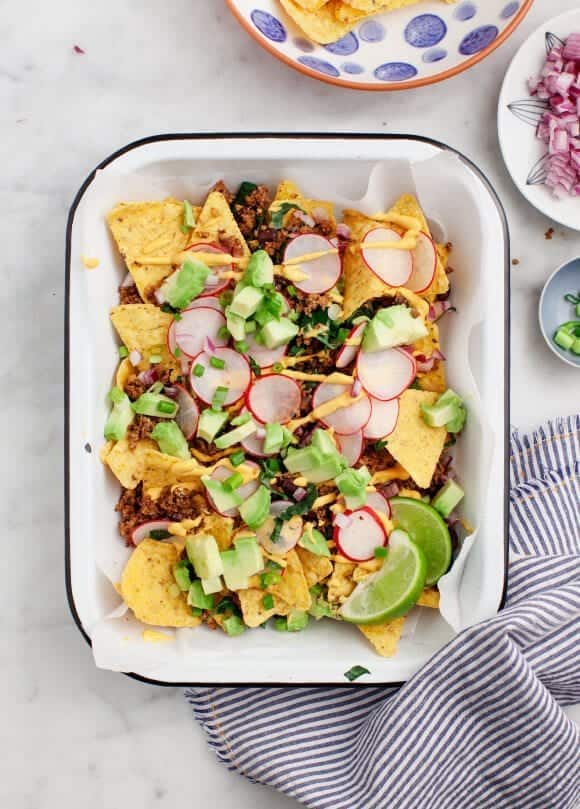 It sounds silly to say, but the first vegan "dish" I really fell hard for was nachos. It was years ago at Native Foods where the Native Nachos were a revelation to us. They weren't a snack, they were our dinner late one night. They were piled high with taco "meat," black beans, cashew cheese (a crazy concept at the time), salsa, and guacamole… we scarfed them down saying (with our mouths full) "how are these vegan?!"
I came home with their cookbook and every night later that week, I made nachos.
My version here is quite a bit different, but the concept is the same – pile on loads of fresh ingredients and nachos can be healthy. Or at least healthy-ish. (If you baked your own tortilla chips these would be a tad healthier).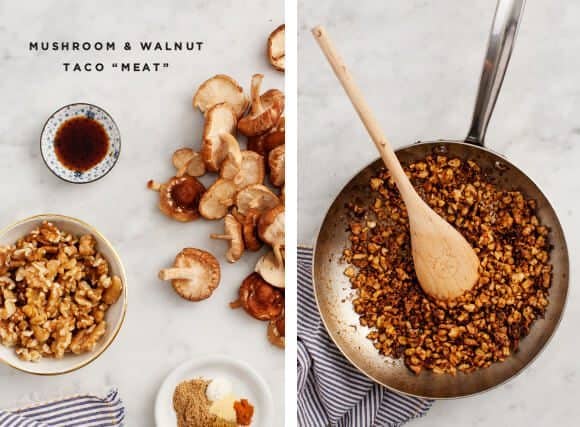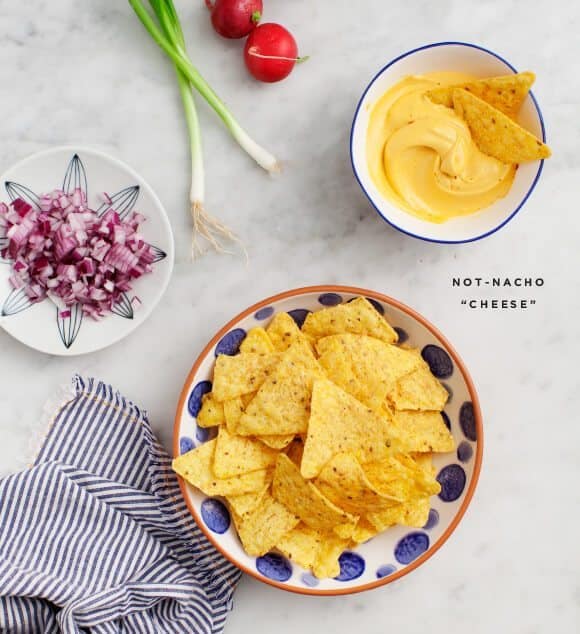 Instead of using fake-meat products, I make a version of ground taco "meat" with walnuts, shiitake mushrooms, spices, and black beans. As for the cashew cream, it's made with pumpkin puree which gives it the classic nacho cheese-like color. From start to finish, this recipe is a bit long, but you should definitely use a few of these components for other recipes. For example, the cashew cream here was left over from the night we ate these tacos. If you have leftover taco meat, save it for, well, tacos later in the week.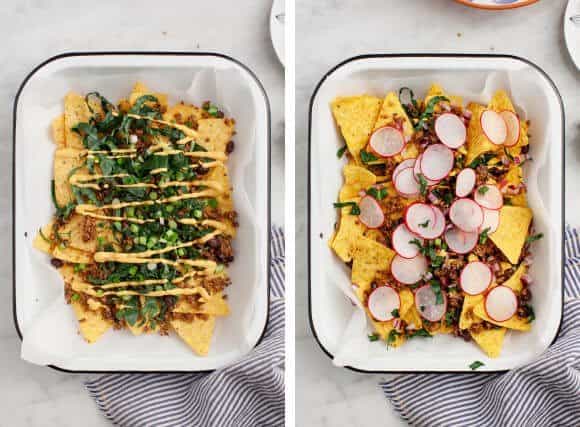 But lets get back to the healthy part – there's kale in here! It's thinly sliced and conveniently hidden in the middle layer so no one will notice. I also added a layer of crispy radishes because their crunch factor helps you get away with a few less tortilla chips. Top it all with diced avocado and a few generous squeezes of lime. Game on.