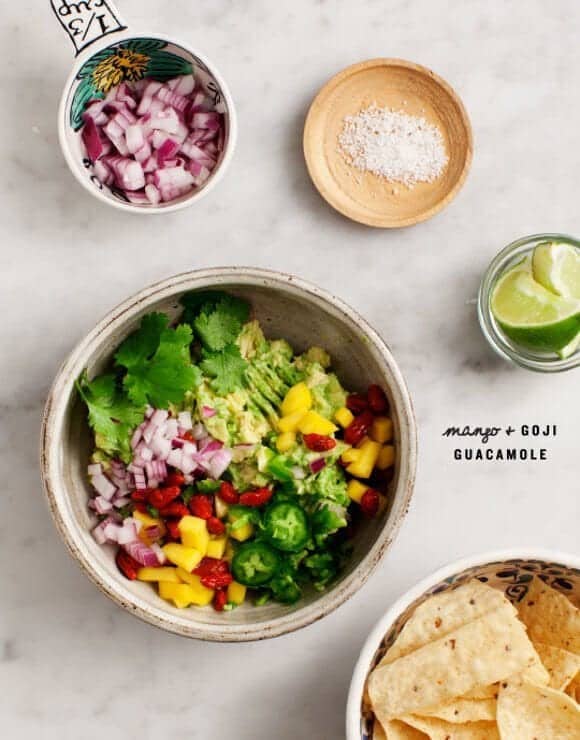 Hi everyone, Jack here again. Super Bowl Sunday is right around the corner and you know what that means? Dip! Even though I'm not traditionally in love with avocado, I love the way Jeanine makes guacamole, and plus, nothing says "go team" like go-ji, right? Right?
Now you may be thinking "oh, Jeanine has Jack writing this because he's a football man or something." Well, I have to admit, team sports are not my thing. Three things that ARE my thing, and the reasons I'm manning this post, are super bowl parties, food dipped in other food, and goji puns.
This guacamole is as stealthfully healthy as a super bowl snack gets. The goji berries are a bit of a secret weapon here, as they plump up and become really tangy and sweet. The goji berries, mango, and lime really cut through the thickness of the avocado, making everything still feel light. Plus, the goji berries help to turn your super bowl snack into a super bowl super food.
Love those puns.