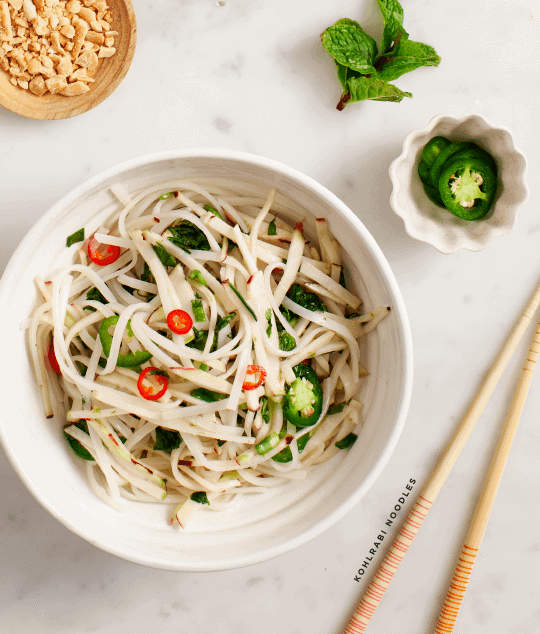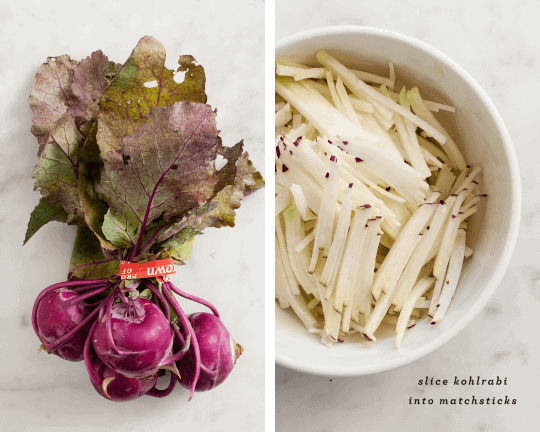 Oh, kohlrabi… I first learned of this alien vegetable years ago when I received my very first CSA box. At the time, I wasn't adventurous with vegetables so I had no clue what it was and no clue what to do with it. Kohlrabi has seemed to gain some popularity since then – I often see it on restaurant menus – but back then it was barely google-able.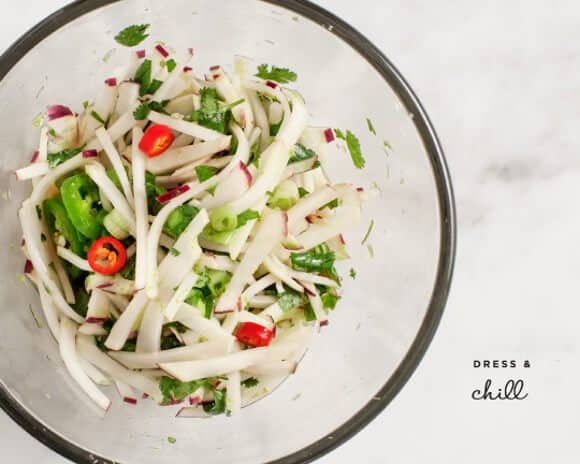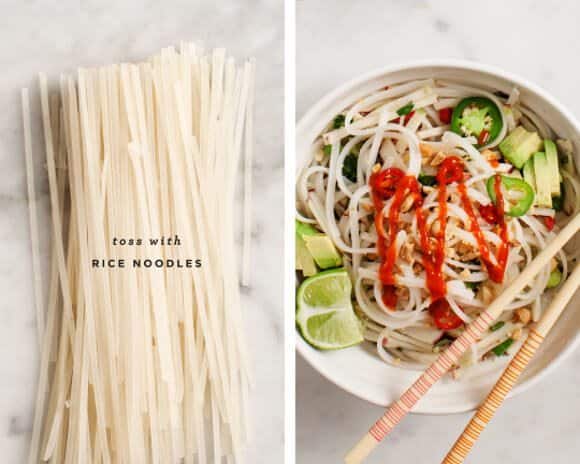 Fast forward to now – it's one of my favorites. People say it's similar to broccoli stems, but I think it's closer to daikon or even jicama. Slice it up into sticks, marinate it a bit, and it makes a great crunchy slaw. I've put this exact slaw on tacos, but today I've mixed the white kohlrabi sticks with rice noodles.
Slice your kohlrabi so that it's a similar shape to the rice sticks. You'll feel like you're eating a huge bowl of noodles, when, in fact, half of your bowl is all veggie. If you can't find kohlrabi, you could do a similar thing with cucumbers.