Lusciously creamy, rich, and tangy, this whipped feta dip is always a hit at gatherings. You only need 5 ingredients and 5 minutes to make it!
I love serving this creamy whipped feta dip at parties and gatherings because it always surprises people. It looks like any other creamy white dip, maybe a ranch-y sort of thing made with cream cheese or sour cream. But it tastes like something else entirely. Lemon gives it zing, garlic adds bite, and the feta fills it with a delicious salty tang. Set it out with pita and veggies, and I promise, it'll disappear in minutes.
Another reason I love this whipped feta dip recipe? It's SO easy to make. You just need 5 ingredients, 5 minutes, and a food processor. Trust me, you want it in your back pocket!
Whipped Feta Dip Ingredients
BIG TIP for this recipe: Better feta yields a better feta dip. Instead of buying crumbled feta, which often contains extra ingredients to prevent caking, look for a block of feta cheese. It'll give the dip a creamier texture and a richer, brinier flavor. It makes such a difference!
Here's what else you'll need to make this recipe:
Find the complete recipe with measurements below.
Crumble the feta into the food processor and add the yogurt, olive oil, lemon juice, and garlic. Pulse until creamy, season to taste, and serve. That's it!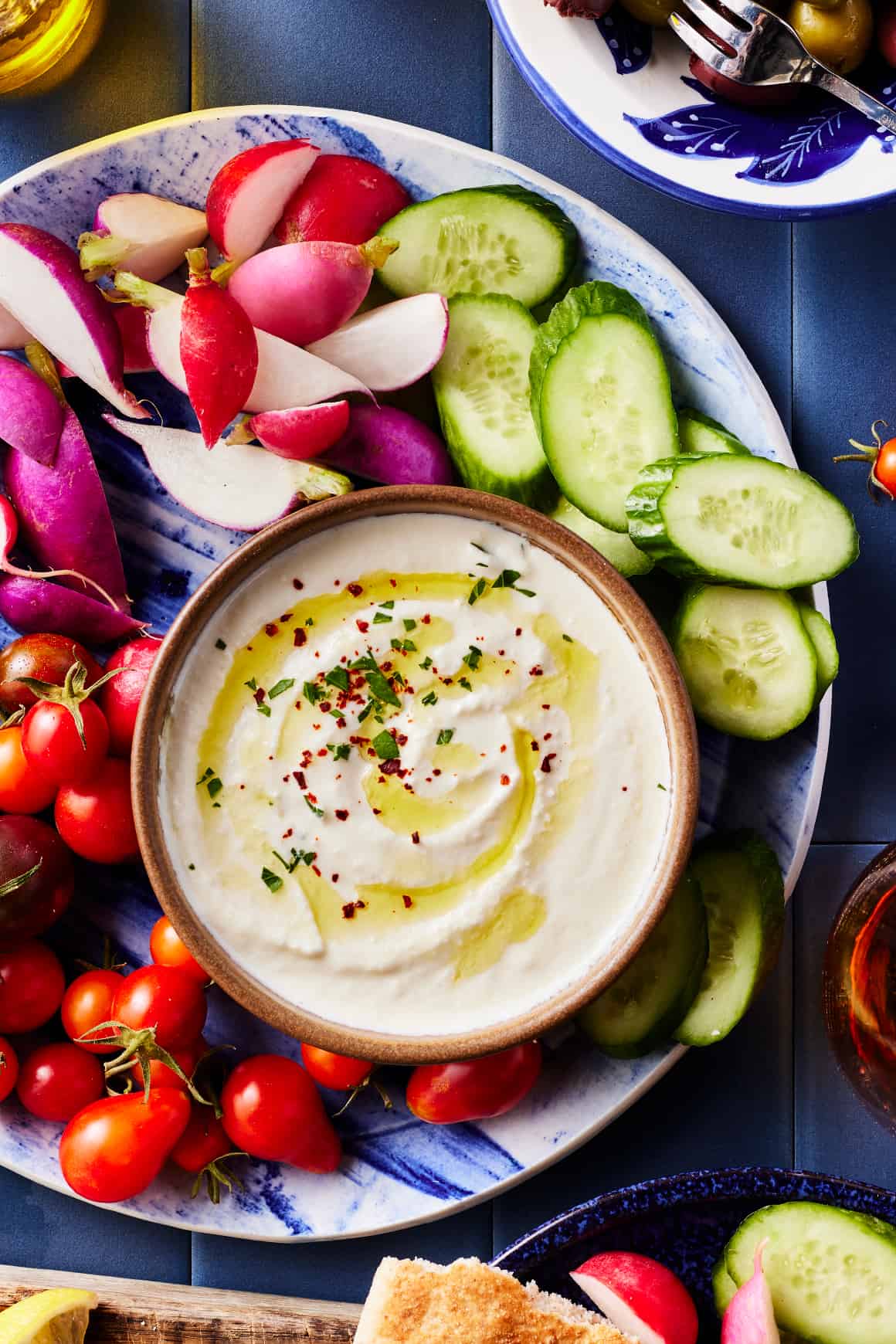 How to Serve Whipped Feta Dip
I love to serve this whipped feta as part of a mezze platter or charcuterie board with pita bread, pita chips, and/or fresh veggies for dipping. I always dress it up with a few garnishes before setting it out. Here are some of my favorite combinations:
If you have leftover whipped feta dip, you have plenty of options for using it up.
How do you like to serve whipped feta? Let me know in the comments!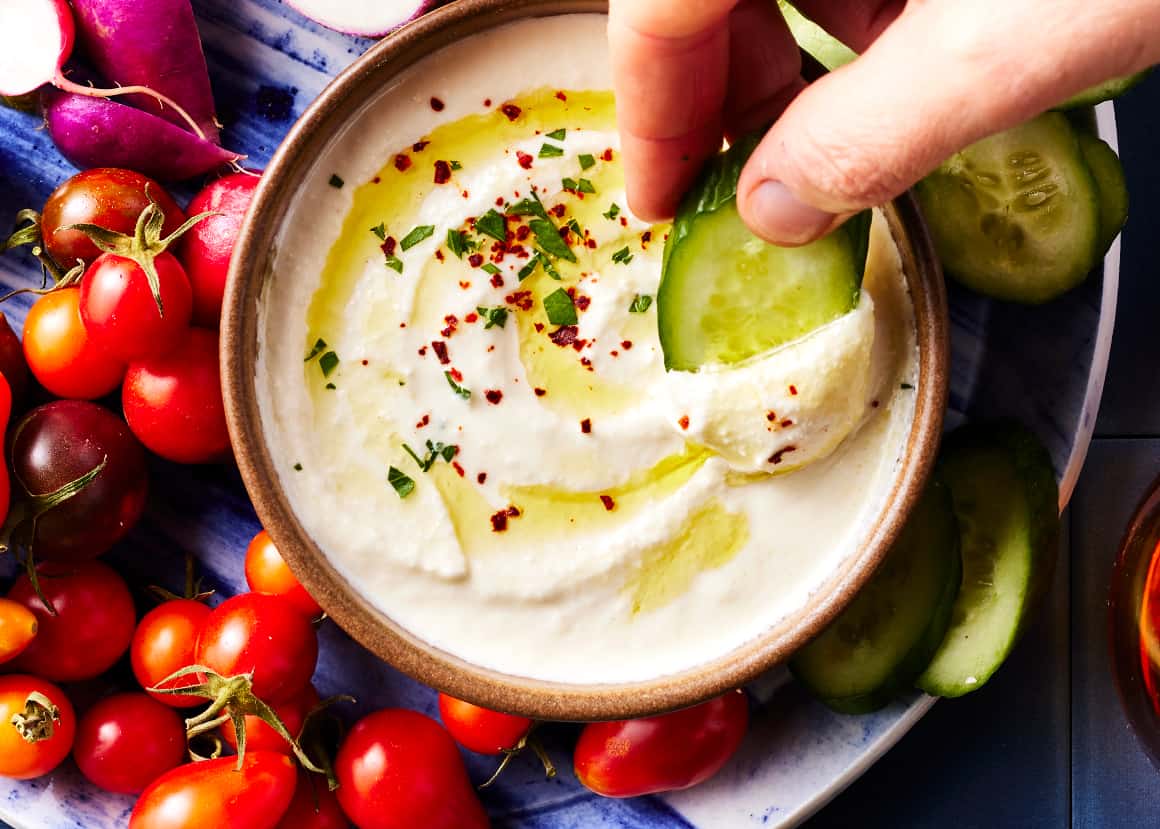 More Feta Cheese Recipes
Love feta? Same! Try one of these tasty feta recipes next:
Whipped Feta Dip
This easy whipped feta dip is creamy, rich, and tangy - perfect for serving with fresh veggies and pita bread. For the best results, seek out a block of feta cheese (NOT pre-crumbled feta) for this recipe.
Instructions
In a food processor, place the feta, yogurt, olive oil, lemon juice, and garlic. Pulse until creamy.

Transfer to a serving dish and top with a drizzle of olive oil, pinches of Aleppo pepper, and chopped parsley. Serve as a dip with pita bread, baguette, or fresh veggies. Find additional serving suggestions in the blog post above.