Join the Love & Lemons Cooking Club Challenge this month! It's easy to enter, and one lucky winner will receive a prize. Find all the details below.
Drumroll please! This month marks the one-year anniversary of our Cooking Club! We started the Cooking Club last fall to celebrate the Love & Lemons community of readers. The concept is super simple – each month, I choose a recipe. You make it, and you email me a photo. At the end of the month, I randomly select one winner to receive a prize.
I love the sense of community that comes from so many people cooking one recipe each month, and it has been amazing to see your photos and hear about your creative twists on recipes over the last year. Let's keep cooking together!
We're kicking off our October challenge today with my Sweet Potato Soup recipe, and I hope you'll join in the fun. Here's how it works:
The Prize: A $200 Williams Sonoma Gift Card!
At the end of the month, I randomly select a winner and post all of the photos. This time, we're giving away a $200 Williams Sonoma Gift Card!
This Sweet Potato Soup recipe is a new one on the blog, and I am completely obsessed with it. The ingredient list is short and sweet, it's simple to make, and it's both vegan and gluten-free. The soup is creamy, comforting, and filled with rich, sweet, and smoky flavor. Served with a slice of good crusty bread, there's nothing I'd rather eat on a cool fall night.
Enter the October Challenge!
Want to enter? Here's what you need to do:
I'll randomly select a winner and share all your photos in early November.
Last Month's Challenge
September's recipe was my Vegan Mac and Cheese. So many of you added fun mix-ins to make it your own. Here were a few variations that caught my eye:
Bridget added chipotle peppers.
Cecilia added roasted poblanos.
Stevie added pickled jalapeños and smoked paprika.
And Tova mixed in caramelized onions and mushrooms.
Yum!
Here are all your photos: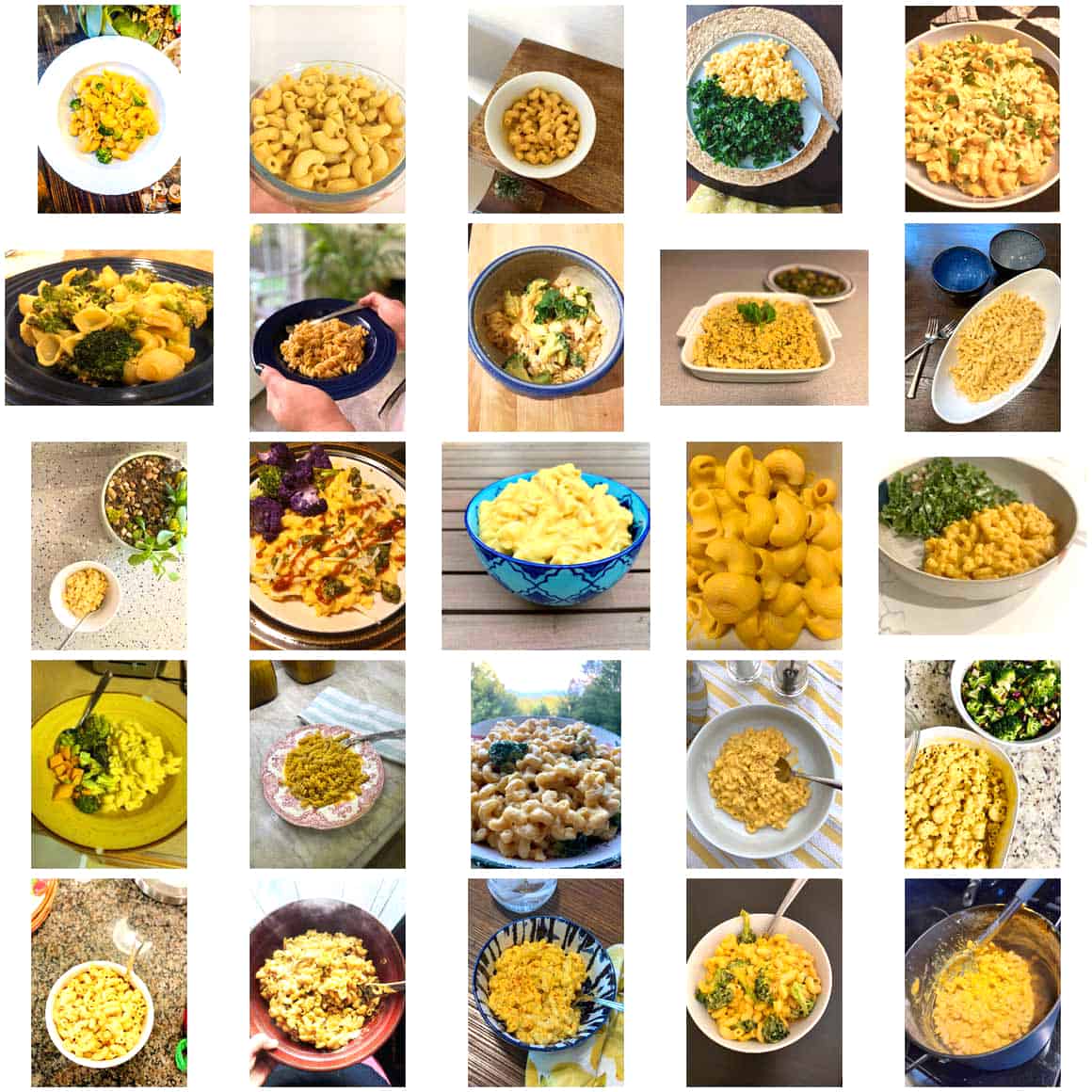 … and Eve-Marie was our winner!:
To Recap
Enter the October Cooking Club Challenge by…
Making my Sweet Potato Soup recipe sometime during the month of October.
Sending a picture of it to LoveAndLemonsCookingClub@gmail.com by October 31.
Leaving a comment on the Sweet Potato Soup blog post for a bonus entry after you submit your photo. (One photo entry and one bonus entry per person – please leave your first and last name on your comment so I can match it to your email submission.)
Happy cooking!