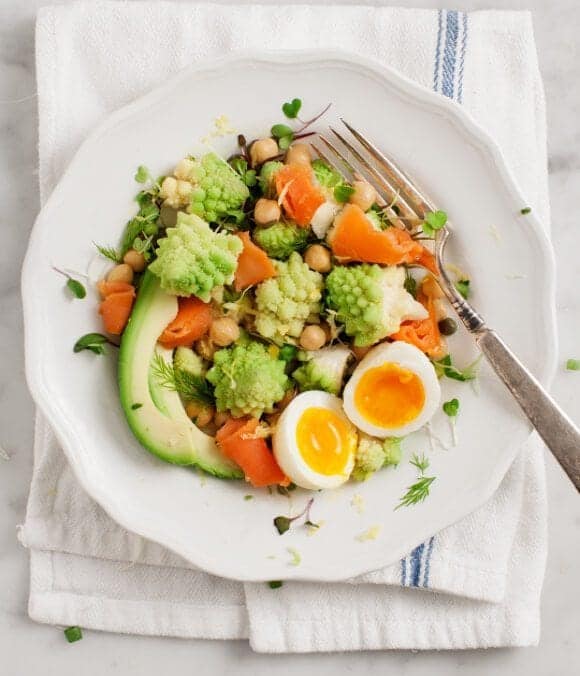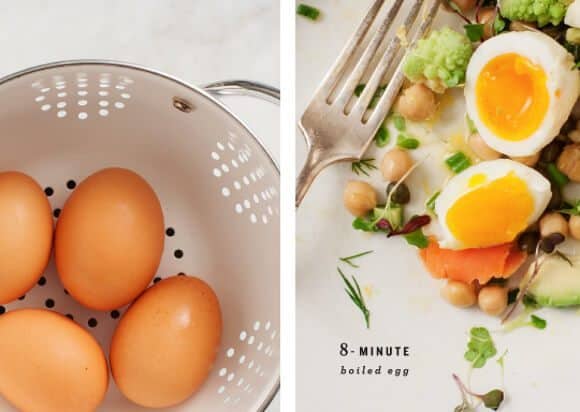 Two things happened on Monday: It was Jack's birthday and also we won the Saveur Reader's Choice Best Cooking Blog award! Thank you, thank you, thank you, to all of you who voted for us! As someone who's not used to winning things, I really didn't see this coming. I'm shocked and just so flattered.
I realize — I probably should be posting cocktails and cake, but it's been a heck of a busy week, so today I bring you: Celebration Salad. (Although, stay tuned, I have some yummy birthday carrot cake coming up next week).
But for now, this salad. (Which I think is worth celebrating). It's fresh, springy, and would be so perfect for easter. I had some gorgeous romanesco, but you could sub cauliflower just as easily. I blanched the romanesco just a bit and tossed it with a lemony dijon dressing along with chickpeas, avocado, eggs, capers and smoked salmon.
Happy Easter!