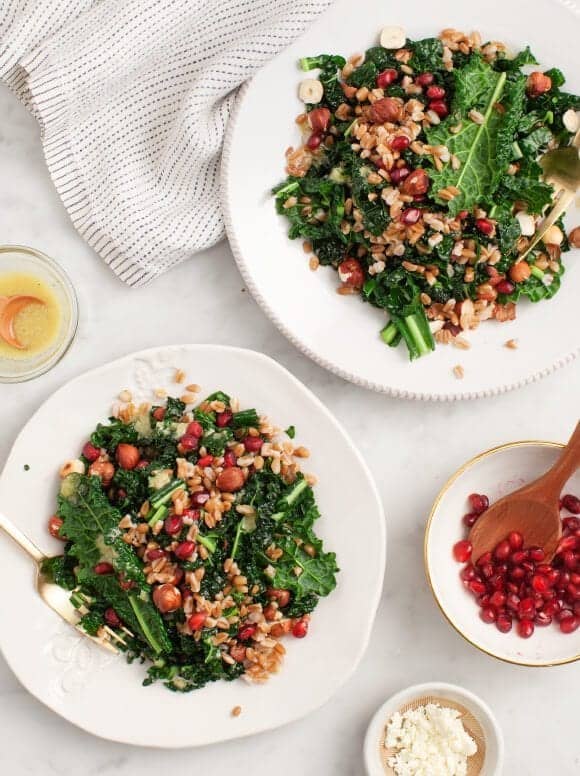 All you want for Christmas is a christmas salad – right? Ok, maybe not, but in between all of the cookies and other sweet treats, doesn't it just feel so good to eat something nourishing before your next cocktail? This salad is packed with so many things that I crave, like dark leafy kale and hearty farro; and to make it extra festive – hazelnuts and pomegranates. It's the salad that looks like a Christmas tree.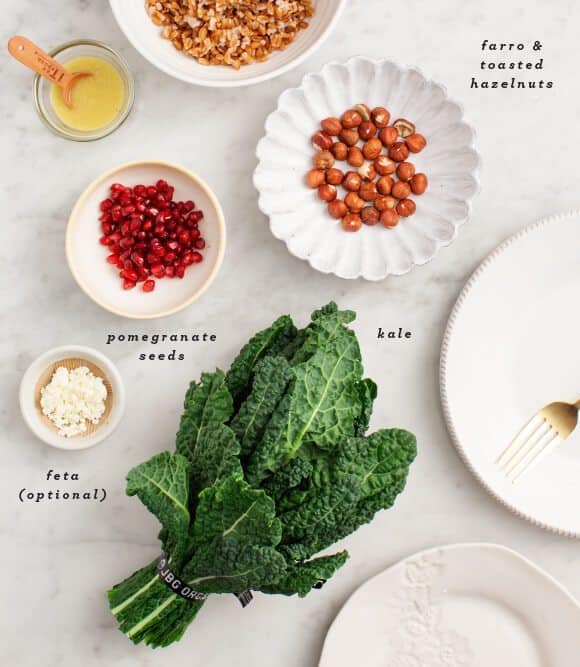 You can use either lacinato kale (pictured) or curly kale for this recipe. I usually find curly kale to be a little bit softer, but this pretty bouquet of local lacinato was on the smaller side so the leaves were nice and tender – especially after massaging them with this tangy dressing.
This salad looks gorgeous as a side dish on your holiday table or is delicious with soup for a cozy night in. If you want to make it a meal on it's own, add your protein of choice and pack it up for lunch during the week. It's great the second day (and also the third).