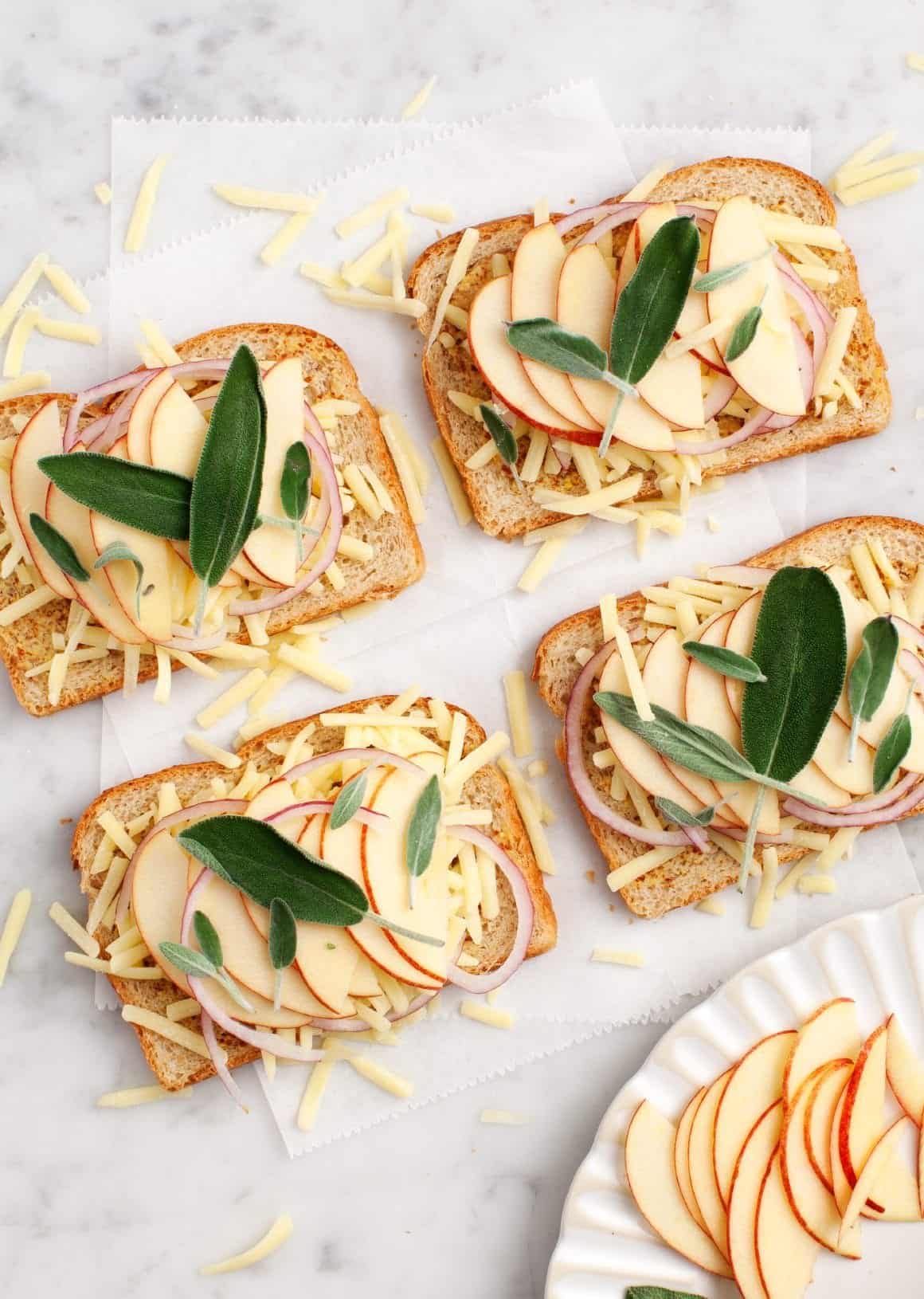 Of course you don't need a recipe for grilled cheese, but I just HAVE to share this simple combo because it's so so delicious. This is the sort of thing that I love to make when I don't feel like spending time in the kitchen but I also don't feel like leaving the house.
Sweet, soft apples, savory sage, red onion, and a good slather of grainy mustard – all between melty cheese (or vegan cheese) and bread. I think this might be my favorite sandwich assembly to date, I just love the sweet and salty mix. Make these with a bowl of soup and you have perfect week-after-Thanksgiving couch food.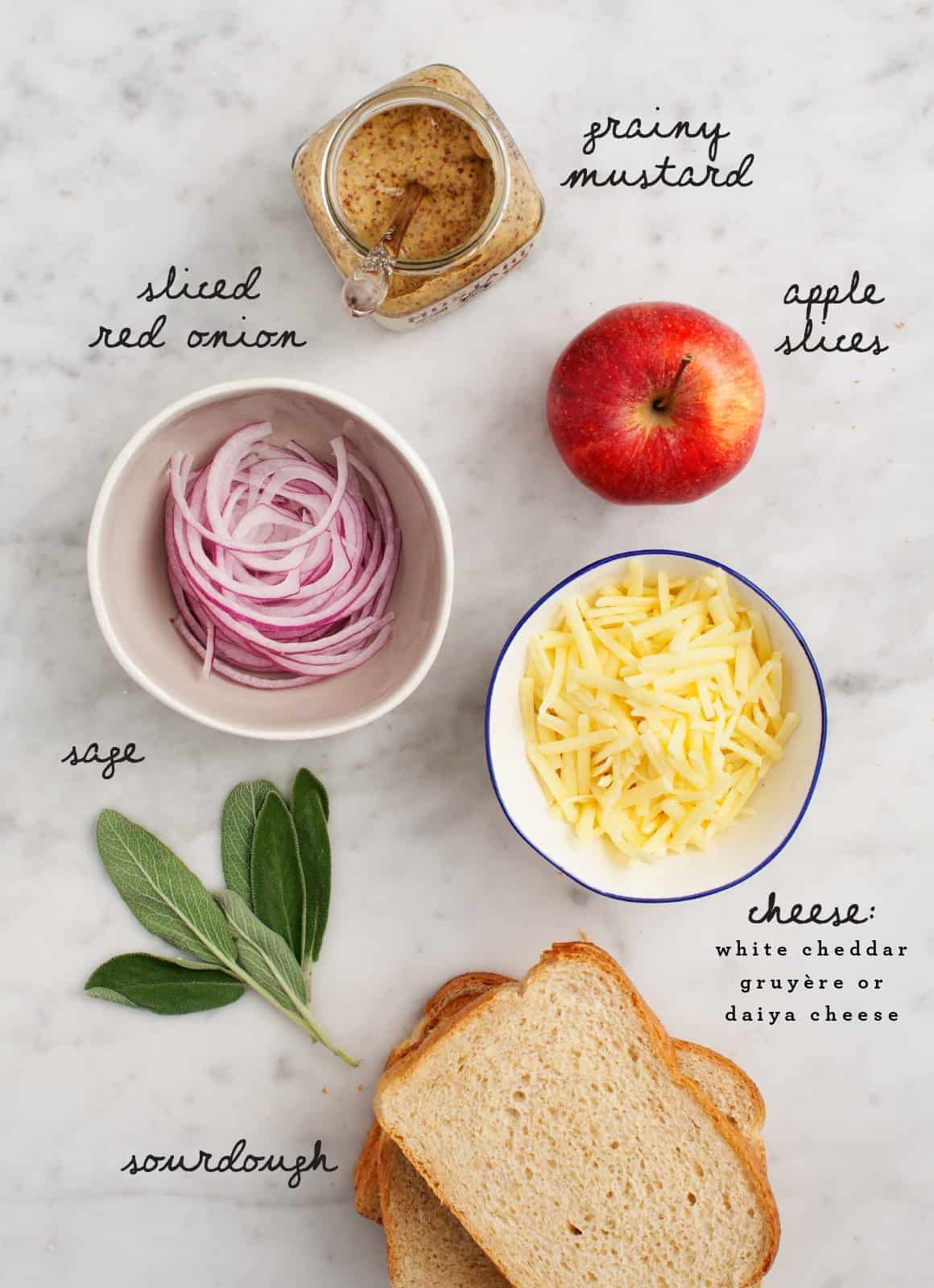 But before you head to the couch – be sure to checkout Monday's cookbook & grocery giveaway post if you haven't already!