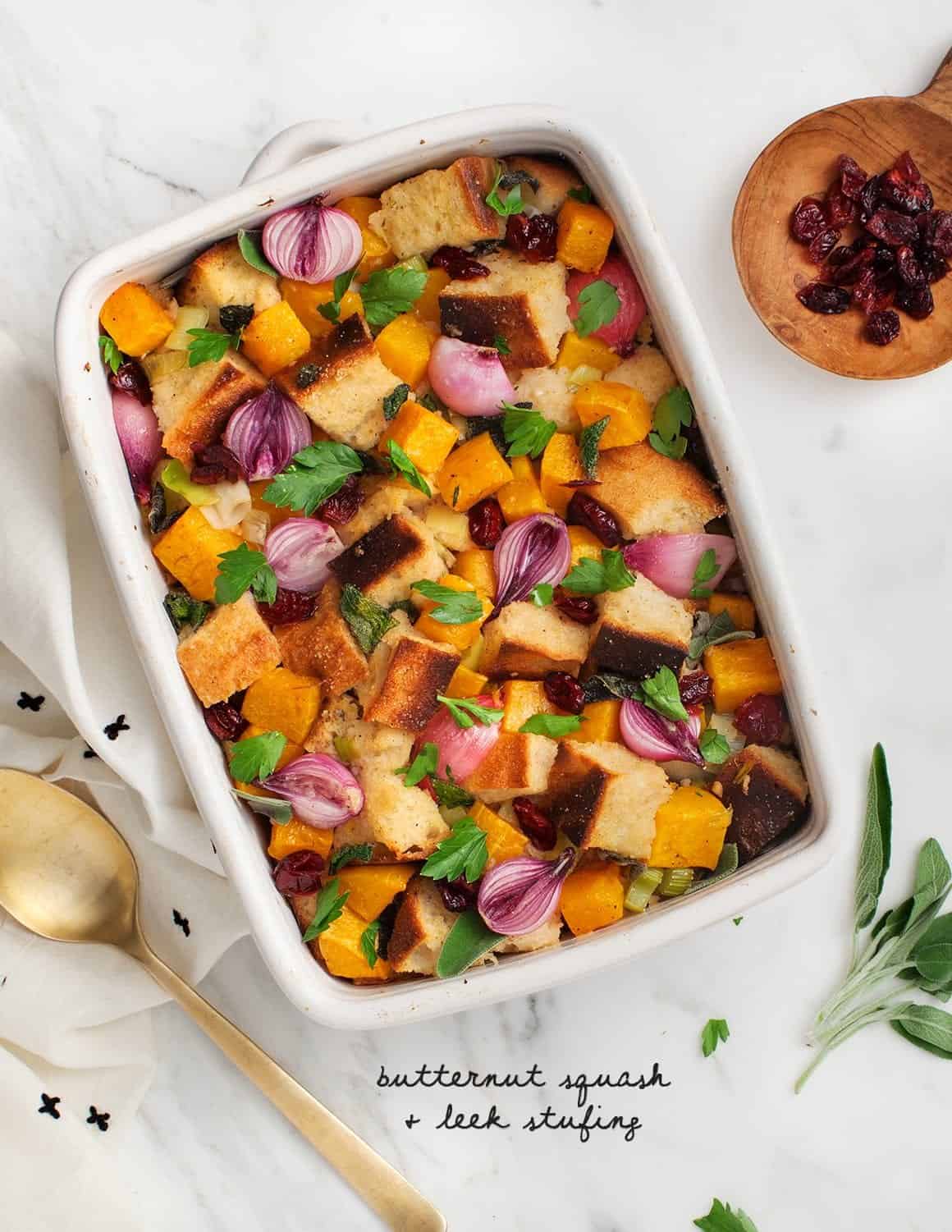 My favorite part about Thanksgiving food – the stuffing! Why soggy-baked bread tastes so good, I have no idea, but it just does. Maybe it's because we only eat it once a year (or in my case 5 times this year after testing this recipe and consuming the leftovers), but there's something about that combo of celery, sage, bread and broth that's SO tasty.
But here's the truth – I often shy away from making stuffing for the blog because, well, have you ever google-image searched "stuffing"? If there's an award for "ugliest holiday dish," it goes to stuffing. Maybe ugly holiday dishes will start trending just like ugly Christmas sweaters did, but until then, here's my attempt to "colorize" the most brown dish ever.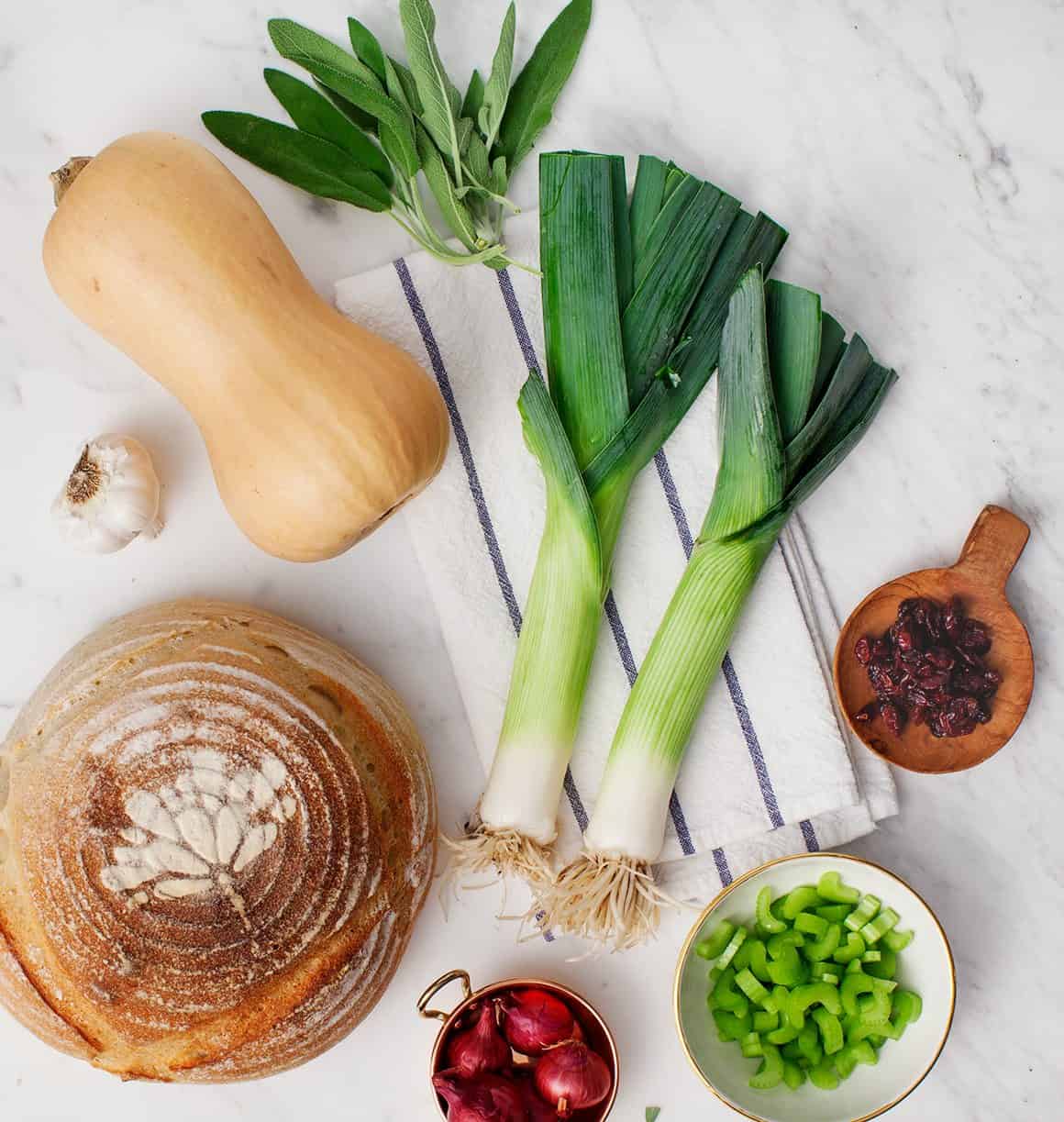 First, I looked around the kitchen and saw some leftover butternut squash, so I thought – butternut squash stuffing! Next, I decided on leeks instead of onions. Then I piled in the sage, celery, cranberries, and tiny purple onions. I topped it all with just a few fresh herbs at the end to brighten it up.

I love this stuffing – so much so that I've eaten it for lunch (along with this mash) every day this week. Aside from adding color because it's pretty, all of these extra vegetables combined here add so much more texture and flavor than regular bread stuffing.
So, this year, we can all be thankful for stuffing that's shareable with BOTH the family and social media 🙂