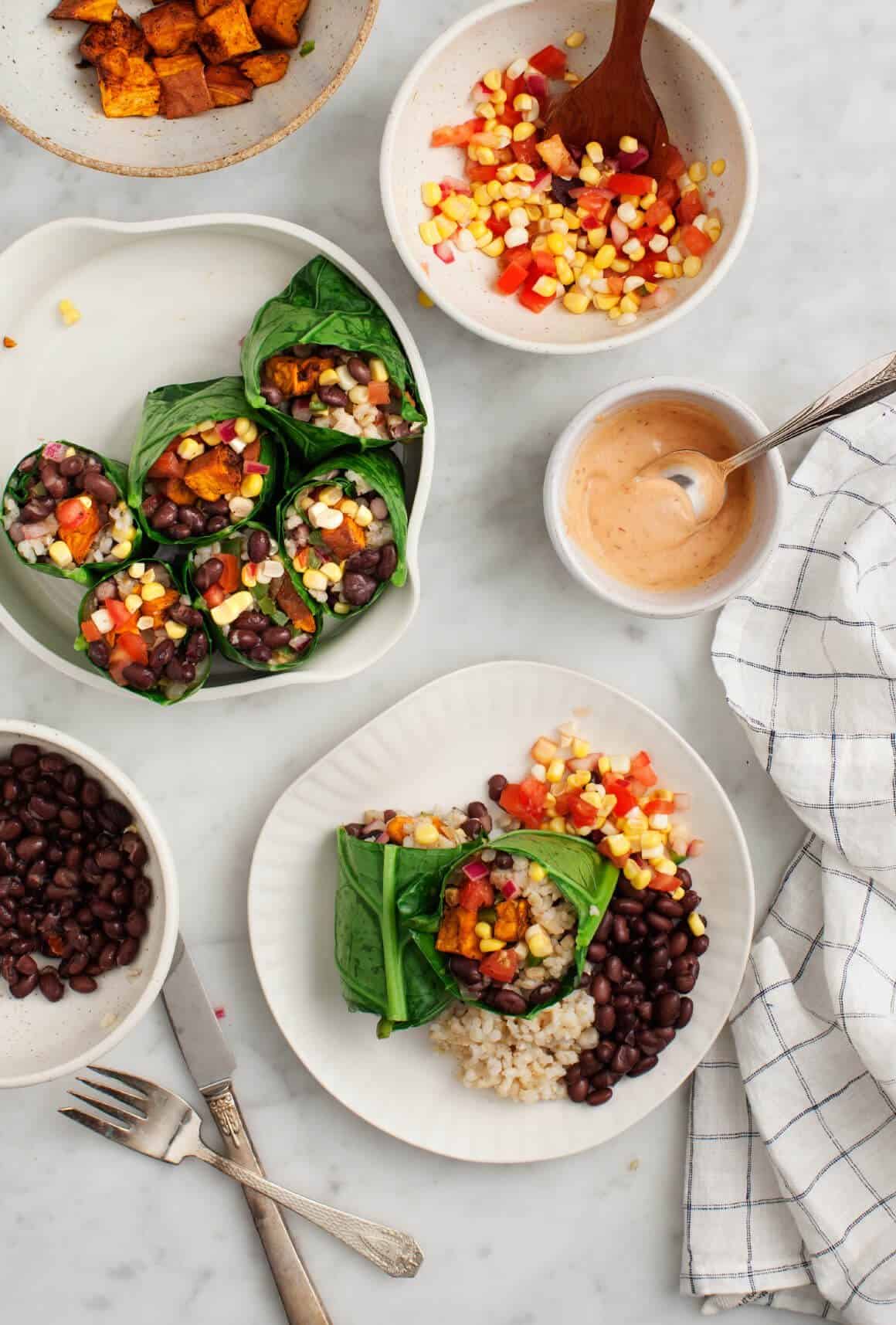 Sometimes I spend months planning recipes in advance. Currently, I have soups, stews and other pre-Thanksgiving comfort-food recipes on the list. But those things will have to wait because my Farmhouse box showed up this week with corn, peppers, tomatoes, and collard greens that were big as my head. So I was left with the obvious un-planned choice: Collard Wrap Burritos! – and because it's fall, I decided to stuff some roasted sweet potatoes in here too.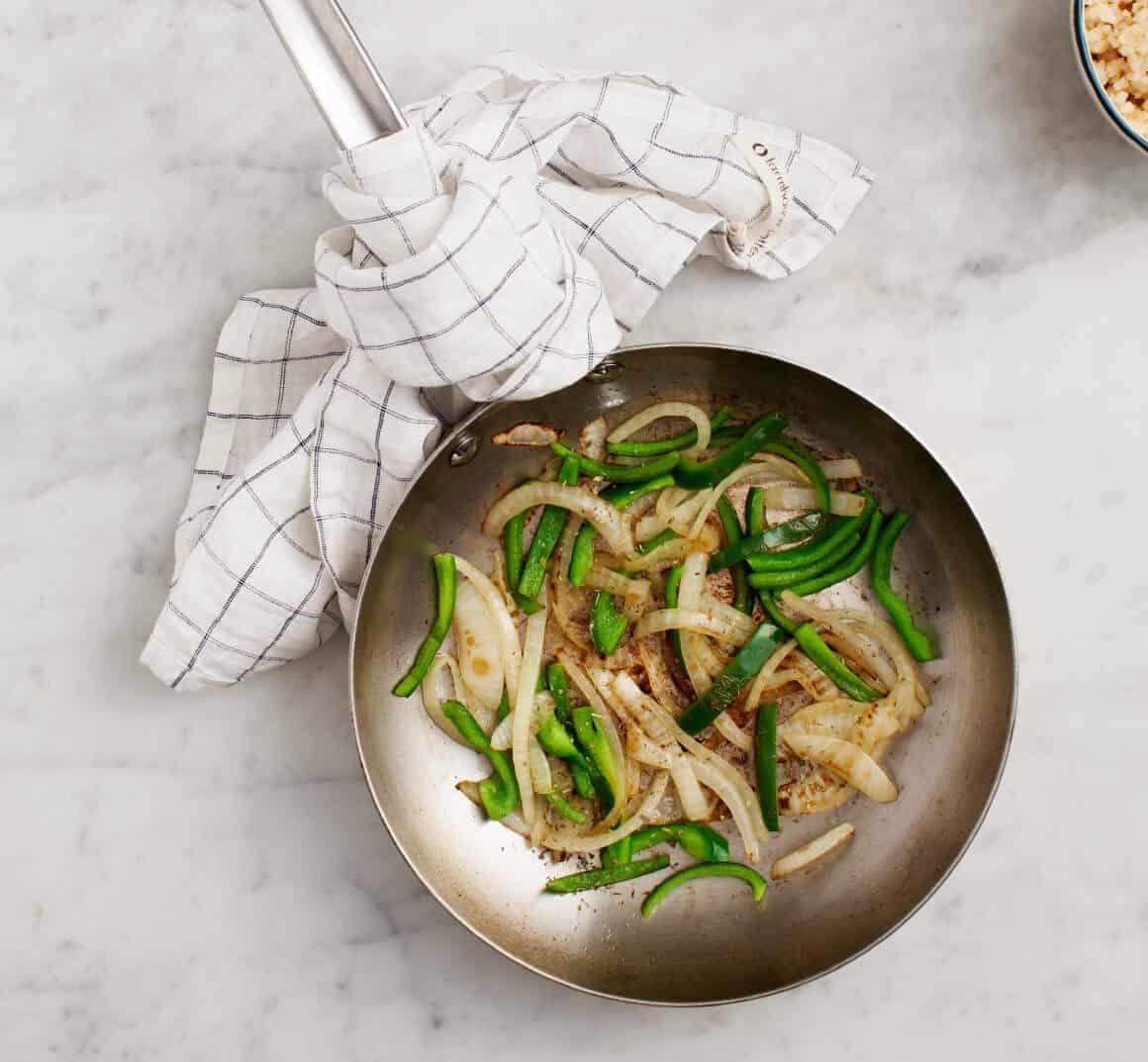 This recipe has a few components – they're all simple to make and can be made in advance, but it does take a little time to assemble your "fillings bar."
Of course, you can fill these with whatever you like to stuff your burrito with… if you don't have tomatoes you can use store bought salsa, if you don't feel like making rice make cauliflower rice, and of course avocado or guacamole would be a welcome addition here.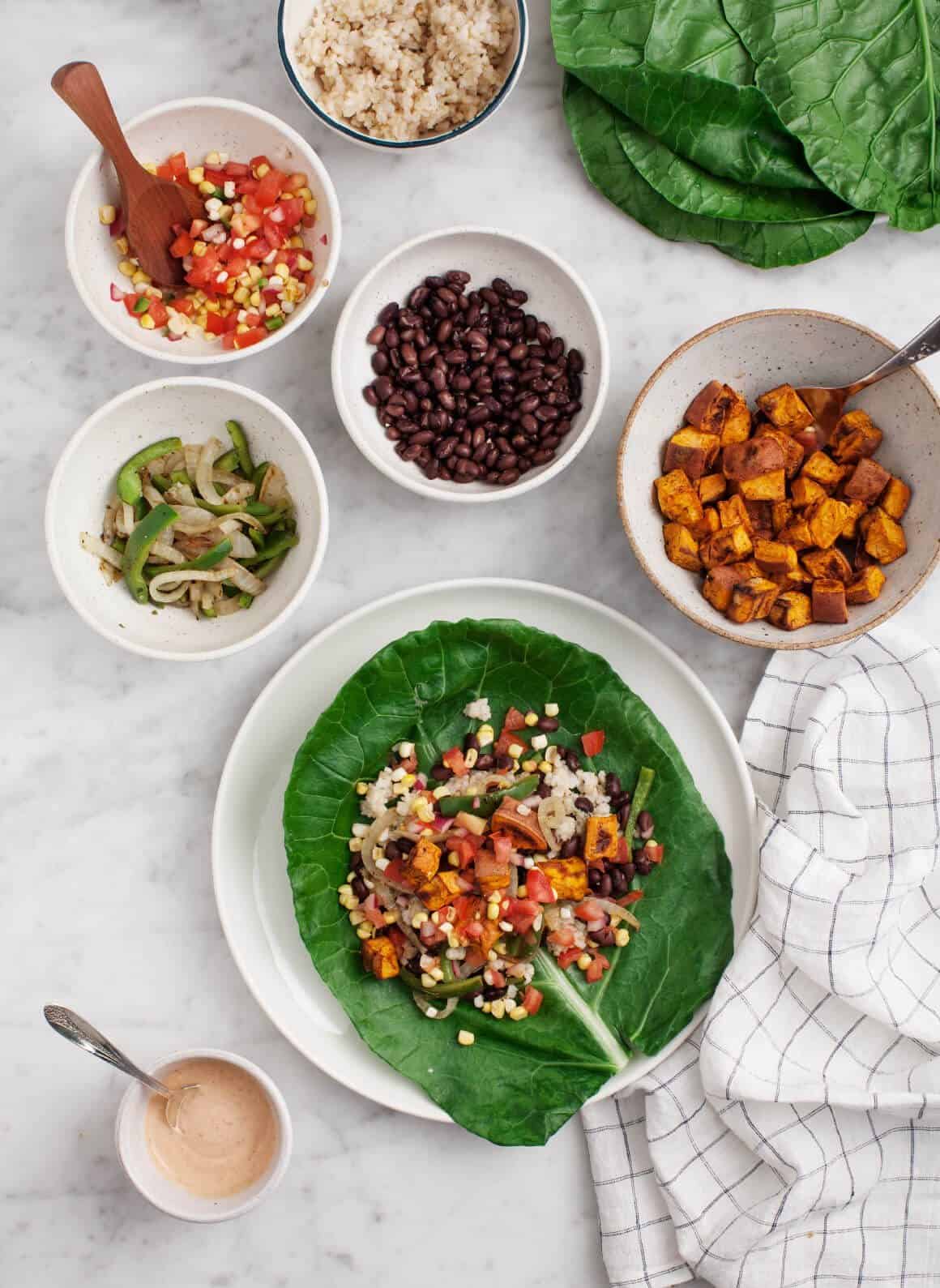 Whatever you like, stuff it and wrap it up. Start with a large collard leaf blanched a little so it's pliable, trim off the thick part of the stem, tuck and roll as you see here: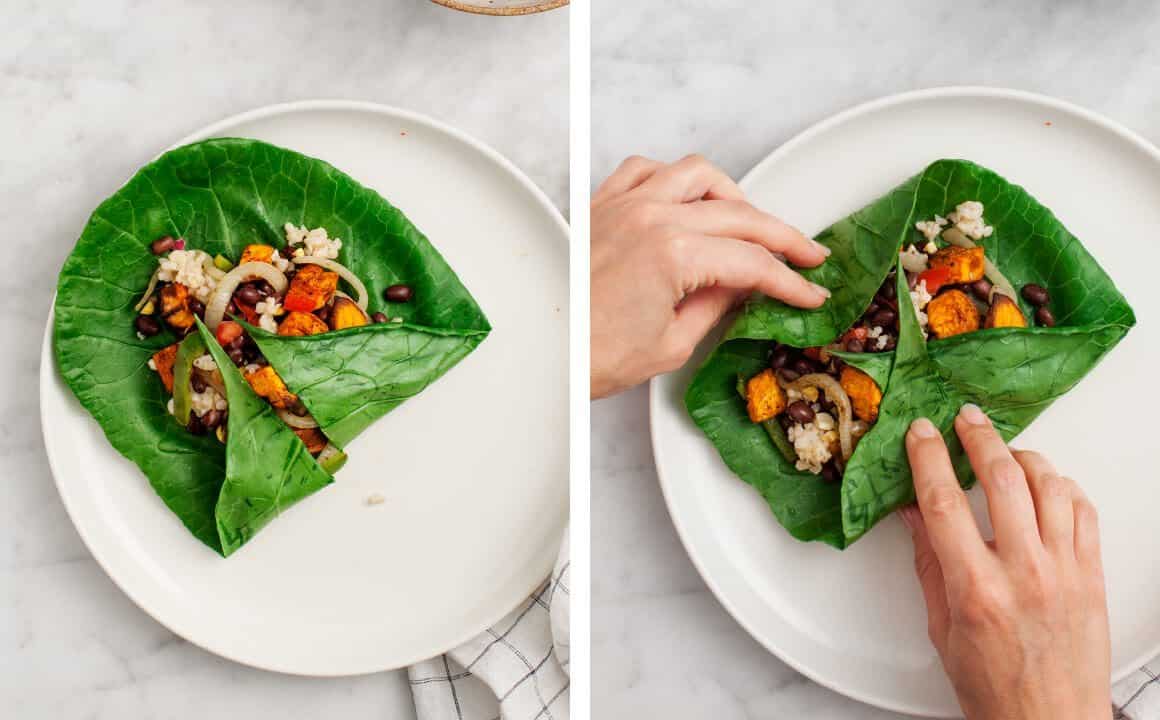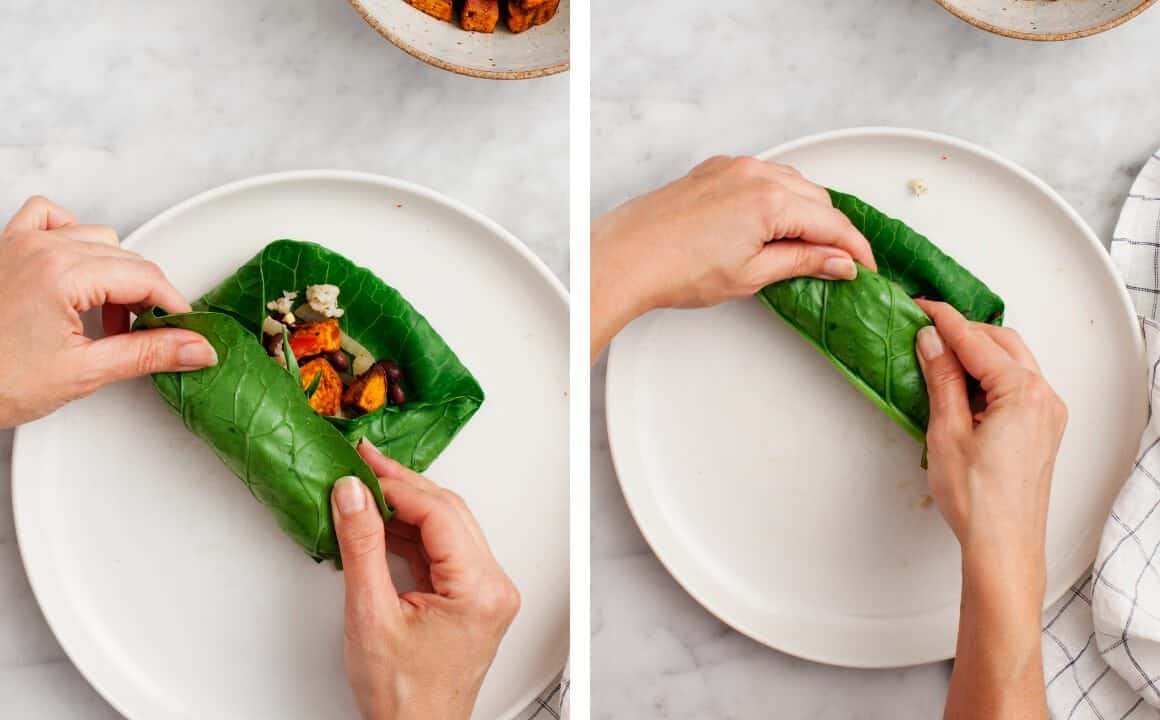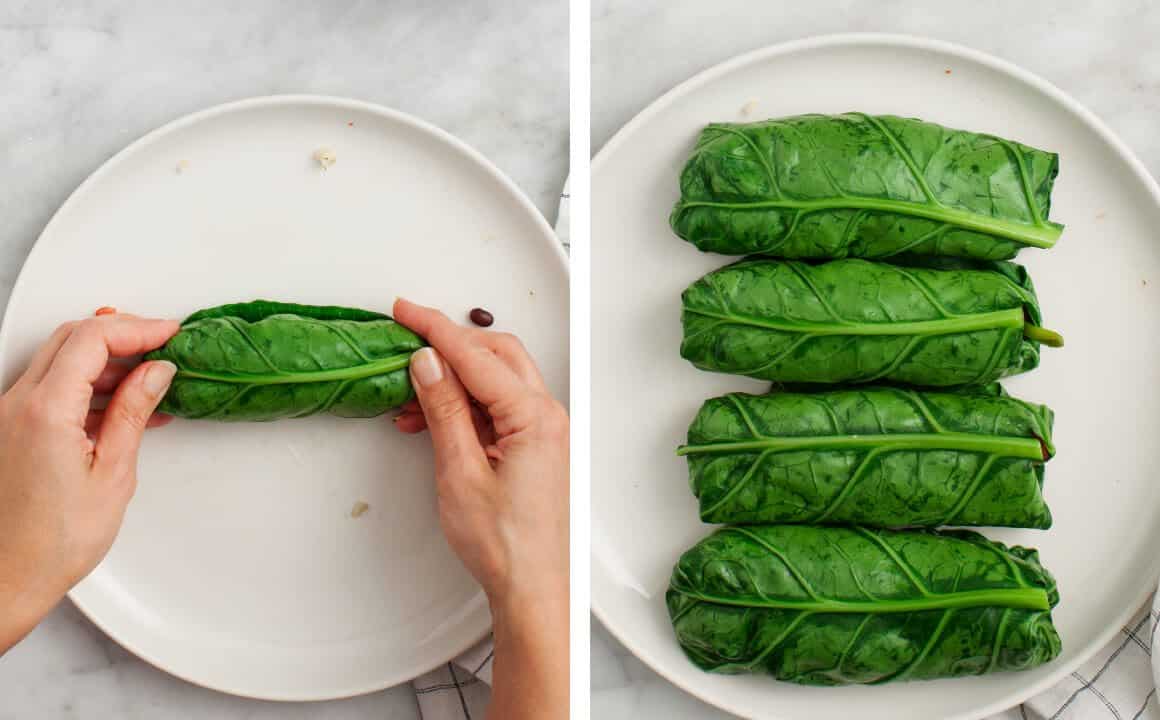 I made a light chipotle sauce using Greek yogurt. For a vegan option, use the cashew-based sauce from this recipe. Happy stuffing!