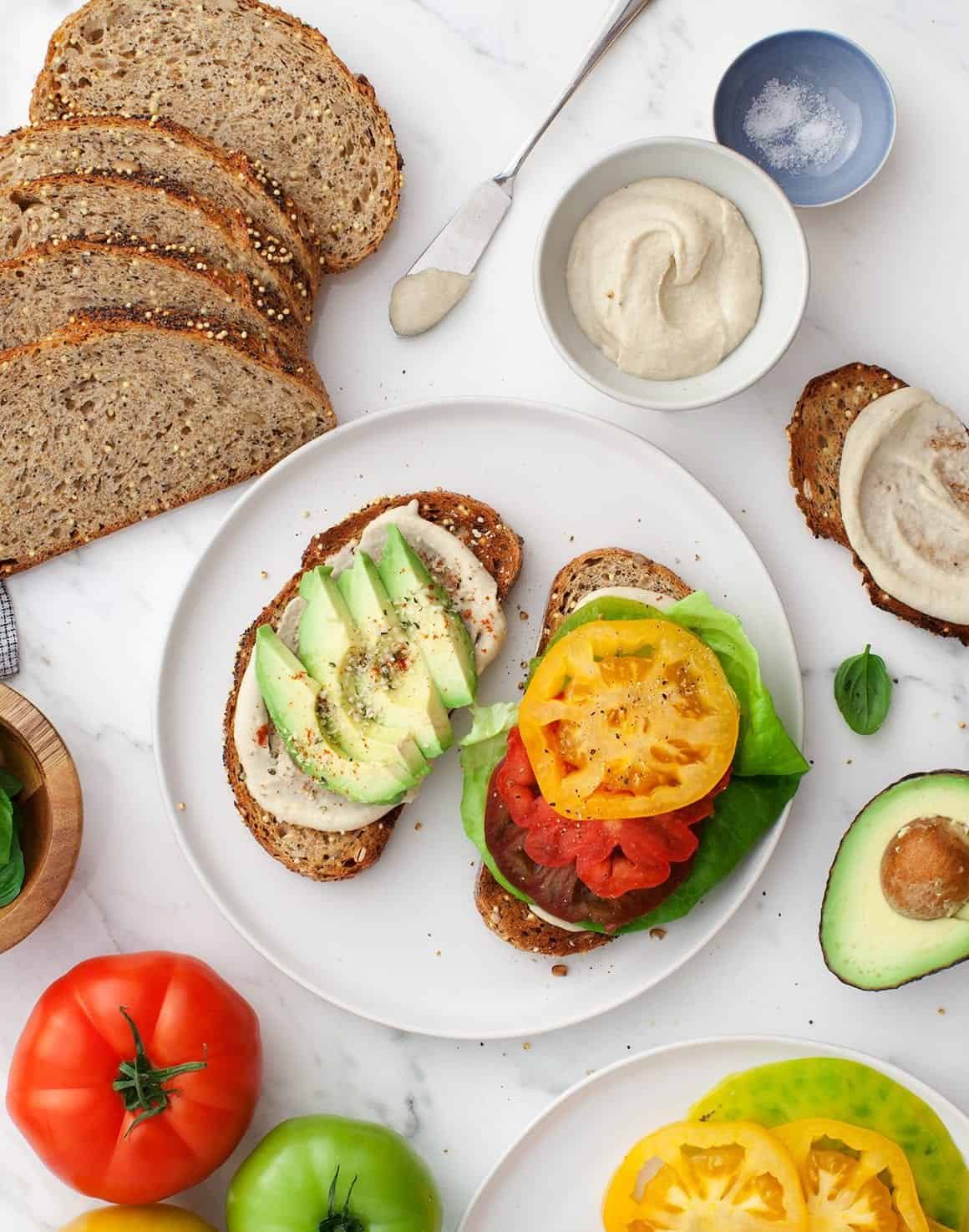 I love a faux BLT, especially during this time of the year when the T's are in top form. Admittedly, I was never a bacon lover so just putting veggie things between bread is fine with me. My favorite version of a BLT sandwich is the crispy Shiitake BLT that's on page 171 in the cookbook (it's the closest to the real deal!). I also love this smoky marinated tempeh as the "meat."
But this time, as I was deciding whether or not to "bacon" some coconut, Jack had the idea to call this a Bean-LT. The B in this version is the Bean spread that I used here instead of mayo.
This white bean spread is thick and tangy. It's made with pureed cannellini beans, lemon, capers, and garlic – all ingredients that go well with fresh tomatoes, avocado, lettuce, and grainy Seeduction bread. A few pinches of smoked paprika add a little smokiness to this otherwise very fresh sandwich.