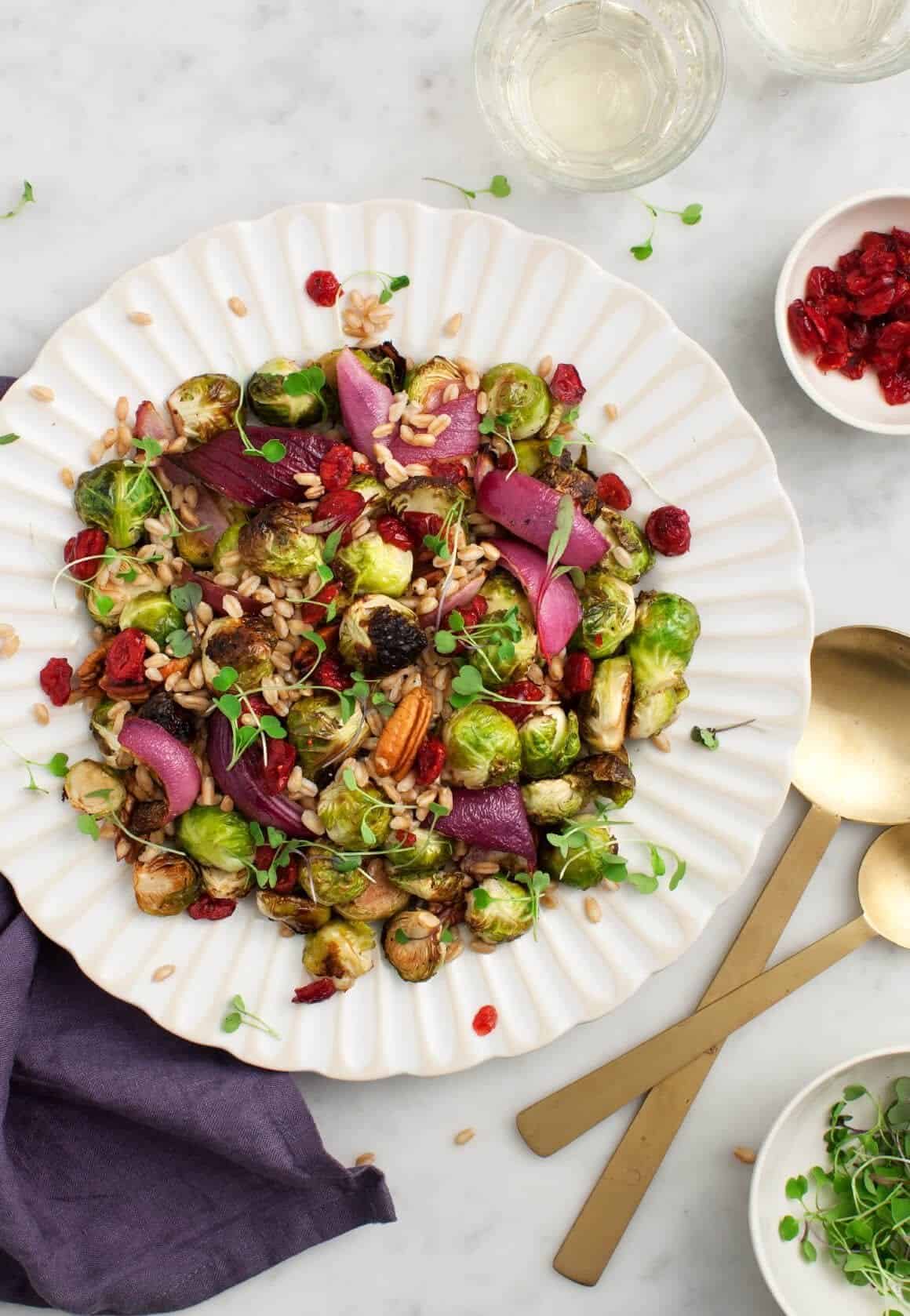 Let the Thanksgiving countdown begin! This year we're starting with the vegetable that everyone used to hate that everyone now loves – Brussels sprouts! This recipe is a spin on one of our first-ever blog posts where I roasted the sprouts with a combo of balsamic vinegar and maple syrup – they become nicely sweet and caramelized and have a great tang from the balsamic vinegar. The photos were so bad that I would have deleted it by now if it weren't for the continuous emails I still get about that recipe.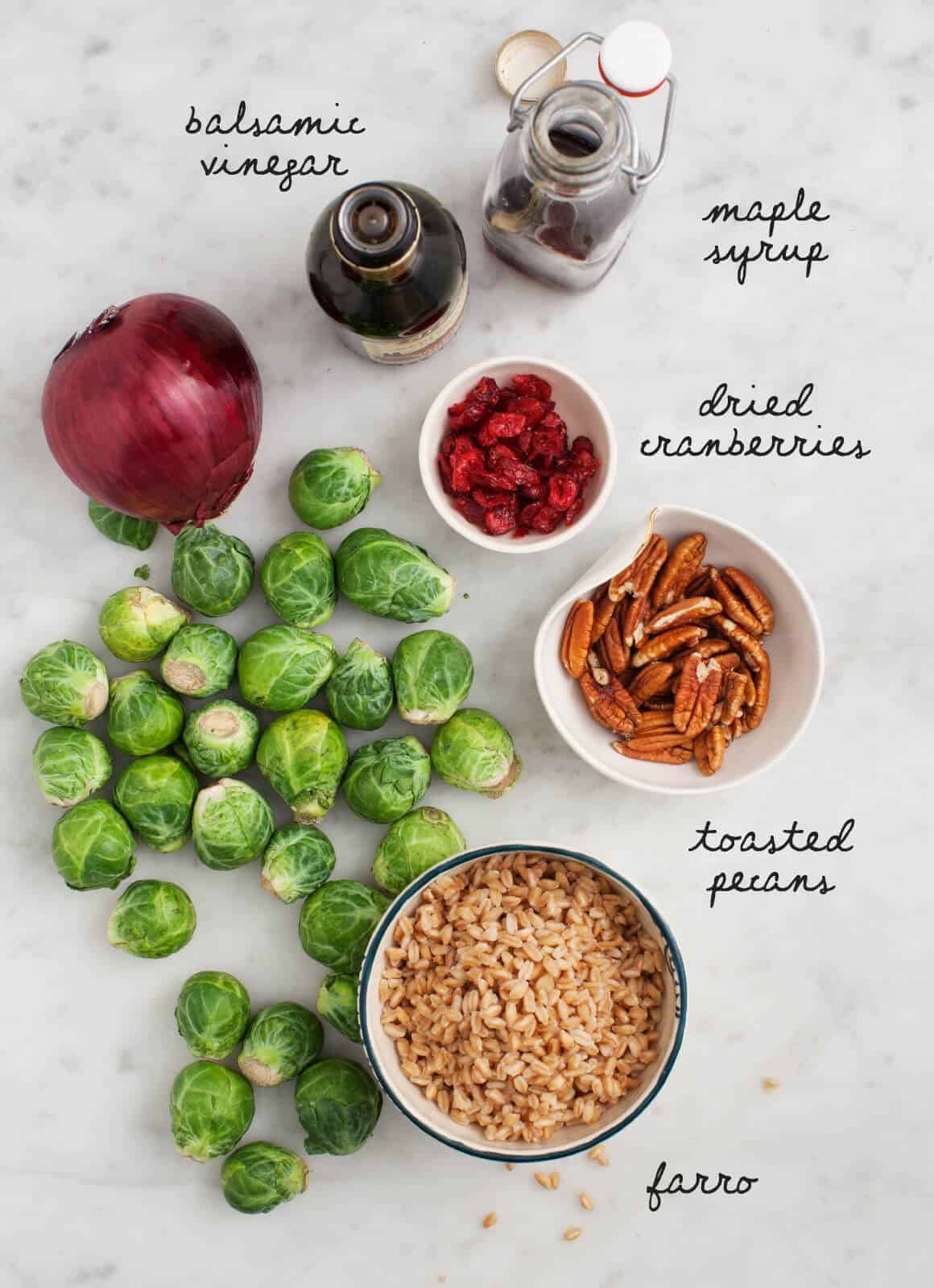 The basic concept of this recipe is the same – Brussels sprouts are roasted in the oven with maple and balsamic. This time I added roasted onions and farro to make this side dish a little more substantial, and I added cranberries and pecans because they're so festive for fall. It's all tossed with fresh lemon juice and a little Dijon for extra brightness. I really love the balance of flavors and textures here – it's perfect as a holiday side dish or as a delicious weeknight dinner.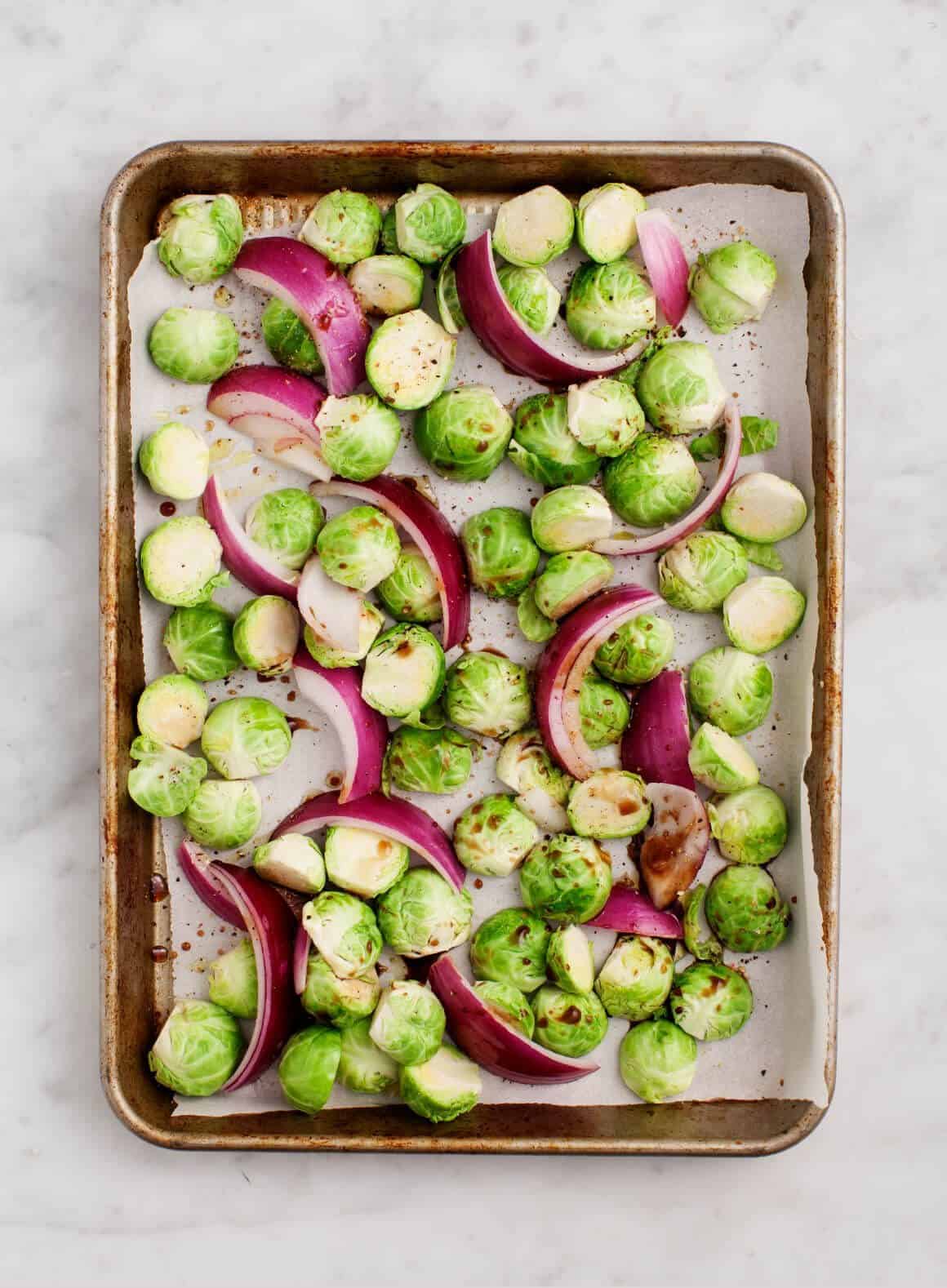 Bonus – if you end up with leftover farro and Brussels sprouts, you're already halfway to having Farro Fried Rice the next night!