I come from a very traditional midwestern family where some Thanksgiving traditions are not to be messed with. I don't know how some of these culinary delights came to be, but I'm sure many of you can relate… the infamous canned green bean casserole made with canned cream of mushroom soup and canned fried onions? Plain white mashed potatoes with a stick of butter? Sweet potatoes made sweeter with sticky marshmallows? And I'm not sure if this is a midwest thing or a "my family" thing, but there's always Jello (and not for dessert… it's "dinner Jello").*
I won't be with my family this Thanksgiving, but if I were, I might bring something like this to spice things up…
I've had cornbread stuffing on my mind lately and when I saw these cute little poblano peppers at the farmers market, I knew they would add just the right kick (of course you could use jalapeños if you can't find poblanos).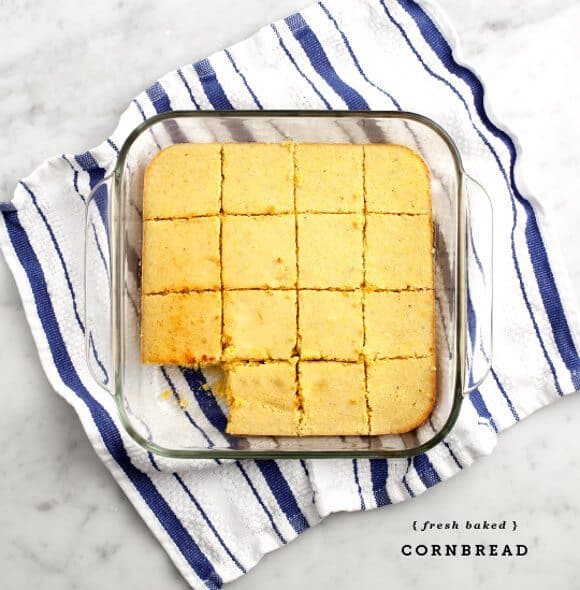 It's a bit of an extra step to have to make the cornbread, but you can make it a day or two in advance. (And it's ok if you sample a piece).

I mixed in some traditional stuffing ingredients – onions, celery, carrots, and sage – as well as some southwestern accents – scallions, cilantro and mexican oregano. And for a healthy kick I even snuck in some kale.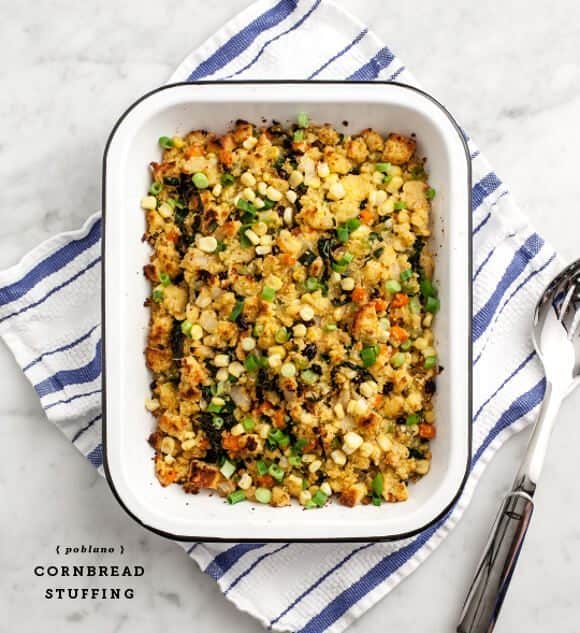 *disclaimer: my mom is also not a fan of the green bean casserole and of course she makes many other delicious Thanksgiving dishes aside from the ones I listed above. And "dinner-jello" is made with love by my Aunt Kathy, and was, in fact, my sister's favorite dish as a kid.
{ loving this enamelware, pictured above, from the new West Elm Market }