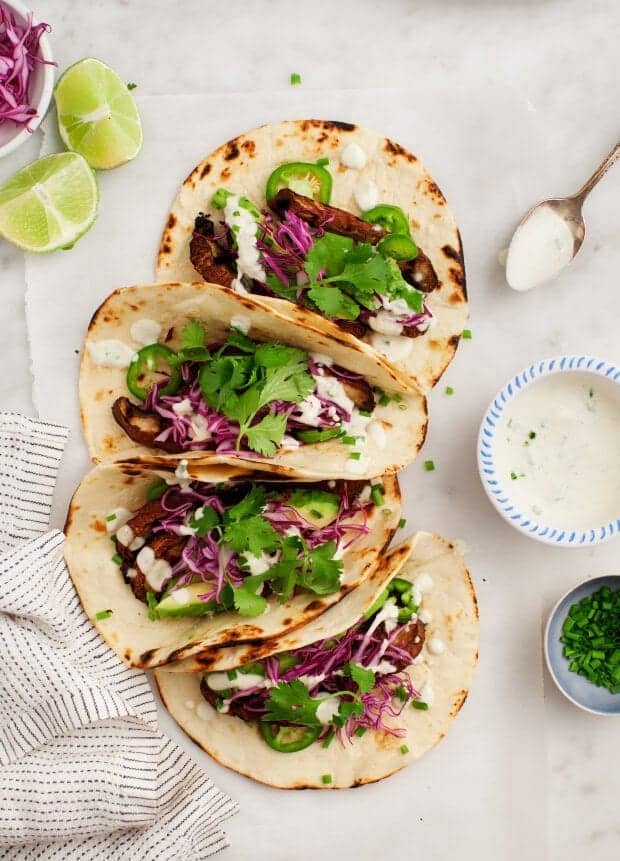 Today we're celebrating Taco Wednesday, because oops, I missed Taco Tuesday. I know this because Jack has this new favorite t-shirt that says "Taco Tuesday," and he gets a kick out of wearing it weekly when the event comes around.
But, really, we're up for tacos any day of the week so here we go…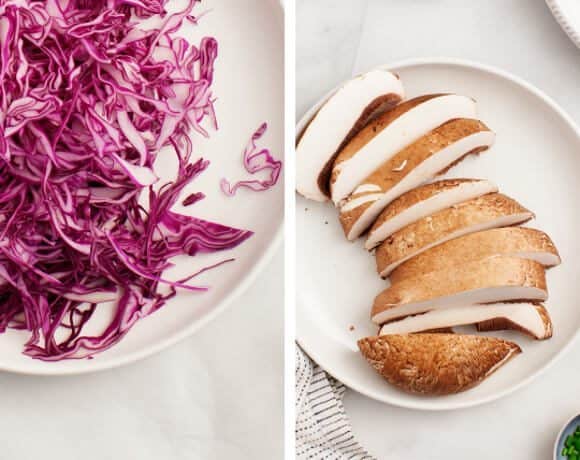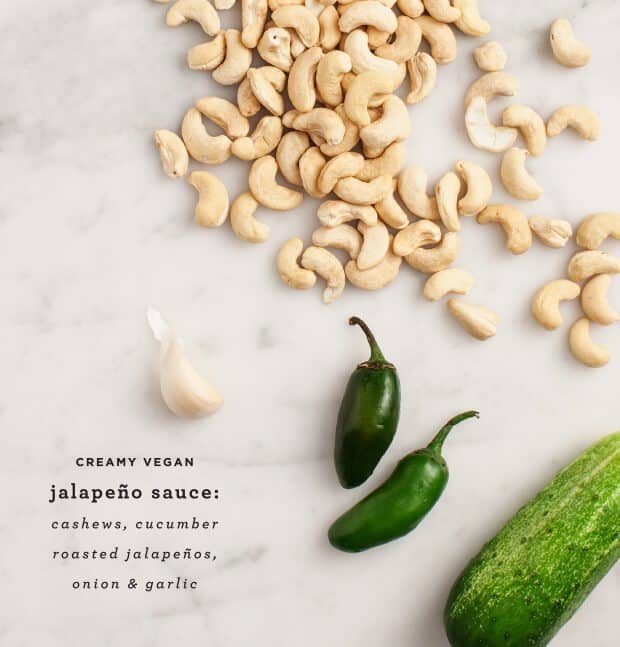 If mushrooms aren't your thing, don't stop reading because this recipe is ALL about this sauce. I was going for a vegan cool ranch sort of thing with cashews, onion, garlic, roasted jalapeños, and cucumber (the cool part)… and while it's not exactly a replica of everyone's favorite midwestern condiment – it's darn tasty.
It was delicious on these grilled portobello tacos. It was equally good on the fish tacos I ate the next day… and it was also good as a dressing on the kale & avocado salad I ate the day after. I always love a "blend once" eat 3 times kind of sauce.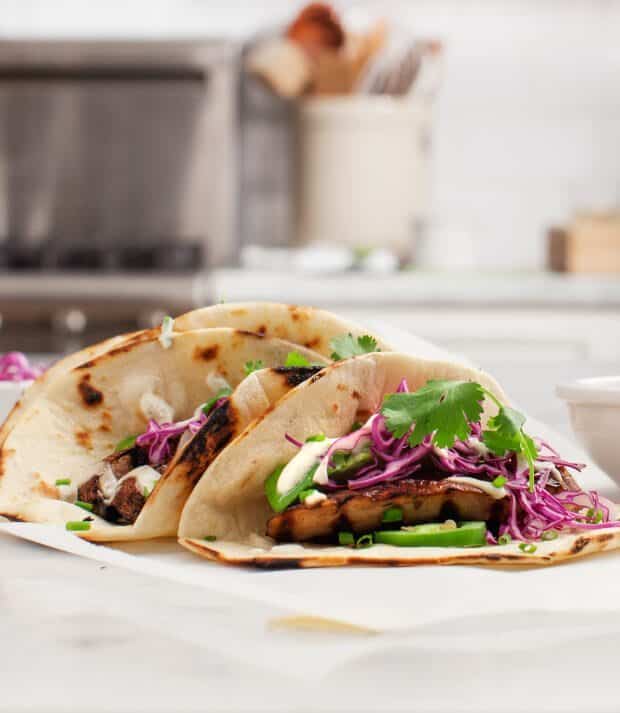 What I like about this creamy sauce is that you can make it as spicy as you like. Use 1/2 of a jalapeño for a mildly spicy sauce, 1 for medium, 2 for extra spicy. Start with less and taste, you can always add more. Pictured is a mild version (which is why it's pretty white) because Mr. Taco Tuesday is a little sensitive about spice.