The frittata is one of my favorite things to throw together because, really, anything you need to use up can go into a frittata. This one is made of every vegetable I had on hand last week – a variety of tomatoes, zucchini and some really lovely sweet potato greens. (Although feel free to use spinach or another leafy green – whatever you have).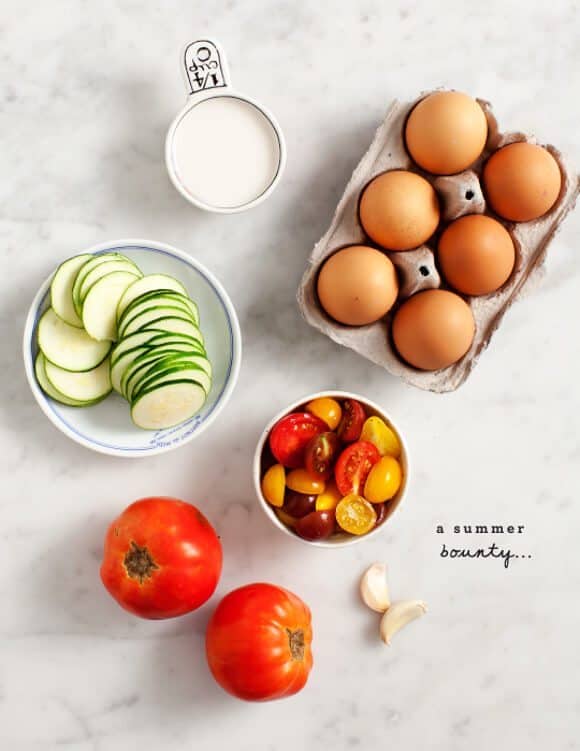 Awhile back, I used to shy away from frittatas because I thought they required lots of butter and cream. (I used to be entirely non-dairy). While I do eat small amounts of high quality cheese pretty often these days, I don't do milk. Since almond milk is what I keep on hand, almond milk is what goes into my frittata. It works perfectly to make the eggs nice and fluffy.

You might not be able to find sweet potato greens, but if you see them at your local farmers market – grab them. They're so soft and delicious – like spinach but with a more mild flavor.

Pile in the veggies and serve this for brunch, or better yet – breakfast for dinner!