When life hands you lemons – make lemon thyme cookies! When we first planted our lemon tree I had this romantic idea that I'd be able to pick fresh lemons all year round. Obviously, I'm not good with plants or I would have known that the famous saying is literally true. You get lemons once a year and you get a lot of them. Needless to say, life has been lemony lately in many ways, but today it's all about lovely lemony cookies.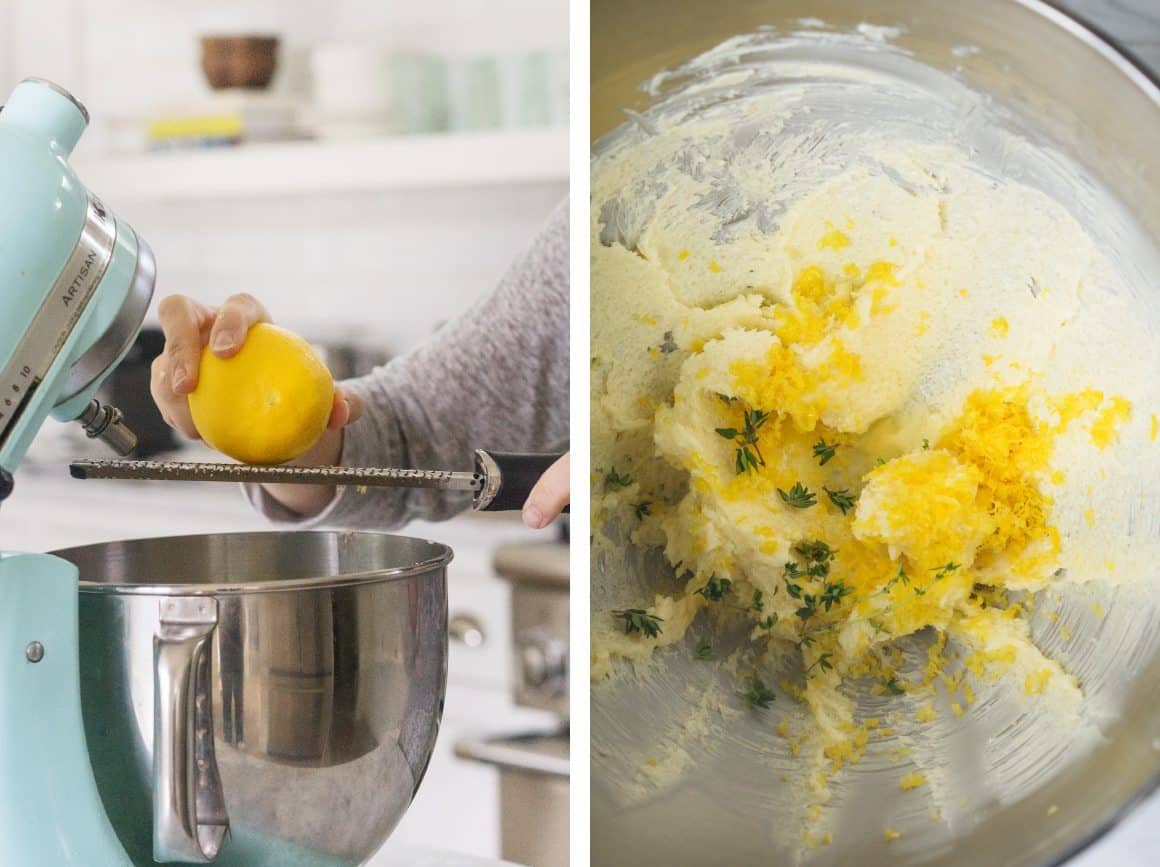 I must say, I made a ton of these. I tried a number of variations that were vegan, gluten free, different oils, all sorts of things. I was kind of stressing out. Some were dry, some were burned, and some flattened out like pancakes (although not good pancakes). I'm just lucky that Jack, being the kind food tester he is, made sure not a crumb went to waste.
So what did I end up with? A straightforward, delightful, lemon butter cookie. Sometimes complicated times demand simple solutions.

This flavor combination was inspired by our new partnership with method. I'm excited to be working with them because I've been buying their products for years. Also, as a graphic designer, I've always adored their package design. They have a new line of kitchen hand wash that is scented with a variety of essential oils and it's as functional as it is beautiful. It's made from plant-derived ingredients and is great for some sticky kitchen situations like getting that pasty flour/water mess off of your hands. This one –  thyme – gave me the idea to try adding fresh thyme leaves to my lemon cookies.


The recipe is pretty simple and straight forward. Mix the dough, chill the dough, and roll it out. Cut out hearts, bake them, and share with someone you love!