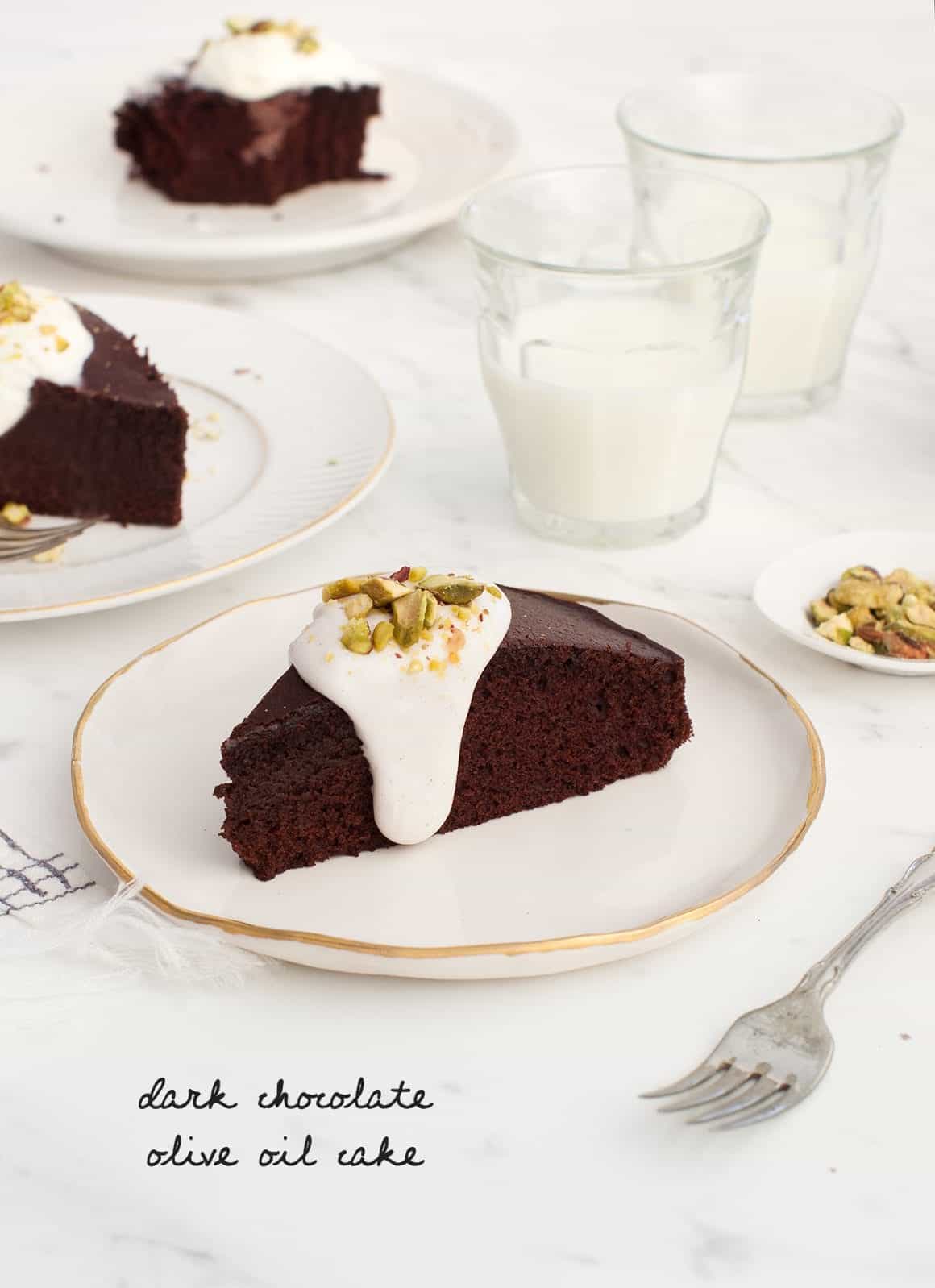 We sold our house yesterday. In case you haven't heard, Jack and I are moving(!?), and lately I've been feeling a really mixed bag of emotions about it. We left Austin a few weeks ago and are spending the summer temporarily in Chicago (living with my parents – so glamorous!) until we find a new place to call home. We're excited for a new adventure, but of course, it's always sad leaving homes and friends (and kitchens! aahh, what am I doing!) behind. Don't worry, the blog isn't going anywhere – I have tons of new recipes and other special projects in the works. I've been cooking up a storm here in my mom's kitchen, which is especially helpful because she washes all the dishes in my wake :). Hi, my name is Jeanine and I'm 38 going on 12.
So… umm… it's cake time! I'm not sure it's celebration cake or sadness cake, but either way – it's cake! I'm not always big on desserts, but sometimes I just need some "it's-all-going-to-be-ok" chocolate cake.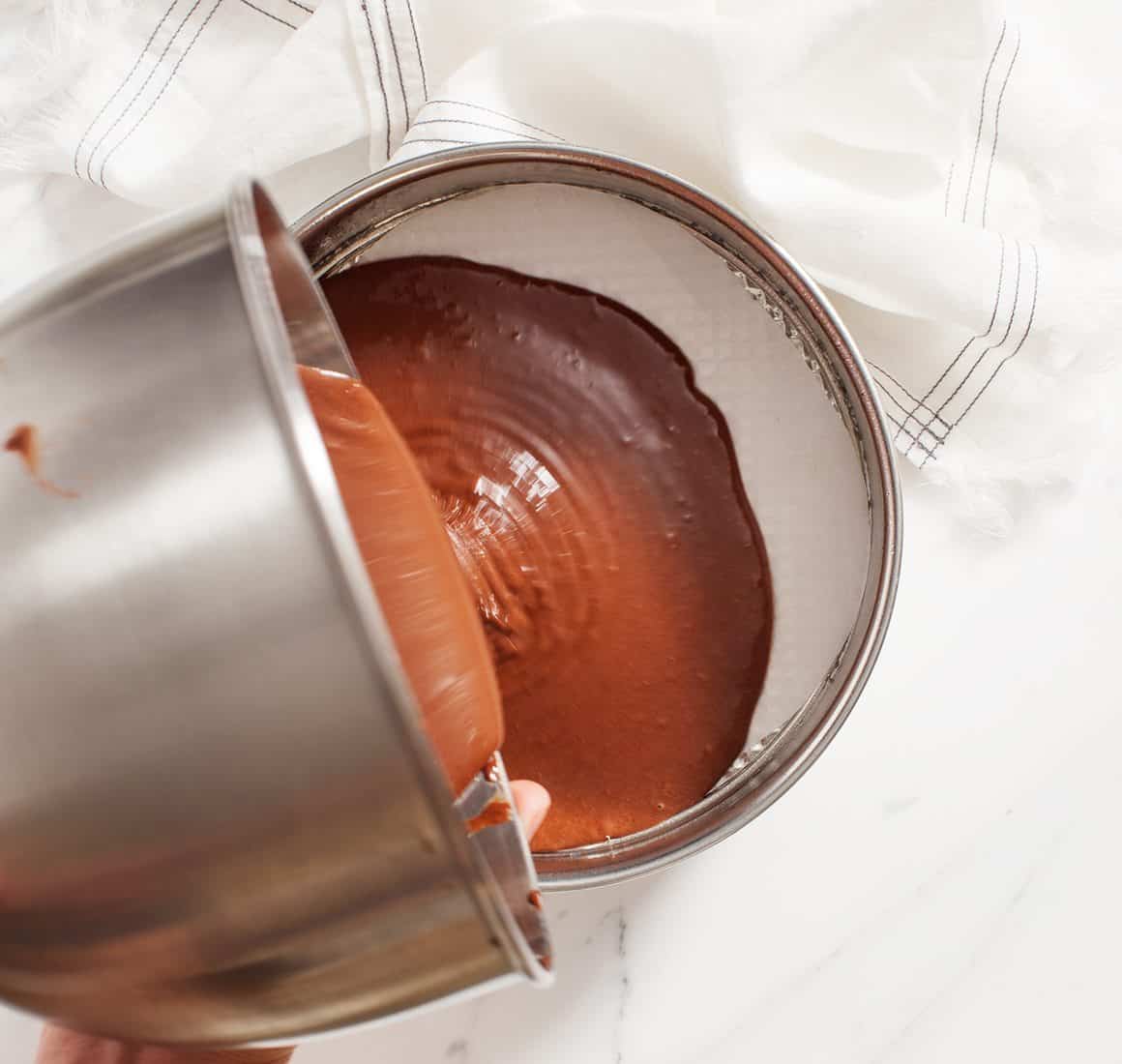 This recipe comes from the new book Simple Fare: Spring/Summer by Karen Mordechai of Sunday Suppers, whom I've been a fan of for years. Karen describes this cake as "a balance of sweet and savory." I have to say – this one is for all of you dark chocolate lovers out there. It's not overly sweet, but it's deeply chocolate-y. The olive oil gives it a rich flavor but the cake itself is surprisingly light. She tops it with cardamom whipped cream (the recipe is below), but I used some whipped coconut cream that I had on hand instead.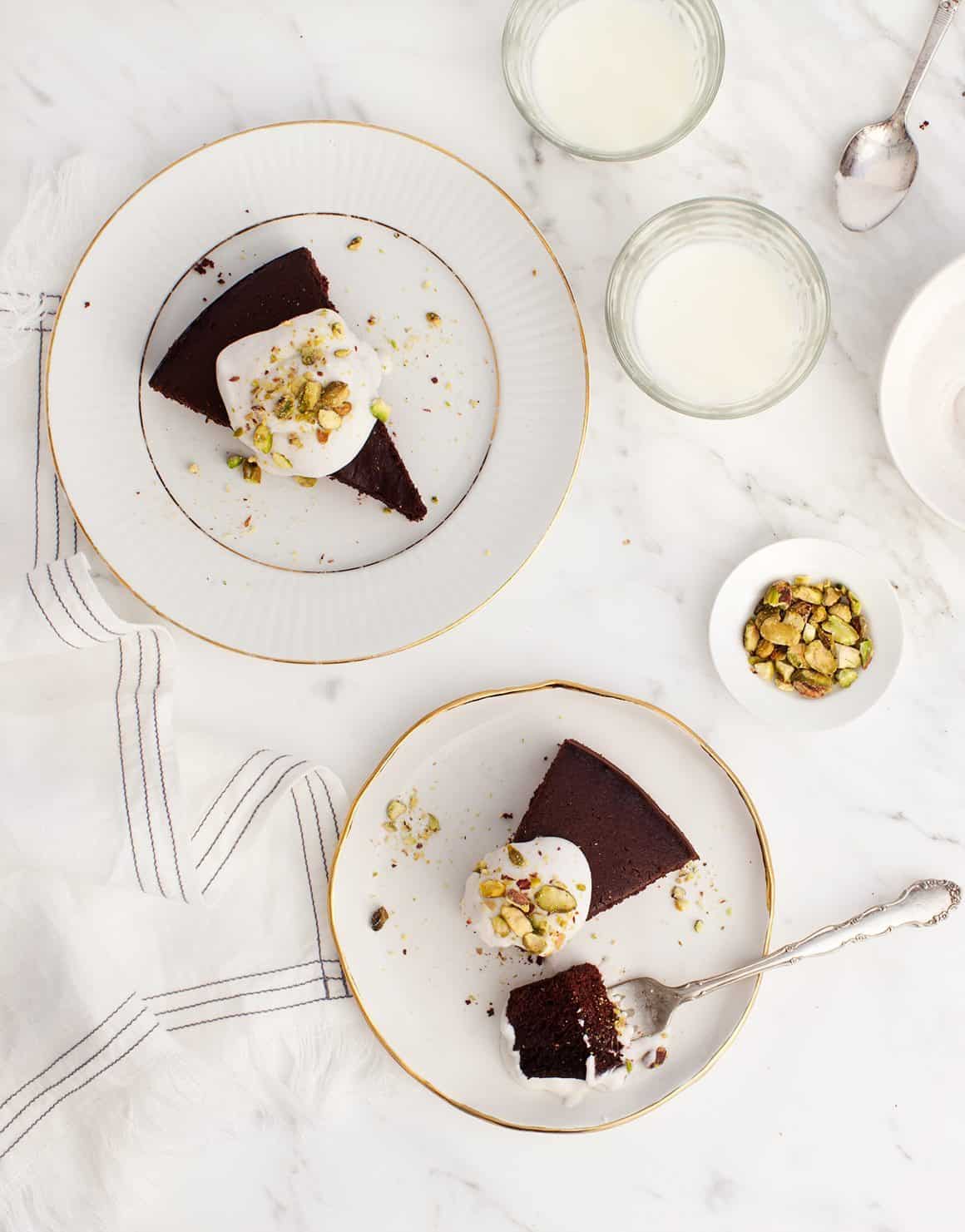 The book is a gorgeous oversized cookbook that feels like an art book. The book is apyly titled "Spring/Summer" as the recipes are highly seasonal (a Fall/Winter volume is coming later). At first glance, the recipes seem very simple (hence the name of the book!) but dig in and you'll see that each recipe includes 2 or 3 clever "market variations" where Karen suggests altering just a few ingredients to change the recipe's flavor profile. The book isn't vegetarian, but there are a lot of vegetable-based recipes (not so many vegan ones), and overall tons of inspiration. I love the way Karen describes her collection of recipes: "food as it should be: nuanced, bright and gorgeous."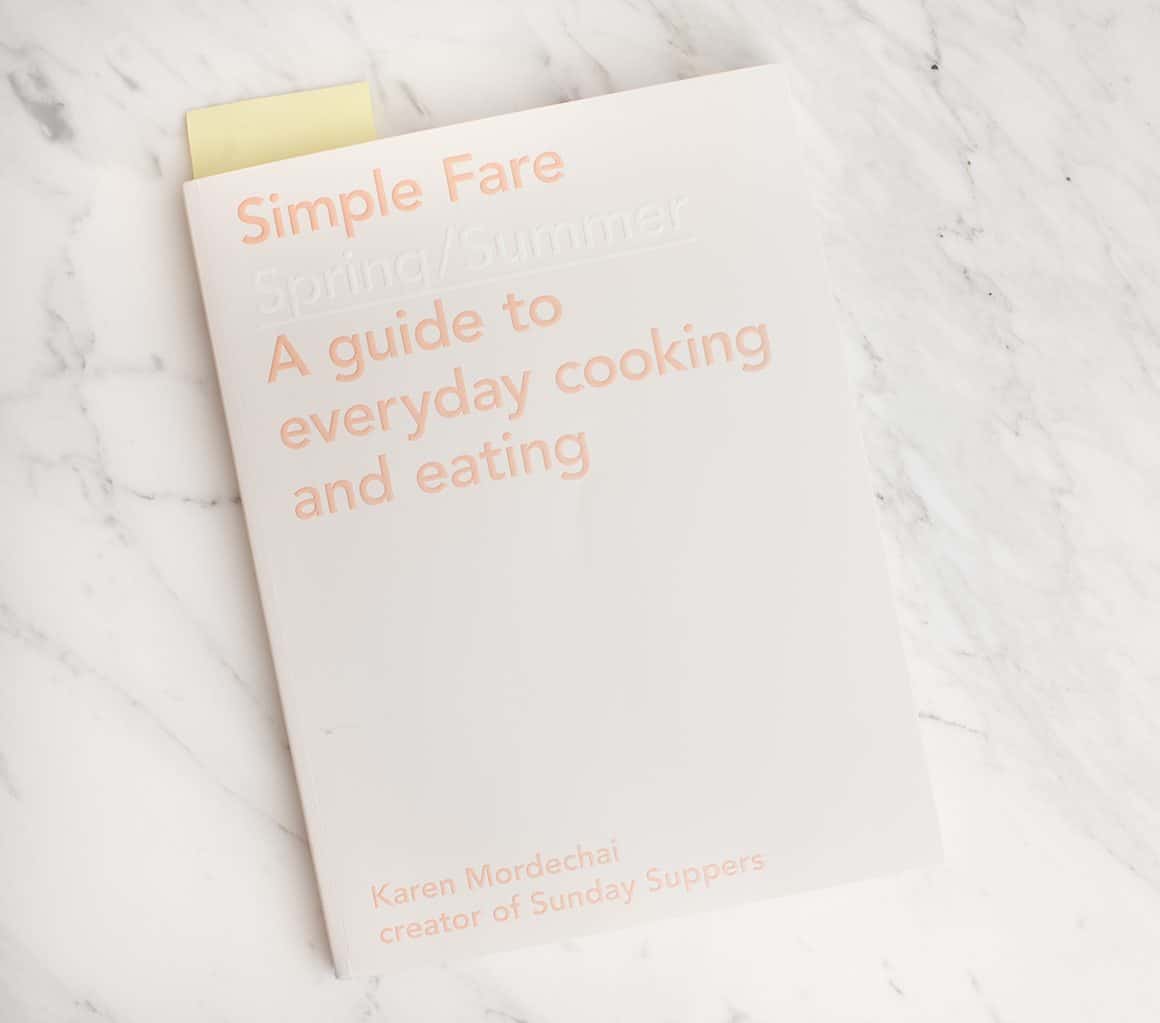 I can hardly wait to have a coffee table again so I can display this beauty 🙂