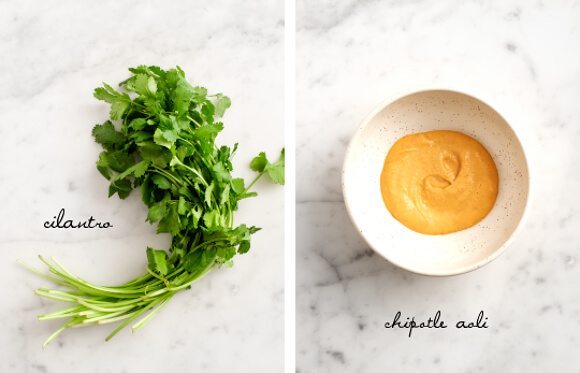 I have some guilty confessions relating to this meal:
1. This might seem un-characteristic, given my general healthy habits but I love mayo. And I have an unhealthy addiction to Japanese Kewpie Mayo. If I had to choose 5 things to bring to a desert island, that just might be one of them. Along with a few chipotles to make this sauce.
2. I made these tacos all for myself one night last week while Jack worked late… catching up on my guiltiest of guilty tv shows… The Bachelor, which I had proudly avoided for weeks… and Smash, a show I hate that I love. (Or love to hate, I'm not sure which).
3. It might have been a proper "girl-night-in" if I had a margarita to go along with these. But that would have required too much planning so box wine it was…