Have you seen those lists of the new 2017 trends? You know, the ones that go around the internet this time of year predicting everything from the popularity of coconut oil to the color of pale pink we'll all be wearing in the spring? One that caught my attention lately is that "they" are saying that staying in is the new going out. And I'm totally on board with that one. If you've had a busy holiday season how good does this sound: Stretchy pants, pasta, wine and and a nice dinner by the fire with twinkly Christmas tree lights in the background?
Ok, just kidding. We don't have a fireplace and we haven't even put up the Christmas tree because if you remember last year it was FEBRUARY before we got around to taking the thing down. But festivity aside, let's make pasta, shall we?
I'm calling this a "Bolognese" although I realize that Italian grandmothers are shaking their heads right about now. A traditional bolognese has meat and other very specific ingredients. So while this is not exactly authentic, this pasta includes a delicious hearty mix of mushrooms and lentils that get all stewy with onions, carrots, tomatoes, and rosemary among other savory ingredients.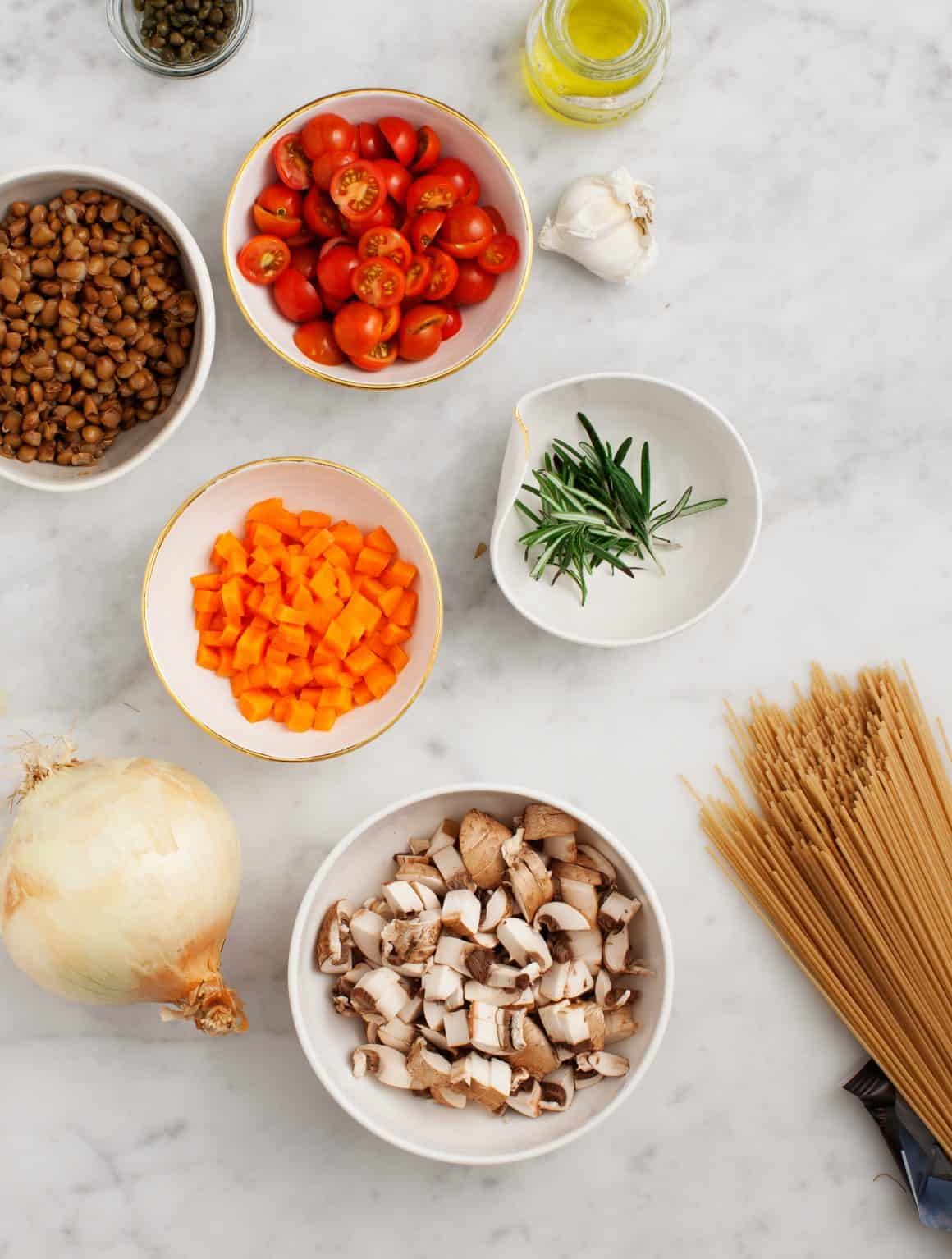 Hidden in this recipe are some unconventional ingredients. I find that balsamic vinegar and soy sauce brings out a rich flavor in the mushrooms. Sage (to me) has a sausage-like scent, so I used a bit of dried sage to bring a depth of flavor to the sauce. In addition to the lentils, I also added some finely crushed walnuts that you won't detect but they add some richness to this no-meat situation.
I used canned tomatoes as the base of the sauce and tossed in some sliced fresh tomatoes near the end for no other reason except that I find brown foods exceptionally challenging to photograph 🙂


Aside from that whole not having a Christmas tree thing – Christmas came early because I got the chance to cook with KitchenAid's new Stainless Steel Cookware set. The polished stainless steel is so fancy! The 12-inch skillet cooked my stewy sauce perfectly and these pieces were a breeze to clean. Plus, how pretty is this large pot (and Jack's action-pasta drop shot!):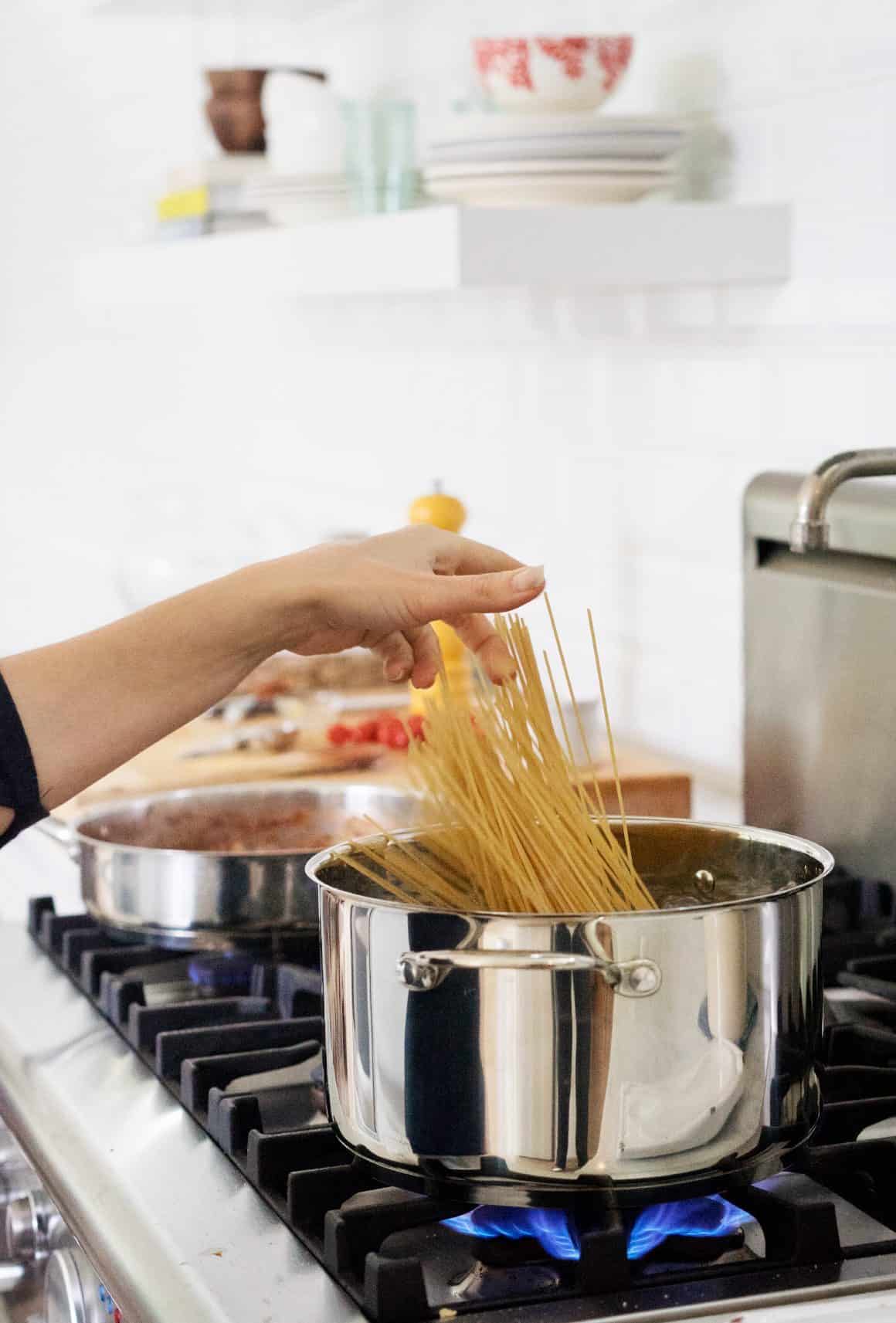 Cook your pasta until al dente, toss it with the sauce and serve it with steamed green veggies if you like!