My sister and I used to beg my mom for things like Fruity Pebbles and Frosted Flakes. She didn't cave often, but I remember the few times she did… she'd sigh and say "If I buy this, are you really going to eat it this time?" We'd smile and nod, excited to be taking home the same colorful boxes our friends had.
We'd each eat maybe one bowl full. Then up in the pantry it would go… to collect dust and then ultimately get tossed in the next pantry clean-out. The smiling kids on Saturday morning commercials would convince us to beg again… and we'd try SO hard to like the stuff. But sugary soggy flakes and blue milk were not for us.
Especially when homemade muffins, pancakes, eggs, doughnuts, and this german(ish) apple pancake were all part of our regular breakfast rotation.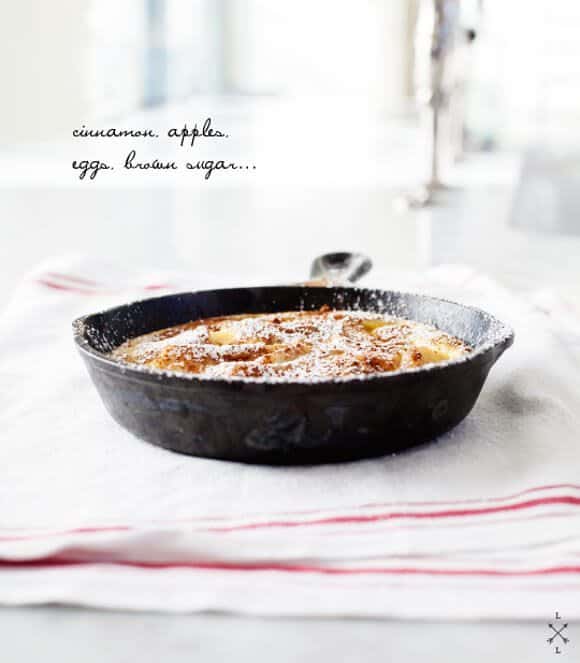 This was a staple of our childhood and my mom still makes it every time she visits.
Apples, brown sugar and cinnamon get softened in a pan with butter, and an egg mixture gets poured on top. The thin egg layer and pillowy apples create more of a custard-like texture than a traditional doughy pancake.
Bake until it puffs up and serve hot slices right out of the pan.