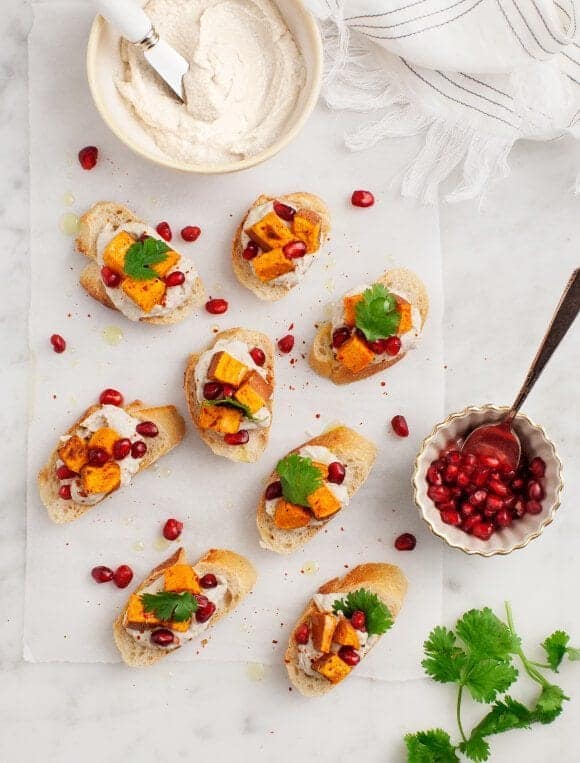 Hello, from holiday-break-land! This year, Jack and I had a quiet Christmas weekend at home. Which really means that we stayed in our pj's until at least noon every day. We finished watching the new season of Fargo and we're now onto Homeland (don't tell me what happens!).
We've made waffles and cocktails and all sorts of other soon-to-be recipes for this here blog. So far January is looking to be delicious, but before we get there here's a little festive appetizer that would be perfect for a healthier New Years Eve get-together.
This avocado pomegranate crostini is one of my favorites so I decided to make a heartier, more wintery version. Enjoy!