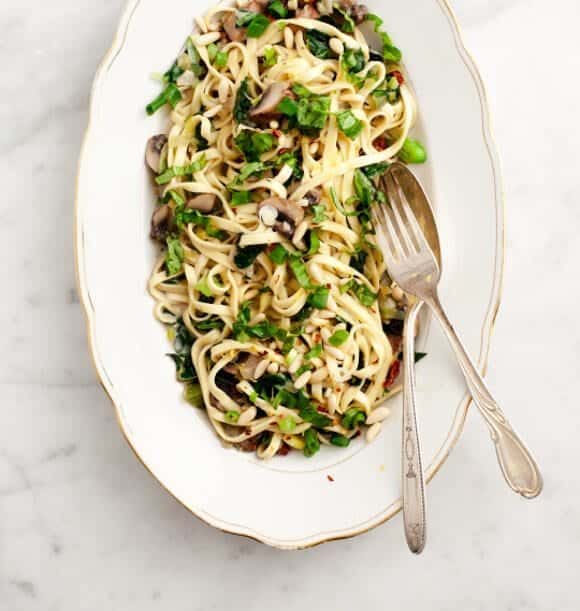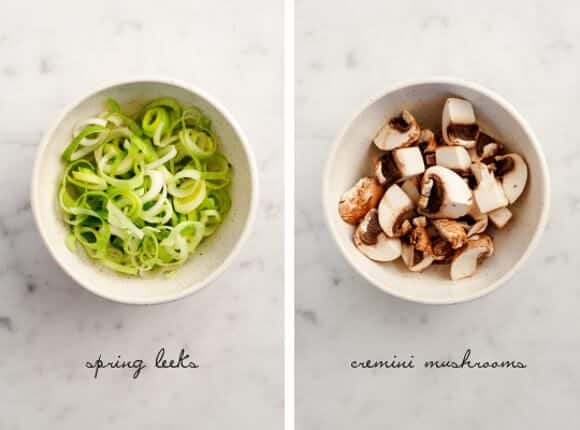 Meals like this are the reason I love cooking at home. These are the kinds of dishes that my lactose intolerant self can't order at restaurants. The amount of butter and cream that go into pastas and risottos… I don't even want to know.

I worked on this a few different ways. I was going to make an almond version of cashew cream (similar to this one), but I decided I didn't want to ask you to break out the blender. At least not this time.
The winner was this version where I simmered leeks & mushrooms in almond milk. Such a rich & creamy flavor develops, sans the butter. I did a little bit of pecorino cheese at the end, but it's so very little that you could easily sub vegan cheese or nutritional yeast (or possibly omit it), without compromise.