We're nearing the end of soup season here, but I just had to get this one in before we break into summer recipes. Or at least, before we break into cold summer soup recipes and before I go ga ga for gazpacho (ugh, I'm so sorry).
This is a warm and spicy one for the soul. I first started making this a few months ago when my mom was in town visiting while I was sick. All I craved was soup, so we made tons of soups together. Well, cookies and soups, to be exact.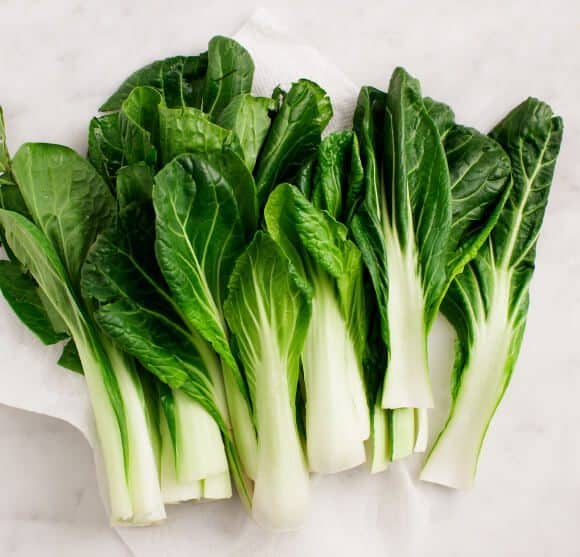 I'm not calling this Thai, because it's in no way authentic, but there are some delicious Thai-like flavors going on here. It's inspired by a few versions of Tom Yum (a brothy hot and sour soup) that I've been ordering lately at local Thai restaurants. The broth is simmered with ginger and lemongrass and spiced with red curry. The soup is filled with tomatoes, shiitake mushrooms, and lots of crispy bok choy.
This same soup is also delicious as a red curry coconut soup. If you're feeling like a more creamy soup, just add a bit of coconut milk. Some days I like my soup creamy, some days I like it brothy – this is a versatile soup, no matter your soup mood.

I like to serve this with baked tofu and jasmine rice (you could also use brown rice). Next time, I'm excited to try it with slurpy vermicelli noodles.
Red Curry Lemongrass Soup
Ingredients
1 stalk lemongrass, outer part removed
5 cups vegetable broth*
1 2-inch piece of fresh ginger, cut into chunks
2 tablespoons tamari, more to taste
2 tablespoons cane sugar
juice and zest of 2 limes (about ⅓ cup juice)
1 tablespoon coconut oil
1 medium onion, diced
4 cups shiitake mushrooms, de-stemmed and sliced** (see note)
½ - 1 tablespoon red curry paste, more to taste
1 medium tomato, diced
5 to 6 cups chopped bok choy (2 medium bunches)
Sea salt
cooked jasmine rice, for serving
optional: 1 cup coconut milk, light or full fat
optional: baked tofu or protein of your choice
Instructions
Using the back of a chef's knife, bash the lemongrass which will help release it's flavor. Slice it in half and chop it into 1-inch pieces.
In a large pot, combine the broth, lemongrass, ginger, tamari, sugar, lime juice, and lime zest, and simmer for about 15 minutes. Strain the broth over a medium bowl, discard the lemongrass and ginger pieces, and set the broth aside
Return the pot to the stove and heat the coconut oil over medium heat. Add the onion and cook until translucent and soft, about 5 minutes. Stir in the mushrooms and a small pinch of salt. Stir and cook until the mushrooms are soft, about 15 minutes. Stir in the curry paste until well incorporated, then stir in the tomatoes.
Add the reserved broth and simmer for 5 minutes, then add the and bok choy. Simmer until the bok choy is tender but still vibrant green, 5 to 7 minutes.
Taste and adjust seasonings, adding more tamari or lime juice if desired. If you would like more spice, add more red curry. If it's too tangy, salty and/or spicy, add the coconut milk. Serve with rice and baked tofu, if using.
Notes
*I use the Whole Foods 365 brand vegetable broth.

**Shiitake mushrooms can be expensive, so I often use a mix of shiitakes and cremini mushrooms.
adapted from Thaikitchen.com