What is a plant-based diet, anyway? Read on to learn more about this trendy term, and find basic recipes for healthy, whole-foods cooking!
Happy New Year! Every January, the most common question readers ask me is, "What is a plant-based diet?" "Plant-based" is such a trendy term these days, and if you've been reading the blog for a while, you've probably seen me use it. But…what exactly does it mean?
You asked, I answered! Today, I'm sharing an overview of plant-based eating. This post is not intended to offer dietary, nutrition, or health advice. Instead, I hope it clears up some confusion about what people (including me!) mean when they say "plant-based." And in case you're considering – or already follow – a plant-based diet, it highlights recipes for cooking plant-based basics like vegetables, whole grains, and legumes.
But first thing's first:
What is a plant-based diet?
Turns out, there's no single definition of a plant-based diet! Confusing, I know. If someone has a plant-based diet, they could be…
Totally vegan. In its strictest sense, "plant-based" refers to a vegan diet, one that includes only plant foods and no animal foods. For example, someone who is vegan might eat whole grains, fruits, vegetables, and legumes, but not eggs, honey, or dairy.
Vegetarian. Plant-based can also refer to a vegetarian diet, one that centers around plant foods, such as vegetables and whole grains, but also includes small amounts of eggs or dairy.
Pescatarian. Some people who follow a plant-based diet eat seafood, like salmon and shellfish, in addition to plant foods like vegetables, fruits, whole grains, nuts, and seeds.
An omnivore. Yep, some plant-based diets even include meat! In this case, meat, seafood, and other animal products are consumed in small quantities, but the diet mostly focuses on vegetables, fruits, and other plant foods. Ever heard of the Mediterranean diet? It falls into this category.
The common thread among these variations is that they include more plant-derived foods than animal-derived ones. In addition, these foods are whole foods – they're not highly processed, and they don't contain chemical additives or refined sugar. So while a diet of Oreos and Skippy is vegan, it isn't plant-based. In an article for the Harvard Health blog, Dr. Monique Tello writes that following a plant-based diet "means consuming mostly fruits and vegetables, including beans and legumes, nuts and seeds, and whole grains."
At Love & Lemons, most of our recipes fall into the first and second categories of plant-based eating. Many of our recipes are vegan (check out this post for 85 of our favorites!), and all of them are vegetarian, as we sometimes cook with eggs or dairy.
What should I eat on a plant-based diet?
The short answer: Ask your doctor! There is no one-size-fits-all approach to a plant-based diet (or any diet, for that matter). Each individual has different needs, goals, genetics, health risks, allergies, food sensitivities, etc. All of these factors can affect what foods make you feel and function best. Make sure to consult with a health professional anytime you consider dramatically changing the way you eat.
Still, fruits, vegetables, whole grains, and plant-based protein sources are the building blocks of any plant-based diet. That's where I can help! Here on Love & Lemons, we have guides to cooking all sorts of plant-based basics. Here are a few to get you started:
Vegetable Basics
You can't eat a plant-based diet without veggies! Check out these quick and easy recipes for preparing a variety of vegetables:
How to Cook Spaghetti Squash
Serve these lightly sweet strands as a side dish, or use them as a stand-in for pasta!
Roasted Butternut Squash
These tender, caramelized cubes of butternut squash are at home in almost anything! Top them onto a salad or a grain bowl, toss them with pasta, or blend them into hummus.
Baked Sweet Potato
Enjoy it as a side dish, or stuff it to make it a meal on its own.
Roasted Broccoli
My go-to way to cook broccoli! I love to eat the crisp, lightly browned florets in grain bowls for lunch.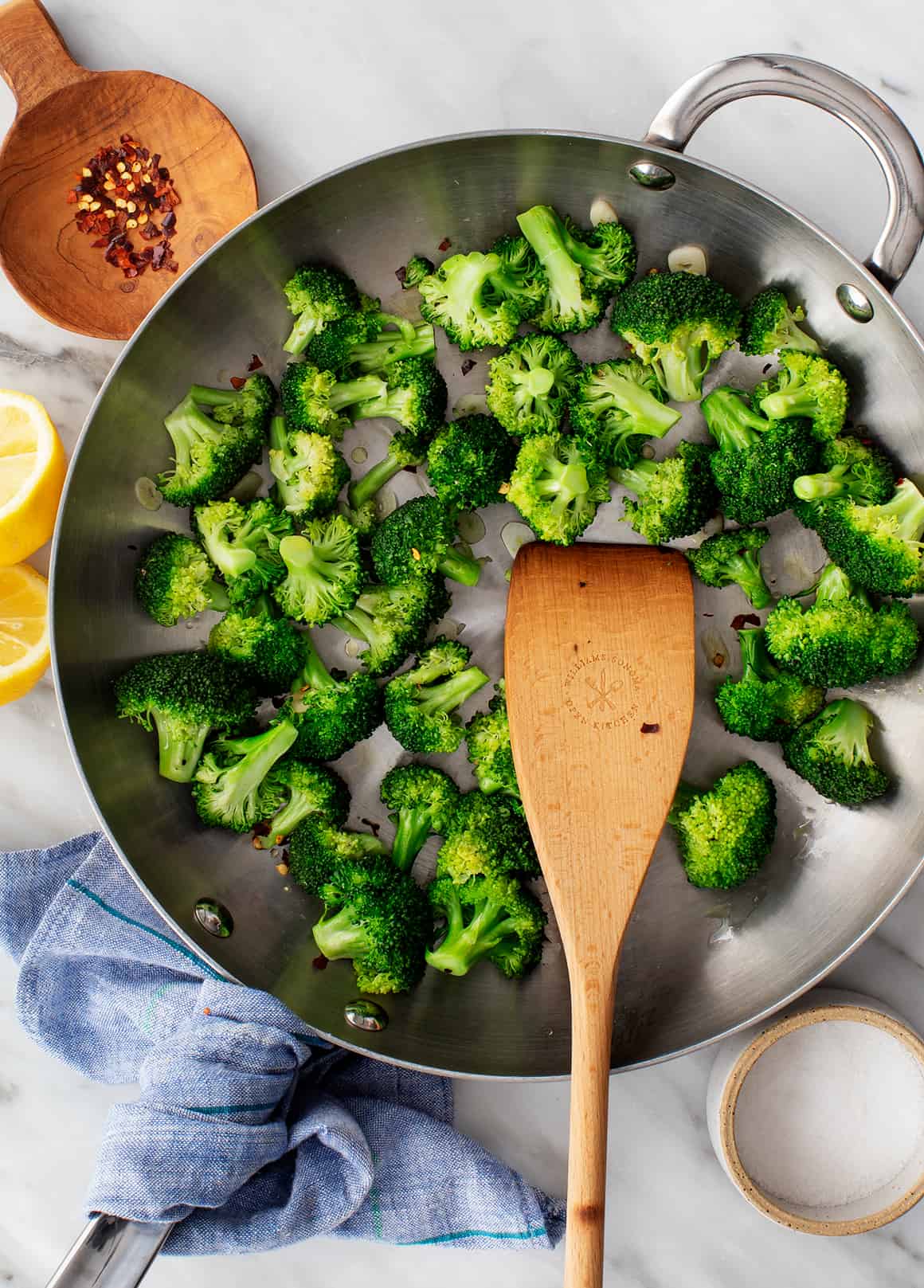 Sautéed Broccoli
This vibrant sauté cooks up in 5 minutes flat.
Crispy Roasted Brussels Sprouts
These crispy roasted sprouts are yummy on their own, but they're even better with a zingy lemon-thyme dressing on top.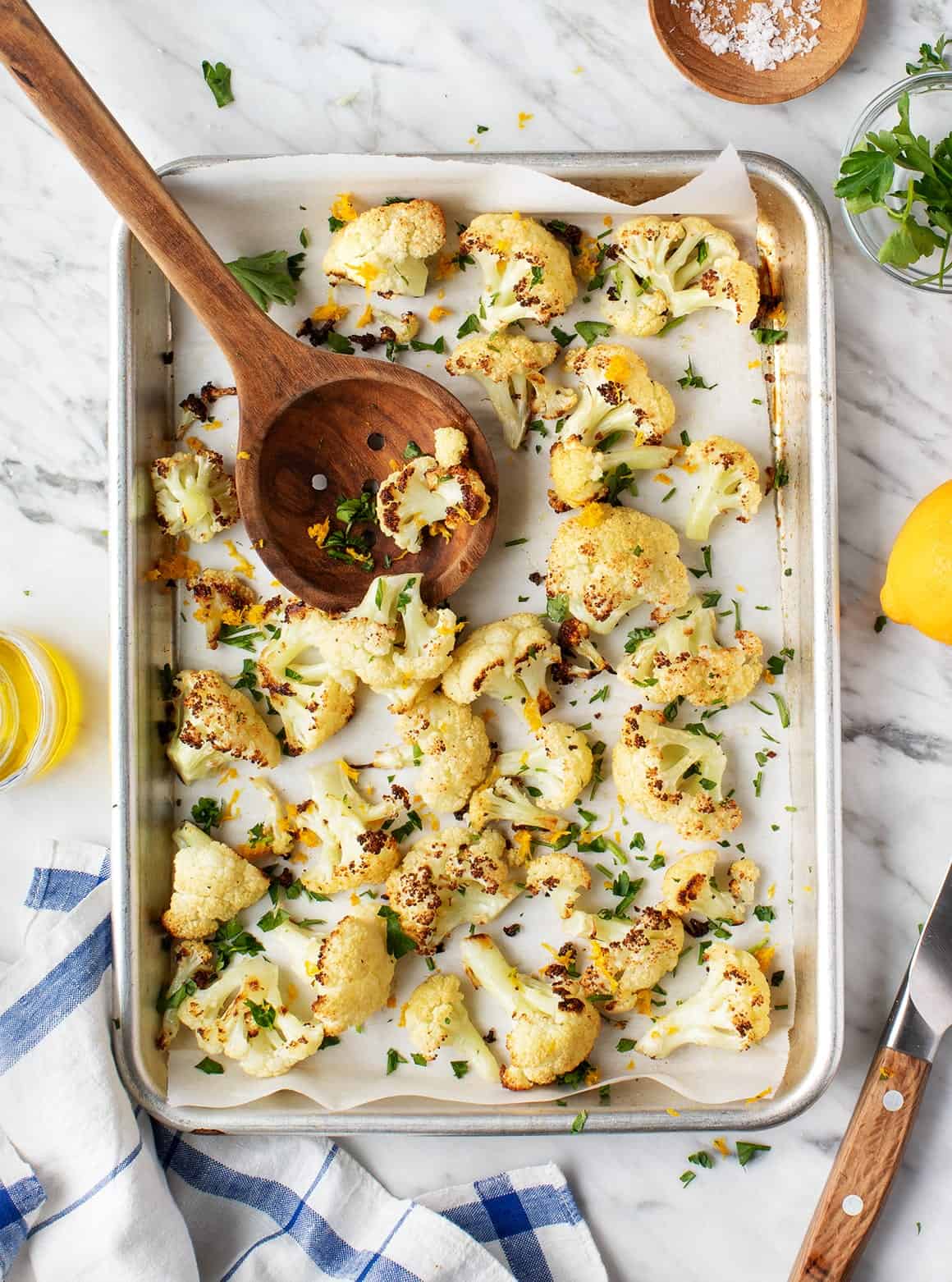 Roasted Cauliflower
Lemon zest and fresh herbs brighten this simple roasted cauliflower recipe.
Sautéed Kale
Serve it as a side dish, or add it to pastas, grain bowls, frittatas, and more.
How to Cook Asparagus
Grill it, roast it, blanch it, or eat it raw. We can't get enough of this spring veggie!
Sautéed Mushrooms
Rice vinegar and tamari bring out the mushrooms' rich, savory flavor.
What is Fennel? (And How to Cook It)
If you've never tried this versatile veggie, now's the time! It has a lovely licorice flavor, and you can roast it, sauté it, and even eat it raw.
Plant-Based Protein
Once people know what a plant-based diet is, their #1 question is, "What about protein?" Luckily, plant foods like beans, lentils, and soy are rich in protein. Check out these basic recipes to learn how to cook plant-based protein like a pro: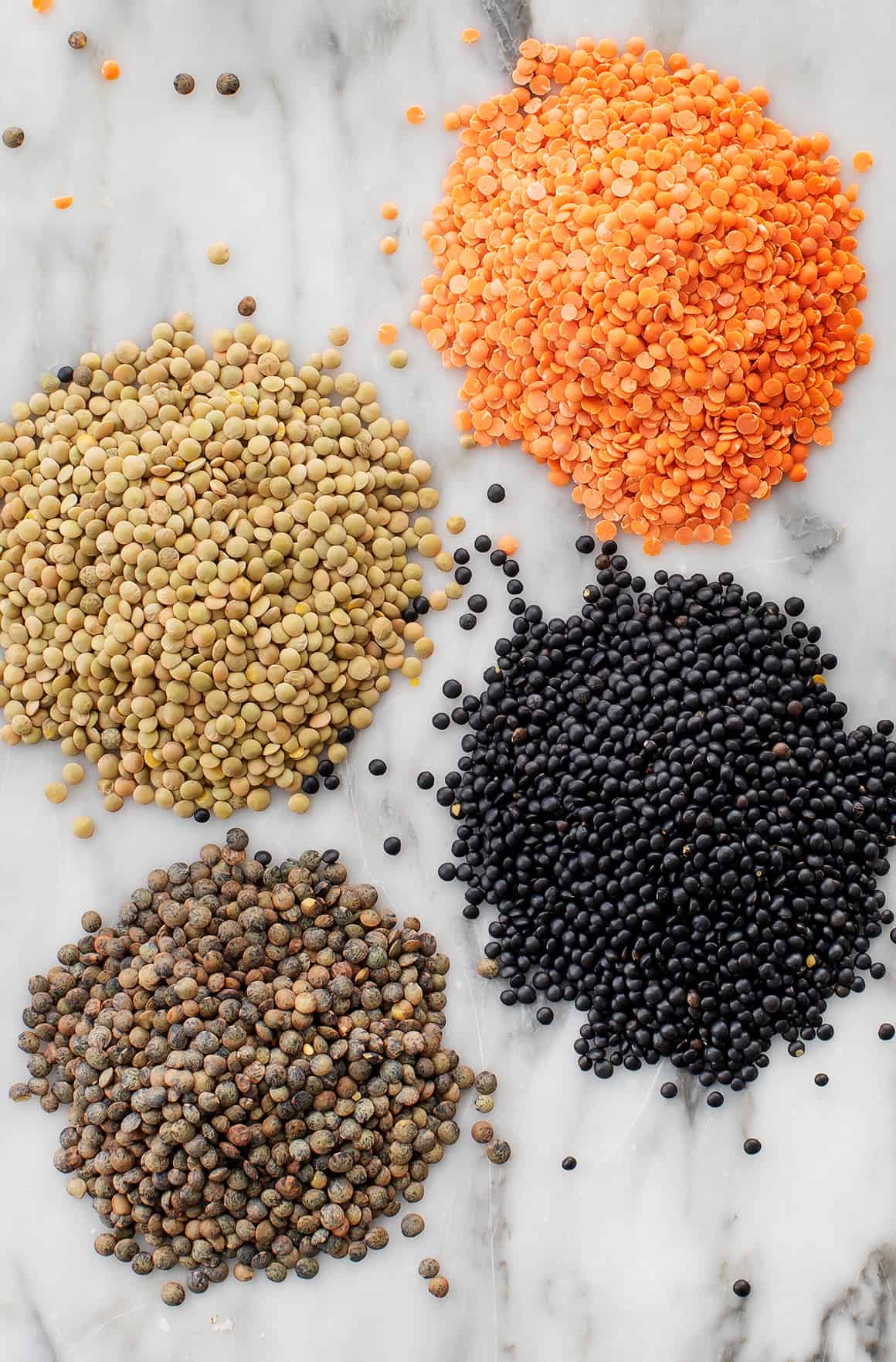 How to Cook Lentils
These little legumes are endlessly versatile! Simmer them in soups, toss them into salads, add them to bowls, or serve them as a side dish. They even blend into a creamy hummus-like dip!
How to Cook Dried Beans
Kidney, black, cannellini, navy, pinto, adzuki, and more! All these bean varieties are rich in plant-based protein. P.S. If you don't have time to cook dried beans, the canned kind works fine too. 🙂
Crispy Roasted Chickpeas
These crispy chickpeas are my favorite high-protein snack! They also add delicious crunch to salads and bowls.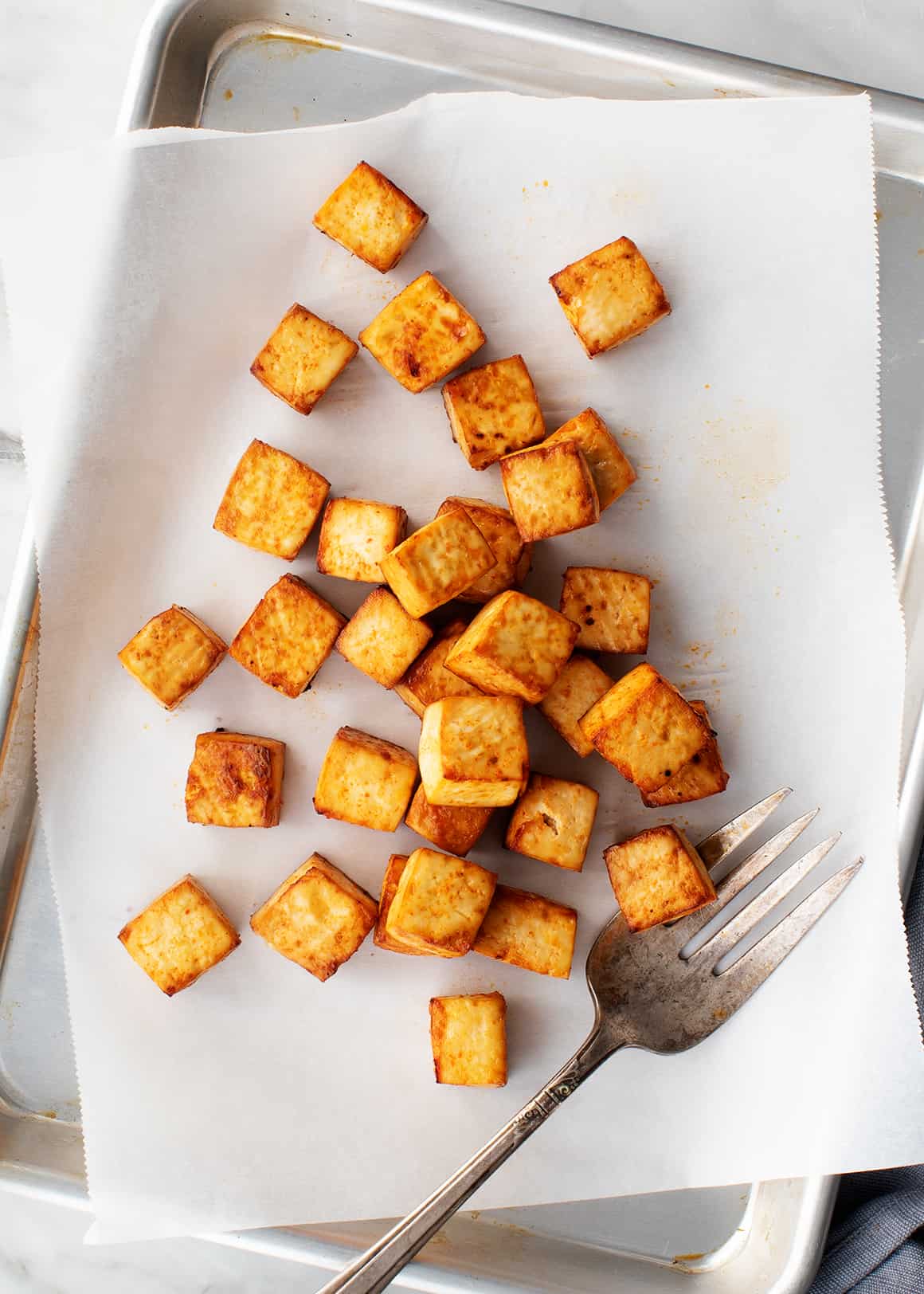 How to Cook Tofu
Tofu can get a bad rap for being bland, but if you cook it the right way, it's a super tasty protein source!
How to Cook Tempeh
I use this hearty, nutty protein source in everything from steamed bao buns to stuffed acorn squash!
Whole Grains
These healthy whole grains provide our bodies with energy, fiber, vitamins, and minerals. P.S. They contain plant-based protein too!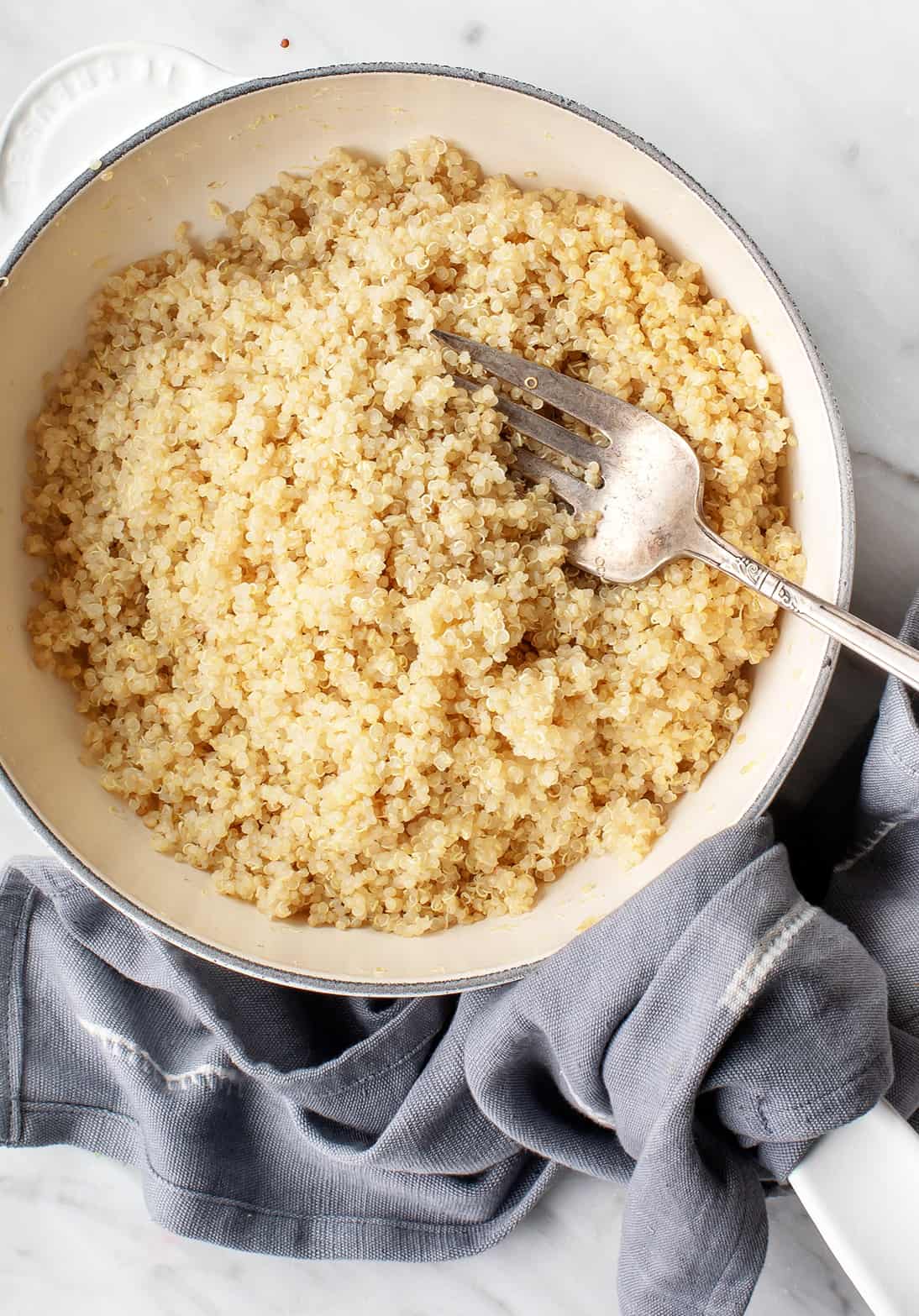 How to Cook Quinoa
Fun fact: Though I treat quinoa like a grain in my kitchen, it isn't actually a grain at all! Instead, it's a grain-like seed. Its high protein content makes it a great choice for people following a plant-based diet.
How to Cook Farro
Chewy, nutty farro is one of my favorite whole grains! Toss it with lemon juice and fresh herbs to make a simple side dish, or add it to any salad you please.
How to Cook Brown Rice
Add it to a salad, veggie sushi, or any of these 15 Rice Bowl Recipes! It's also the secret ingredient in this mind-blowing veggie burger.
How to Cook Wheat Berries
Like farro, wheat berries have a wonderful chewy texture and nutty flavor. I especially love them in this wheat berry salad!
Plant-Based Diet Dairy Replacements
Good news! You don't need dairy to cook delicious food. These basic recipes replace heavy cream, sour cream, and cheese remarkably well in a variety of dishes. They're not nutritional substitutes for dairy, but they will help you cook satisfying meals if you choose to reduce your dairy consumption.
Cashew Cream
Where would I be without this cashew cream recipe?! I use it like sour cream on baked potatoes and in my French onion dip, and it makes a wonderful cream sauce for pasta and pizza. To get your cashew cream really creamy, you'll need a high-speed blender. I love my Vitamix!
Best Vegan Cheese
This ooey, gooey vegan cheese sauce is every bit as tasty as the real thing, but it's made with plant-based ingredients like cashews, sweet potatoes, and potatoes! I love to toss it with pasta to make vegan mac and cheese, drizzle it over chips to make healthier nachos, and use it as a dipping sauce for homemade soft pretzels.

What's next?
If you're curious about a plant-based diet, consult with a health professional about whether it could be right for you! In the meantime, explore these collections of our favorite vegetarian and vegan recipes:
Plant-Based Diet 101: Roasted Vegetables
An essential part of any plant based diet - vegetables! We love these roasted vegetables as the base of so many plant-based meals.
Ingredients
2

cups

cubed butternut squash

2

cups

halved Brussels sprouts

2

cups

cauliflower florets

2

carrots

,

cut into 1-inch pieces

1 to 2

turnips

,

cut into 1-inch pieces

1

small red onion

,

cut into wedges

1

cup

halved red radishes or cubed daikon radish

Extra-virgin olive oil,

for drizzling

Sea salt and freshly ground black pepper

Lemon wedges
Instructions
Preheat the oven to 425°F and line 2 large baking sheets with parchment paper.

Choose any vegetables you like from the list above and place them in separate rows on the baking sheets, grouping vegetables with similar cooking times together. See the notes below for the approximate roasting times for each vegetable pictured. Drizzle with olive oil and sprinkle with salt and pepper. Roast until tender and golden brown around the edges, tossing halfway through.

If you're roasting two sheets in the oven at the same time, switch racks halfway through so that the vegetables on both sheets brown evenly. Remove the vegetables from the sheets as they're done. Season to taste with more salt, pepper, and squeezes of lemon.
Notes
Butternut squash: 30 to 35 minutes
Brussels sprouts: 25 to 35 minutes
Cauliflower: 25 to 30 minutes
Carrots: 15 to 25 minutes
Turnips: 25 to 30 minutes
Onion wedges: 30 minutes
Radishes: 10 to 15 minutes