Jack and I took a day trip to Hamilton Pool, near Austin Texas. Check out our picnic perfect menu!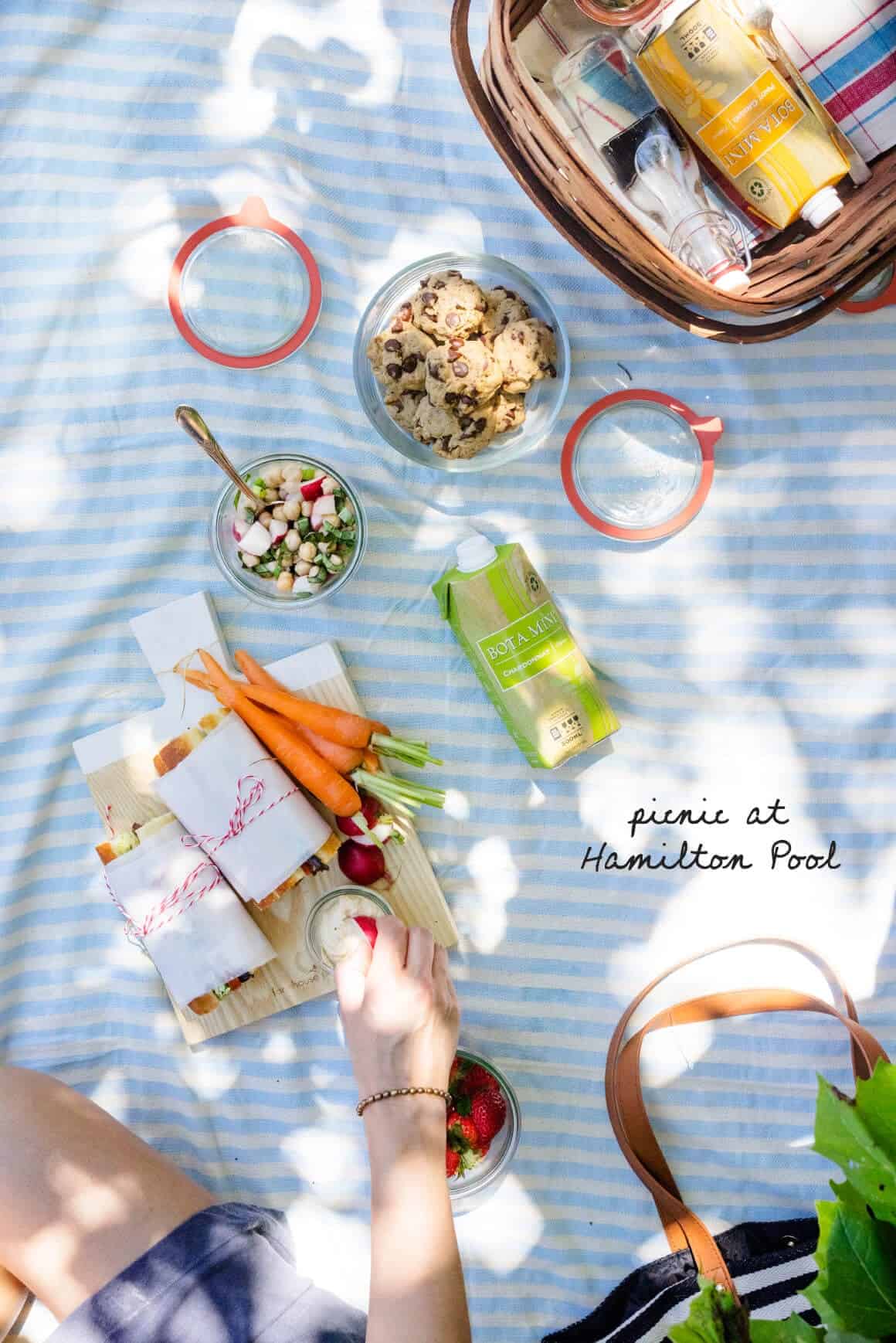 Since Jack and I first moved to Austin, we've loved exploring all of the local natural springs and watering holes. The heat here in the summertime is no joke and the best way to beat it is by getting around some water.
A few weeks ago, we took the day off and spent a lovely afternoon hiking and picnicking at Hamilton Pool. For this post, we're partnering with Bota Box to share our little local adventure. Hamilton Pool is SO beautiful.It's a natural pool with a gorgeous 50-foot waterfall. It's about a 40 minute drive outside of Austin – an easy half-day trip.
There's a quarter mile hike down to the pool. It's scenic, but be sure wear decent walking shoes that will probably get a little muddy. Another quick tip: pack a lighter picnic than I did above unless you have as nice a husband as I do who will carry it all. (note: glass containers actually aren't allowed, as we discovered later. Bota Mini's are perfect to bring along since their alternative packaging contains no glass). 
Here we go!
The pool was naturally created thousands of years ago when the dome of an underground river collapsed due to massive erosion. It's fun (and totally safe!) to hike around the massive limestone formations. Be sure to grab a walking stick at the beginning of the trail, it was surprisingly helpful.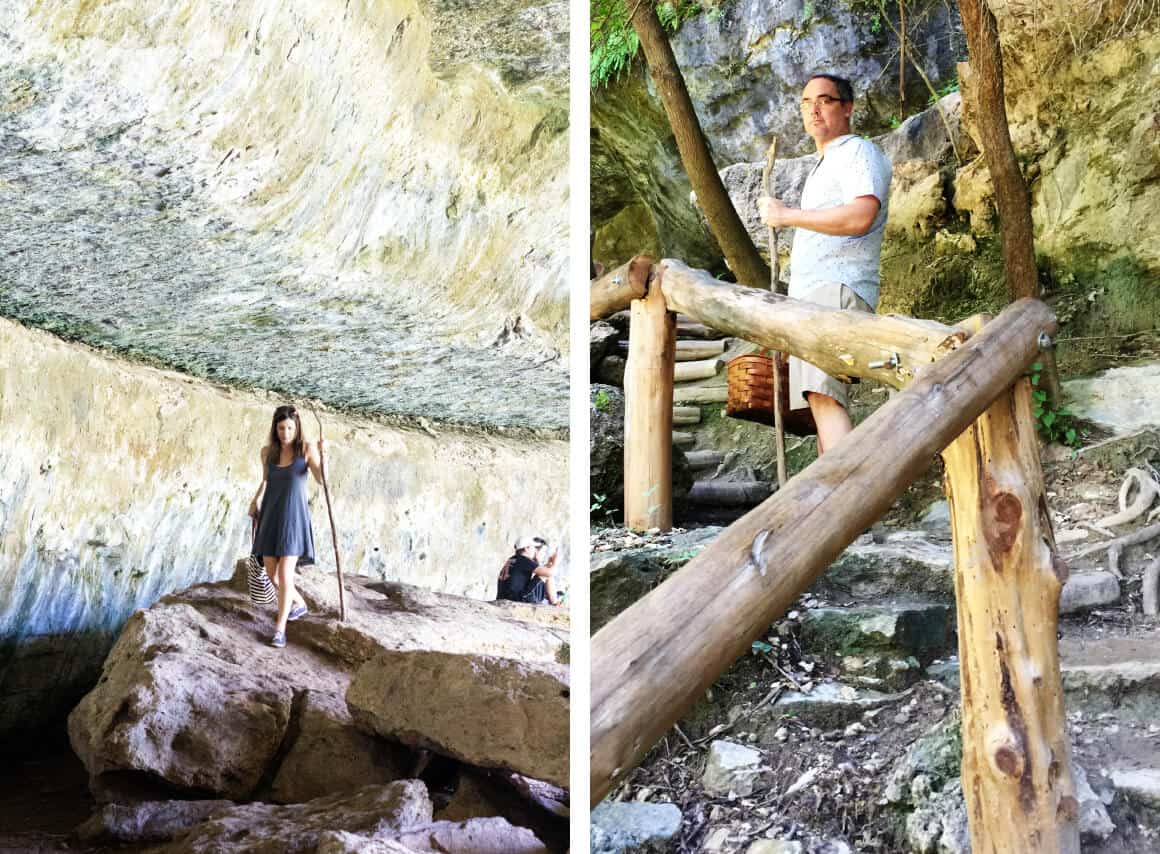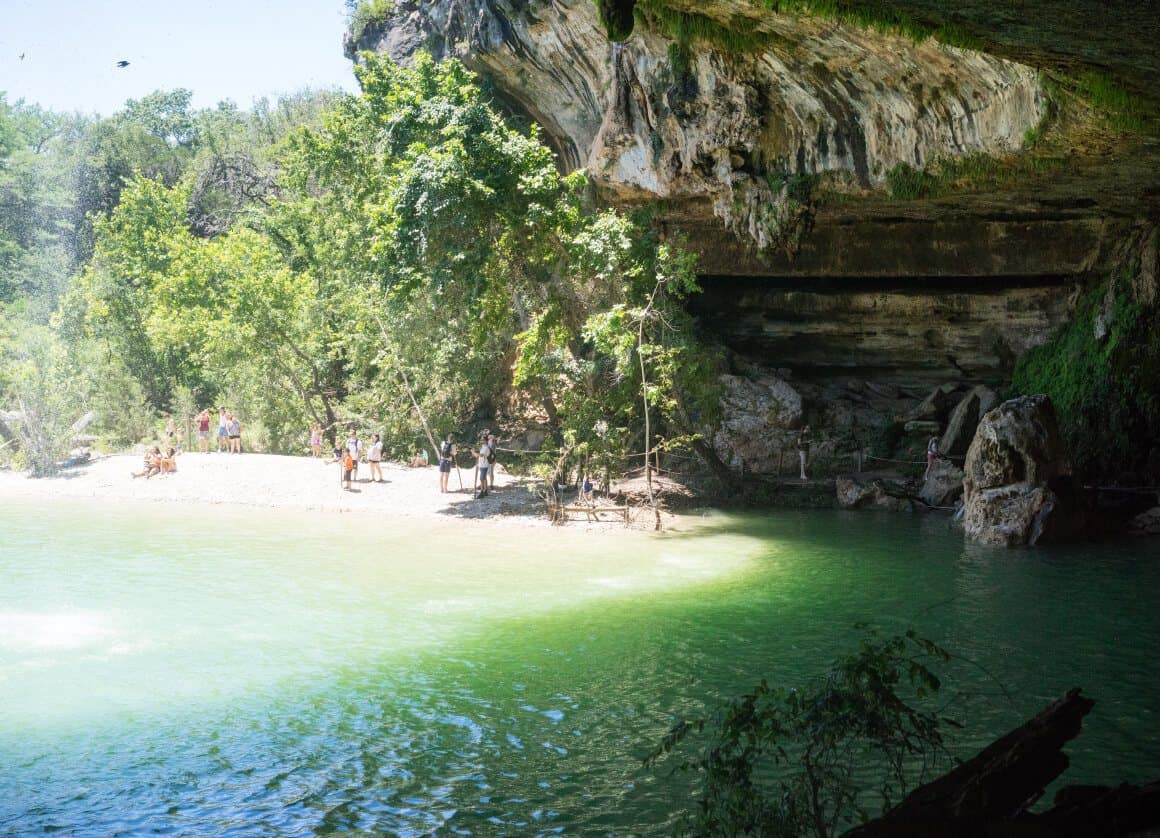 The day we were here, swimming wasn't allowed, but that didn't hold us back from enjoying our picnic on the small beach. I packed my favorite picnic sandwiches, hummus & veggies, a lemony chickpea & radish salad, and these vegan chocolate chip cookies. We brought Bota Minis because what's a picnic without wine? The Bota Minis are so convenient and easy to pack. Because the weather was warm, I packed their Mini Pinot Grigio and Chardonnay white wines.
I just loved spending this day with Jack. It really reminded me that we should get away from our computers and go explore something new, yet nearby, more often.
A couple of tips before you go: be sure to make a reservation, they only let a certain number of people in at a time and, especially in the summer, it gets full. If you can take off a weekday afternoon, I highly recommend it!
This post was created in partnership with Bota Box. All opinions are my own!