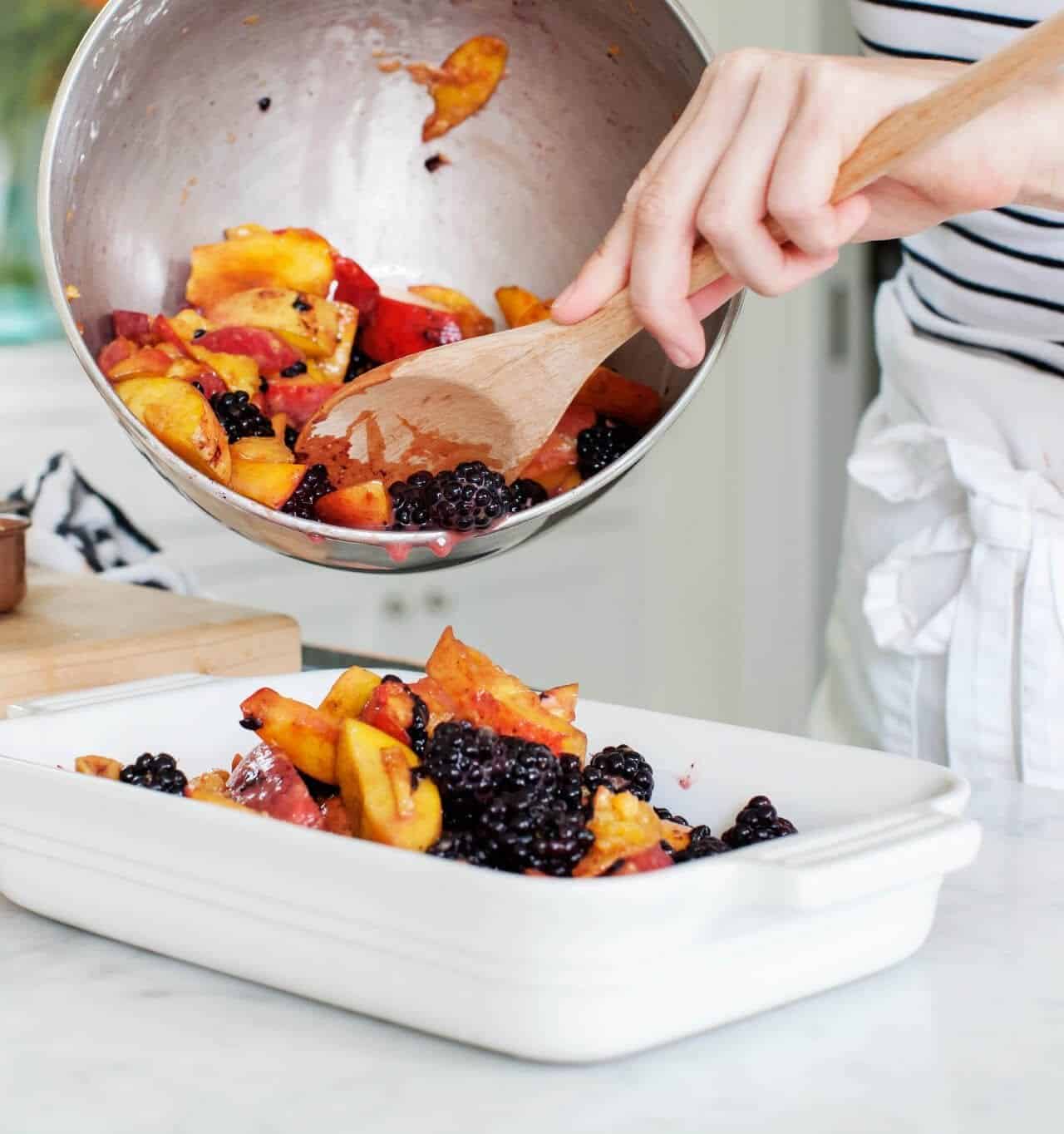 Remember the peach and blackberry crumble from this dinner party? Click over to The Yellow Table for the recipe! Trust me, you've gotta make it before peach season is over.
And here are some other summery recipes I've been drooling over lately…
I'm not an expert pie-maker, but I think I could handle this Ginger Peach Galette.
Sweet Corn, Peach and Cherry Salad – so seasonal!
This Baked Feta with Tomatoes makes me want to take a trip to Greece.
The prettiest Blueberry Cake I've ever seen.
I'm loving this new-to-me blog The Clever Carrot and her Summer Crunch Salad.
Because I can't have enough peaches: Peach & Blueberry Cheese Toasts.
I'll take this Chopped Kale Salad with Nectarines for lunch any every day.
Blueberry Coconut Dark Chocolate Oat Cookies and the funniest bake sale story.
Sinless Superfood Devil's Food Donuts. I'll take two please.
Avocado Caprese Wrap. Seriously, is it lunchtime yet?