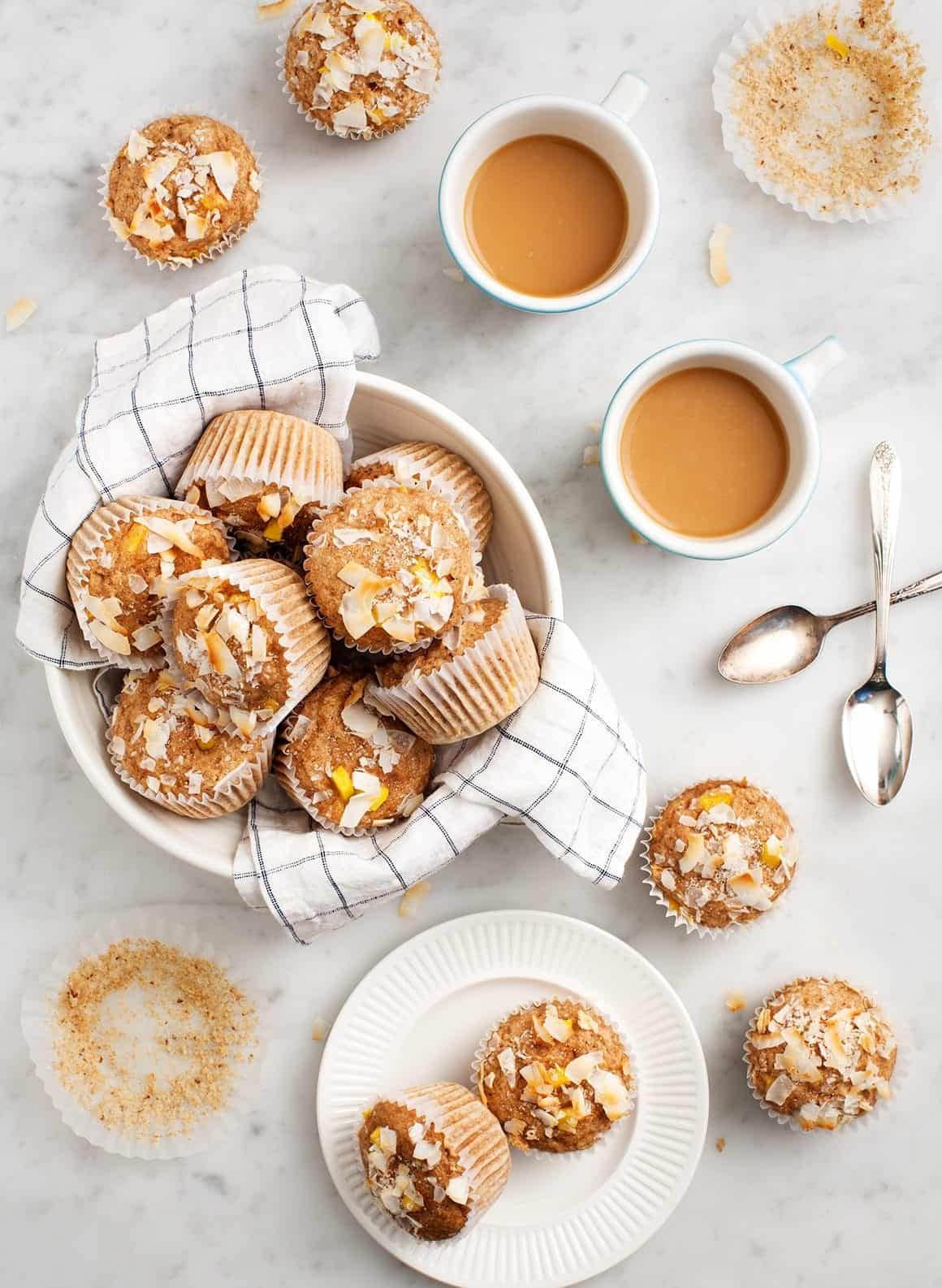 Muffins have such a special place in my heart. Growing up, my family ate muffins for breakfast nearly every day and it was awesome. My sister and I would *think* we wanted the colorful cereals that the other kids had. We'd beg my mom to buy them and when she would, they'd end up going stale on the top shelf in the pantry. Nothing beat a warm muffin and a big glass of milk first thing in the morning. Of course, I've since nixed the milk part, but my love for muffins continues.
These muffins, made with Almond Breeze Almondmilk Coconutmilk, are my new favorite morning treat.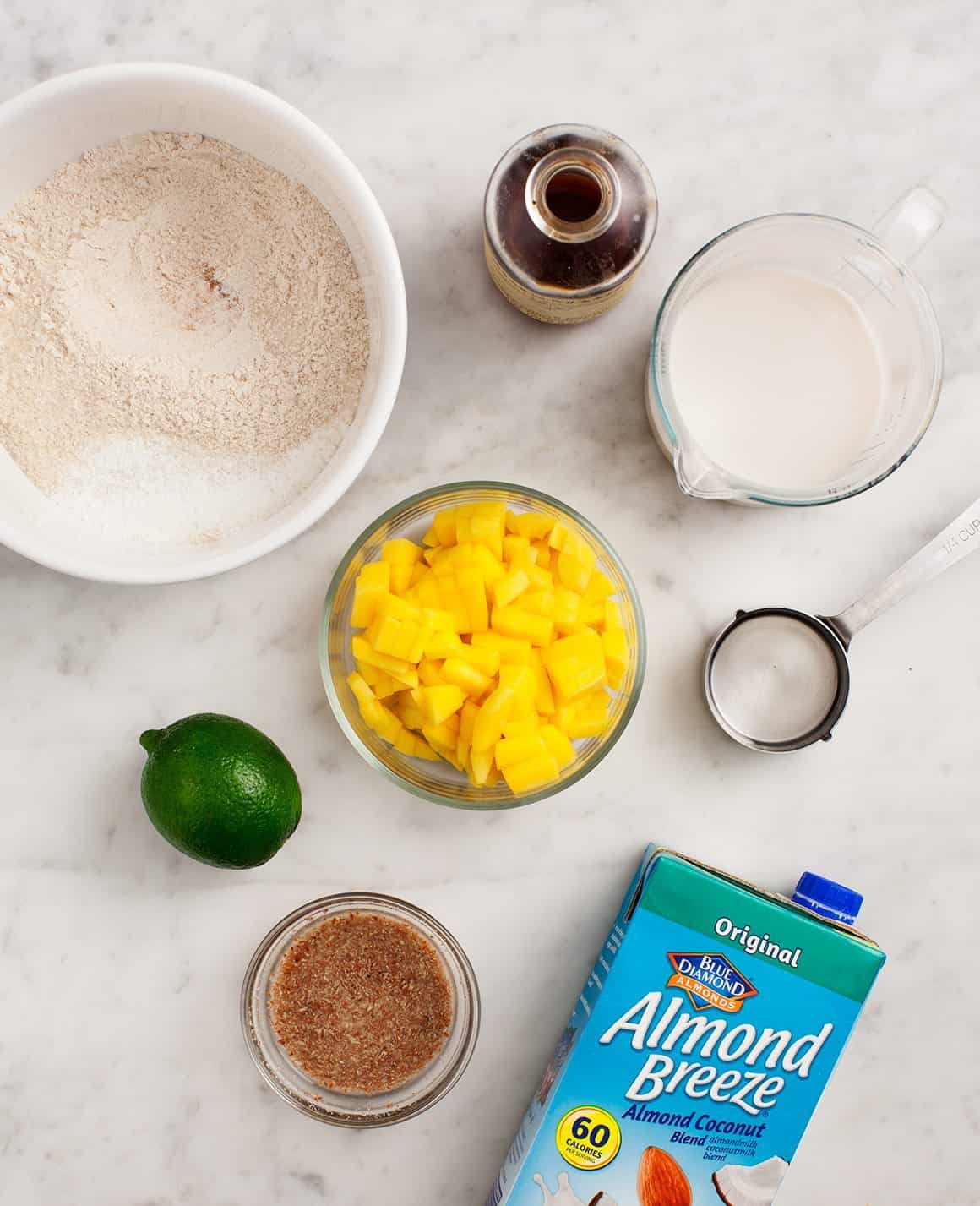 Now, these are not your giant bakery muffins – huge and over the top – these are the lightly sweet, small, everyday sort of muffins. They're studded with chopped mango and topped with toasted coconut flakes. The lime juice helps them rise and a mixture of flax binds them together – although these can also be made with an egg if you do not have flax, see the recipe below.
Almond Breeze Almondmilk is my go-to nondairy milk for baking, but the Almond Coconut Blend works especially well here to enhance the light coconut flavor.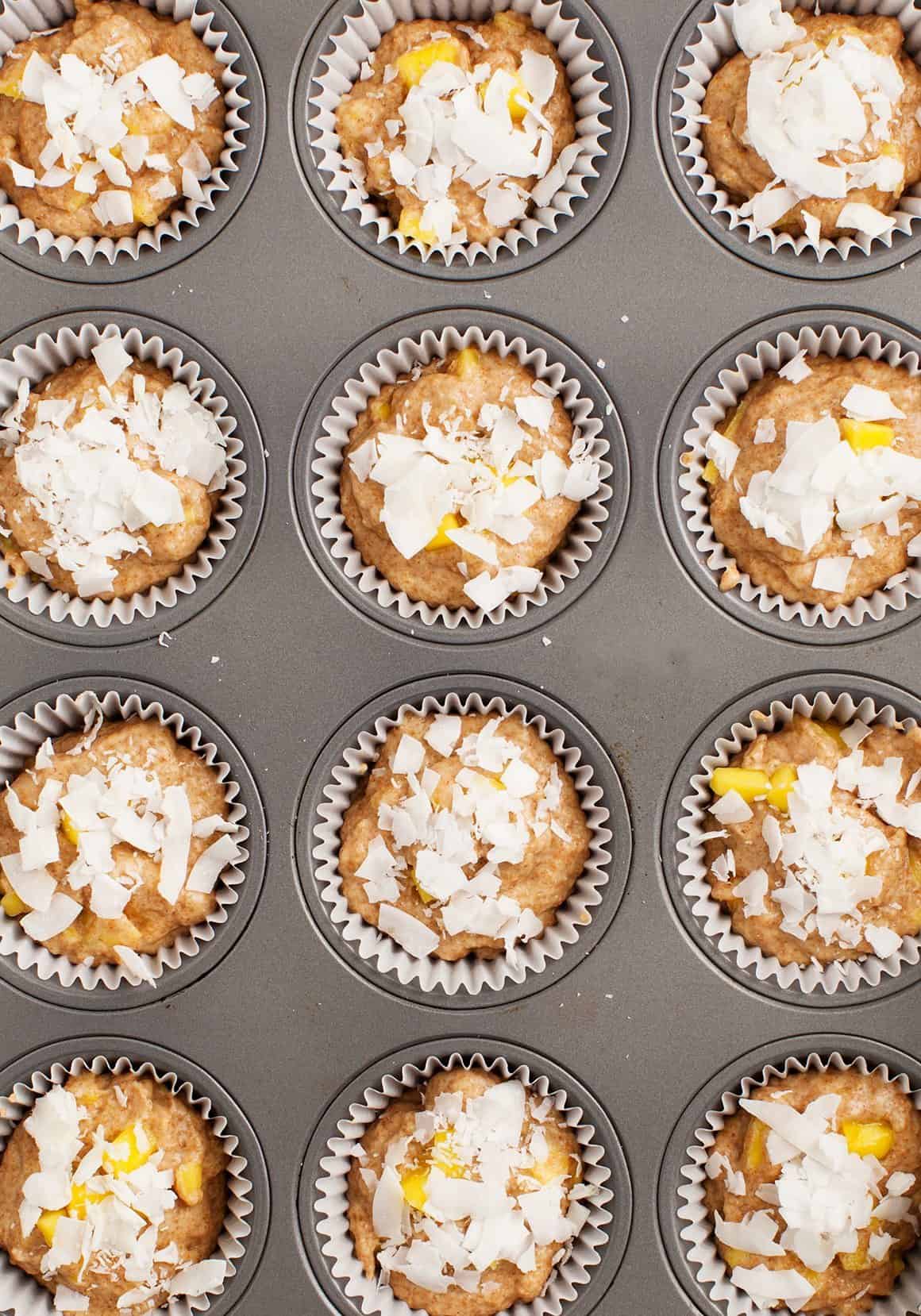 These are best right out of the oven but they also freeze well! Store them in an airtight bag in the freezer for up to a month. Pop them in the microwave for 20 or so seconds for a warm muffin-y breakfast or snack.