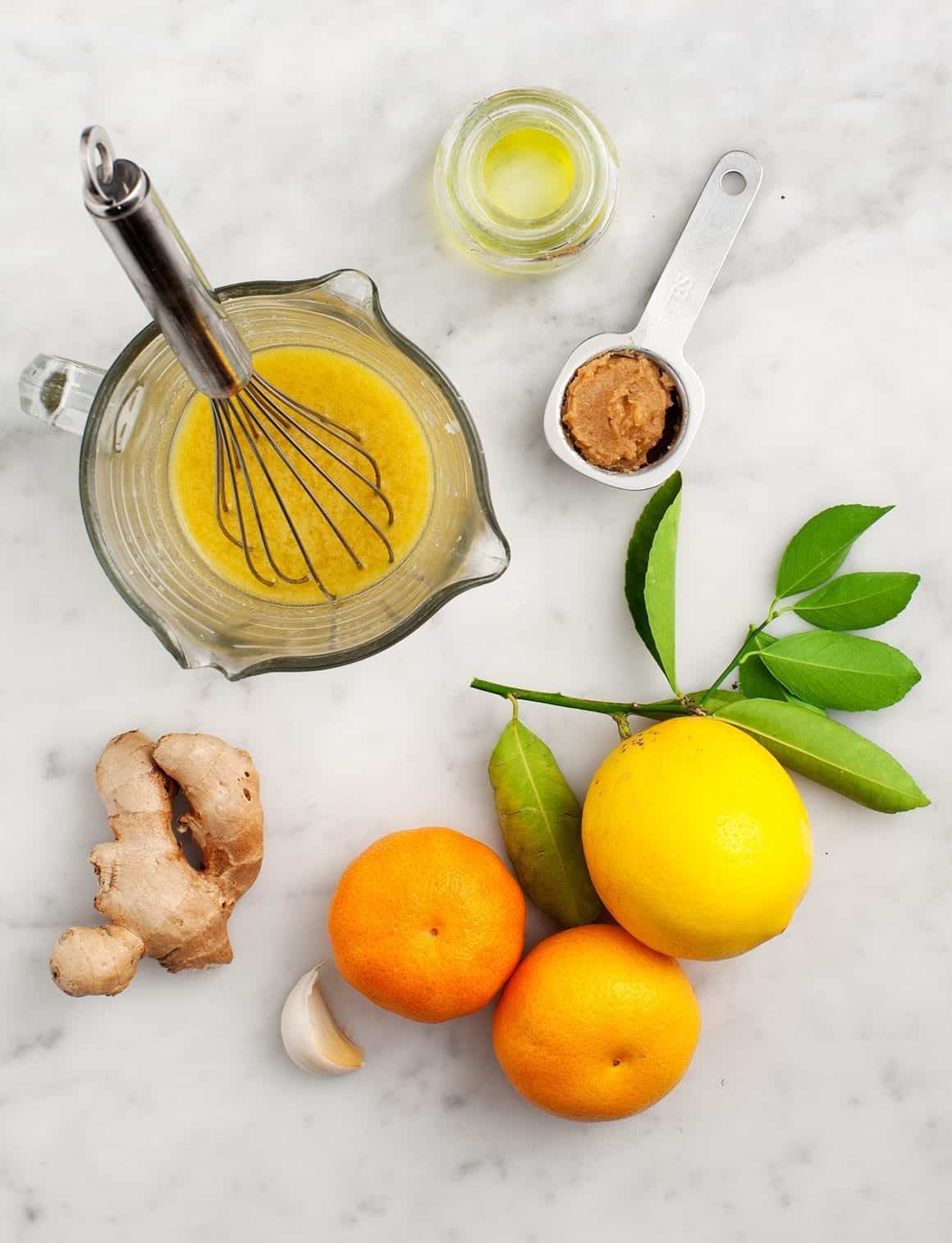 Popping in today with a really quick recipe! It's citrus season and this is a simple zippy dressing that I've been putting on everything lately. It's a bright, tangy combination of clementine, lemon, miso, garlic and ginger. All of these ingredients also have detoxifying properties – so consider this a little health kick after last week's Valentine's treats.
Here are a few ways that I like to use it:
– Pour it over sliced cabbage and other crunchy veggies and make a slaw. Let it all marinate in the fridge together for a few hours or overnight.
– Over simple steamed veggies. Easy as that.
– Salads of course! And grain bowls. It makes simple veggies really sing.
– Tossed with cold noodles and stir fried veggies. Add a protein of your choice and some toasted cashews or peanuts.