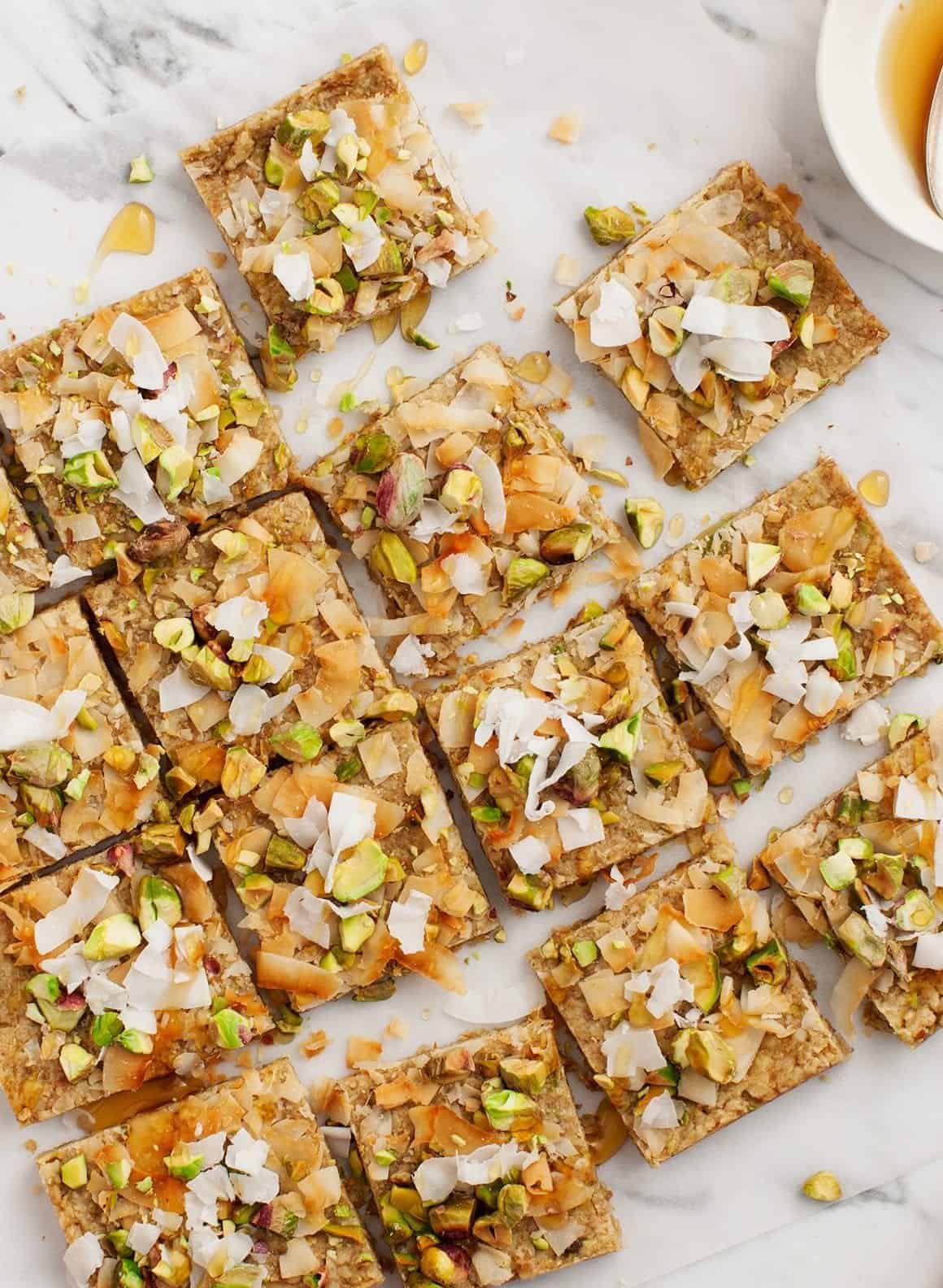 I'm excited to share this recipe today – these Pistachio Oat Squares are SO delicious!
It's spring which means that the best cookbooks are coming out now. You know the ones – they're brimming with fresh healthy, veggie-ful recipes. This recipe is from Jessica Murnane's book One Part Plant. If you're not familiar with my blog pal Jessica, you should go listen to her podcast – she's hosted all of your favorite food bloggers (including yours truly!) and other inspiring folks who are part of the plant-forward food community.
Her mission is simple – to inspire people to eat one plant-based meal a day. No judgement, no strings. Simple as that. The cookbook reflects her vision with accessible, easy to prepare, yet delicious recipes like these oat squares.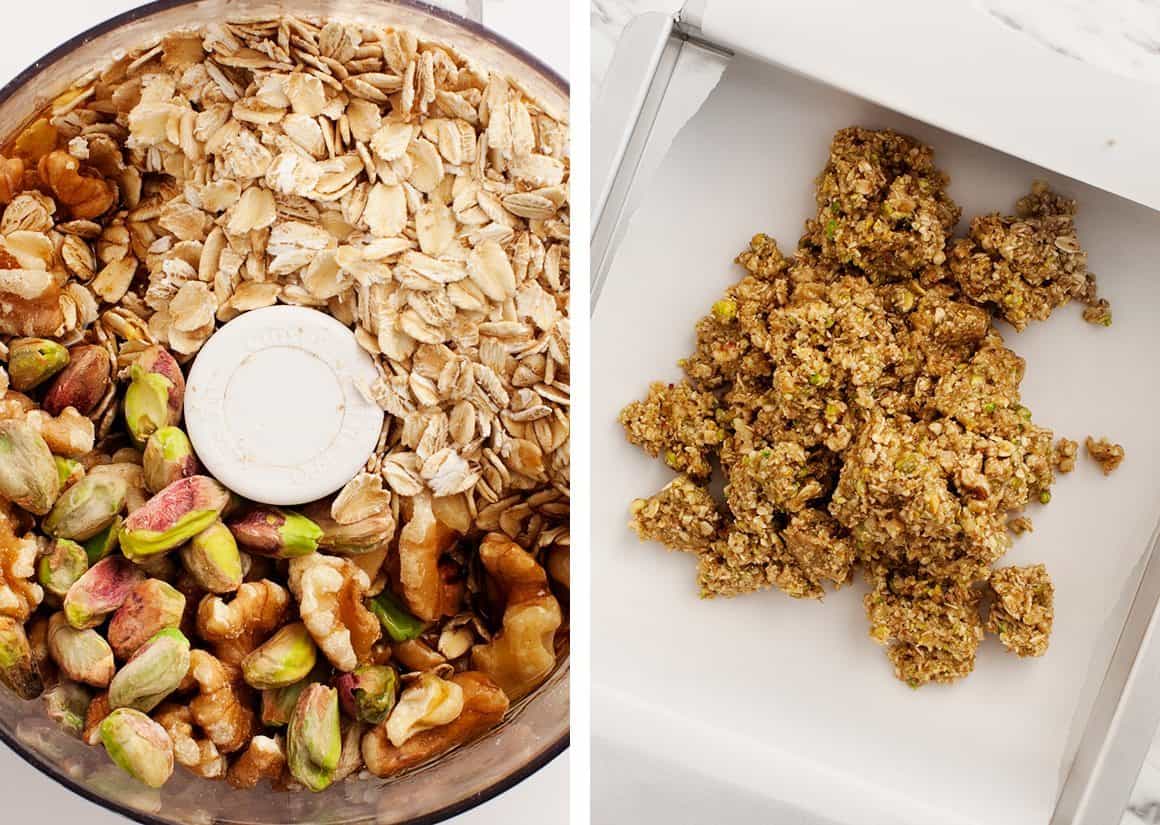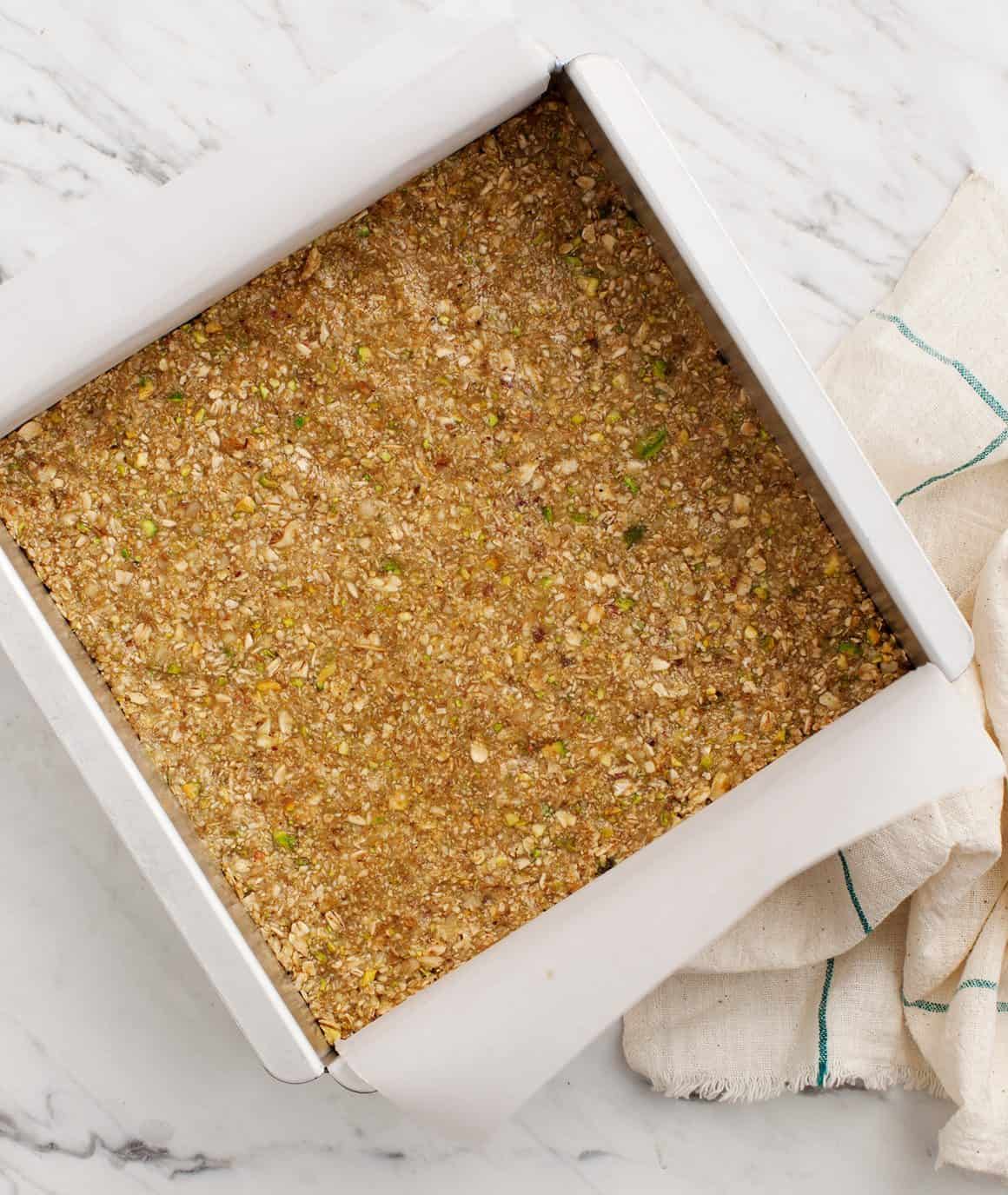 These are in the "snack" section of her book – Jessica noted that they're a little too sweet for breakfast but not quite sweet enough for dessert. Well, um… I ate these for dessert and then again the next morning for breakfast – they're addictive!
While these look so pretty with pistachios, I feel like this recipe would easily lend itself to the use of other nuts if you don't happen to have pistachios on hand. These were so easy to make – go run to your kitchen now if you're craving a lightly sweet, nutty, oaty snack!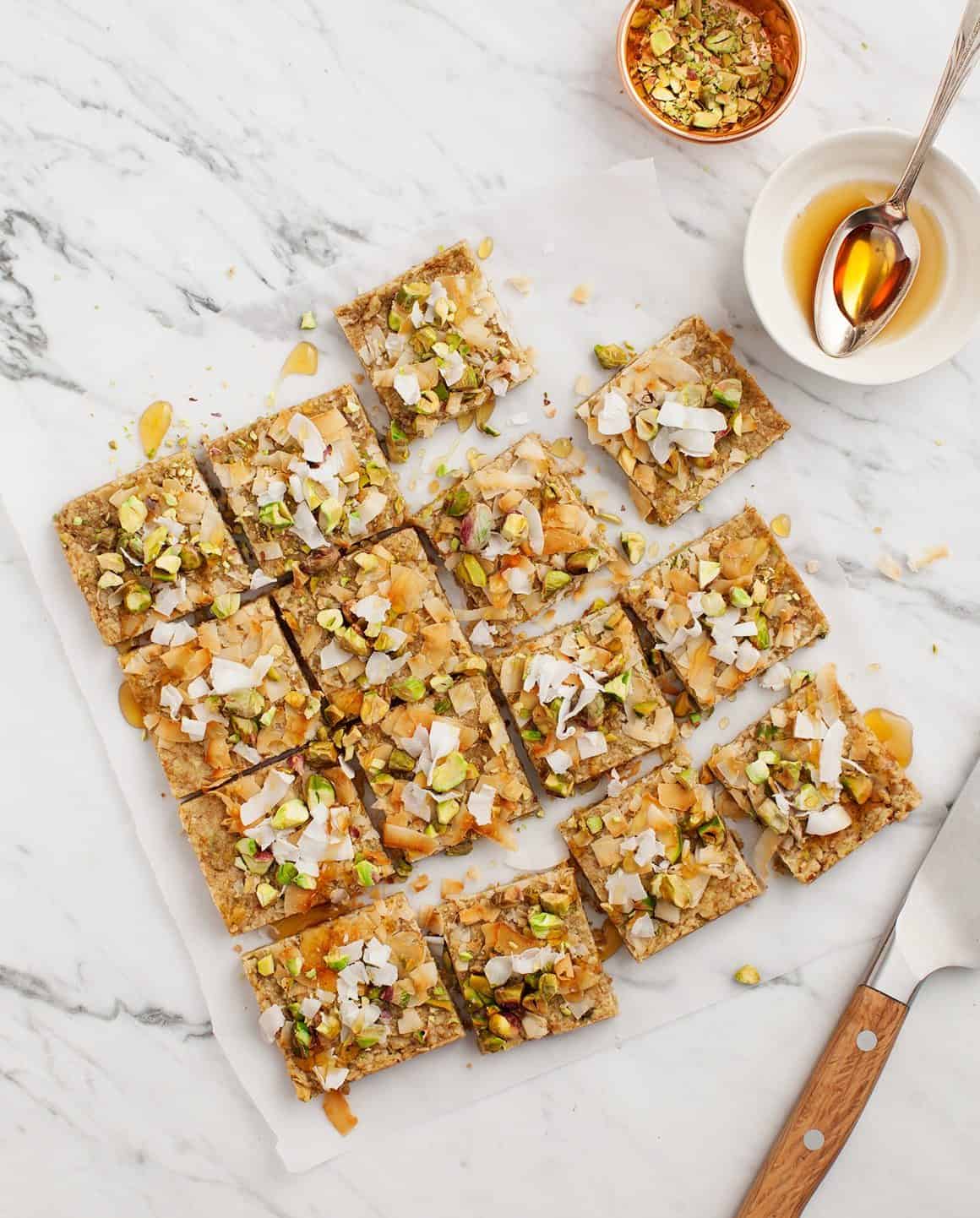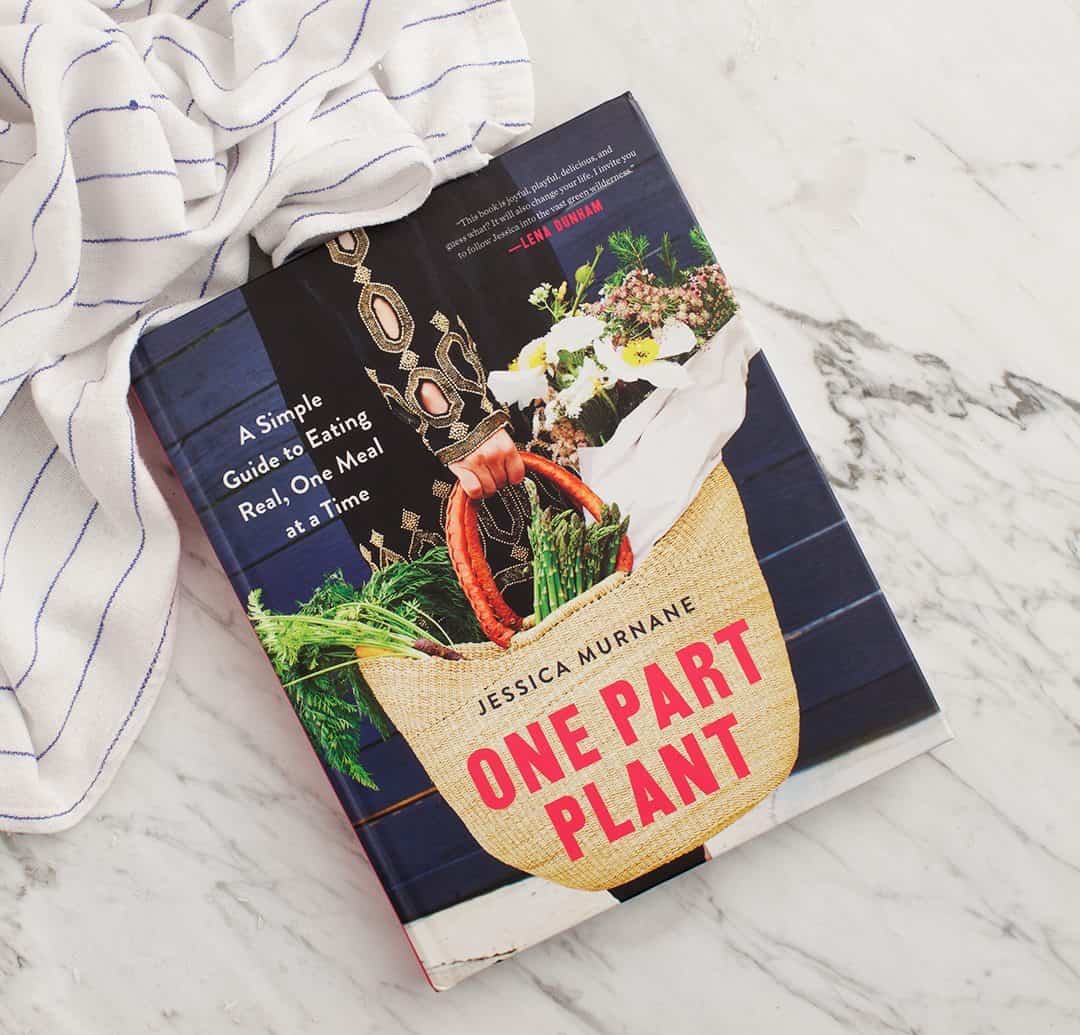 This lasagna recipe is next on my to-make list – yum!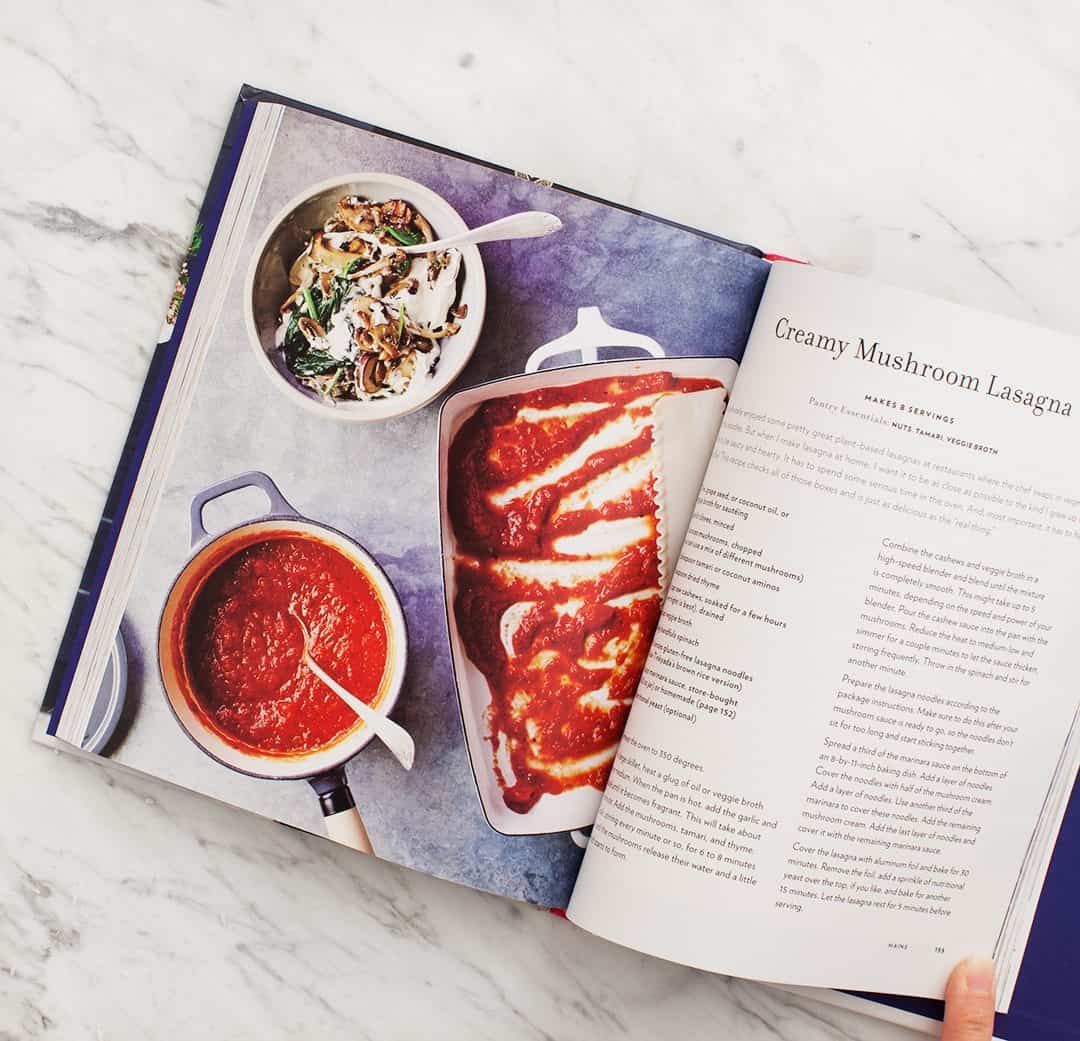 Oh, and go get her book!