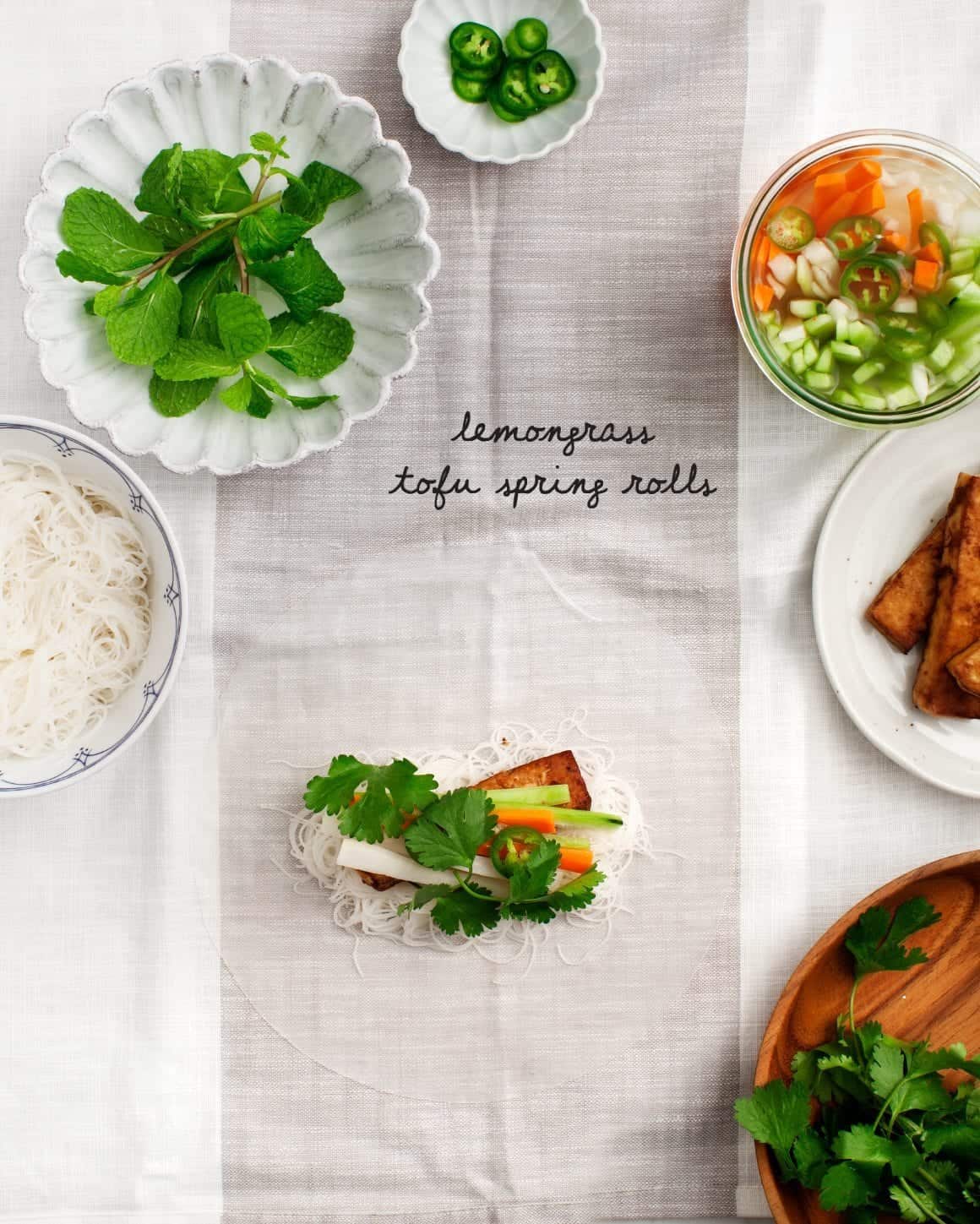 A few years ago, I posted Seared Tofu Banh Mi sandwiches on the blog and to this day they are one of our most popular recipes. I love a good Banh Mi, so I'm not at all surprised. This recipe is a version of that – sans the bread. Not that I feel there's anything wrong with a good toasty baguette here and there, but in an effort to lighten things up I present spring rolls. Or should they be called summer rolls? Either way, let's get on with our banh-mi-like filling.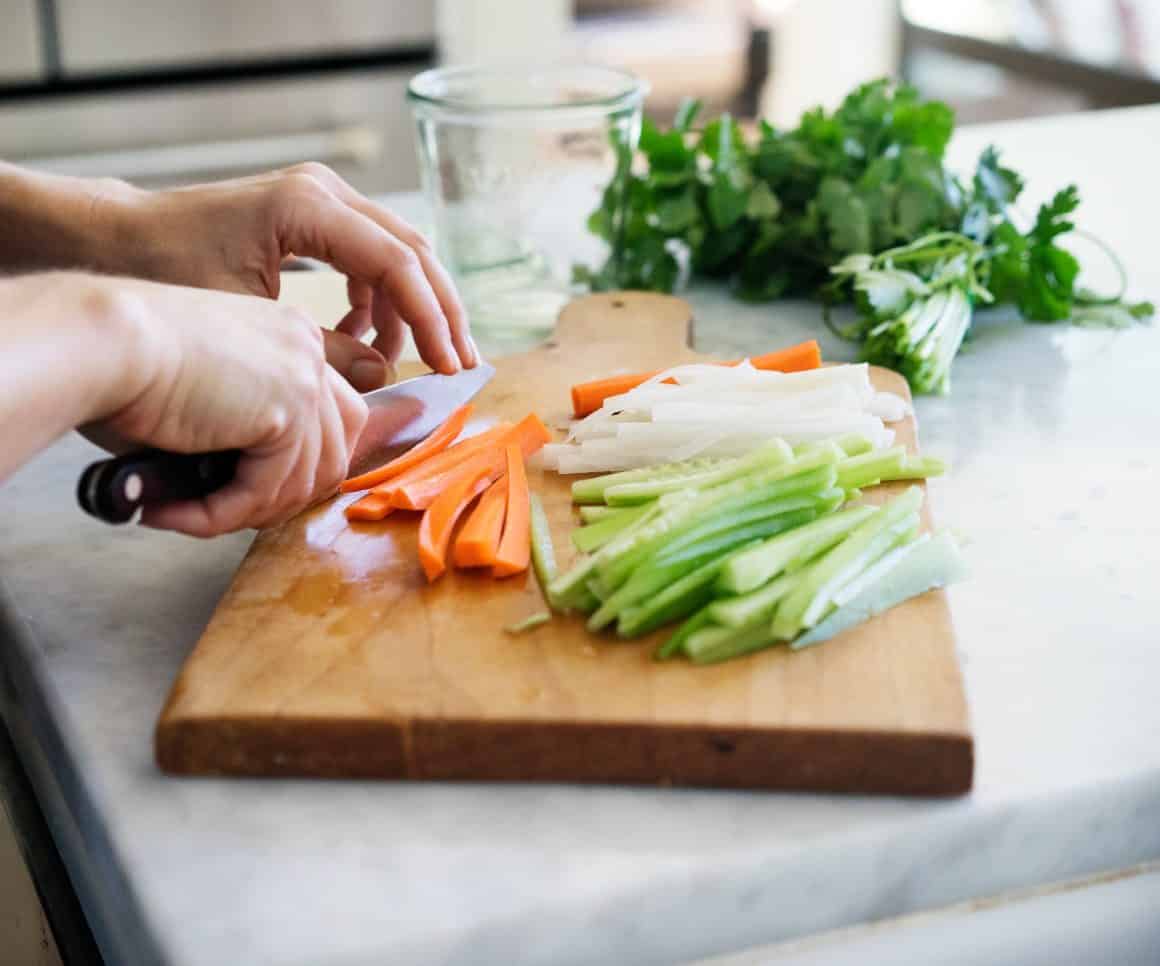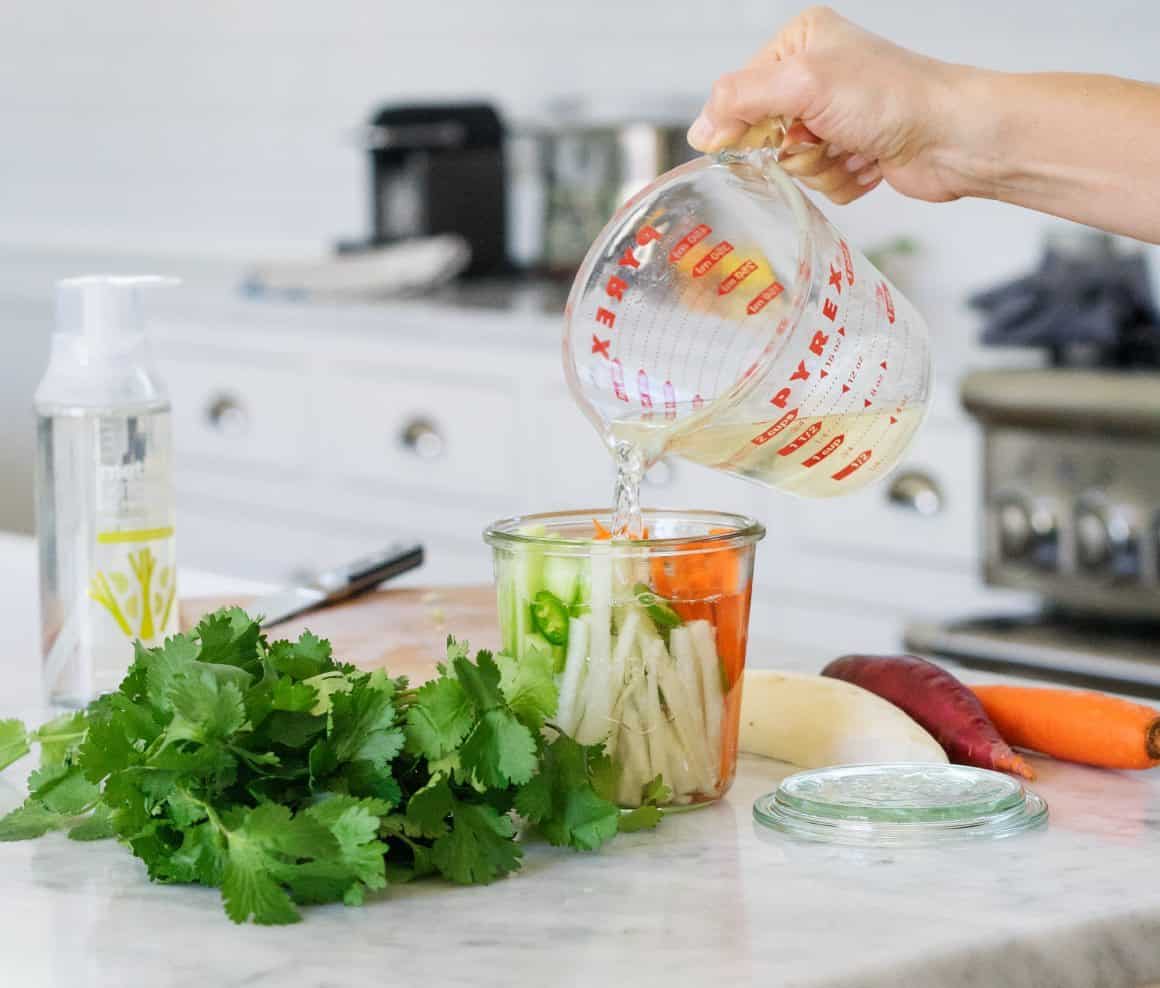 There are a few steps involved in this recipe, but up until the rolling, everything can be made in advance. The recipe starts by making banh mi pickles. After you make them, they can be stored in the fridge for at least a month, so you'll be prepared next time a banh mi craving hits.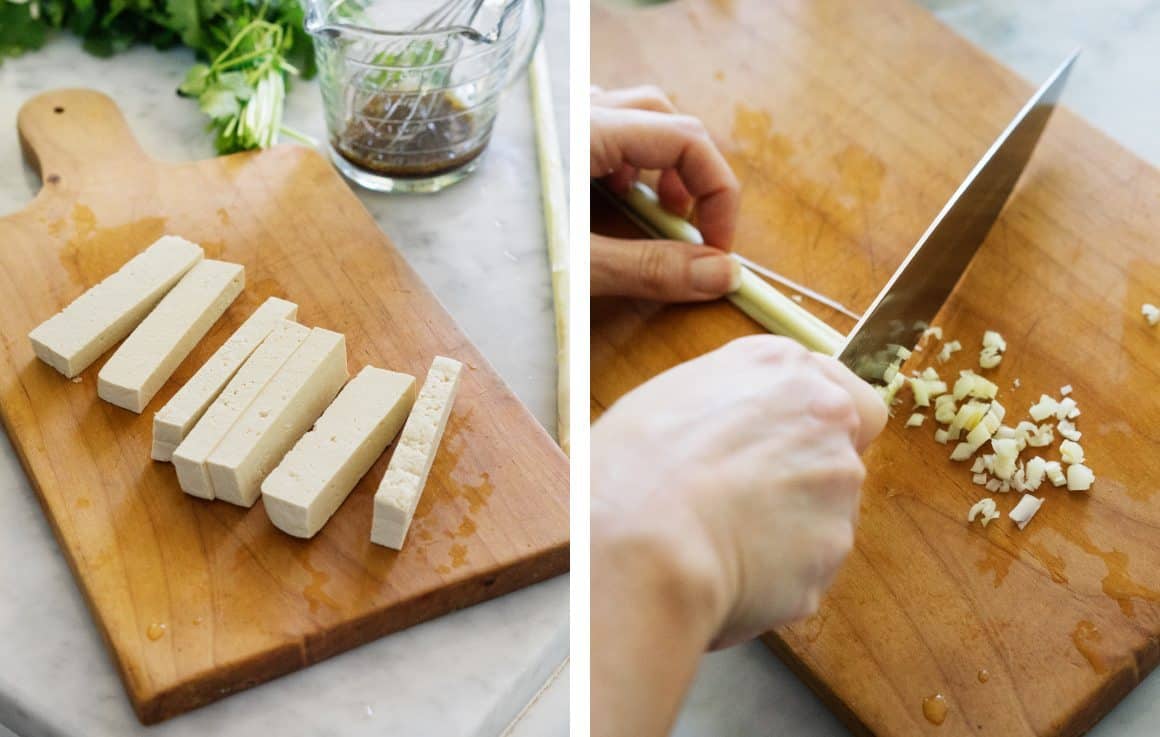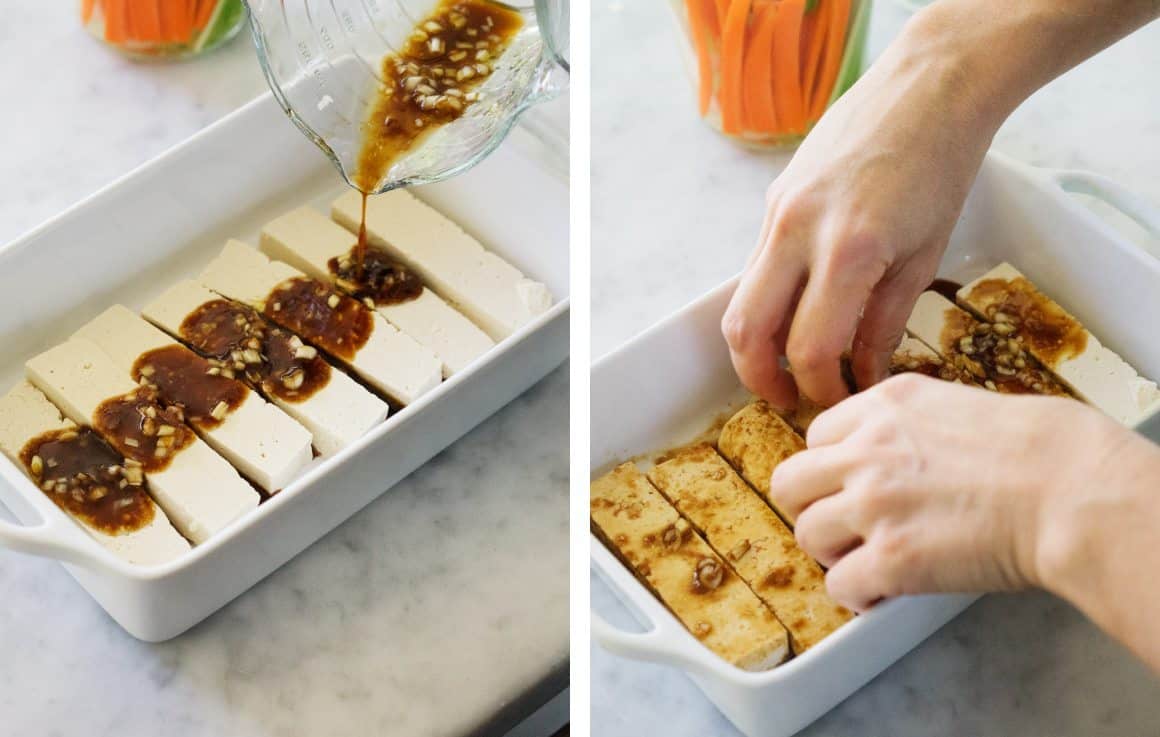 Next, marinate the tofu in a garlic-tamari-lime-lemongrass mixture. This post is the last in the series of our partnership with method (see post's 1, 2, and 3). The inspiration behind this post came when method asked me to come up with a lemongrass recipe inspired by their lemongrass scented kitchen wash. I think this is my favorite of them all because I just love lemongrass. Love & Lemongrass will be our next blog's name.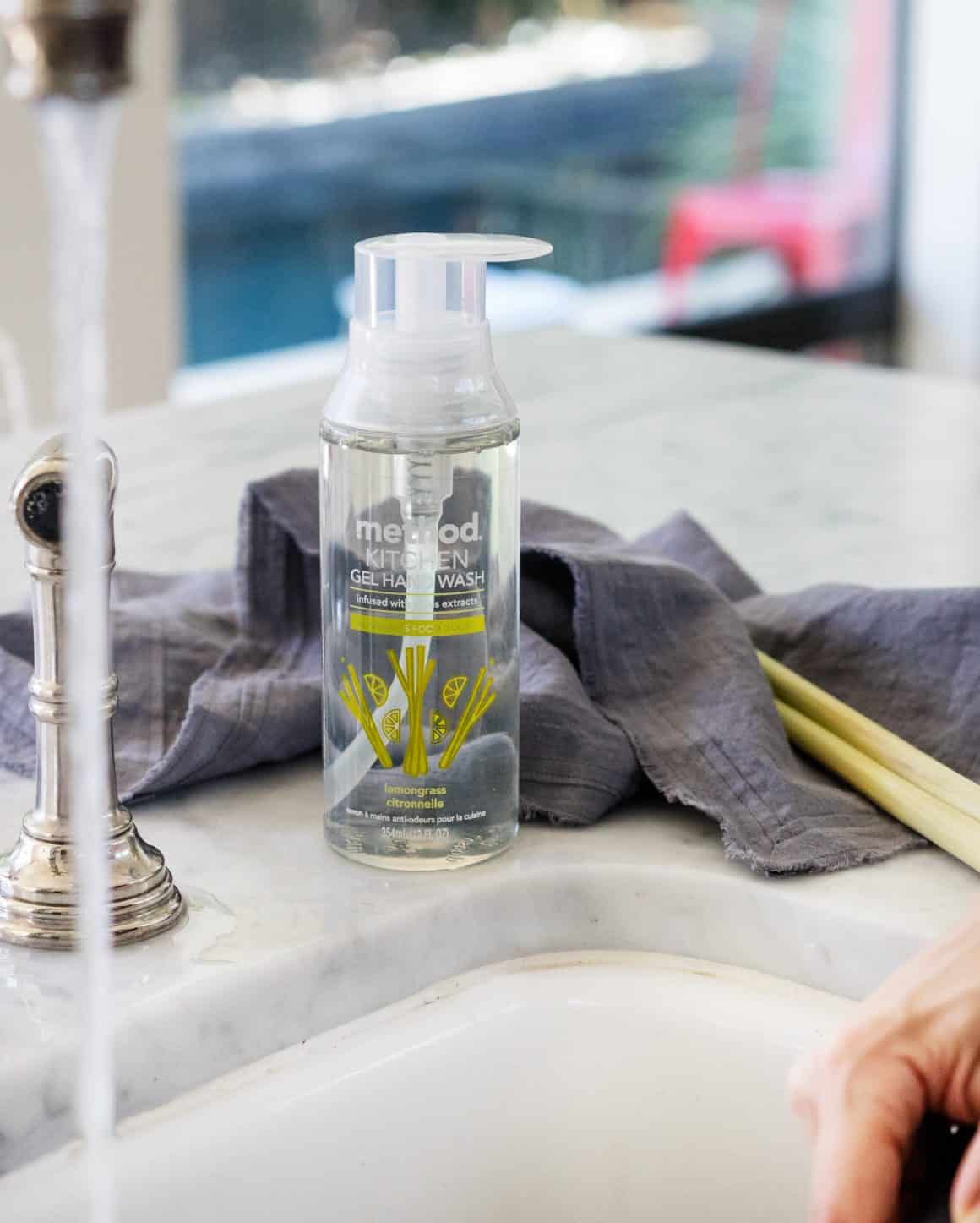 Here's a step by step of how I tuck and roll!