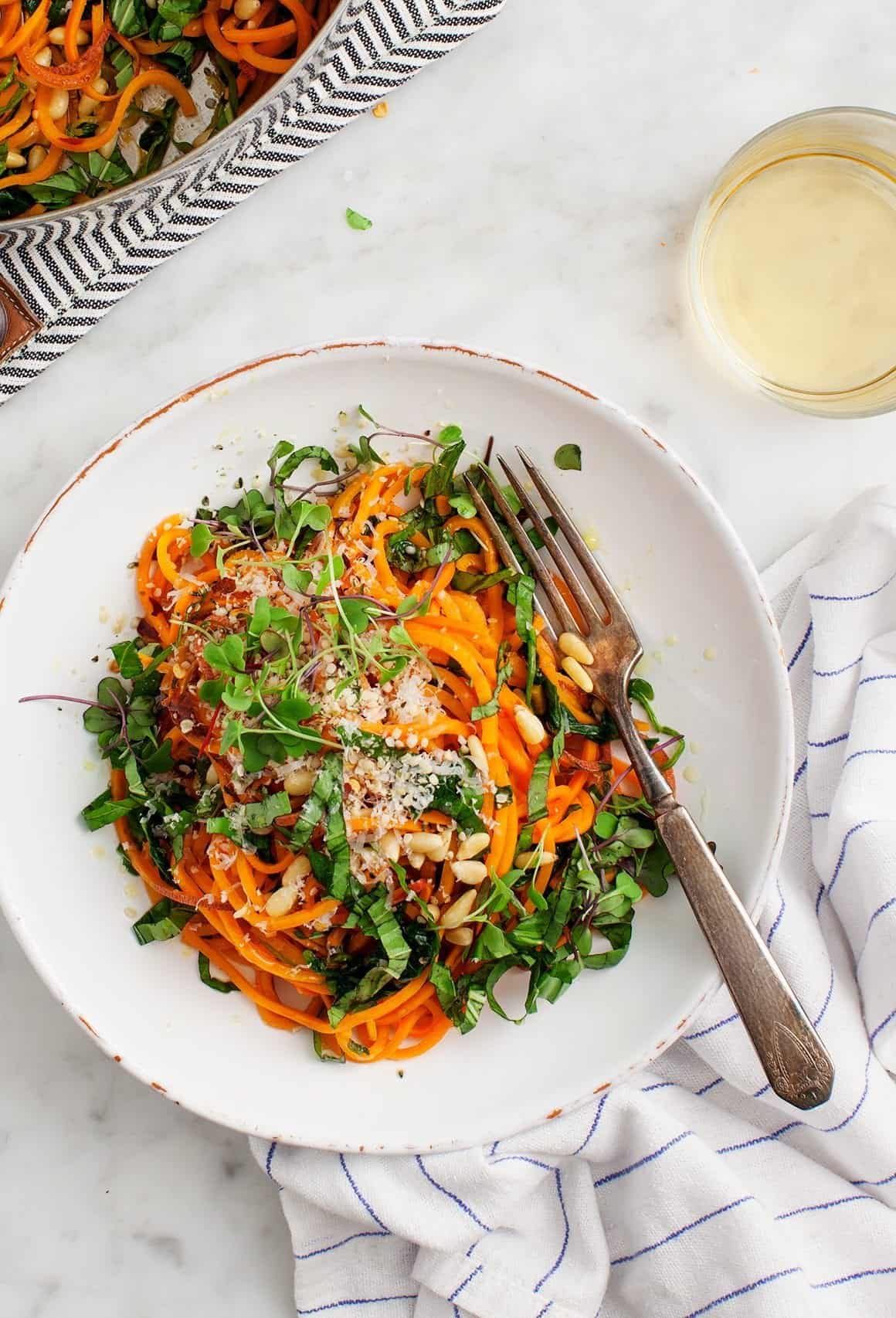 Have you tried sweet potato noodles? In the past, I've made zoodles and doodles (noodles made out of daikon radish), but it didn't occur to me until recently to make swoodles(?). Is that what we're calling them? Anyway, one night, with a hungry stomach and minimal ingredients on hand, I saw this gorgeous recipe for Spaghetti Aglio e Olio, and I realized I could make something similar using sweet potatoes in place of the pasta.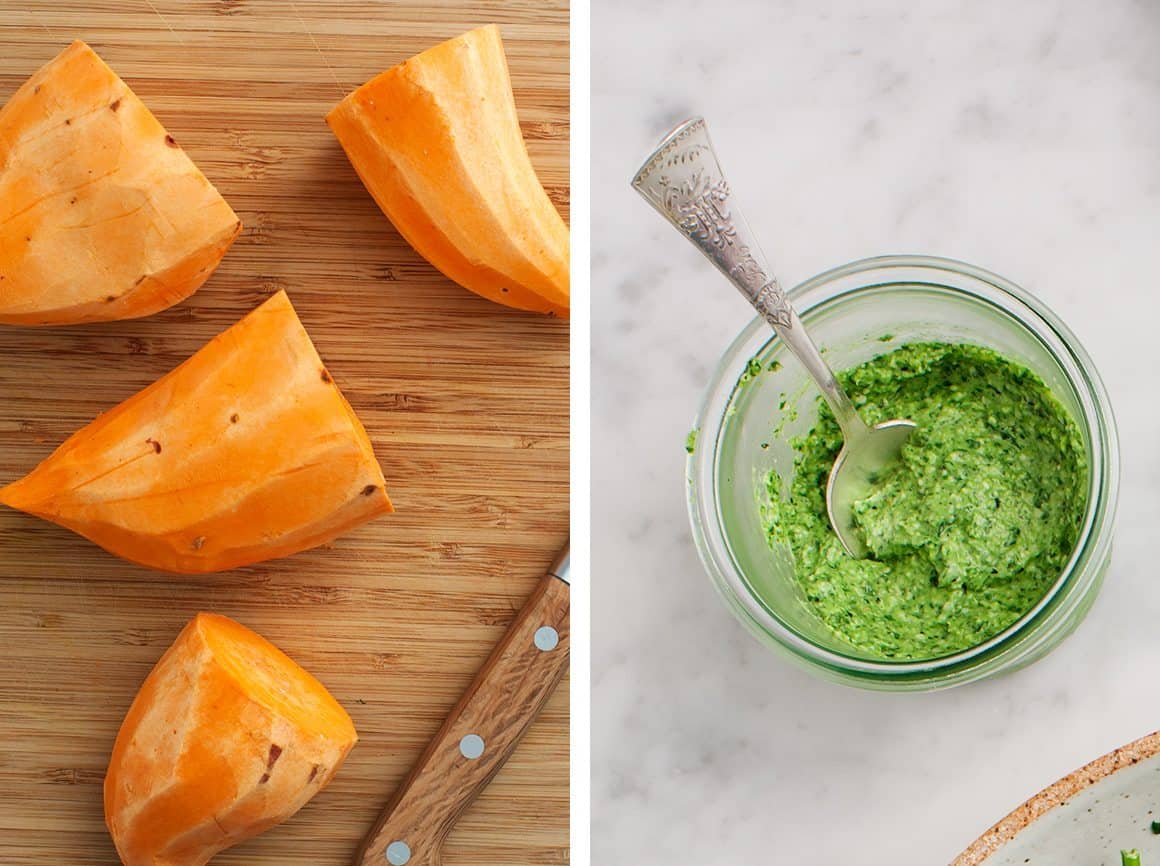 This recipe starts with 2 medium sweet potatoes – you'll be surprised how many noodles they make, and then you'll also be surprised by how much they cook down in the pan. This recipe will make about 3 decent-sized servings, depending on the size of your sweet potatoes.
P.S. I'm a big fan of the Inspiralizer because unlike the other types that I've tried, it clamps down to your countertop making the "noodling" process far less frustrating and you won't have sweet potatoes all over your floor.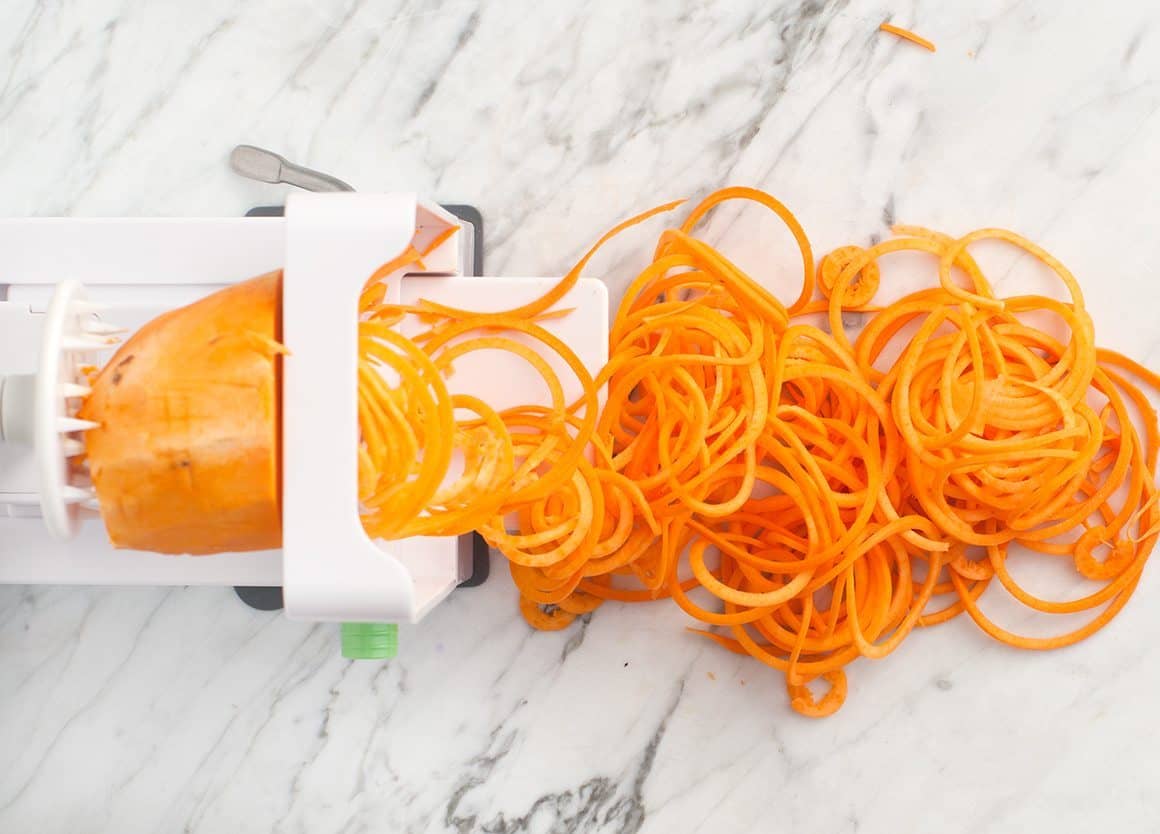 Because this is not actual pasta, more is more. The toppings are a really important component in this recipe to make the flavors and textures more exciting. Add plenty of toasted pine nuts, basil, grated cheese (or vegan "cheese" from this post), and serve with dollops of pesto.
You can also customize this to your liking: roasted tomatoes, sautéed mushrooms, roasted broccoli, and goat cheese (if that's your thing) would be great additions.