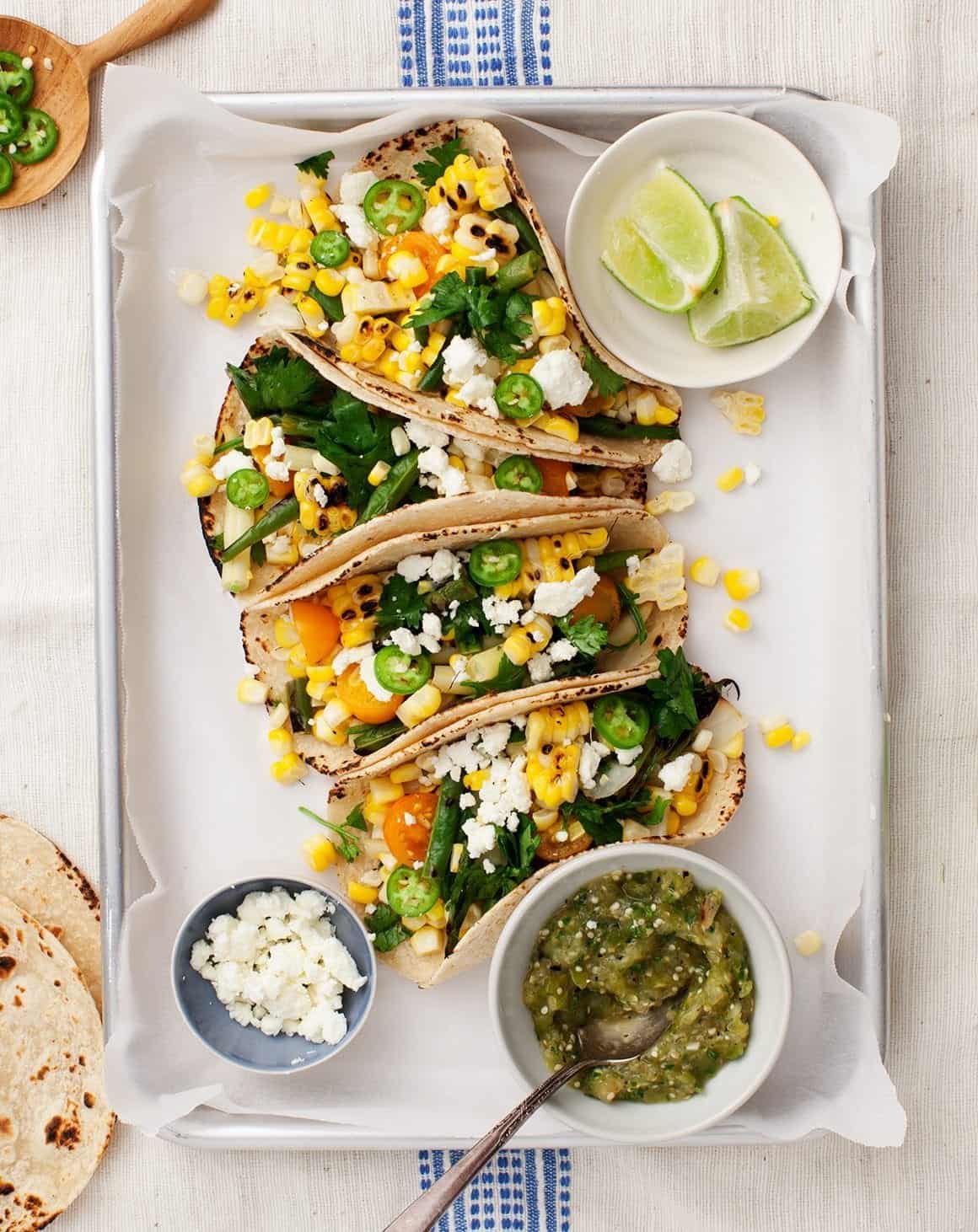 So… long story short, we came to Chicago this past spring, and expected to be gone by now. Instead, we spent time with family and found a house here that we loved. Now we're here for good – or at least a few years. I grew up here, but I honestly never expected to be back. Winter isn't my thing, but I'm trying to get excited for it anyway.
There is something here you don't have to twist my arm to get excited about: midwest corn! When I realized we weren't going to be bolting town, I was excited for 2 things – we'd finally have a home of our own again and we'd be in town for sweet corn season 🙂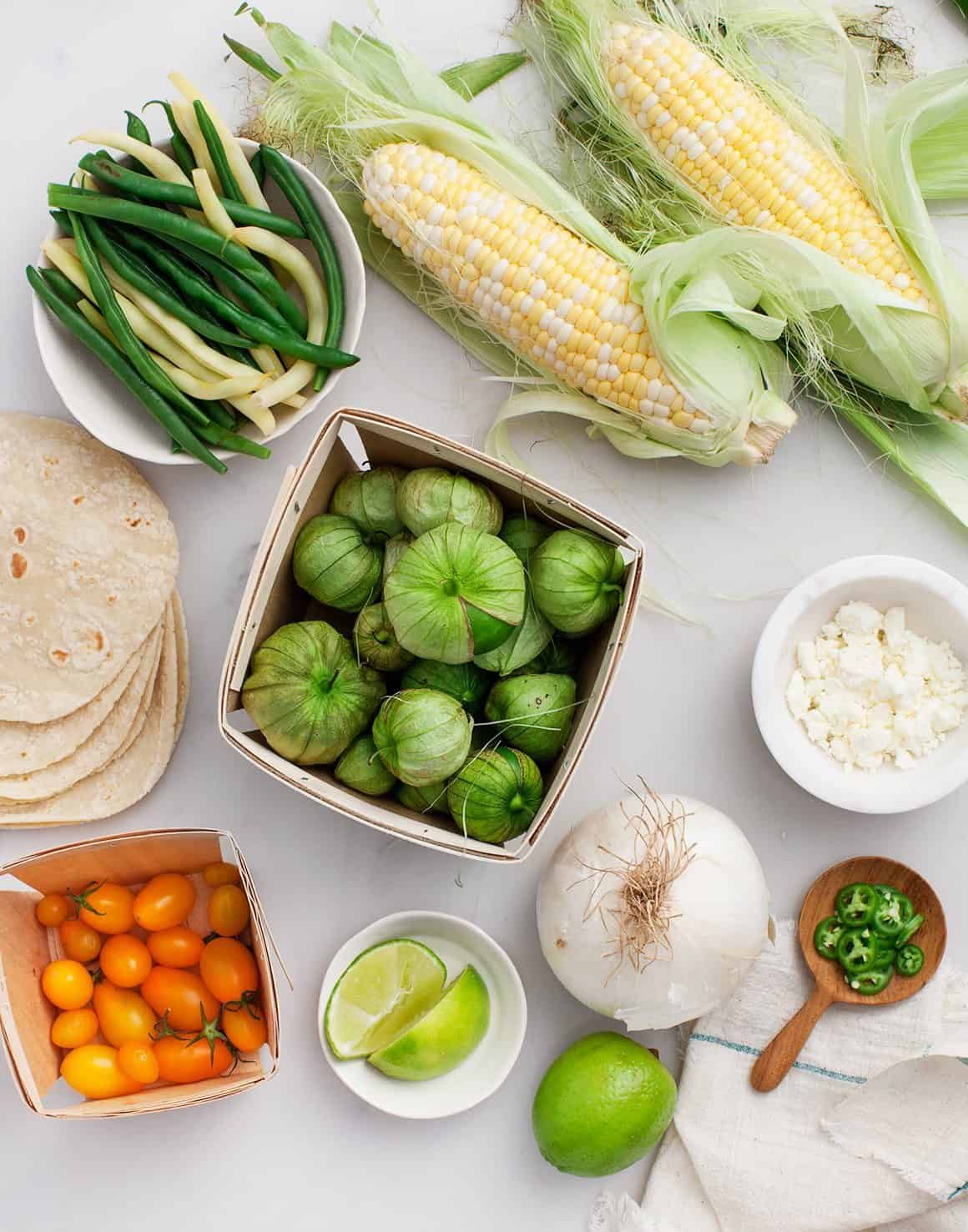 Pictured above are the things I gathered a few weeks ago at the market, except the lime was from the store. The combo of corn and tortillas meant taco time!
I was super surprised to find fresh tomatillos in Chicago, so made fresh salsa with them (although you could use store-bought tomatillo salsa for this recipe as well).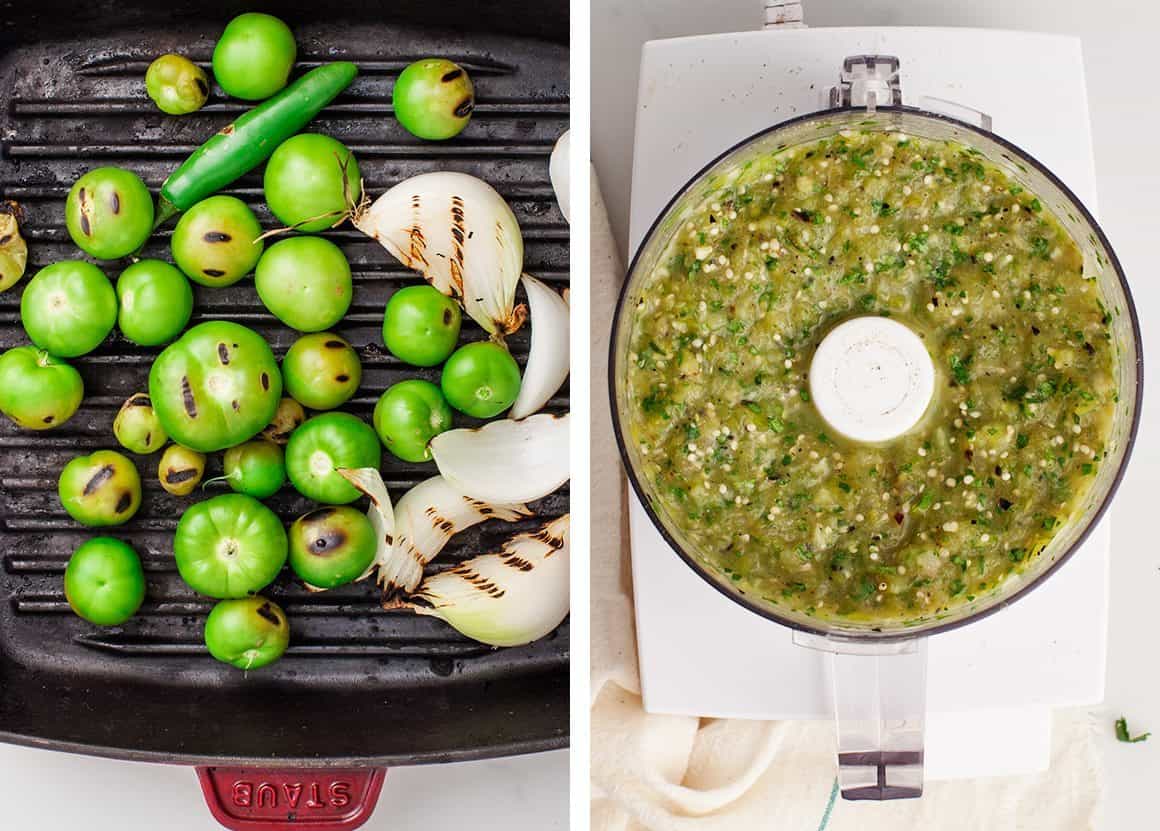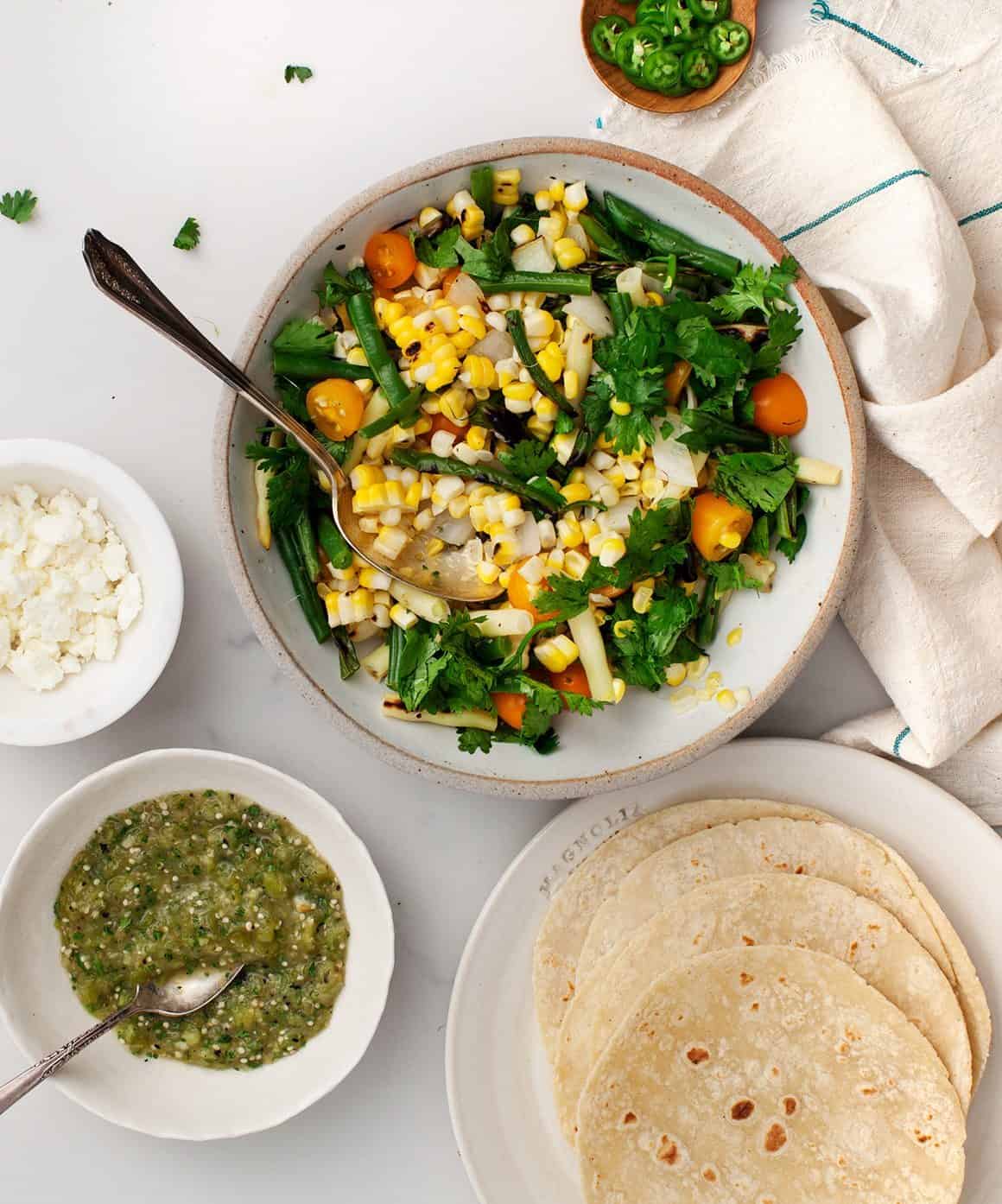 I grilled the green beans and the corn and tossed them all together with cilantro, cherry tomatoes, lime juice, and a scoop of the salsa. This salad could be eaten on its own, but here I made it into a taco filling.
These tacos are on the messy side so I would suggest using flour tortillas since they won't fall apart like some corn tortillas do. I used these White Corn & Wheat tortillas from La Tortilla Factory, which I found at Whole Foods. Top the tacos with feta or cotija cheese, serrano peppers, and scoops of the tomatillo salsa. A super easy summer dinner! If you'd like, everything can be made in advance.
I should also mention that the filling that I had left over made for great breakfast tacos the following morning. Toss generous scoops of the corn salad into 4 eggs while you're scrambling them. Divide into 4 tacos, top with cheese (if you like), and scoop on the salsa.