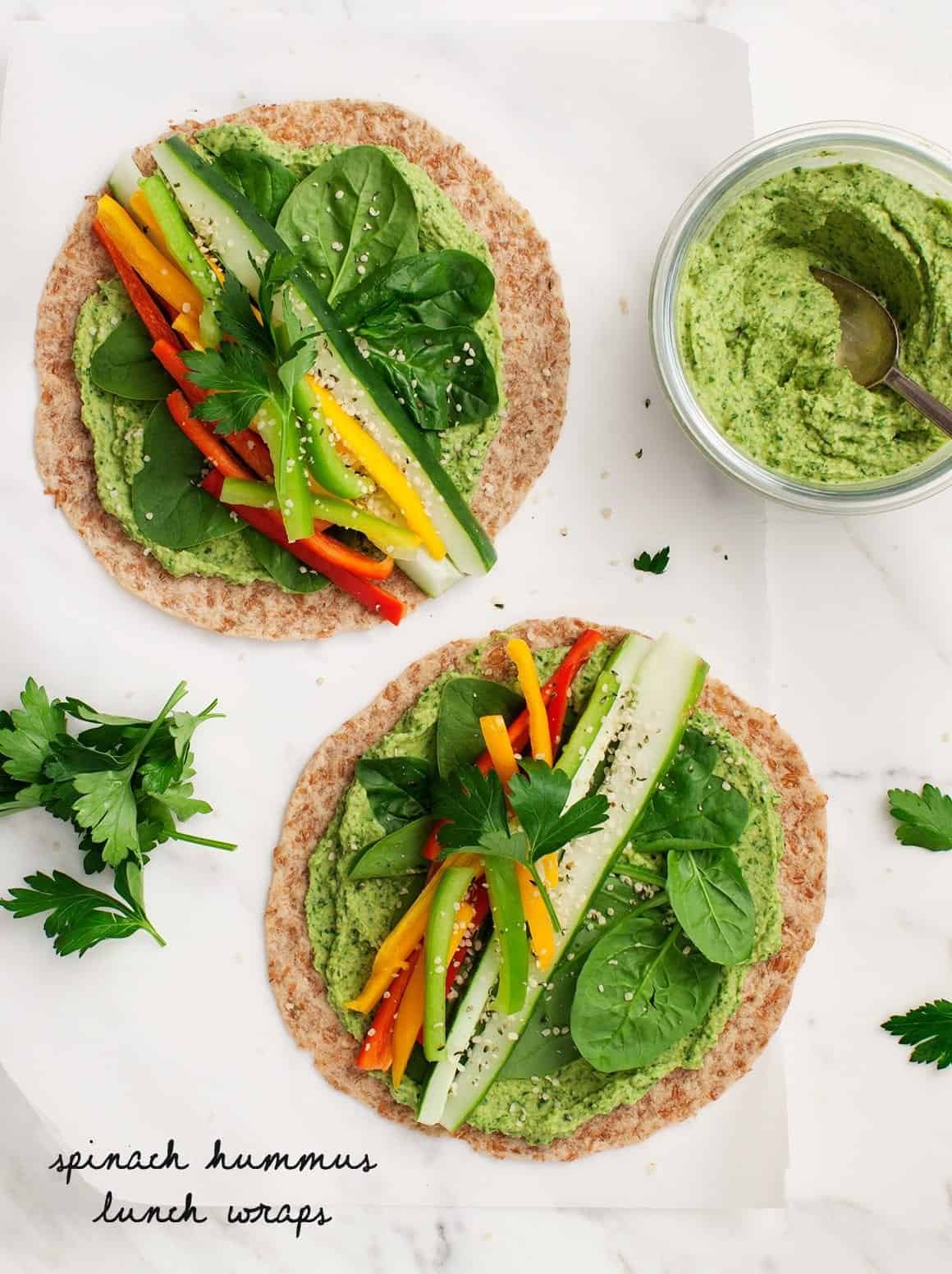 This month, we have a ton of airplane travel coming up. Not to complain, but travel is one of those things where I LOVE the destination(s), but don't love the journey… especially the food that's often available during the journey – a.k.a airport food. It's become my habit to bring my own food on the plane, and with 12+ hours to France(!) on Friday, here are some tasty to-go hummus wraps that I'm making. These wraps would be great for school lunch boxes as well!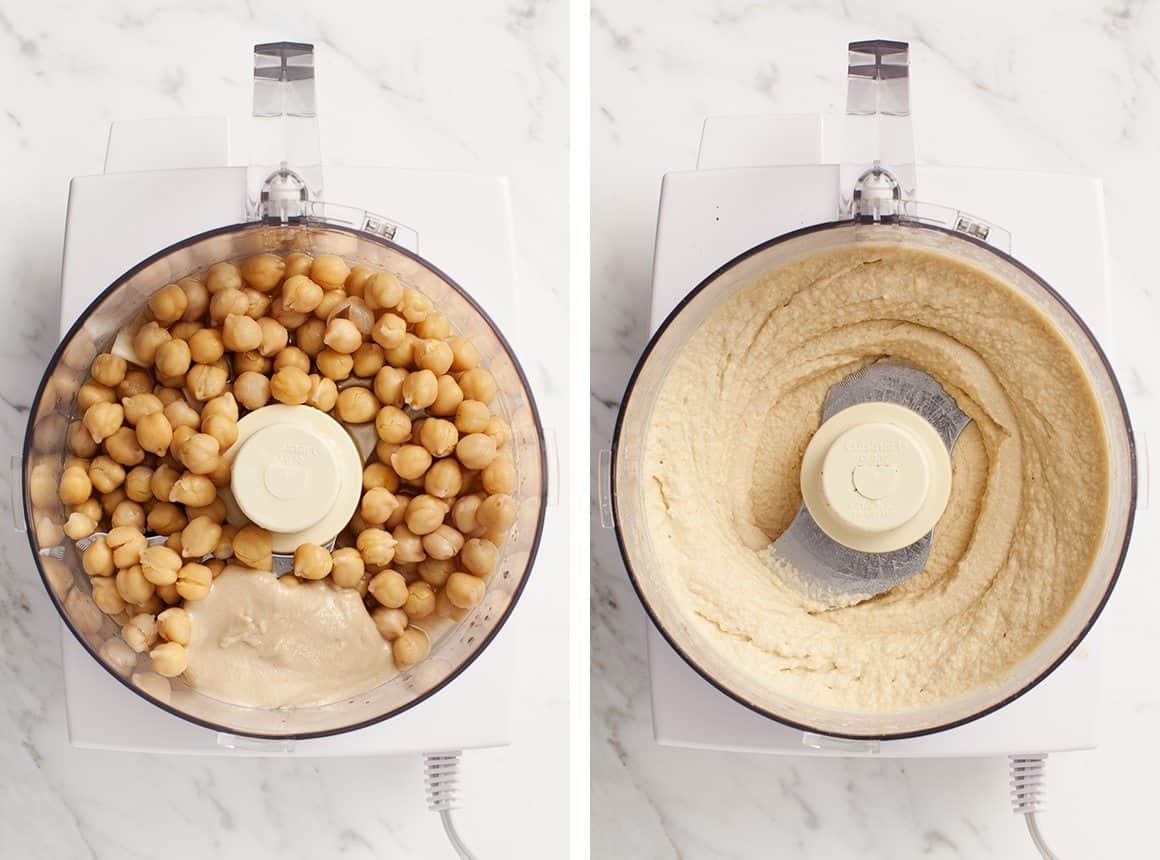 This recipe is inspired by the hummus wraps that I picked up at Whole Foods in Union Square when we were flying home a few months ago from NYC. They were portable and tasty and I thought I'd enjoy recreating a version for our flight this week.
I start by making a very light, very green hummus. It's made with chickpeas, tahini, some vegetable broth (which keeps these light because you can use a little less tahini), garlic, spices, handfuls of spinach and a bit of parsley.

Next – spread the hummus and layer the wraps! I put a layer of spinach, followed by strips of cucumbers and peppers. I picked up these peppers and cucumbers last weekend at the farmers market. Because I'll be traveling with these, I stayed away from juicier vegetables, like, tomatoes, because I don't want the tortillas to get soggy. 


It's like layering ingredients for a sushi roll, I'm just using whole grain wraps instead.
The hummus is the "glue" that holds these together. You could also use larger burrito-sized wraps if you wanted to.


Wrap them up in foil and they're good to go! I'm going to pack these in my carry-on with a small ice pack to keep them fresh.