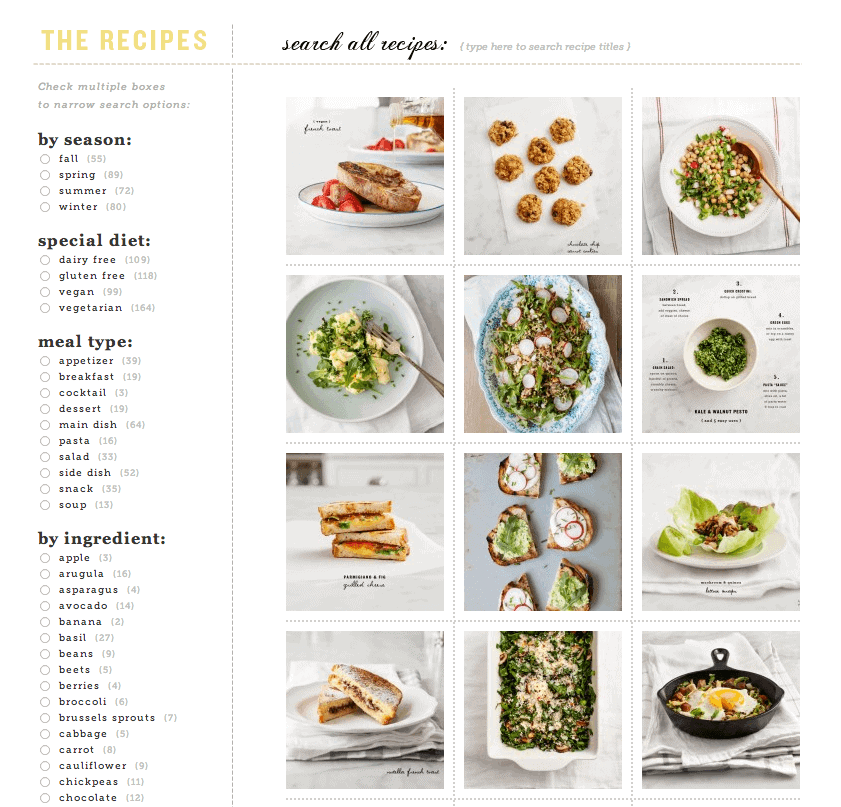 I'm really excited to launch this new feature… Jack (my very talented programmer husband), created this newfangled recipe browser. You can now search by season, special diet, meal type, ingredient… and, best of all, a combination of them all.
As you check boxes, the recipe options on the right will narrow down. For example, if you are looking for a spring, gluten free, breakfast recipe with eggs, you can see those options in just a few clicks. A vegan dessert with coconut? Coming right up…
I hope this makes for happier, easier searching! Click here to start browsing.
(Or click the "recipes" link at the top of the page).
Also, let me know if there's a category/tag you'd like to see that's not currently listed.