Love and Lemons Every Day is one year old! It's a big, beautiful book filled with healthy, delicious recipes, flexible cooking charts, and more.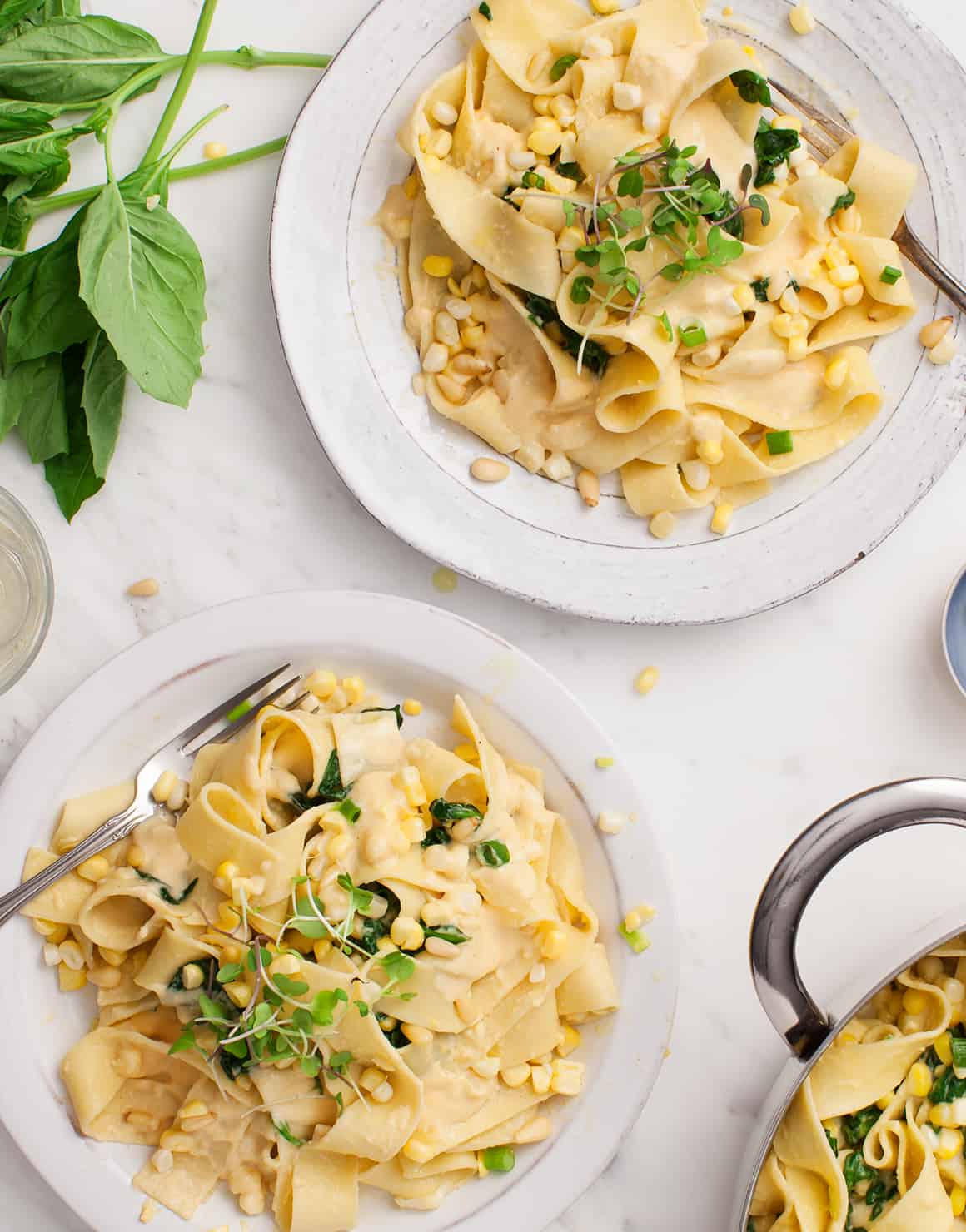 Hi all! I'm popping in today to celebrate the 1-year anniversary of the launch of our second cookbook, Love and Lemons Every Day. To all of you who have the book – thank you! The best part of this year has been seeing you dive in to it and its recipes. I can't tell you how much I love seeing your creations when you tag me on Instagram or Facebook. If you like what you've made (and I hope you do!) it'd mean the world to me if you'd leave a positive review on Amazon or wherever you bought the book. These reviews really make a difference, and I'd be super grateful to you for taking the time to write a quick one.
Right now, I'm spending even more time than usual cooking at home, and I'm sure that many of you are too. I've taken it as an opportunity to revisit the resources and recipes in Love and Lemons Every Day. Of course, it's full of delicious plant-based meals, but it also has so much more! You'll find ways to put your vegetable scraps to use, flexible meal ideas that use a handful of ingredients, and fun project cooking recipes (because if you ask me, cooking and baking are the best ways to spend extra time at home 🙂 ). Below, you'll find parts of the book that I've been loving lately, along with reader favorite features and recipes!
P.S. here's where to get the book online:
U.S.: Amazon  /  Barnes & Noble  /  Indiebound
Canada: Chapters Indigo  /  Amazon.ca   International: Book Depository
eBook: Apple Books  / Google Play  / Kindle  /  Kobo (US)  / Kobo (CA)  /  Nook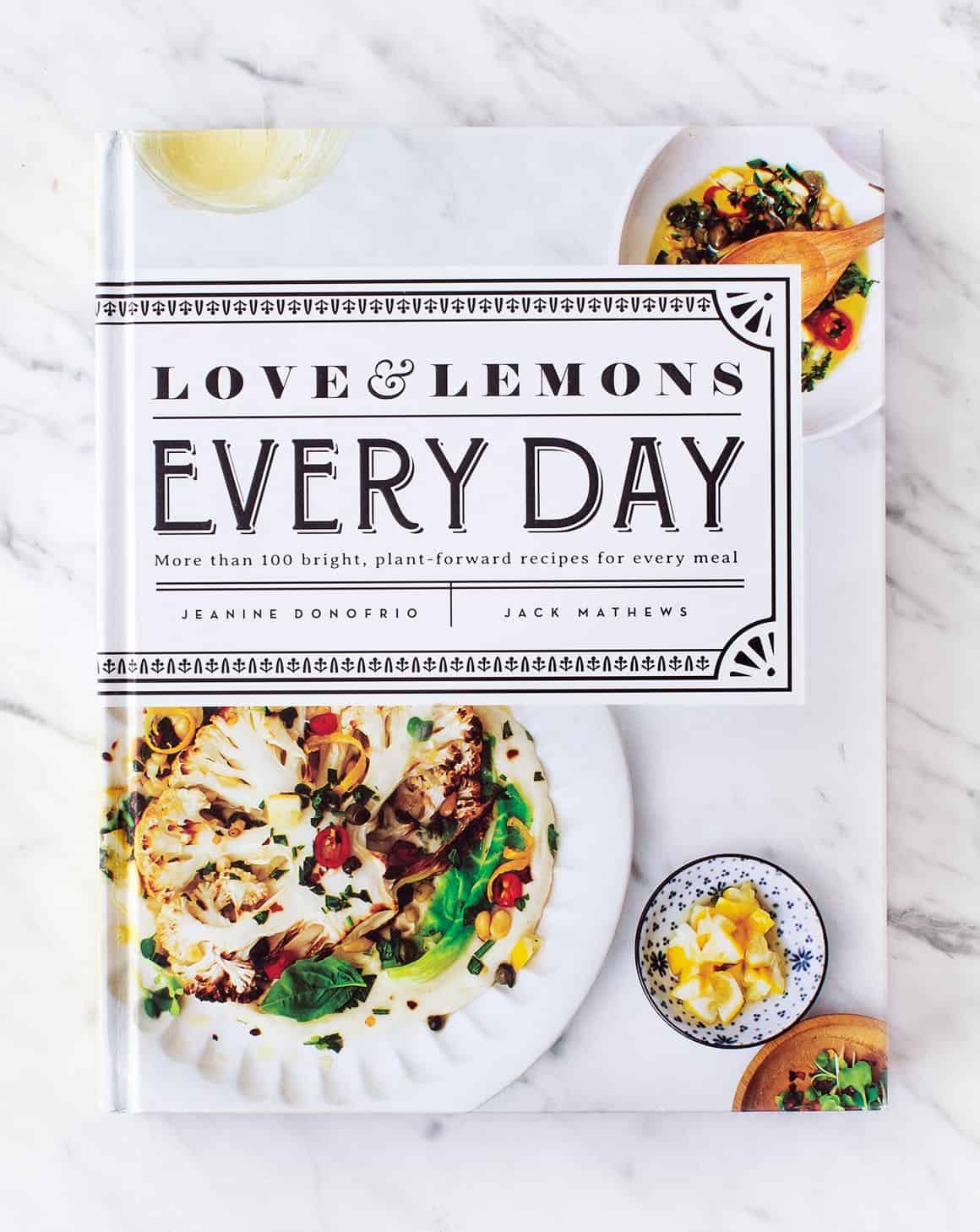 Healthy Comfort Food
Has anyone else been craving comfort food? I've seen lots of you make the Coconut Soup with Sweet Potato and Kale on page 85, and I made the Sunshine Sweet Potato Curry on page 193 last week. Both of these recipes are cozy and comforting, but not at all heavy, thanks to loads of fresh veggies and bright flavors. I have the Root Vegetable Tagine with Lemon Couscous on page 207 on my list to make this weekend. Warming spices and a few dried apricots turn humble veggies like sweet potatoes and carrots into a flavorful, aromatic stew.
Project Cooking Recipes!
If there was ever a time for project cooking, this is it. Whether you like to roll out pastry dough, bake bread, or make components for a hearty entrée, you'll love the project cooking recipes in this book. The Zucchini Verde Vegan Enchiladas (page 157), Cozy Vegan Mushroom & White Bean Potpie (page 141), and the Kale & Sweet Potato Lasagna Roll-Ups (page 197) have been especially popular with readers over the last few weeks. Around here, Jack's been baking up a storm. The recipe for Sweet Potato and Sage Breakfast Biscuits on page 55 is one of his favorites to make on lazy weekend mornings.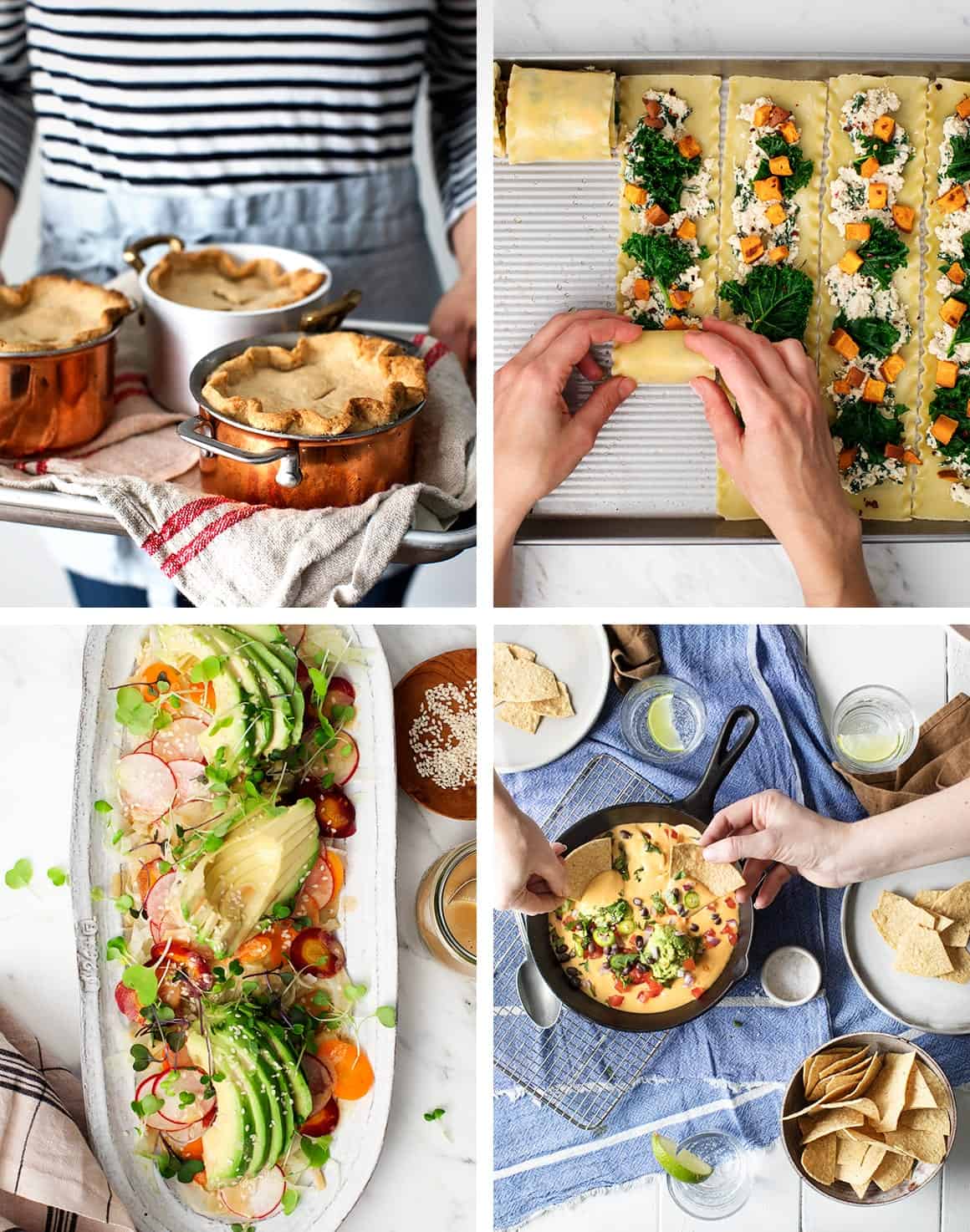 Ideas to Use Seasonal Produce (at any time of year!)
Love and Lemons Every Day is chock-full of veggie-forward recipes, so naturally, it includes dishes that feature produce from every season. In the winter, I can't get enough of the Loaded Butternut Squash Queso on page 75, I crave the Quinoa, Apple, and Sage Stuffed Acorn Squash on page 191 in fall, and the Spicy Black Bean & Mango Stuffed Peppers on page 165 are everything I want on a warm summer night!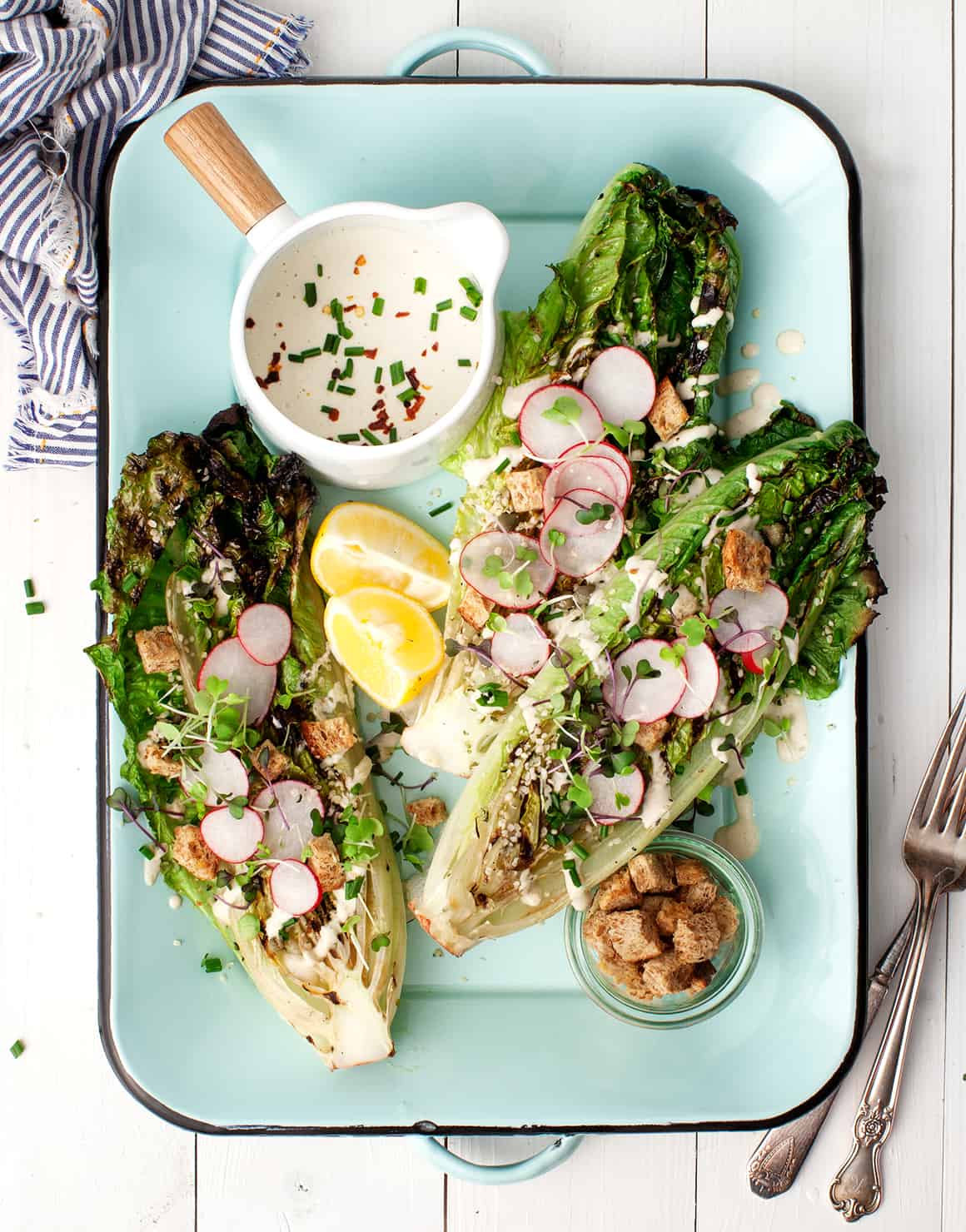 But some of my favorite recipes from the book put spring veggies front and center! As I start to cook with more radishes, asparagus, new potatoes, and peas in the next few weeks, I can't wait to make the Grilled Romaine Vegan Caesar Wedges on page 111, the Lemon Miso Spring Green Soup on page 89, the Asparagus, Snap Pea, and Chive Blossom Pasta on page 135, and so many more!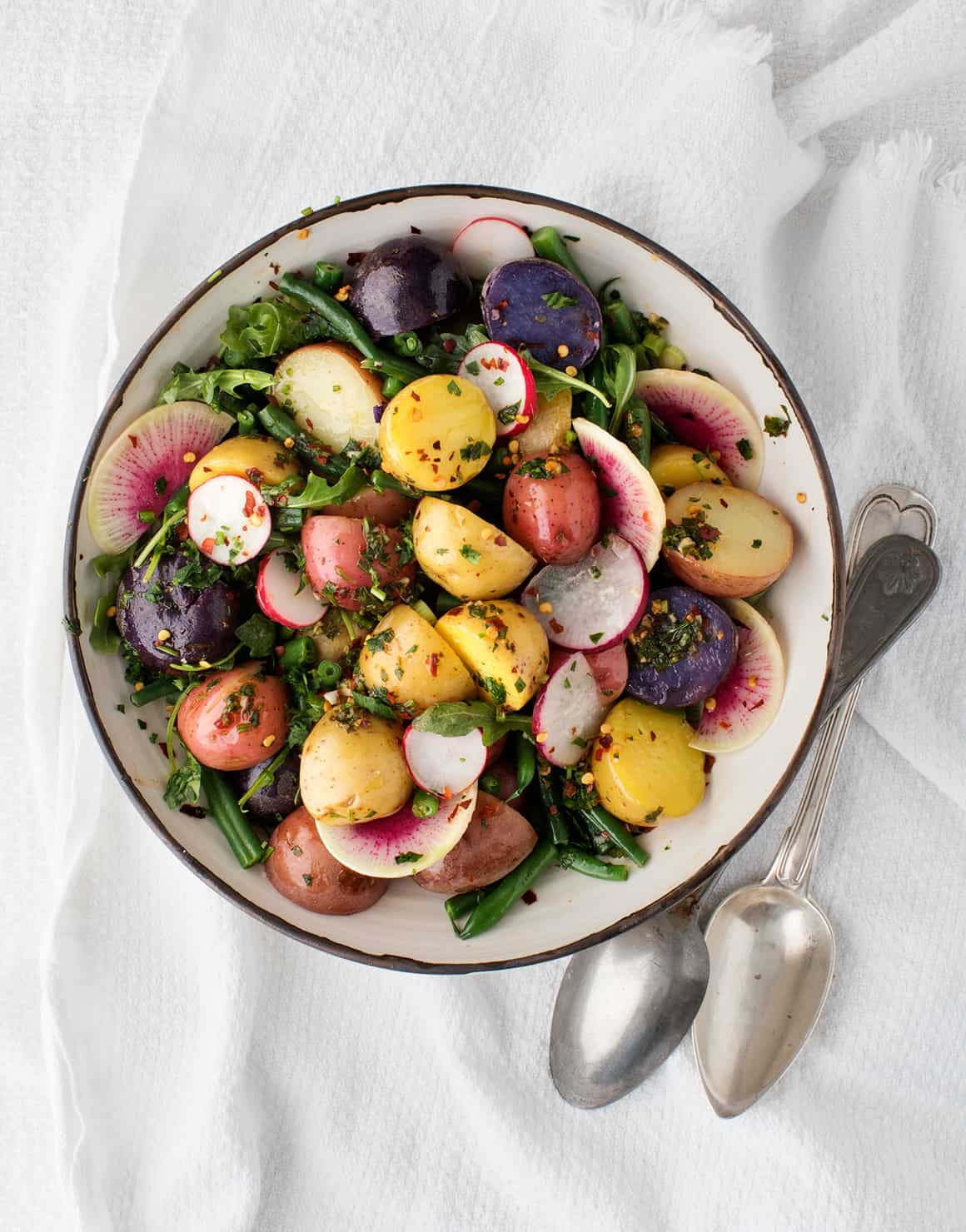 Pantry Recipes
And last but not least – pantry recipes! At the moment, many of us have more rice, beans, and/or pasta in our kitchens than we ever could have imagined. Love and Lemons Every Day is here to help. It includes flexible cooking charts, like the Weeknight Pasta Chart on page 214, to help you make quick, tasty meals with minimal ingredients.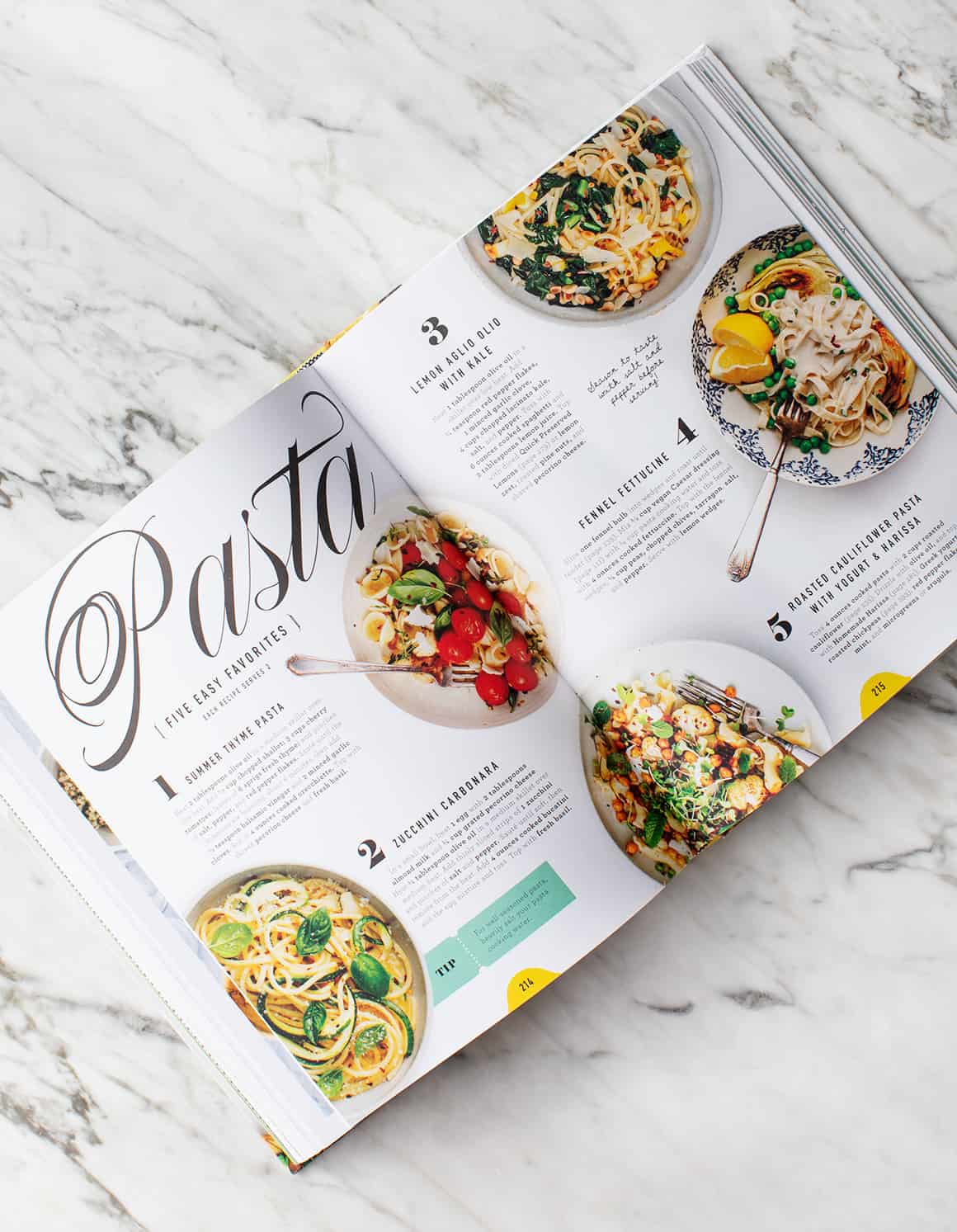 You'll also find inventive ways to use pantry staples, like the Mojo Black Bean Bowls with Swiss Chard on page 199.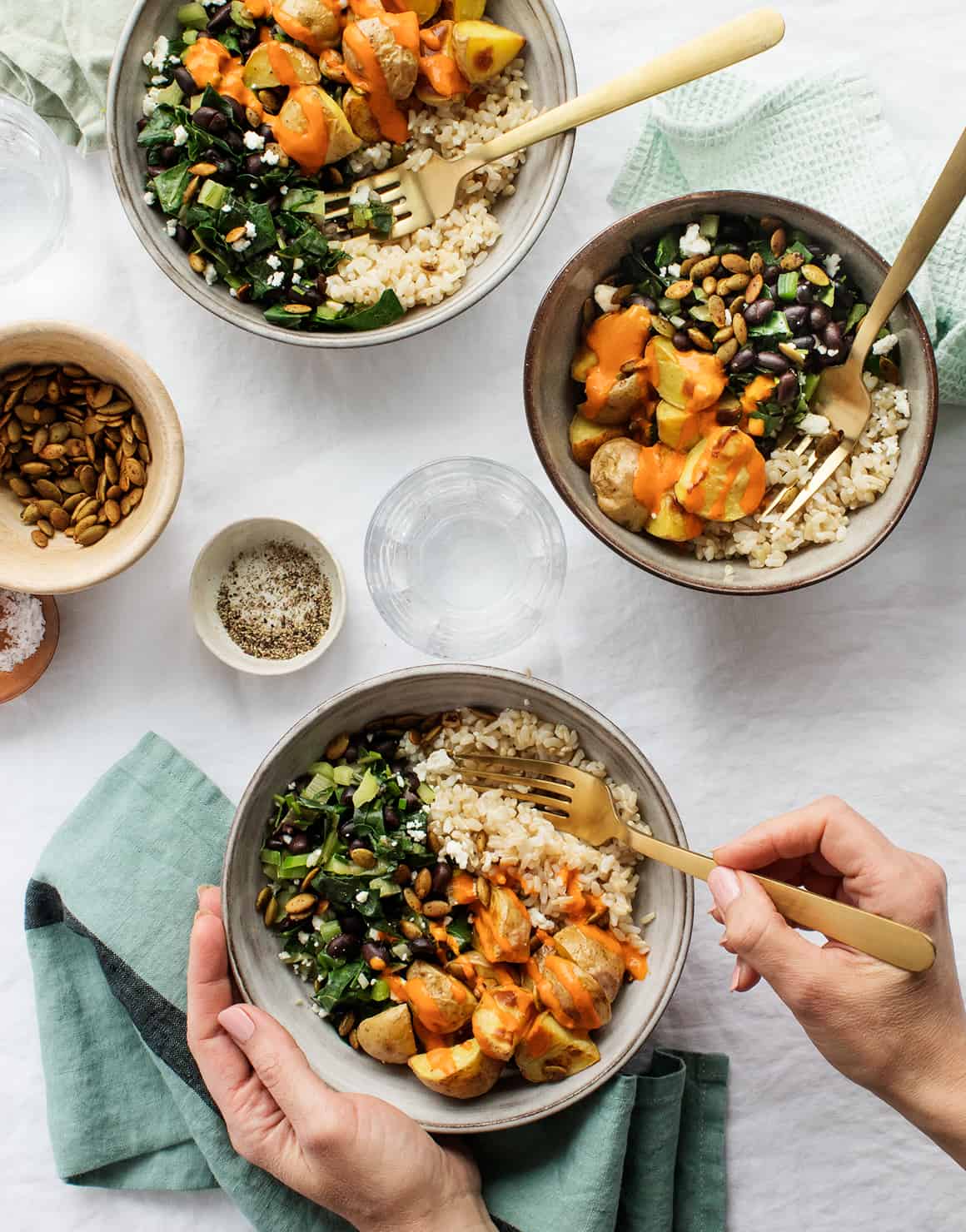 And speaking of those bowls, the punchy, smoky mojo sauce on top uses only 5 ingredients! Find it, along with tons of other 5-ingredient sauces, in the Giant Grid of Salad Dressings on pages 130-131. Use them to dress up whatever veggies, grains, or proteins you have in your kitchen!
This is just a small picture of everything inside Love and Lemons Every Day. If you already have the book, thank you again. If you don't, I hope you'll consider checking it out!
Last year, we celebrated the launch of the book with Vegan Chocolate Cake (see page 255). This year, I'm in the mood for something a bit brighter, so I'm heading off to bake the Lemon Olive Oil Pistachio Cake on page 243. Happy cooking!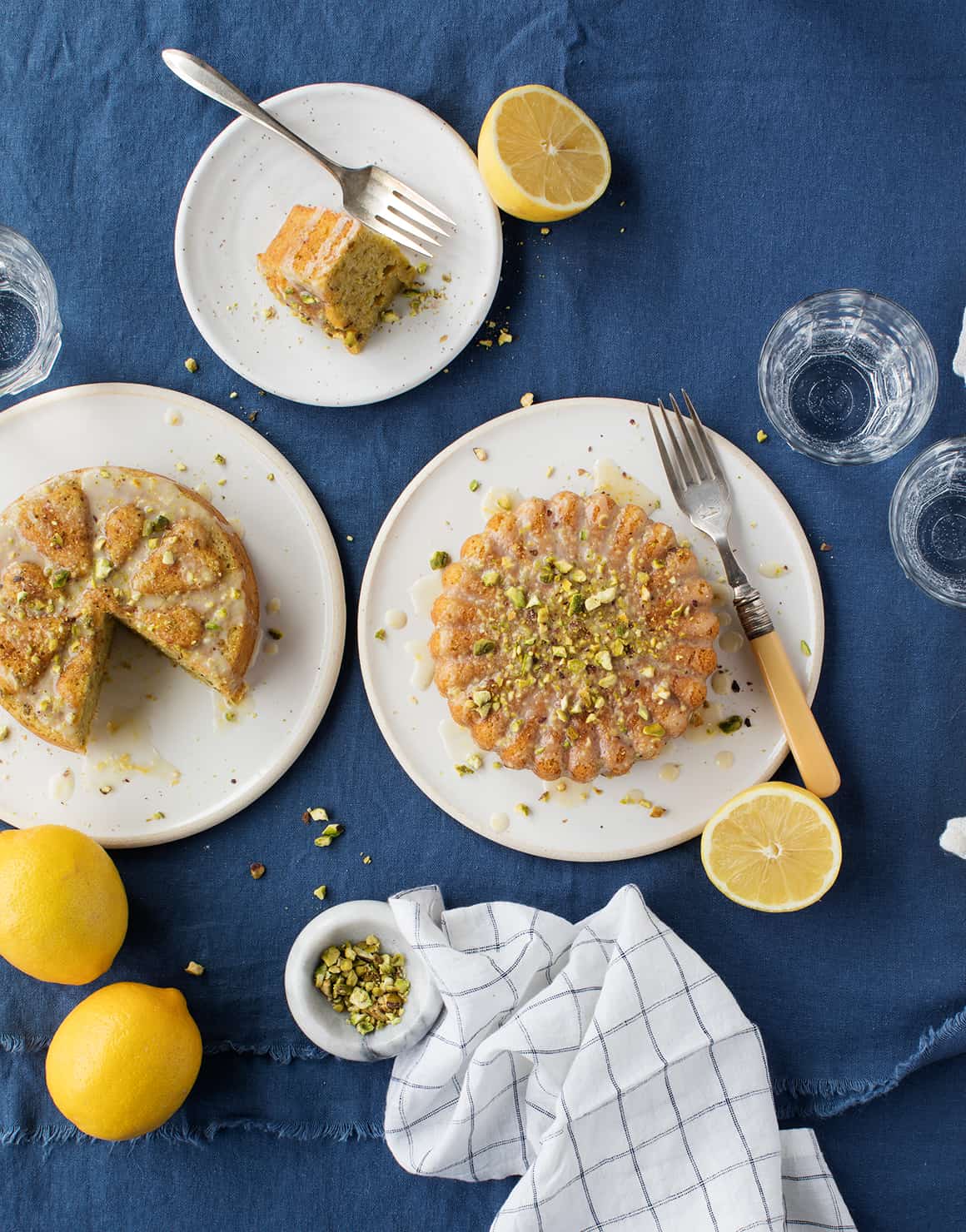 Here's where to get the book online:
U.S.: Amazon  /  Barnes & Noble  /  Indiebound
Canada: Chapters Indigo  /  Amazon.ca   International: Book Depository
eBook: Apple Books  / Google Play  / Kindle  /  Kobo (US)  / Kobo (CA)  /  Nook