Join the Love & Lemons Cooking Club Challenge! This month, we're having a virtual Thanksgiving celebration with an AMAZING Staub giveaway.
Happy November! With Thanksgiving just around the corner, I thought we'd do something a little different for our Cooking Club this month.
We're having a virtual Thanksgiving! Or, as I like to call it, Sidesgiving.
Instead of cooking one selected recipe this month, you can choose any of these 50 Thanksgiving Side Dishes.
Email me a picture by the end of the month, and I'll post it with the other entries for a Love & Lemons Thanksgiving celebration. And of course, I'll randomly select one winner to receive a prize!
Join the Love & Lemons Sidesgiving Celebration
The Prize: 3 Pieces of Staub Cookware!
At the end of the month, I'll randomly select a winner and post all of the photos. This time, we're giving away an AMAZING set of Staub cookware:
These pieces are made of enamel-coated cast-iron, which is easy to clean with soap and water—no seasoning required! They're gorgeous, useful (I use mine daily!), and will last a lifetime.
Last Month's Recipe
Last month's recipe was my butternut squash mac and cheese (side note: it would be a great Thanksgiving side dish!). Here were some of your reactions:
Dawn said, "My first butternut squash endeavor and it was absolutely amazing and easy to do!"
Adrienne shared, "So delicious! I love the sweetness from the squash and the crunch from the panko topping. I sprinkled a bit of smoked paprika over the crust for added flavor and color."
and Annika said, "My son who is convinced he doesn't like butternut squash had two large servings because 'it was soooo good!' That says it all."
I'm so glad this one was a hit! Your photos look delish:
And congrats to our winner Jessica: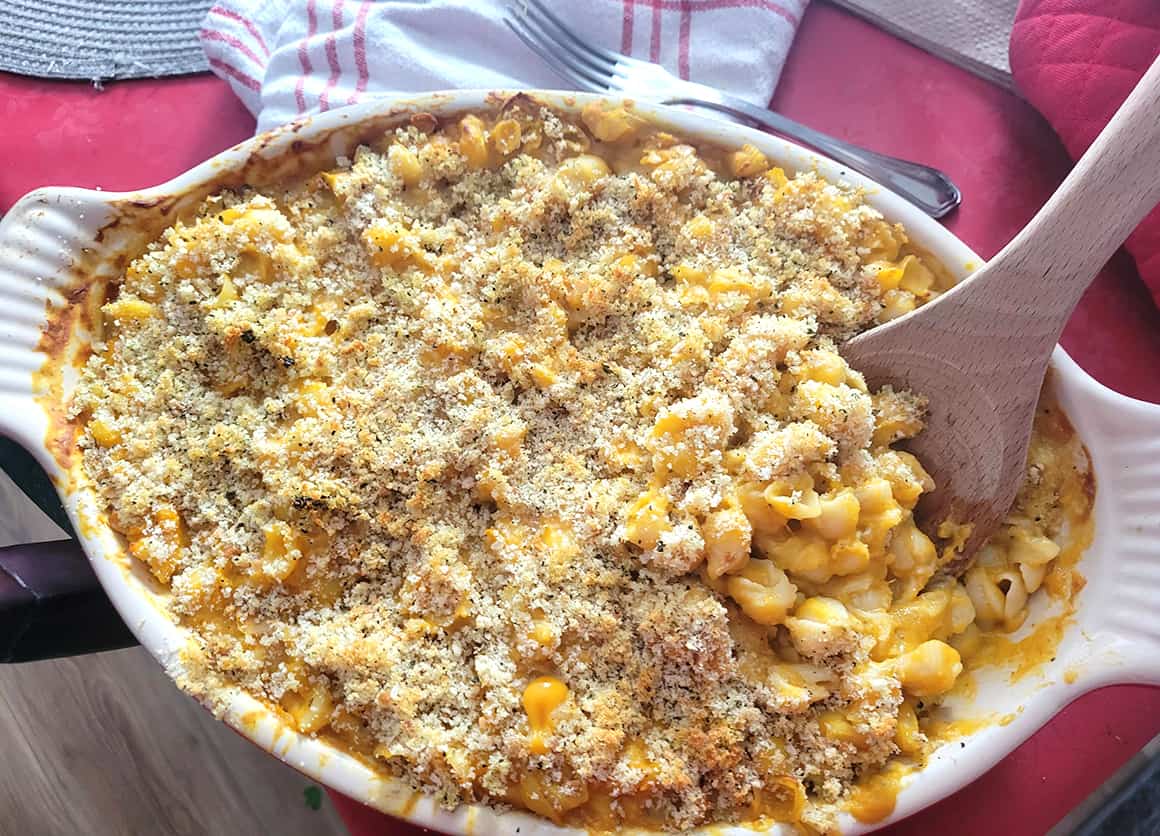 To Recap
Enter the November Sidesgiving Celebration by…
Making one of these 50 Thanksgiving Side Dishes during the month of November.
Sending a picture of it to LoveAndLemonsCookingClub@gmail.com by November 30. 
Leaving a comment on the Thanksgiving Side Dishes blog post after you submit your photo. (Leave your first and last name on your comment so I can match it to your photo submission!)
For another bonus entry, posting your photo on Instagram, tagging @loveandlemons and #loveandlemonscookingclub.
Happy cooking!