Join the Love & Lemons Cooking Club Challenge this month! It's easy to enter, and one lucky winner will receive a prize. Find all the details below.
Our Cooking Club is a fun way to celebrate the Love & Lemons community of readers. The concept is super simple–each month, I choose a recipe. You make it, and you email me a photo. At the end of the month, I randomly select one winner to receive a prize.
I love the sense of community that comes from so many people cooking one recipe each month. We're kicking off our November challenge today with our sweet potato casserole recipe, and I hope you'll join in the fun. Here's how it works:
Join the Love & Lemons Cooking Club
Each month, I choose one seasonal recipe. Sign up for our email list so you'll know as soon as I share each month's recipe.
Make that recipe during the month.
Send a picture of it to LoveAndLemonsCookingClub@gmail.com by the end of the month. This time, the deadline is November 30! 
For a bonus entry, leave a comment (include your first and last name) on the challenge recipe's blog post after you submit your photo.
For another bonus entry, post your photo on Instagram, tagging @loveandlemons and #loveandlemonscookingclub.
The Prize: A $200 Whole Foods Gift Card!
At the end of the month, I'll randomly select a winner and post all of the photos. This time, we're giving away a $200 Whole Foods Gift Card.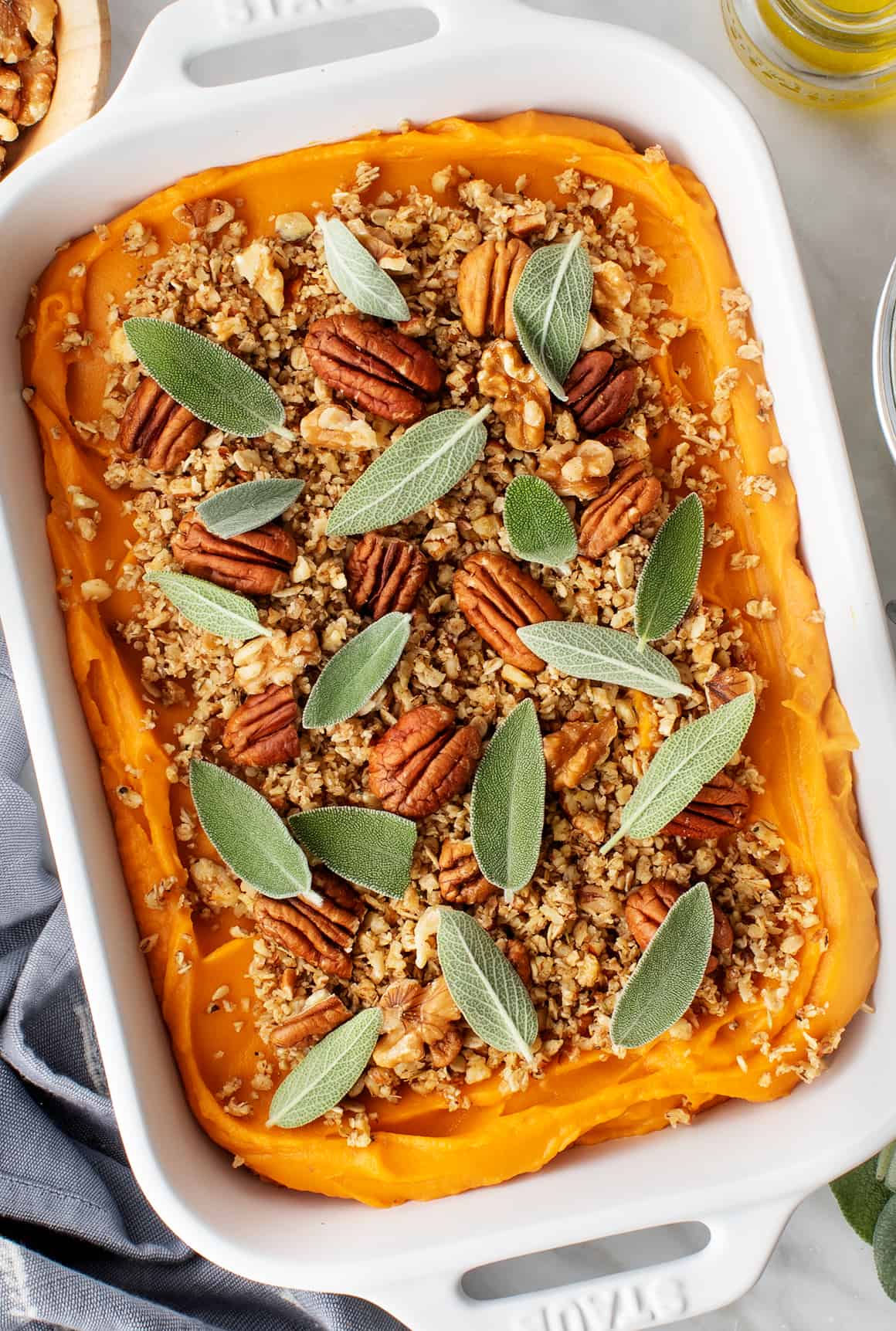 Can you believe that Thanksgiving is just three weeks away?! This month's recipe, my sweet potato casserole, would fit right in on your holiday table, but it's also a delicious side dish for almost any fall meal. It's designed to serve a crowd, so I recommend making a half recipe in an 8×8 or 9×9-inch pan if you're cooking for a smaller group and don't want a ton of leftovers.
If you're used to traditional, marshmallow-topped sweet potato casserole, I have to warn you: this is not that. Instead, it's a savory take on the holiday classic, featuring a crispy pecan and sage topping that contrasts beautifully with the creamy sweet potatoes underneath. This recipe is vegan and gluten-free, and you can prep the components a day or two ahead, which makes it easy to assemble and bake on the day of your meal. We really love this one, and I hope you do too!
Enter the November Challenge
Want to enter? Here's what you need to do:
I'll randomly select a winner and share all your photos in early December.
Last Month's Recipe
Last month's recipe was our pumpkin soup, which folks made with all sorts of different types of winter squash:
Kabocha,
acorn,
sugar pie pumpkin,
koginut,
and more!
It was so fun to hear how you adapted the recipe to use the produce you had on hand. I hope it's one you'll come back to throughout the fall and winter!
Here are all your photos:
…and Mary was our winner!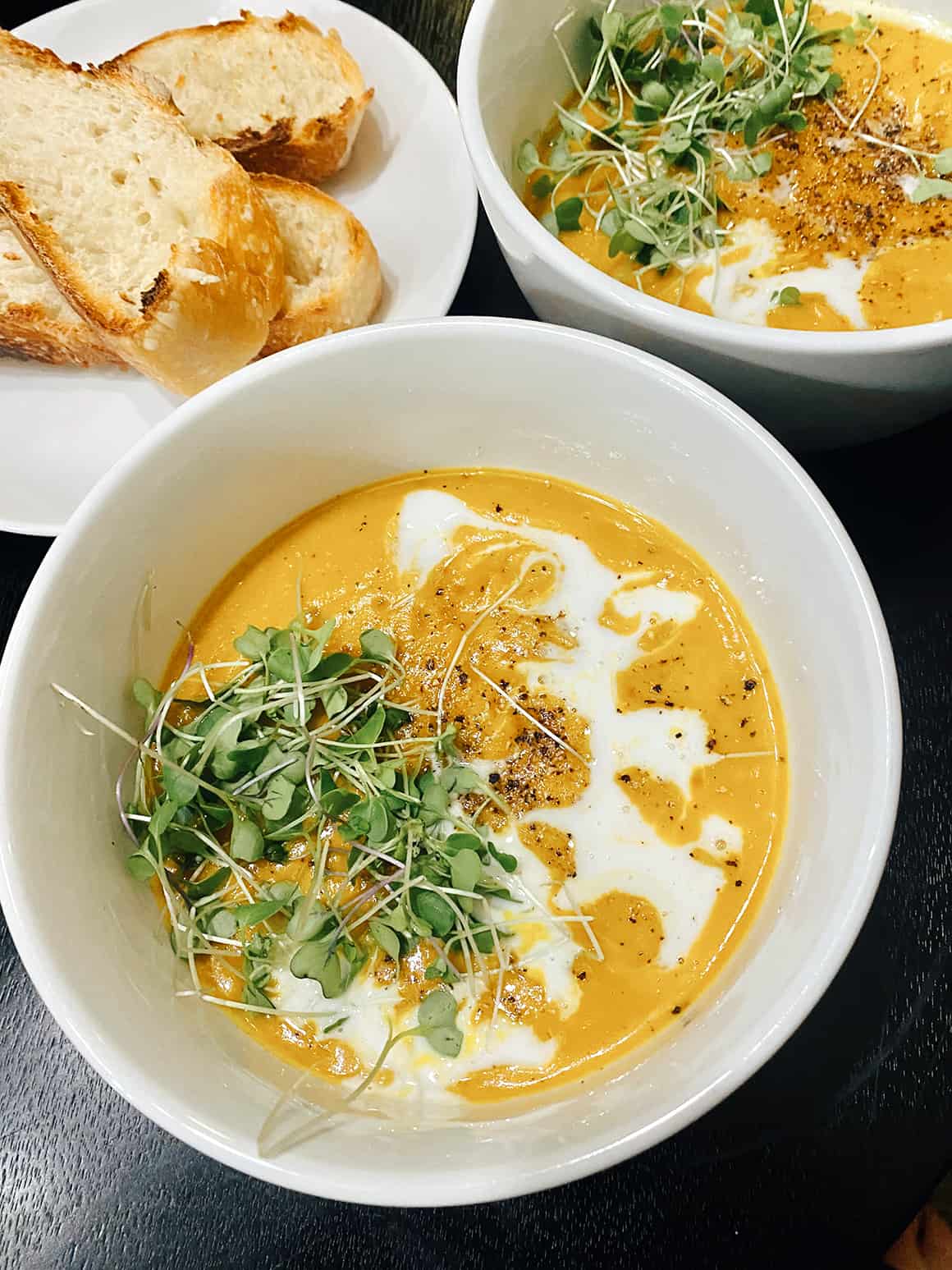 To Recap
Enter the November Cooking Club Challenge by…
Happy cooking!