Join the Love & Lemons Cooking Club Challenge this May! It's easy to enter, and one lucky winner will receive a prize. Find all the details below.
Last fall, I created the Love & Lemons Cooking Club to celebrate our wonderful community of readers. It's super simple – each month, I choose a recipe. You make it, and you email me a photo. At the end of the month, I randomly select one winner to receive a prize.
I love the sense of community that comes from so many people cooking one recipe each month. We're kicking off our May challenge today with our Frittata Recipe (see below for our vegan alternative), and I hope you'll join in the fun! Here's how it works:
Join the Love & Lemons Cooking Club
Each month, I choose one seasonal recipe. Sign up for our email list so you'll know as soon as I share each month's recipe.
Make that recipe during the month.
Send a picture of it to LoveAndLemonsCookingClub@gmail.com by the end of the month. This time, the deadline is May 31! 
For a bonus entry, leave a comment (include your first and last name) on the challenge recipe's blog post after you submit your photo.
At the end of the month, I'll randomly select a winner and post all of the photos. This time, we're giving away a Staub 10-inch Cast Iron Skillet (value $169) I use this pan DAILY.  It's perfect for frittatas, shakshuka, sauteed veggies… so many things. Since it's enamel coated, it's easy to clean with just dish soap and water.
May's Recipe: A Veggie Frittata!
I often make this frittata recipe when I have my family over for brunch. With Mother's Day coming up this weekend, I thought many of you might like to make it too. But if you don't get to it this weekend, don't worry! You have the whole month to make the recipe, and it's just as good for lunch or dinner as it is for brunch. I offer 5 veggie variations, but feel free to get creative here. Toss in whatever veggies and herbs sound best to you!
This recipe isn't vegan, but if you are, you can join the Club this month by making my Tofu Scramble instead. Follow the recipe as written, or make it your own by adding fresh veggies. Sautéed kale, roasted red peppers, and roasted broccoli would all be great additions!
Enter the May Challenge!
Want to enter? Here's what you need to do:
I'll randomly select a winner and share all your photos in early June.
Last Month's Challenge
Speaking of sharing all your photos…
Last month's recipe was my Caesar salad. I loved seeing all the different ways you made it your own. Here are a few swaps/additions that caught my eye:
Laenie added pickled radishes.
Jenni replaced the romaine with arugula and Belgian endive and added fennel for crunch.
Now, for the photos!
And this month's winner – Haley!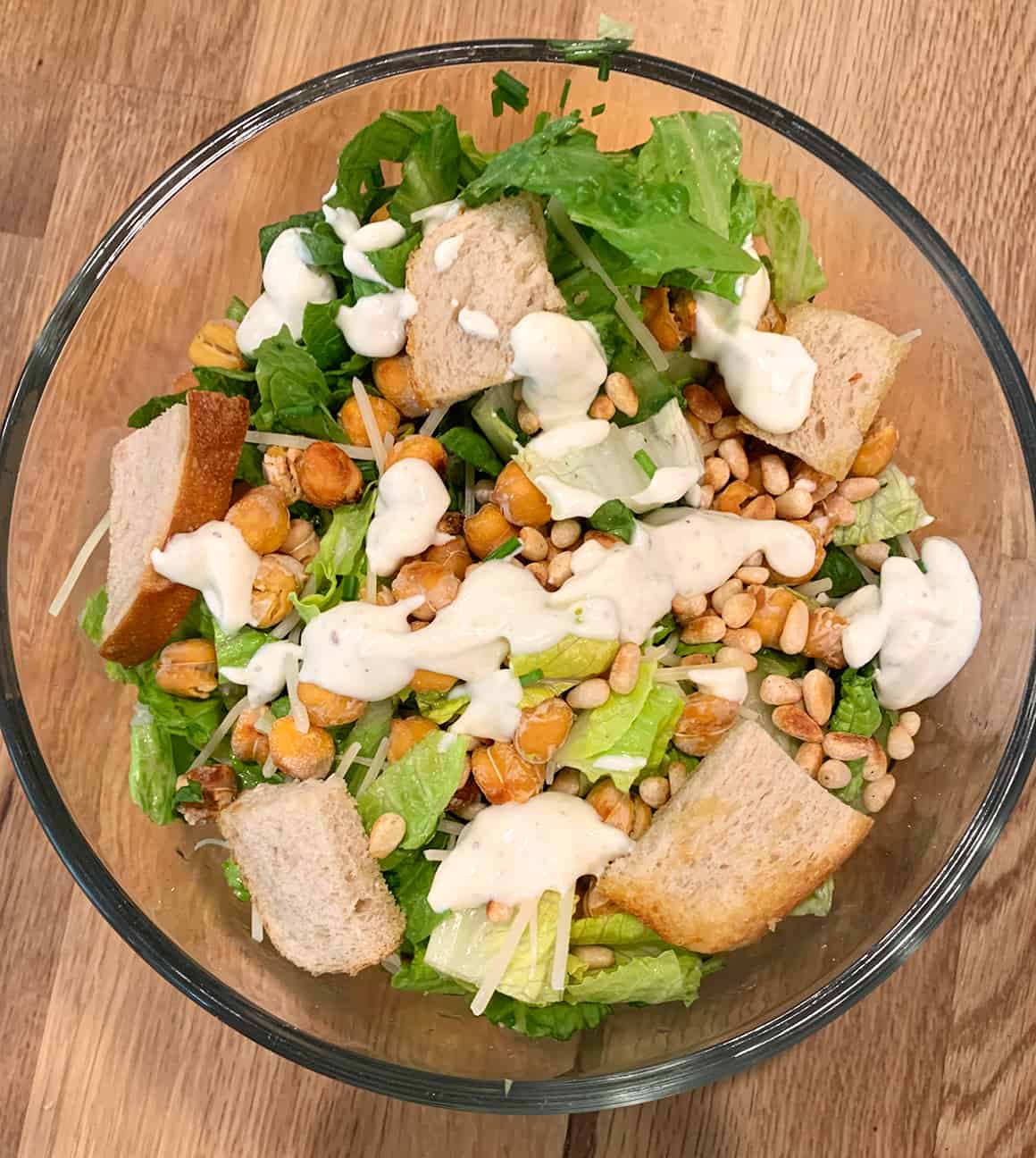 To Recap
Enter the May Cooking Club Challenge by…
Making my Frittata Recipe or Tofu Scramble sometime during the month of May.
Sending a picture of it to LoveAndLemonsCookingClub@gmail.com by May 31.
Leaving a comment on the Frittata or Tofu Scramble blog post for a bonus entry after you submit your photo. (One photo entry and one bonus entry per person – please leave your first and last name on your comment so I can match it to your email submission.)
Happy cooking!