Join the Love & Lemons Cooking Club Challenge this month! It's easy to enter, and one lucky winner will receive a prize. Find all the details below.
Our Cooking Club is a fun way to celebrate the Love & Lemons community of readers. The concept is super simple – each month, I choose a recipe. You make it, and you email me a photo. At the end of the month, I randomly select one winner to receive a prize.
I love the sense of community that comes from so many people cooking one recipe each month. We're kicking off our May challenge today with my mango salsa recipe, and I hope you'll join in the fun. Here's how it works:
The Prize: A $200 Whole Foods Gift Card!
At the end of the month, I'll randomly select a winner and post all of the photos. This time, we're giving away a $200 Whole Foods Gift Card.
This month's recipe is a fun one: my easy mango salsa! It's sweet, spicy, zesty, and refreshing, and it's made with 7 simple ingredients. We love topping it onto tacos and nachos for dinner or serving it as an appetizer at parties and gatherings. It'd be perfect for a Cinco de Mayo or Memorial Day celebration this month! It also happens to be both vegan and gluten-free.
Enter the May Challenge
Want to enter? Here's what you need to do:
I'll randomly select a winner and share all your photos in early June.
Last Month's Challenge
Last month's recipe was my egg salad. This recipe got me to like egg salad for the first time, and I was thrilled to see that it won you over, too! Many of you reported that you especially liked the capers and the turmeric in the recipe. I'm so glad you enjoyed it!
Here are all your photos: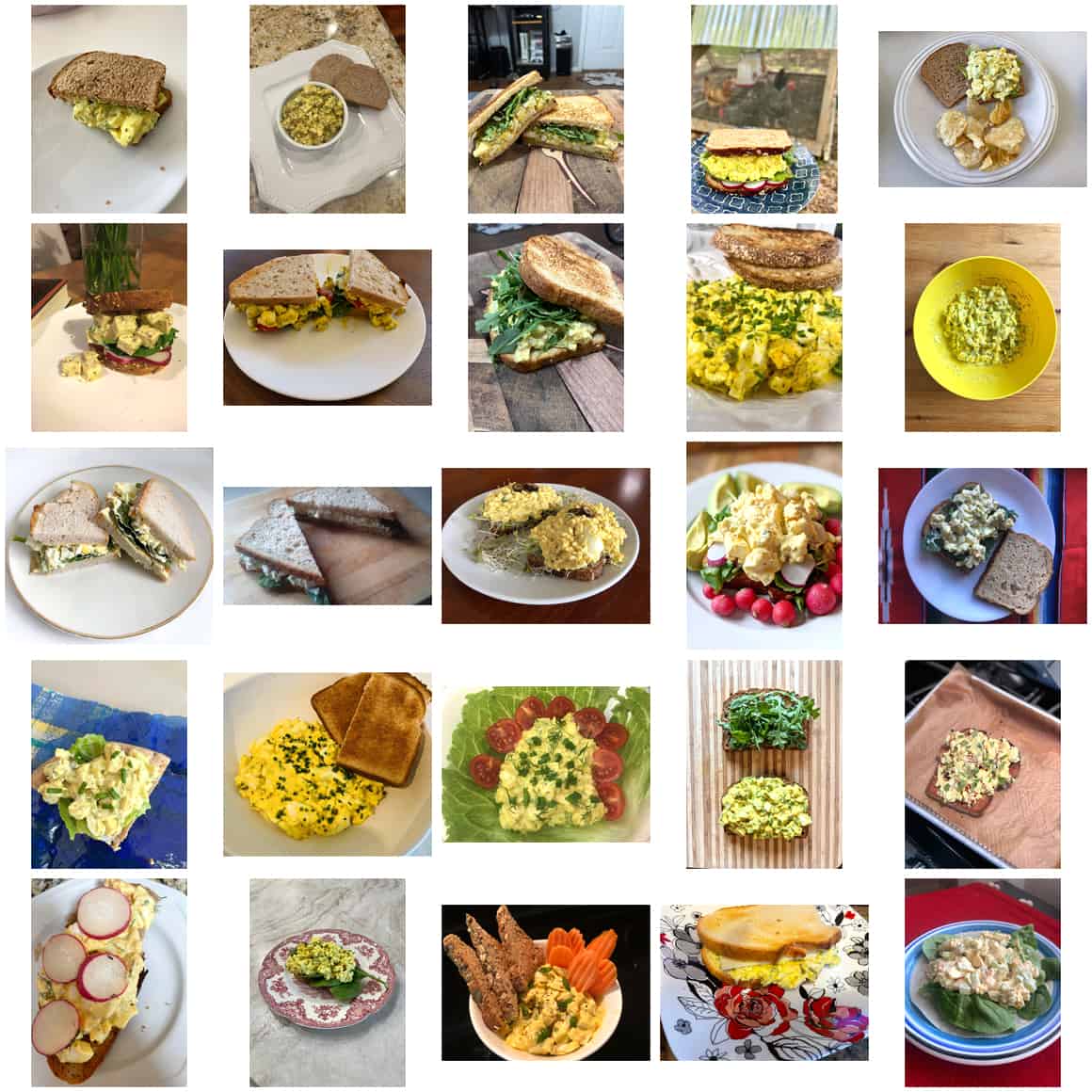 Maddie was our winner!:
To Recap
Enter the May Cooking Club Challenge by…
Making my mango salsa sometime during the month of May.
Sending a picture of it to LoveAndLemonsCookingClub@gmail.com by May 31.
Leaving a comment on the mango salsa blog post for a bonus entry after you submit your photo. (One photo entry and one bonus entry per person – please leave your first and last name on your comment so I can match it to your email submission.)
Happy cooking!