Join the Love & Lemons Cooking Club Challenge this month! It's easy to enter, and one lucky winner will receive a prize. Find all the details below.
Our Cooking Club is a fun way to celebrate the Love & Lemons community of readers. The concept is super simple – each month, I choose a recipe. You make it, and you email me a photo. At the end of the month, I randomly select one winner to receive a prize.
I love the sense of community that comes from so many people cooking one recipe each month. We're kicking off our June challenge today with my pasta salad recipe, and I hope you'll join in the fun. Here's how it works:
The Prize: A $200 Williams Sonoma Gift Card!
At the end of the month, I'll randomly select a winner and post all of the photos. This time, we're giving away a $200 Williams Sonoma Gift Card.
I have this pasta salad on repeat throughout the summer. It's the perfect dish to pass at a picnic or cookout, and because it keeps well if you make it ahead of time, it's also a great recipe to pack up for lunch. A zingy lemon vinaigrette fills it with bright, zesty flavor, while cherry tomatoes, cucumbers, arugula, and herbs make it feel super-fresh. For a gluten-free version, sub in gluten-free pasta. For a vegan option, skip the feta and add a handful of chopped olives or sun-dried tomatoes instead.
Enter the June Challenge
Want to enter? Here's what you need to do:
I'll randomly select a winner and share all your photos in early July.
Last Month's Challenge
Last month's recipe was my mango salsa. Many of you had fun making this recipe your own. Here are a few variations that sound amazing:
Kara bulked up the salsa with red bell pepper and black beans.
Beth used mint instead of cilantro.
Stevie added pickled onions, roasted garlic, and black beans.
And that's just the start! You also found tons of different ways to serve this recipe: on its own, on avocado toast, on tacos, enchiladas, rice bowls, and grilled fish. I'm so glad this one let you get creative!
Here are all your photos: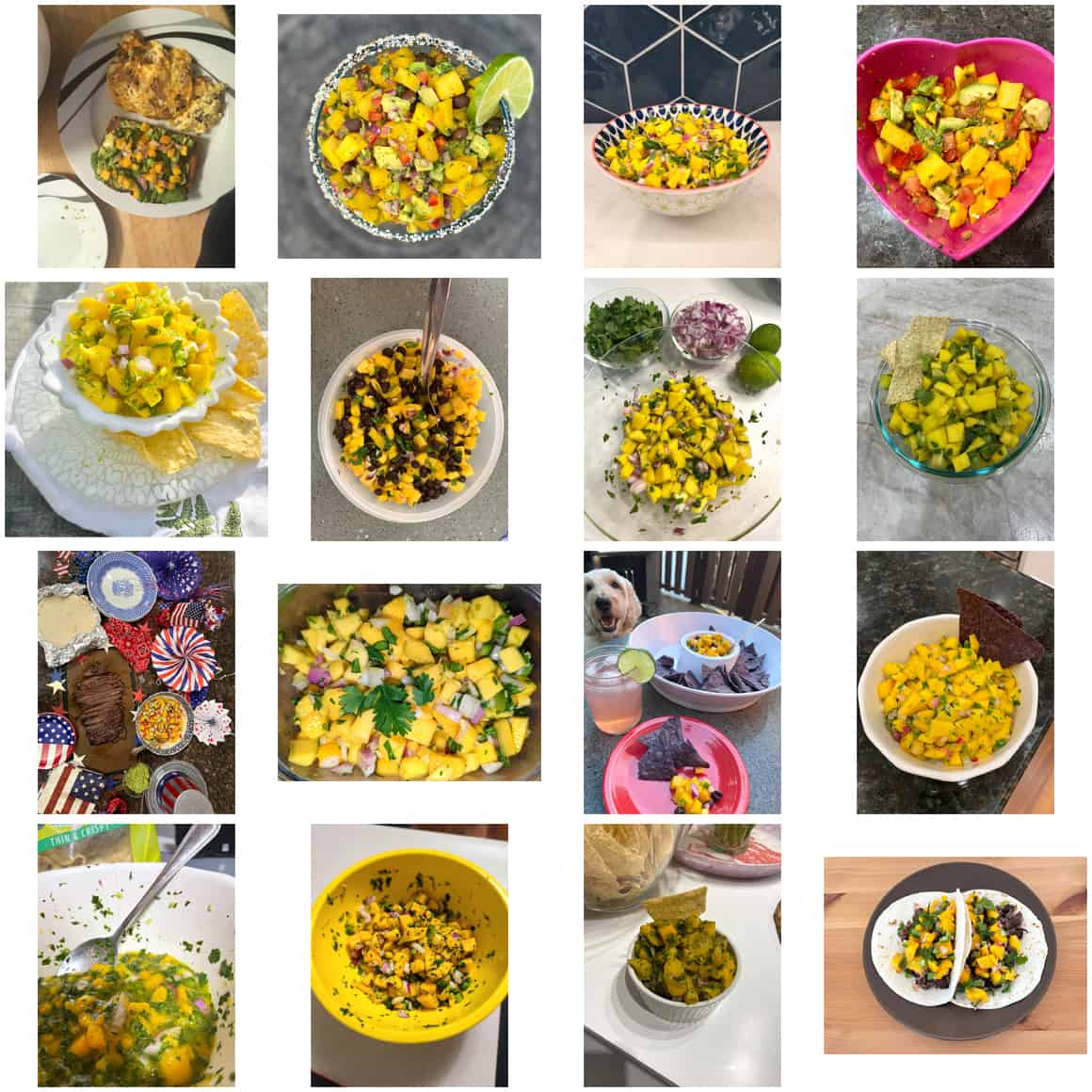 Sneha was our winner!
To Recap
Enter the June Cooking Club Challenge by…
Making my pasta salad sometime during the month of June.
Sending a picture of it to LoveAndLemonsCookingClub@gmail.com by June 30.
Leaving a comment on the pasta salad blog post for a bonus entry after you submit your photo. (One photo entry and one bonus entry per person – please leave your first and last name on your comment so I can match it to your email submission.)
Happy cooking!