Join the Love & Lemons Cooking Club Challenge this month! It's easy to enter, and one lucky winner will receive a prize. Find all the details below.
Last fall, I created the Love & Lemons Cooking Club to celebrate our wonderful community of readers. It's super simple – each month, I choose a recipe. You make it, and you email me a photo. At the end of the month, I randomly select one winner to receive a prize.
I love the sense of community that comes from so many people cooking one recipe each month. We're kicking off our July challenge today with my Easy Gazpacho Recipe, and I hope you'll join in the fun! Here's how it works:
The Prize: A $200 Whole Foods Gift Card
At the end of the month, I randomly select a winner and post all of the photos. This time, we're giving away a $200 Whole Foods Gift Card!
When it's too hot to cook this month, gazpacho will be your best friend. It's super easy to make, and once it chills, it's one of the most refreshing things to eat. It's also a fantastic way to use summer produce like tomatoes, cucumbers, and peppers. Once I've added them to all my favorite summer salads, I toss them into the blender and make this soup!
Drink the gazpacho out of a glass, or ladle it into bowls and sop it up with good crusty bread. Enjoy!
P.S. This recipe is both vegan and gluten-free.
Enter the July Challenge!
Want to enter? Here's what you need to do:
I'll randomly select a winner and share all your photos in early August.
Last Month's Challenge
June's recipe was my Orzo Salad. This salad is one of my favorite dishes to serve at BBQs and picnics, so I loved seeing how many of you shared it with family and friends over the last month. I hope it's one you keep coming back to!
Here are all your photos: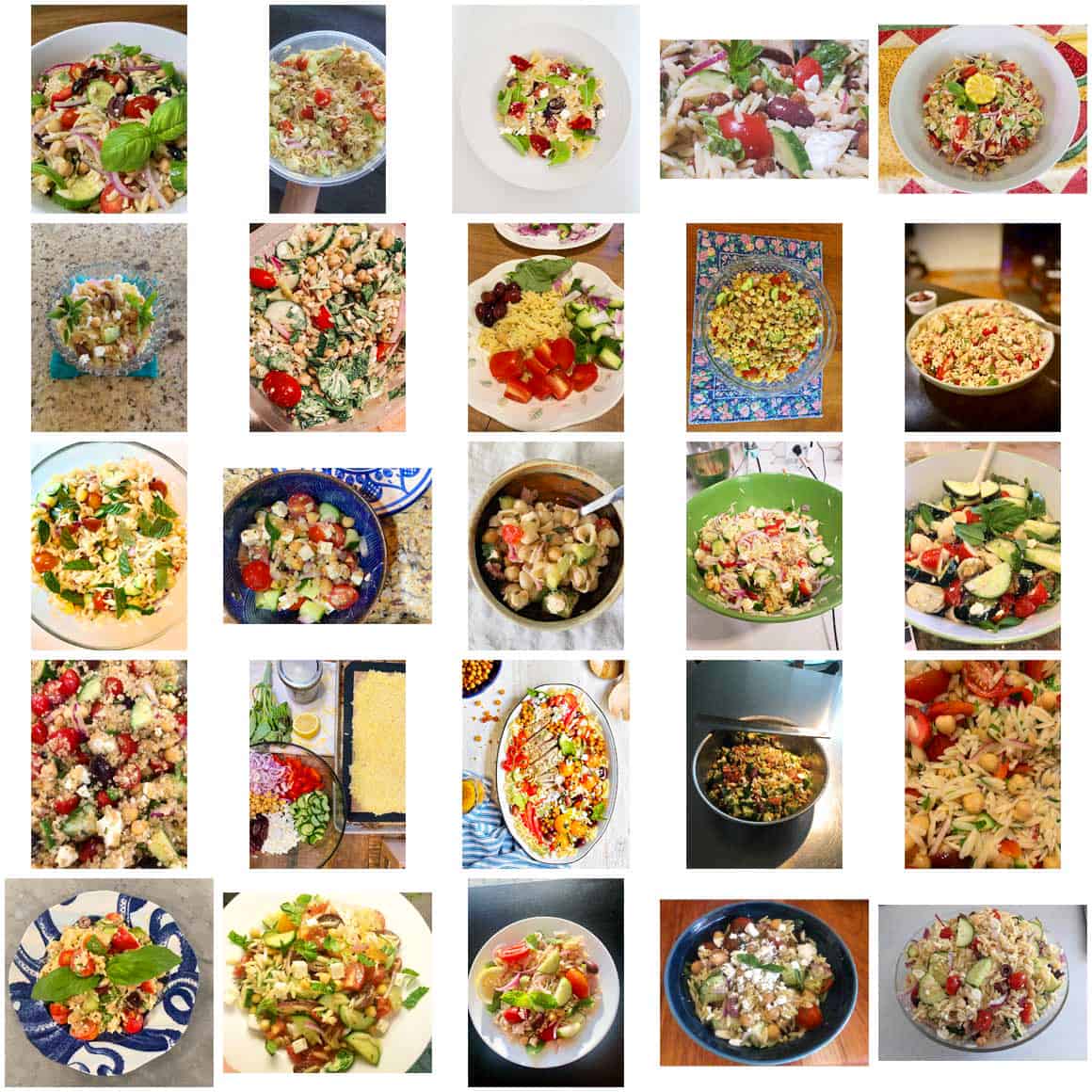 Nancy was our winner!
To Recap
Enter the July Cooking Club Challenge by…
Making my Gazpacho Recipe sometime during the month of July.
Sending a picture of it to LoveAndLemonsCookingClub@gmail.com by July 31.
Leaving a comment on the Gazpacho blog post for a bonus entry after you submit your photo. (One photo entry and one bonus entry per person – please leave your first and last name on your comment so I can match it to your email submission.)
Happy cooking!