Join the Love & Lemons Cooking Club Challenge this month! It's easy to enter, and one lucky winner will receive a prize. Find all the details below.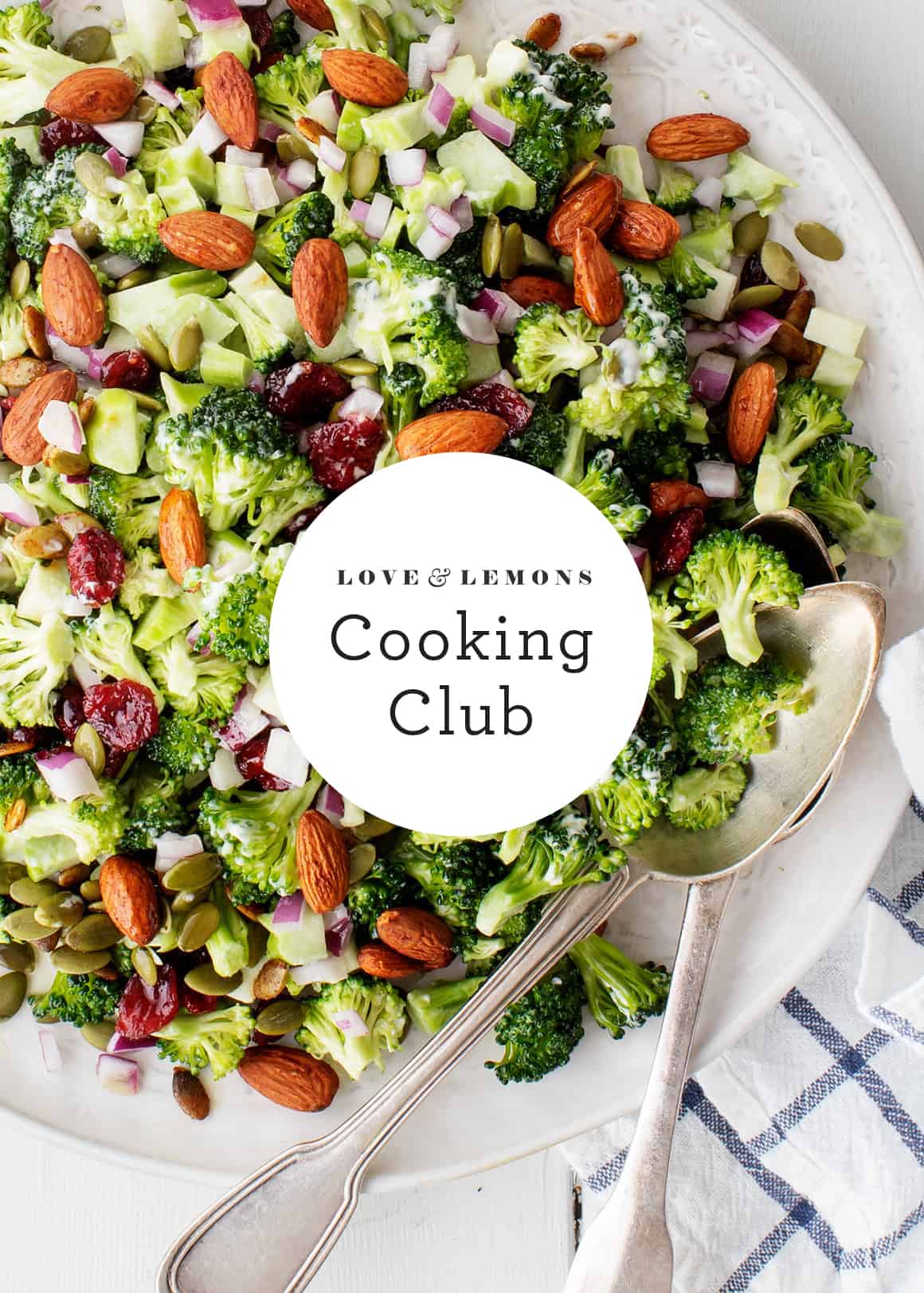 Our Cooking Club is a fun way to celebrate the Love & Lemons community of readers. The concept is super simple – each month, I choose a recipe. You make it, and you email me a photo. At the end of the month, I randomly select one winner to receive a prize.
I love the sense of community that comes from so many people cooking one recipe each month. We're kicking off our July challenge today with my broccoli salad recipe, and I hope you'll join in the fun. Here's how it works:
Join the Love & Lemons Cooking Club
Each month, I choose one seasonal recipe. Sign up for our email list so you'll know as soon as I share each month's recipe.
Make that recipe during the month.
Send a picture of it to LoveAndLemonsCookingClub@gmail.com by the end of the month. This time, the deadline is July 31! 
For a bonus entry, leave a comment (include your first and last name) on the challenge recipe's blog post after you submit your photo.
For another bonus entry, post your photo on Instagram, tagging @loveandlemons and #loveandlemonscookingclub.
The Prize: A $200 Williams Sonoma Gift Card!
At the end of the month, I'll randomly select a winner and post all of the photos. This time, we're giving away a $200 Williams Sonoma Gift Card.
I have a feeling that lots of you have picnics, cookouts, and BBQs coming up this month, so I thought I'd pick a recipe that you can bring along! This broccoli salad is a HUGE reader favorite on Love & Lemons, and honestly, it's one of my favorites, too. It's a vegetarian riff on classic Midwest broccoli salad, made with smoky roasted almonds and pepitas instead of the typical bacon. Dried cranberries add sweetness, diced red onion gives it bite, and a lightly creamy, tangy dressing ties it all together. I think you're going to love it!
Oh, and another great thing about this recipe? It actually gets better as it sits in the fridge. The broccoli softens a bit and soaks up the flavors of the dressing. Just wait until the last minute to add the roasted nuts. That way, they'll still be crunchy when you eat.
Enter the July Challenge
Want to enter? Here's what you need to do:
I'll randomly select a winner and share all your photos in early August.
Last Month's Recipe
Last month's recipe was another picnic favorite – my Easy Pasta Salad! I loved hearing how many of you enjoyed it – whether you brought it to your summer gatherings or made a big batch to have on hand for lunches.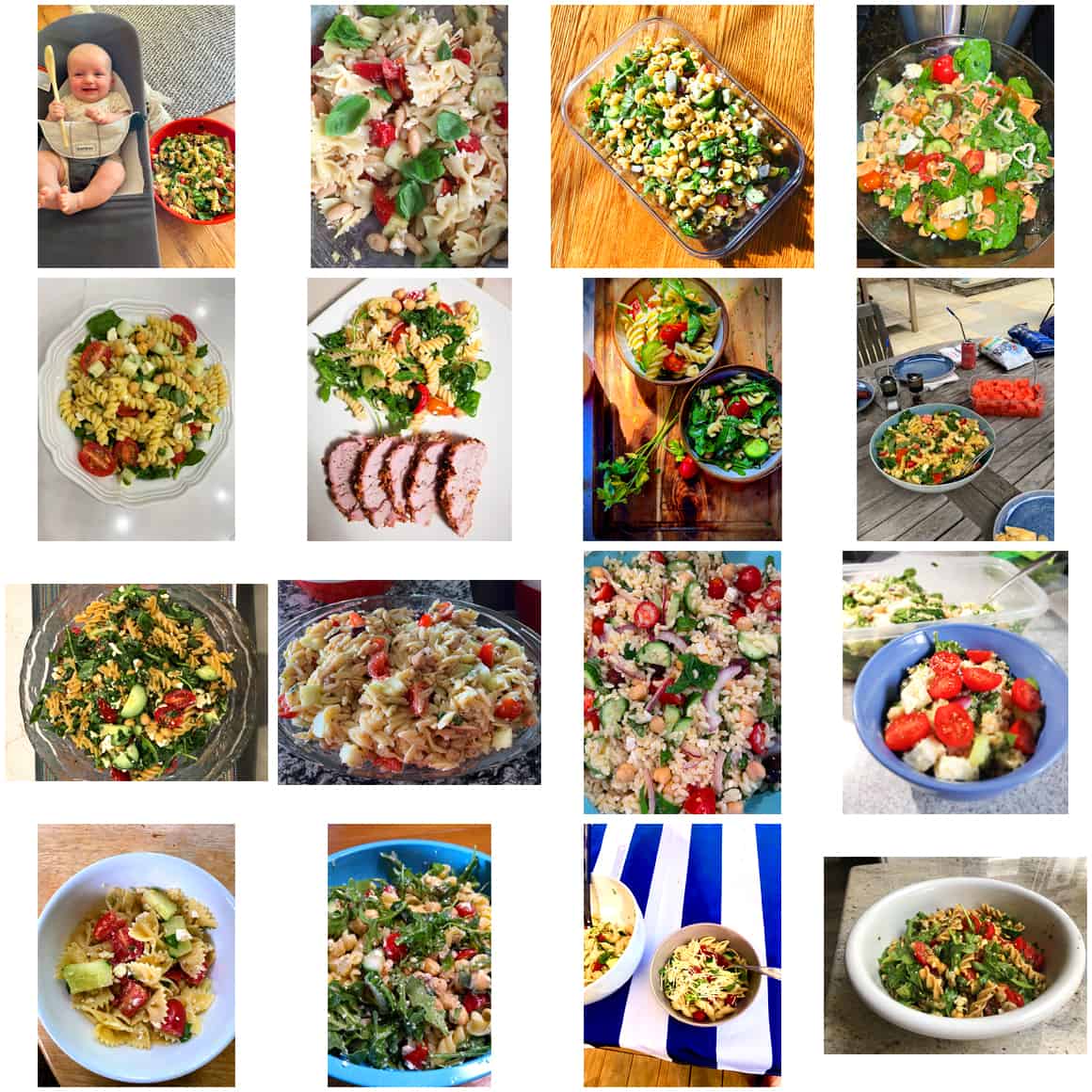 Corky was our winner!
To Recap
Enter the July Cooking Club Challenge by…
Happy cooking!