Join the Love & Lemons Cooking Club Challenge this month! It's easy to enter, and one lucky winner will receive a prize. Find all the details below.
Our Cooking Club is a fun way to celebrate the Love & Lemons community of readers. The concept is super simple–each month, I choose a recipe. You make it, and you email me a photo. At the end of the month, I randomly select one winner to receive a prize.
I love the sense of community that comes from so many people cooking one recipe each month. We're kicking off our December challenge today with our broccoli cheddar soup recipe, and I hope you'll join in the fun. Here's how it works:
Join the Love & Lemons Cooking Club
Each month, I choose one seasonal recipe. Sign up for our email list so you'll know as soon as I share each month's recipe.
Make that recipe during the month.
Send a picture of it to LoveAndLemonsCookingClub@gmail.com by the end of the month. This time, the deadline is December 31! 
For a bonus entry, leave a comment (include your first and last name) on the challenge recipe's blog post after you submit your photo.
For another bonus entry, post your photo on Instagram, tagging @loveandlemons and #loveandlemonscookingclub.
The Prize: A $200 Whole Foods Gift Card!
At the end of the month, I'll randomly select a winner and post all of the photos. This time, we're giving away a $200 Whole Foods Gift Card.
Jack and I have made this broccoli cheddar soup recipe a few times lately, and it has really been hitting the spot. It's SO creamy, cheesy, and comforting–just what I crave on a cold winter day. Serve it with homemade croutons or crusty bread to take it over the top!
This recipe makes a traditional broccoli cheddar soup. For a vegan and dairy-free alternative, you're welcome to make this vegan broccoli soup instead. I can't pick a favorite between the two recipes–both are delicious!–so choose whichever you prefer. I hope they help you stay warm this holiday season!
Enter the December Challenge
Want to enter? Here's what you need to do:
I'll randomly select a winner and share all your photos in early January.
Last Month's Recipe
Last month's recipe was our sweet potato casserole. It was wonderful to hear how many of you shared this dish with friends and family at your Friendsgiving and Thanksgiving celebrations. Thank you for making our recipe part of your special meal! I hope you loved it.
Here are all your photos: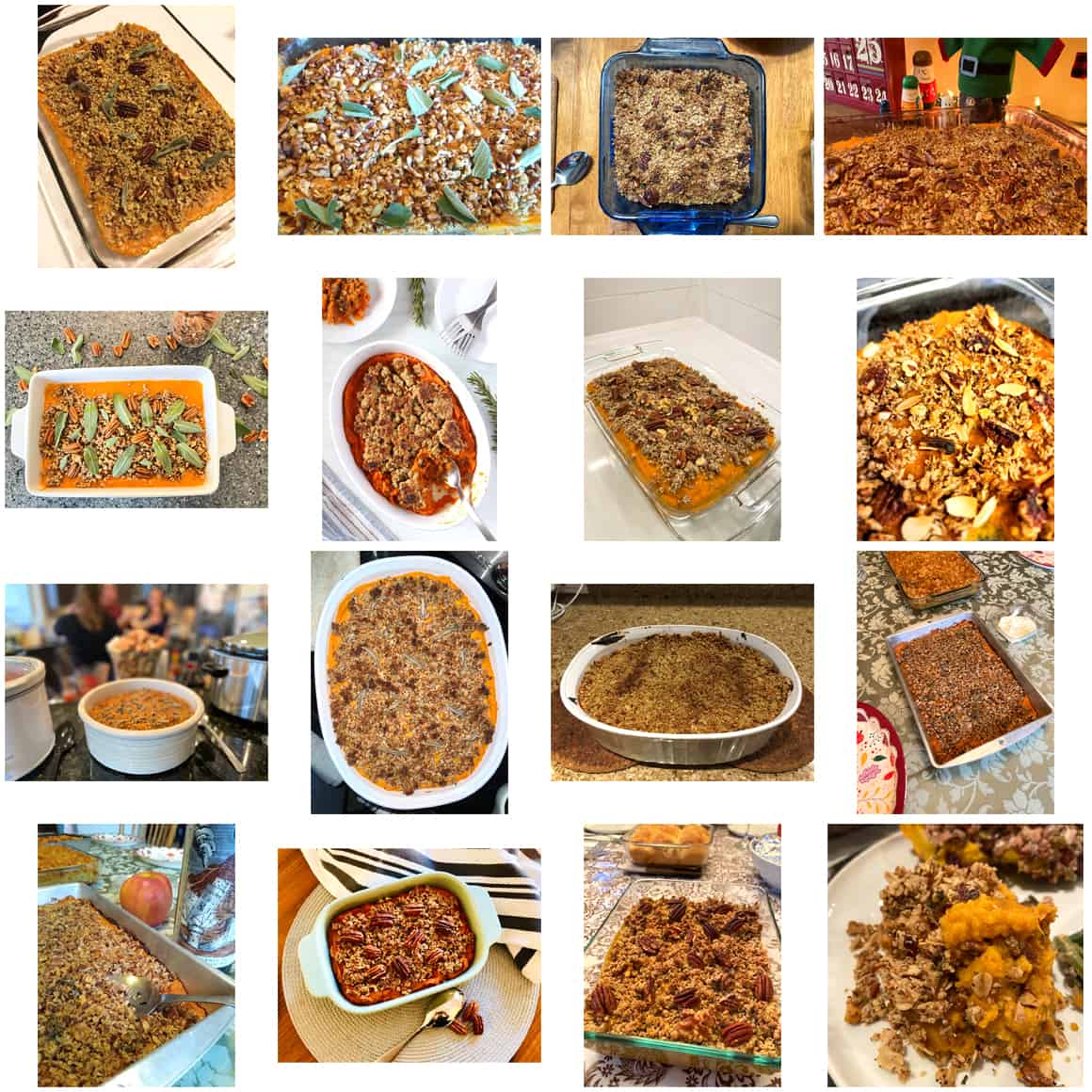 … and Lisa was our winner:

To Recap
Enter the December Cooking Club Challenge by…
Happy cooking!