Join the Love & Lemons Cooking Club Challenge this month! It's easy to enter, and one lucky winner will receive a prize. Find all the details below.
Our Cooking Club is a fun way to celebrate the Love & Lemons community of readers. The concept is super simple – each month, I choose a recipe. You make it, and you email me a photo. At the end of the month, I randomly select one winner to receive a prize.
I love the sense of community that comes from so many people cooking one recipe each month. We're kicking off our August challenge today with our peach cobbler recipe, and I hope you'll join in the fun. Here's how it works:
Join the Love & Lemons Cooking Club
Each month, I choose one seasonal recipe. Sign up for our email list so you'll know as soon as I share each month's recipe.
Make that recipe during the month.
Send a picture of it to LoveAndLemonsCookingClub@gmail.com by the end of the month. This time, the deadline is August 31! 
For a bonus entry, leave a comment (include your first and last name) on the challenge recipe's blog post after you submit your photo.
For another bonus entry, post your photo on Instagram, tagging @loveandlemons and #loveandlemonscookingclub.
The Prize: A $200 Williams Sonoma Gift Card!
At the end of the month, I'll randomly select a winner and post all of the photos. This time, we're giving away a $200 Williams Sonoma Gift Card.
My favorite part of August? Fresh peaches! Because their season is so short and sweet, I had to choose a recipe that featured them this month. Enter: this easy peach cobbler. A crisp, buttery topping covers a layer of juicy peaches. To make this recipe vegan, use coconut oil instead of butter in the topping, and serve the cobbler with your favorite nondairy ice cream. For a gluten-free option, try this peach crisp instead!
Enter the August Challenge
Want to enter? Here's what you need to do:
I'll randomly select a winner and share all your photos in early September.
Last Month's Recipe
Last month's recipe was my broccoli salad. It's a fresher riff on classic Midwest broccoli salad, and I loved hearing how many of you liked this new version. The smoky tamari almonds especially were a huge hit. Here are all your photos: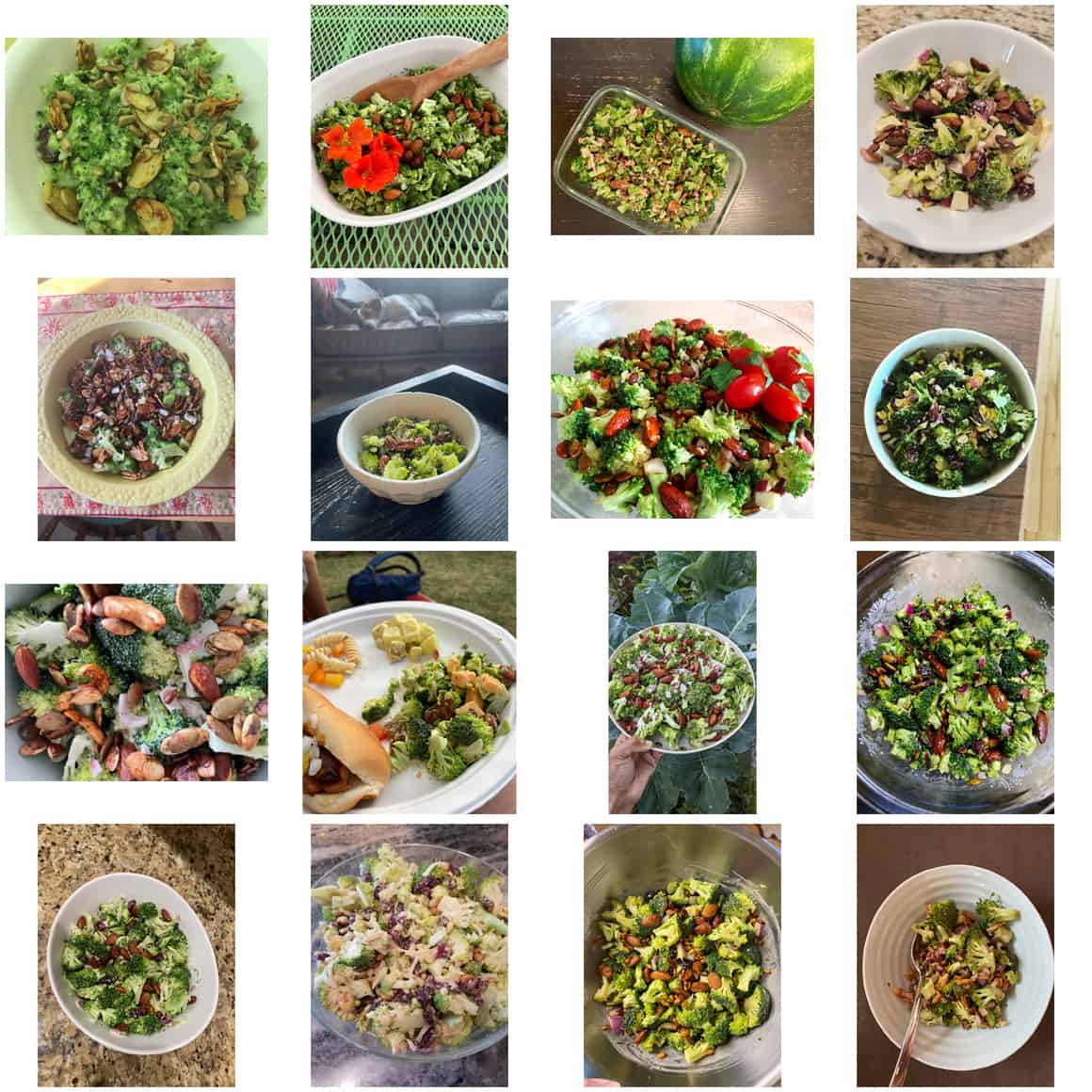 And Lynsey was our winner:
To Recap
Enter the August Cooking Club Challenge by…
Happy cooking!