green bean & avocado quinoa salad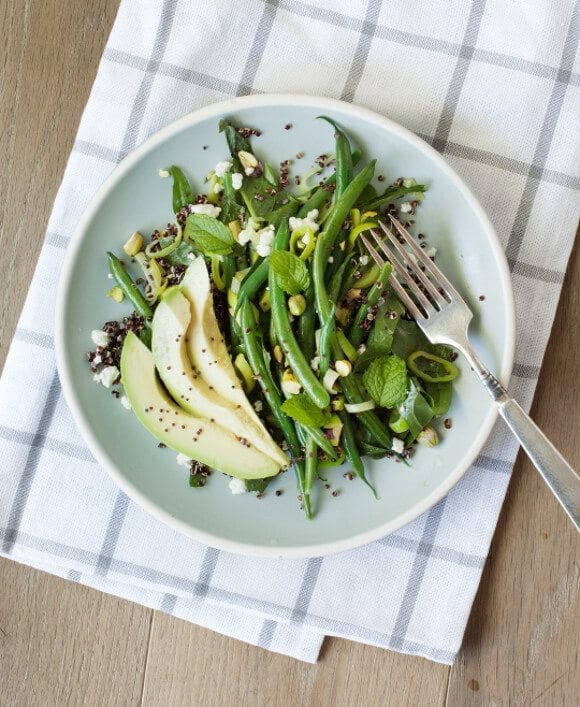 1 tablespoon mustard seeds, lightly toasted
splashes of olive oil
handful of green beans (thin ones)
½ cup leeks
juice of 1 lemon & lemon zest
big handful of dandelion greens (or spinach or arugula)
½ cup cooked quinoa
¼ cup crumbled feta cheese
a few sprigs of fresh mint
a few tablespoons toasted chopped pistachios
½ avocado sliced
Heat a small pan and toast the mustard seeds until just fragrant. Add oil, green beans and leeks, salt. Cook until tender but still crunchy. Add a big squeeze of lemon to the pan.
Add greens and let them wilt slightly.
Remove from heat and toss with quinoa, feta cheese, more lemon and lemon zest.
For best flavor let this chill together for 30 or so minutes.
Before serving, add toasted pistachios, avocado and a few more mint sprigs. Taste and adjust seasonings.
Serving size:
serves 2 as a meal, 3-4 as a side
Recipe by
Love and Lemons
at https://www.loveandlemons.com/green-bean-avocado-quinoa-salad/