frozen chocolate bananas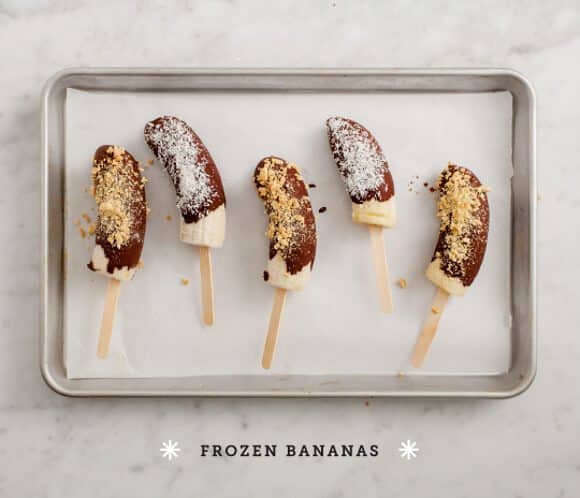 6 bananas
8 ounces dark baking chocolate, chopped
2 teaspoons coconut oil
2 teaspoons agave syrup
tiny pinch of salt
toppings of your choice (crushed peanuts, shredded coconut, etc)
Place popsicle sticks in half-bananas and freeze, preferably overnight.
For the chocolate sauce: Simmer water in a small saucepan, place a glass bowl on top to create a double boiler (a bowl big enough so it doesn't touch the water in the pan). Add the chocolate, agave, coconut oil, and salt and stir continuously as it melts over the simmering water.
Remove from heat, let it cool slightly and pour the chocolate into a mug.
Dip each banana into the chocolate and sprinkle the toppings on quickly before the chocolate hardens.