kale chimichurri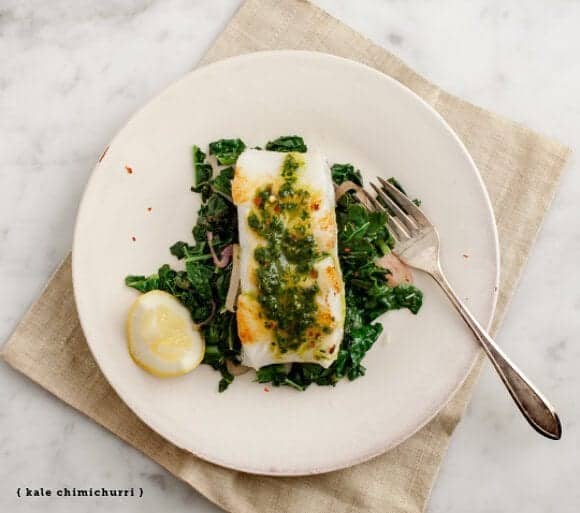 Serves:
makes about 1 cup
½ cup raw kale leaves
½ cup flat leaf parsley
2 tablespoons fresh oregano leaves
3 garlic cloves
2 tablespoons sherry vinegar
⅓ cup olive oil
Salt and pepper, to taste
pinches Red pepper flakes (optional)
splashes Lemon juice (optional)
serve with: grilled fish, meat or veggies, sauteéd kale on the side
Pulse all ingredients in a food processor, then drizzle in the olive oil while continuing to run the food processor.
Taste and adjust seasonings. (Tip: this is bold in flavor on its own, so I suggest tasting it with a bit of whatever you're going to be serving it with before adjusting). Spoon on top of fish, meat, or veggies.