Lemony chickpea salad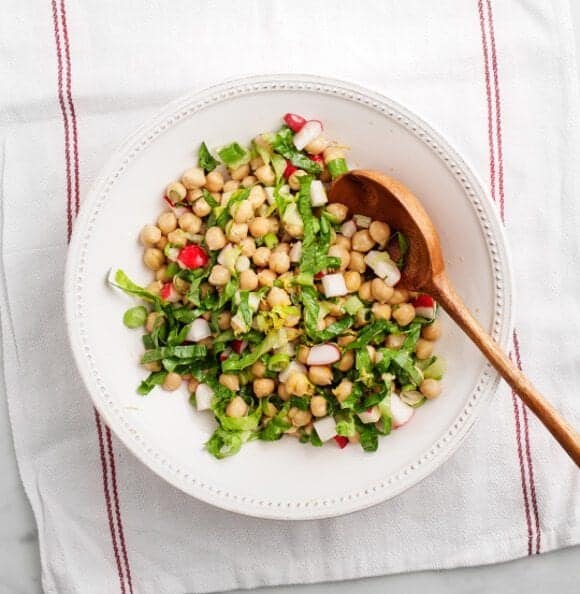 2 cups chickpeas (cooked and drained)
1 teaspoon dijon mustard (or more, to taste)
a few tablespoons olive oil
½ teaspoon, or so, dried cumin
juice & zest of 1 small lemon
generous pinches of salt and pepper
2-3 radishes, chopped
few handfuls of chopped crunchy lettuce (such as romaine)
¼ cup chopped scallions
a few pinches of red pepper flakes
In a large bowl, mix together chickpeas, dijon mustard, olive oil, cumin, lemon, lemon zest, salt and pepper. For best flavor, let that all sit together for at least 30 minutes in the fridge.
Toss in the rest of the chopped veggies. Taste and adjust seasonings -- adding more salt, pepper, lemon, dijon, to your liking.
Can be stored in the refrigerator for a couple of days.