mushrooms & wheatberries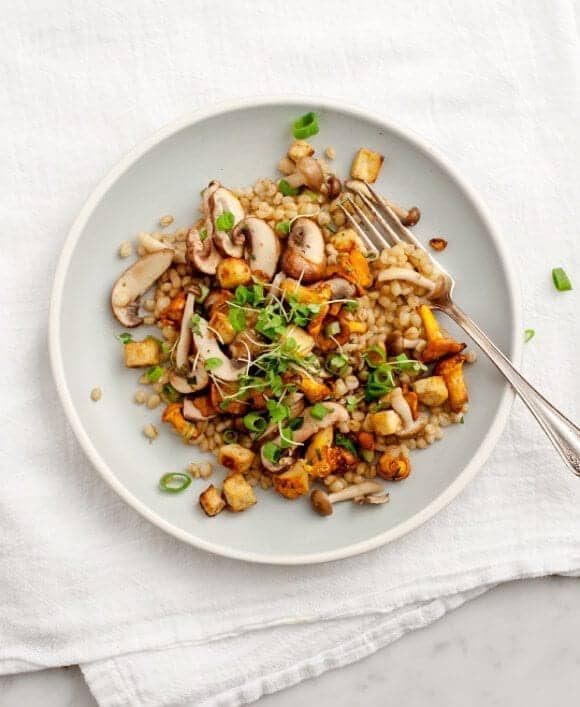 1 tablespoons olive oil
1 shallot, minced
2 cups mixed mushrooms, sliced
1 tablespoon (or more) soy sauce or tamari
2 garlic cloves, minced
½ teaspoon chinese 5 spice powder
about 2 tablespoons mirin
1 cup cooked wheat berries
1 cup baked tofu, chopped (optional)
¼ cup scallions, handful of micro greens, or herbs of your choice
Heat a large skillet over medium-high heat. Add oil. Once the oil is hot add the shallots, and let them cook until slightly soft, about 1 minute. Add the mushrooms and stir. Then add a splash of soy sauce... give the pan a good shake, and let the mushrooms cook until they begin to soften, stirring occasionally. 5-8 minutes or so.
Add in the garlic and five spice powder and stir. Add the mirin to deglaze, scraping off any bits that are sticking to the bottom of the pan. Reduce heat. The mushrooms should be good and soft by now, if they're not let them continue to cook until they are. Add the wheatberries, a drizzle of honey, tofu and stir to combine.
Remove pan from heat and toss in scallions, microgreens, or any fresh herbs that you're using. Taste and adjust seasonings, add a little more soy sauce if necessary.