sake-steamed mussels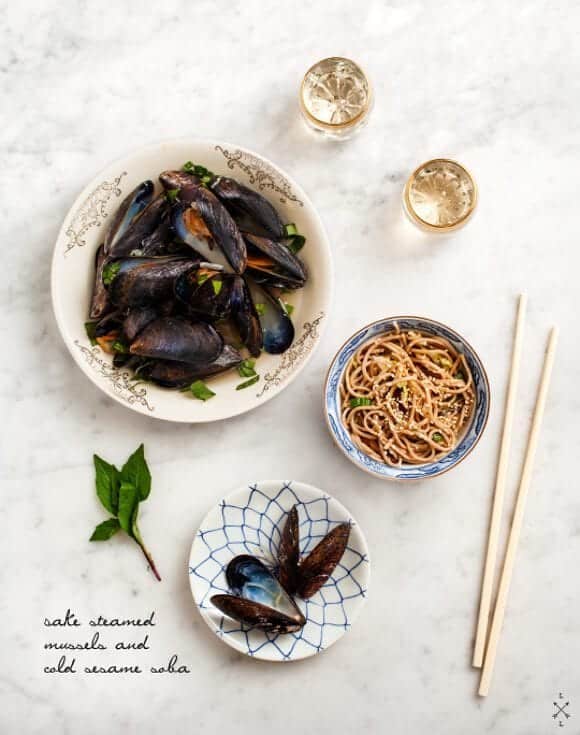 Serves:
serves 4 as an appetizer
2 pounds fresh mussels
11/2 cups sake or dry white wine
2 teaspoons finely grated fresh ginger
2 cloves garlic, finely minced
1 shallot, sliced into very thin rings
1 handful fresh basil leaves
salt
Scrub the mussels under cool water, discarding any with broken or cracked shells.
Heat a large sauté pan, deep soup pot, or wok over high heat with the sake, ginger, garlic, and shallots. When the mixture comes to a boil, add the mussels and cover. Cook for 5 minutes, or until the mussels open.
Toss in the basil and serve immediately.