Pear & Fennel Salad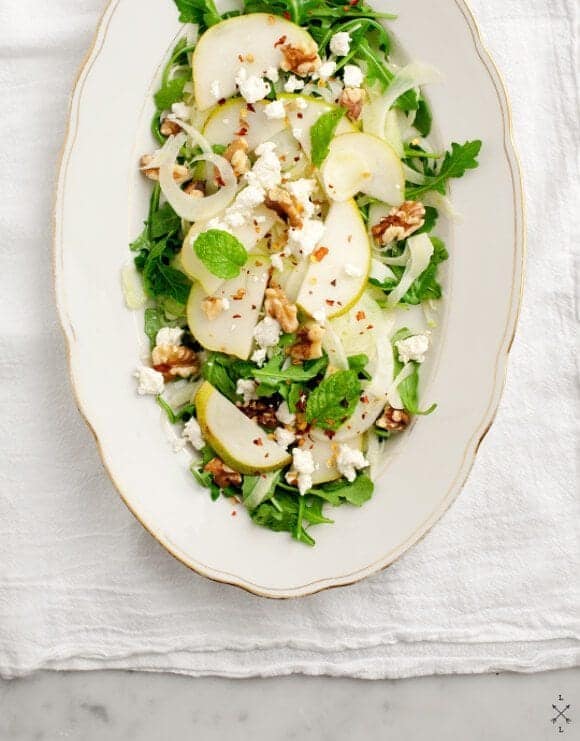 2 ripe pears, sliced about ⅛ inch thick
1 small fennel bulb, sliced paper thin (I use a mandoline)
Squeeze of lemon
A handful of arugula or other baby salad greens
¼ cup toasted walnuts
¼ cup crumbled feta
A few mint leaves
¼ cup extra-virgin olive oil
1-2 tablespoons sherry vinegar (to taste)
½ to 1 teaspoon Dijon mustard (to taste)
¼ teaspoon honey (optional)
Pinch of red pepper flakes
Sea salt & fresh black pepper
Thinly slice fennel into a small bowl (using a mandoline, ideally). Drizzle a tiny bit of olive oil, a small squeeze of lemon, and sprinkle some salt. Toss and set aside. (I find that marinating the fennel like this for a few minutes helps it become more tender).
Whisk together the dressing components, taste and adjust to your liking. Set aside.
In a larger bowl, toss together the pears, arugula, fennel, most of the feta, and most of the walnuts. Taste and adjust seasonings again. Assemble on a platter and top with the remaining feta, walnuts, and mint leaves.